The Best Travel Apps for Every Adventurer's Smartphone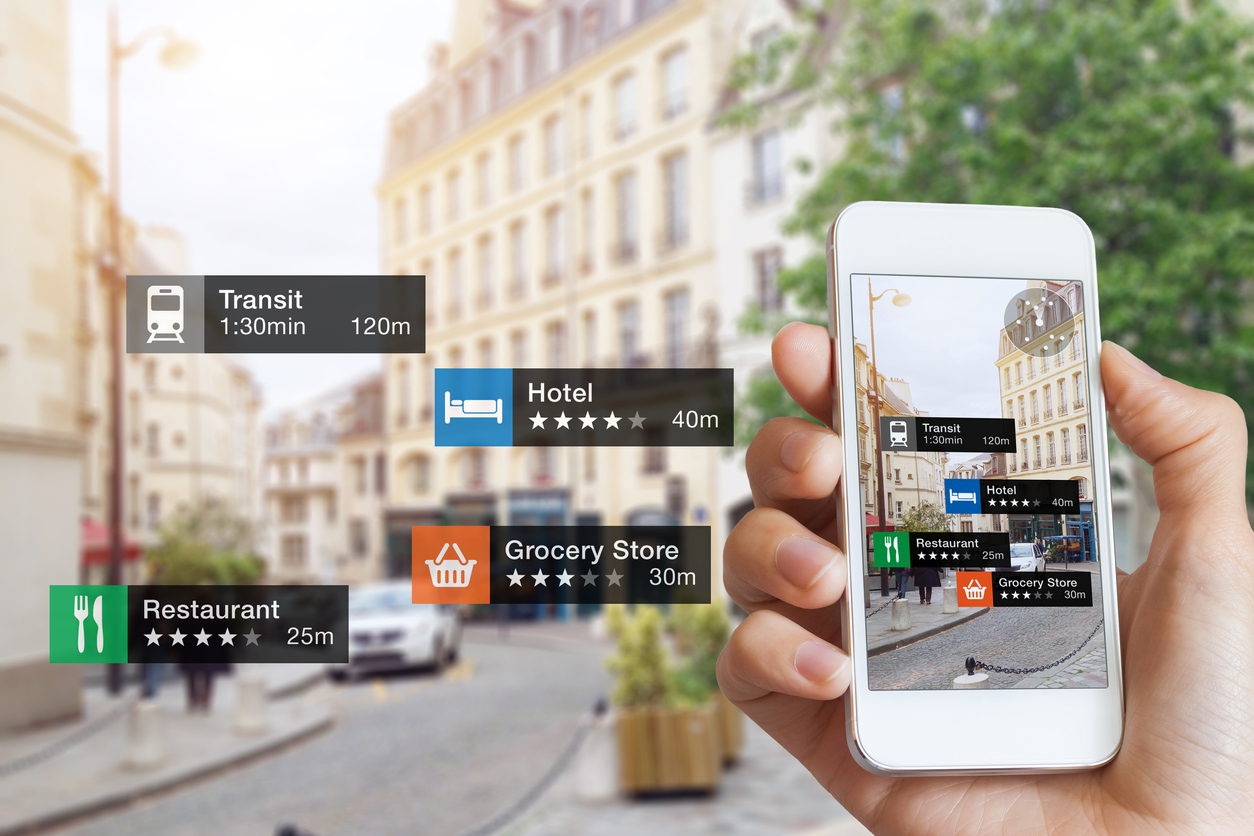 Traveling can be a transformative experience, a chance to explore new places and cultures, but it can also come with its share of challenges. In the digital age, smartphones have become the ultimate travel companion, offering tools to navigate foreign lands, translate languages on the fly, and find the best accommodations and activities. The best travel apps simplify these tasks and enhance the travel experience. Here are some categories of travel apps that every adventurer should consider downloading before their next journey.
Navigation and Maps

Google Maps: A stalwart in navigation, it offers detailed maps, turn-by-turn directions, traffic conditions, and even offline maps. It's essential for getting around unfamiliar cities or finding your way on road trips.
Maps.Me: Loved for its detailed offline maps and navigation, it's particularly useful in areas with limited internet access. The app includes hiking trails and points of interest that are not always on other map apps.
Waze: Real-time traffic information sourced from a community of drivers makes Waze indispensable for road trips, helping you avoid traffic jams and speed traps.
Accommodations

Airbnb: Revolutionized the way travelers find lodging, Airbnb offers unique homes and experiences that can make for a more memorable trip.
Booking.com: With a vast inventory of hotels, hostels, and more, Booking.com offers detailed filters to find the perfect stay, often with free cancellation options.
Hostelworld: Targeted at budget travelers and backpackers, Hostelworld is the go-to for finding hostels, with reviews and ratings from fellow travelers.
Flights and Transportation

Skyscanner: A flight comparison tool that checks for the cheapest flights across a whole month or even the entire year, making it easier to find the best deals.
Hopper: Predicts flight prices with 95% accuracy up to one year in advance. Its notifications can alert you when prices drop.
Uber/Lyft: These ride-sharing apps have become global, offering a reliable and safe way to get around many cities worldwide.
Language and Communication

Google Translate: Offers text and voice translation in multiple languages, including real-time camera translation for signs and menus.
Duolingo: If you're looking to learn the basics of a language before your trip, Duolingo offers gamified language learning in bite-sized lessons.
WhatsApp: With its widespread international use, WhatsApp is crucial for staying in touch with new friends met on the road.
Planning and Organization

TripIt: Keeps your travel plans in one place. Just forward your emails (flight, hotel, etc.) to TripIt, and it creates a master itinerary you can access at any time.
Packing Pro: Helps you remember what to pack with customizable lists and suggestions based on your destination.
Roadtrippers: Great for planning road trips, it helps you discover interesting stops along your route.
Local Experiences and Food

TripAdvisor: Offers reviews for restaurants, activities, and attractions. It's a great way to find the top-rated experiences in any destination.
Yelp: Strong in the U.S. and growing internationally, Yelp can help you find everything from the best local cuisine to laundry services.
OpenTable: Perfect for securing restaurant reservations, it's a must-have for foodies who want to ensure a spot at popular eateries.
Safety and Health

SafeTrip: Developed by the United Nations, it provides health and safety information, including travel advisories and vaccination requirements.
Sitata: Keeps you updated on travel disruptions and health issues in real-time and provides access to doctors through teleconsultations.
My SOS: A global distress app that can alert emergency services or your contacts if you're in trouble.
Budgeting

Trail Wallet: Helps you keep track of your travel expenses and stay within budget, supporting multiple currencies.
XE Currency: Offers live exchange rates and calculators to help you figure out prices in your home currency.
Splitwise: Ideal for group travel, it helps you split bills and expenses easily, ensuring everyone pays their fair share.
Fitness and Wellness

Strava: Tracks your runs, bike rides, and swims, letting you explore popular routes in new destinations.
Headspace: Offers guided meditations to help you relax during the stresses of travel or adjust to new time zones.
7 Minute Workout: Provides quick workouts that can be done anywhere, perfect for staying active on the go.
The modern adventurer's smartphone is a Swiss Army knife of travel tools, with apps available for nearly every aspect of the journey. From planning to navigating, from language barriers to local cuisine, travel apps empower travelers to make the most of their experiences. When used wisely, they can not only alleviate the stress of travel but also open up opportunities for authentic adventures that might otherwise be missed. Whether you're a seasoned traveler or setting off on your first adventure, these apps are sure to be valuable companions along the way.
Connectivity and Internet Access

ExpressVPN: A reliable VPN is crucial for securing your internet connection on unsecured public Wi-Fi networks, and ExpressVPN is one of the most trusted in the market.
Skyroam: For travelers who need constant internet access, Skyroam offers global Wi-Fi hotspot rentals, providing connectivity in over 130 countries.
Google Fi: A phone plan by Google that offers simple pricing and international data coverage in over 200 destinations without the need for a local SIM card.
Adventure and Exploration

AllTrails: This is a must-have for outdoor enthusiasts. It lists detailed information about hiking trails, complete with maps, photos, and user reviews.
Geocaching: Turns every location into a treasure hunt. The app guides you to hidden containers, called geocaches, that are placed by a community of adventurers worldwide.
Star Walk: For those who enjoy stargazing, this app helps identify stars, constellations, and satellites in the night sky.
Cultural Engagement

Culture Trip: Provides insightful guides and articles written by locals and travel experts, offering a deeper dive into the culture of your destination.
Meetup: Helps you find local events and meetups based on your interests, which is great for connecting with like-minded people or locals during your travels.
Detour: Offers location-based audio tours that give you an immersive experience of your surroundings, narrated by locals with intimate knowledge of the place.
Travel Inspiration and Sharing

Instagram: Beyond its social aspects, Instagram can be a source of travel inspiration. Follow travel influencers or search for hashtags related to your destination to find hidden gems.
Pinterest: Useful for organizing trip ideas and finding travel hacks, tips, and beautiful destination photos to inspire your next trip.
TripAdvisor Forums: A place to ask for travel advice and share experiences with a community of travelers who can offer up-to-date information and personal insights.
Sustainable and Responsible Travel

Eco Companion: Helps you find eco-friendly tours and activities that contribute to conservation efforts and offer sustainable travel experiences.
Good On You: For those who like to shop while traveling, this app rates brands on their ethical and environmental practices, helping you make responsible choices.
RefillMyBottle: Shows you where you can refill your water bottle, reducing plastic waste and helping you stay hydrated without harming the environment.
Miscellaneous Must-Haves

XE Weather: Keeps you updated with accurate local weather forecasts, which is essential for planning your day-to-day activities.
World Clock by timeanddate: Manages time zones effortlessly, especially useful for business travelers or those who need to keep in touch with people in different parts of the world.
Google Lens: Helps you search what you see, identify landmarks, and even connect to Wi-Fi networks by scanning passwords.
Every traveler has their style, preferences, and needs, so the best travel apps for one person may not be the same for another. However, the apps listed here cover a broad range of functionalities and are generally considered useful for a wide array of travel styles. It's important to remember that while these apps can significantly enhance your travel experience, they should not replace spontaneity and the joy of unplanned exploration. Technology is there to aid, not to dominate your adventure.
Remember to download and set up these apps before you depart, as some might require an internet connection for initial setup. Also, consider the storage space on your device, as having too many apps might slow down your phone. Most importantly, make sure to secure your data with strong passwords and be cautious when using public Wi-Fi networks.
With your digital toolkit ready, you're all set to embark on your next adventure with confidence. Travel apps are continually evolving, with new features and services being added to make your travels smoother and more enjoyable. Keep an eye out for updates and new app releases that could further enhance your travel experience. Safe travels and happy adventuring!