The Ultimate Handbook for Travel Reservations Using Kayak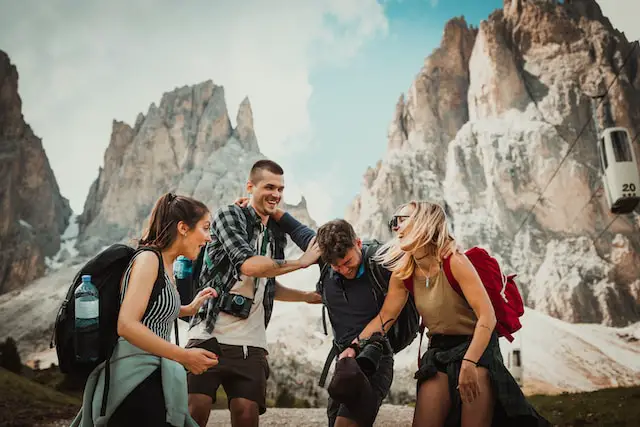 As one of the most popular travel search engines, Kayak helps millions of users each year plan, book, and manage their travel reservations. Offering a wide array of options to choose from flights, hotels, car rentals, to holiday packages, Kayak is the one-stop platform for all your travel booking needs. This guide provides an in-depth overview of the Kayak platform, offering the ultimate handbook for travel reservations using Kayak.
Understanding Kayak's Core Functionality
At its core, Kayak is a meta-search engine. Rather than offering travel services directly, it aggregates information from hundreds of different travel websites, allowing users to compare prices and options. This saves users the hassle of having to visit multiple websites individually, offering the convenience of comparing prices and availability in a single search.
How to Use Kayak
The Kayak interface is intuitive and user-friendly. When you visit the website, you're greeted with a search panel where you can enter your travel details, including departure and destination cities, dates, and the number of travelers. You can also select what type of reservations you're interested in – flights, hotels, cars, or a combination.
The search results are displayed in a clear and straightforward manner, allowing you to quickly assess the best options. The side filters can be used to refine your search, including stops for flights, hotel star ratings, and car type.
Advanced Features
One of the strengths of Kayak is its advanced features. These include:
Price Alerts: This feature allows you to set up alerts for specific travel routes and dates. You'll receive a notification when the price changes, helping you secure the best deal.
Price Forecast: This tool uses historical data to predict whether flight and hotel prices are likely to rise or fall within the next seven days.
Explore: If you're open to multiple destinations, the Explore feature allows you to see prices for various destinations based on your departure city and travel dates.
Trips: This feature allows you to organize your reservations and travel plans in one place, accessible on any device.
Booking Through Kayak
Once you've found your desired reservation, Kayak redirects you to the travel provider's website to complete your booking. Keep in mind that the final price might slightly differ due to dynamic pricing and additional fees that may apply on the provider's site.
Kayak Mobile App
The Kayak mobile app, available for both iOS and Android, offers all the functionality of the website in a portable format. This allows users to search for and book travel reservations from anywhere, manage their bookings, and even receive updates on the go.
Points to Keep in Mind
While Kayak is a powerful tool, there are a few considerations to keep in mind:
Pricing: As a meta-search engine, Kayak shows prices from many providers. However, it might not always include every travel provider, so it's still a good idea to check directly with airlines or hotels for competitive rates.
Customer Service: Kayak is not a travel agency, so any issues with your reservations will need to be addressed by the actual service provider.
Fees: Be aware that some airlines and hotels may add extra fees that aren't included in the initial price shown on Kayak.
Overall, Kayak provides a valuable service for travelers, simplifying the process of comparing and booking travel reservations. By understanding how to use its features to your advantage, you can ensure that you're getting the best deals and making the most of your travel plans. Happy travels!