Top 15 Places to Visit on Washington's Olympic Peninsula
The Olympic Peninsula in Washington State boasts an alluring mix of lush rainforests, charming coastal areas, and snow-capped peaks that are sure to captivate any explorer. Here is a curated list of 15 top places to visit on the Olympic Peninsula.
Olympic National Park: Spanning nearly a million acres, this UNESCO World Heritage Site offers a diverse landscape. From glacier-capped mountains to old-growth temperate rainforests and over 70 miles of wild coastline, it's a paradise for outdoor enthusiasts. Don't miss Hurricane Ridge for panoramic views and the Hoh Rainforest for its awe-inspiring moss-draped trees.
Cape Flattery: As the northwesternmost point of the contiguous United States, Cape Flattery offers stunning views of sea stacks, crashing waves, and, on a clear day, Vancouver Island. The well-maintained trail leading to the viewpoint is as exciting as the destination itself.
Sol Duc Hot Springs: These natural hot springs are a haven for relaxation. Immerse in the mineral-rich waters surrounded by verdant forest and let your worries melt away. Also, a short hike away is the Sol Duc Falls, a stunning three-pronged waterfall.
Shi Shi Beach: This pristine, remote beach is worth the hike. Marvel at sea stacks, tide pools, and the dramatic Point of Arches. It's an excellent spot for camping, bird-watching, or just soaking up the serenity.
Dungeness Spit: This is one of the world's longest naturally occurring sand spits. Walk the 5.5-mile stretch to the 1857 New Dungeness Lighthouse, while observing diverse birdlife and, if you're lucky, seals and sea lions.
Lake Crescent: Nestled amidst towering mountains, Lake Crescent's deep, glacially carved waters offer opportunities for kayaking, fishing, and swimming. Visit nearby Marymere Falls for a short, scenic hike.
Quinault Rainforest: Another rainforest within Olympic National Park, the Quinault area is often less crowded than the Hoh. Explore the scenic lake, waterfalls, and enormous Sitka spruce and Western red cedar trees on the Quinault Loop drive.
Port Townsend: This Victorian seaport town oozes charm. Visit the historic downtown, explore Fort Worden State Park, and enjoy the annual Wooden Boat Festival. Its vibrant arts scene and maritime heritage make it a unique stop.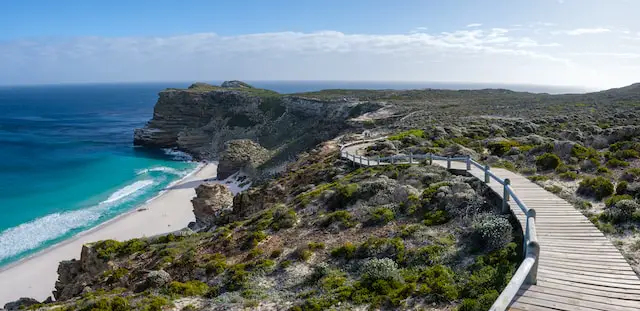 Kalaloch Beach and Tree Root Cave: This section of Olympic National Park's coastal strip is famous for its unique Tree Root Cave, where a tree clings to an eroding bluff. Enjoy stunning Pacific sunsets and beach camping here.
Rialto Beach: With its striking sea stacks and driftwood-strewn shore, Rialto Beach offers a quintessential Pacific Northwest coast experience. Hike to Hole-in-the-Wall during low tide for added adventure.
Elwha River: Once the site of the largest dam removal project in history, the Elwha River valley is a testament to nature's resilience. Visit the Glines Canyon Overlook and witness the valley's ongoing transformation.
Sequim: Known for its sunny weather and annual lavender festival, Sequim is a delightful escape. The Dungeness River Audubon Center and the Sequim Bay State Park are must-visit spots.
Ruby Beach: Named for its ruby-like crystals in the sand, this beach offers spectacular views of Abbey Island and various sea stacks. It's also a great place for photography, especially at sunset.
Hurricane Ridge: Easily accessible from Port Angeles, Hurricane Ridge offers panoramic views of the Olympic Mountains. In summer, it's a great spot for hiking, while in winter, it transforms into a playground for skiing, snowboarding, and snowshoeing.
Neah Bay and Makah Museum: At the heart of Makah Tribe's territory, Neah Bay offers an insightful cultural experience. Visit the Makah Museum to learn about the tribe's history and traditions.
These destinations encapsulate the diverse, natural beauty of Washington's Olympic Peninsula. From outdoor adventures to cultural experiences, there's something for everyone. As you travel, remember to respect local regulations and the fragility of these natural wonders, ensuring they remain for generations to enjoy.