Top 30 international travel destinations for US families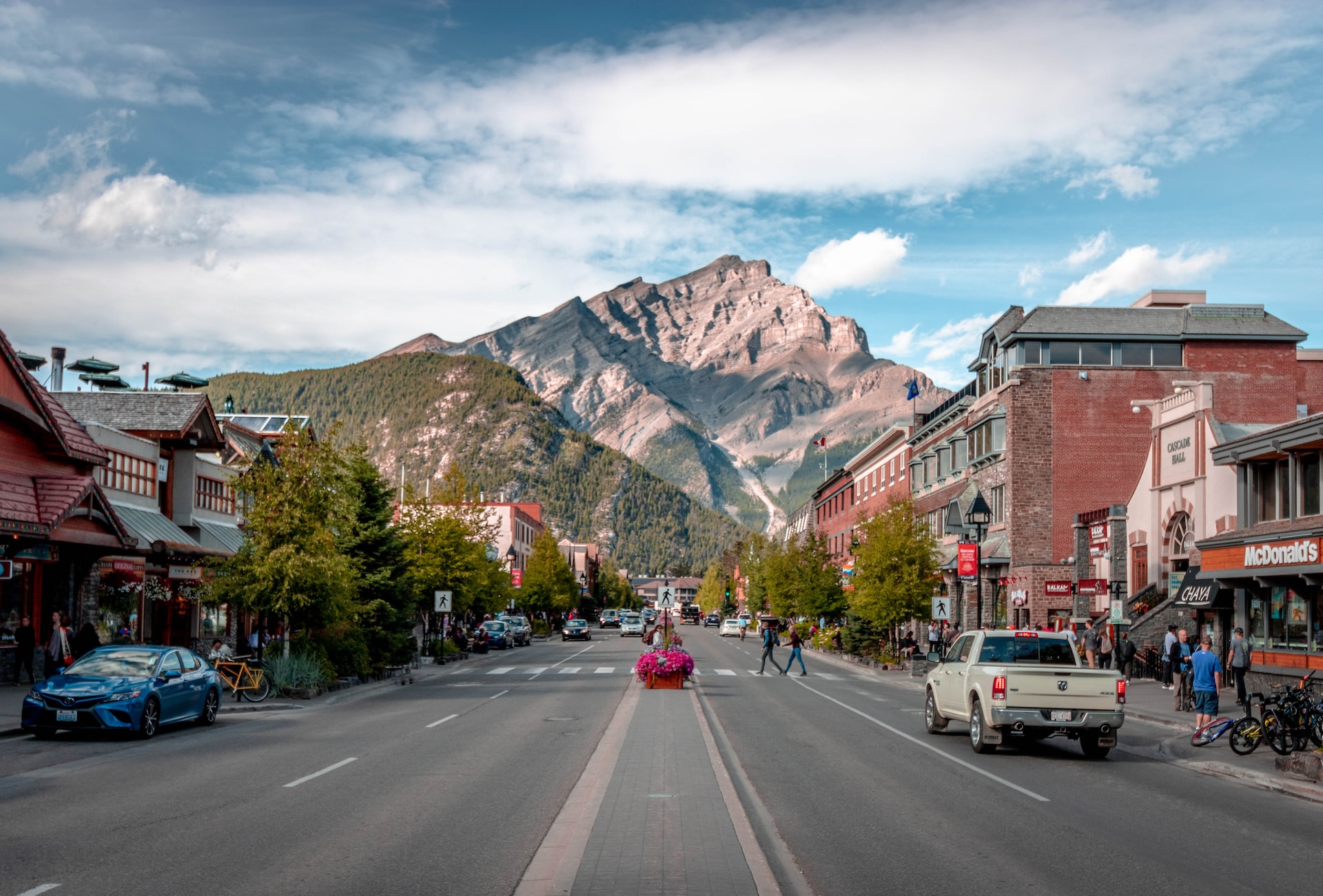 Traveling as a family offers the perfect opportunity to create lasting memories, bond, and experience the wonders of the world together. While the US has its plethora of attractions, going international can be a thrilling educational experience for children and adults alike. Here's a curated list of the top 30 international travel destinations that US families should consider:
Banff, Canada
Why Go: Majestic mountains, mesmerizing lakes, and a chance to spot wildlife. Proximity to the US makes it a convenient international destination.

Cancún, Mexico
Why Go: Beautiful beaches, rich Mayan history, and family-friendly resorts.
Reykjavik, Iceland
Why Go: Witness the Northern Lights, soak in geothermal pools, and explore unique lunar landscapes.

Tokyo, Japan
Why Go: Blend of traditional and pop culture (think temples and Hello Kitty), robot shows, and iconic Disneyland.

Rome, Italy
Why Go: History comes alive. Visit the Colosseum, Roman Forum, and indulge in authentic pizzas and gelatos.

Dublin, Ireland
Why Go: Fairytale castles, lush landscapes, and family-friendly folk tales.

Queenstown, New Zealand
Why Go: Adventure sports, captivating scenery, and a chance to visit the film locations of 'The Lord of the Rings'.

Paris, France
Why Go: Eiffel Tower, Disneyland Paris, and child-friendly museums like the Louvre and Orsay.

Costa Rica
Why Go: Rainforest adventures, volcano hikes, and zip-lining opportunities.

Barcelona, Spain
Why Go: Amazing architecture by Gaudí, beautiful beaches, and the magic fountain show.

Cape Town, South Africa

Why Go: Visit Table Mountain, Boulders Beach (home to penguins), and educational trips to Robben Island.

Phuket, Thailand

Why Go: Gorgeous beaches, elephant sanctuaries, and island hopping adventures.

Amsterdam, Netherlands

Why Go: Canal cruises, tulip gardens, and the Anne Frank House – a moving lesson in history.

Sydney, Australia

Why Go: Visit the iconic Sydney Opera House, Bondi Beach, and Taronga Zoo.

Dubai, UAE

Why Go: Experience the desert safari, visit the top of Burj Khalifa, and enjoy the Dubai Mall's indoor attractions.

Prague, Czech Republic

Why Go: Historic castles, charming squares, and puppet shows.

Machu Picchu, Peru

Why Go: Awe-inspiring ancient ruins and the Sacred Valley's fascinating Inca history.

Bali, Indonesia

Why Go: Beach resorts, Ubud's monkey forest, and traditional dance performances.

Athens, Greece

Why Go: Ancient ruins like the Acropolis, kid-friendly museums, and island hopping options.

Budapest, Hungary

Why Go: Thermal baths, scenic Danube river cruises, and the Buda Castle.

Beijing, China

Why Go: Explore the Great Wall, Forbidden City, and feast on authentic Chinese cuisine.

Rio de Janeiro, Brazil

Why Go: Iconic Christ the Redeemer, Copacabana beach, and lively carnivals.

Copenhagen, Denmark

Why Go: Home to the original Legoland and the enchanting Tivoli Gardens.

Marrakech, Morocco

Why Go: Explore the historic medinas, Jardin Majorelle, and take a desert excursion.

Zurich, Switzerland

Why Go: Scenic train journeys, Swiss chocolates, and the interactive Swiss Museum of Transport.

Edinburgh, Scotland

Why Go: Explore historic castles, Harry Potter sites, and the interactive National Museum of Scotland.

Buenos Aires, Argentina

Why Go: Vibrant culture, tango dancing, and the interactive Children's Museum.

Singapore

Why Go: The spectacular Gardens by the Bay, Sentosa Island, and the Night Safari.

Kruger National Park, South Africa

Why Go: Wildlife safaris to spot the 'Big Five' in one of Africa's largest game reserves.

St. Petersburg, Russia

Why Go: Historic palaces, the Hermitage Museum, and the world-famous Russian ballet.

Family vacations are a treasure trove of shared experiences. Each destination listed above offers a unique blend of cultural immersion, adventure, and relaxation, suitable for families. Remember, it's not just about the destination but also the journey and the shared moments that make a trip memorable. Whether you're exploring ancient ruins, relaxing by a beach, or learning about a new culture, these international destinations ensure a rich, fulfilling experience for the entire family. Safe travels!