Turks and Caicos Islands Itinerary Travel User Guide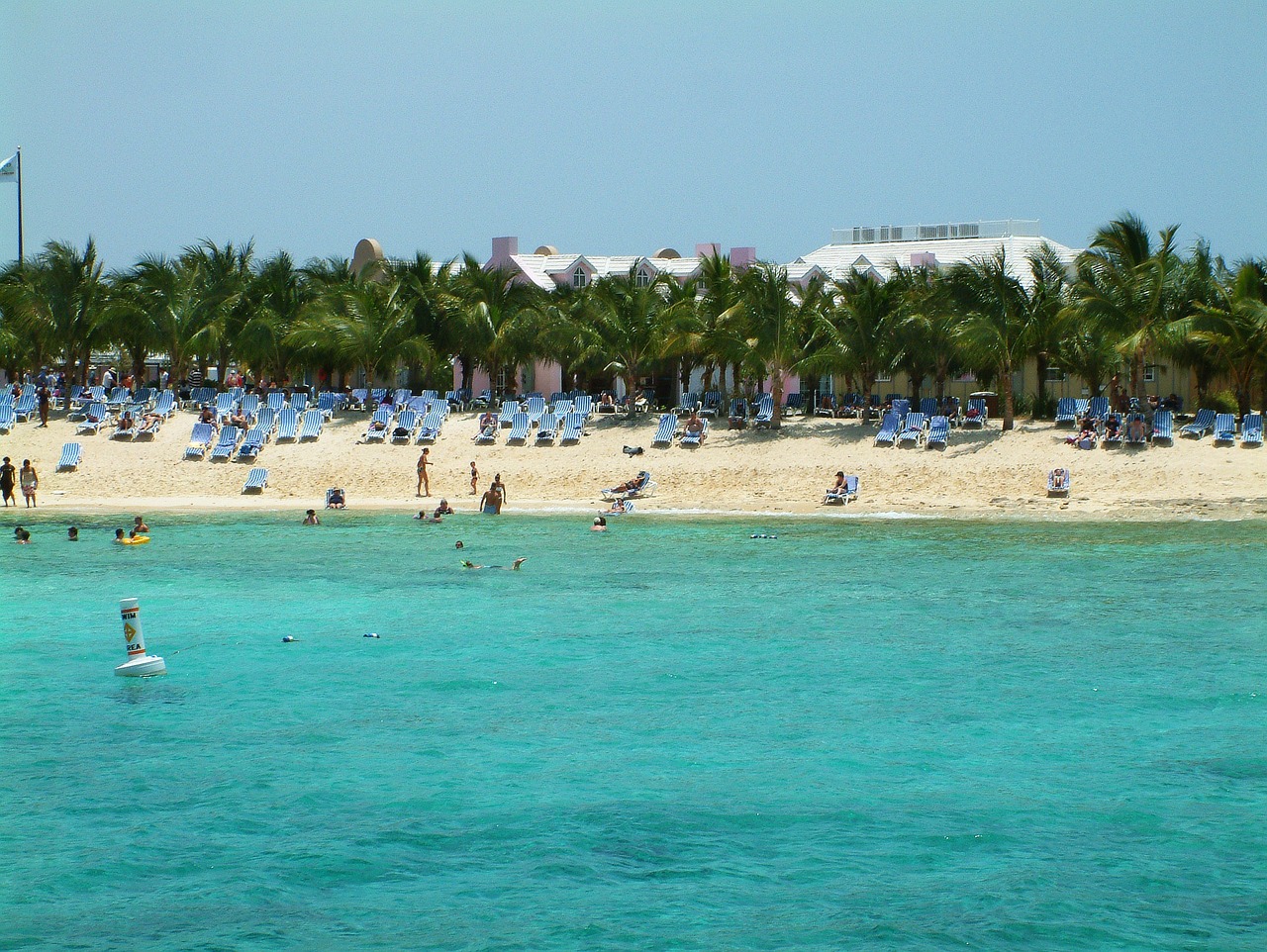 The Turks and Caicos Islands, a stunning archipelago of 40 islands and cays located in the Atlantic Ocean, are an idyllic destination for travelers seeking pristine beaches, crystal-clear waters, and a laid-back atmosphere. With its wealth of natural beauty, fascinating history, and diverse range of activities, the Turks and Caicos offer something for everyone. In this comprehensive travel user guide, we will explore the best ways to experience the Turks and Caicos Islands, providing a suggested itinerary, insider tips, and essential travel information.
Planning Your Turks and Caicos Islands Itinerary

Before embarking on your Turks and Caicos adventure, it's essential to consider factors such as the length of your stay, your budget, and your preferred activities. This will help you create an itinerary that meets your needs and allows you to make the most of your time on the islands.
a. Length of Stay: We recommend a stay of at least one week to fully experience the Turks and Caicos Islands. This will give you ample time to explore the main attractions, soak up the sun on the beautiful beaches, and participate in various water sports and excursions.
b. Budget: Your budget will play a significant role in determining your accommodations, dining options, and activities during your stay. The Turks and Caicos Islands offer a range of options to suit various budgets, from luxury resorts to more affordable vacation rentals and guesthouses.
c. Preferred Activities: The Turks and Caicos Islands offer a diverse array of activities, including snorkeling, diving, fishing, kayaking, and hiking. Consider your interests and preferences when planning your itinerary to ensure that you make the most of your time on the islands.
Suggested Turks and Caicos Islands Itinerary

Day 1: Arrival and Exploration of Providenciales
Upon arrival at Providenciales International Airport (PLS), check into your chosen accommodation and spend the remainder of the day exploring the island's main hub. Be sure to visit Grace Bay Beach, often ranked among the world's best beaches, and enjoy a leisurely stroll along its pristine white sands. For dinner, sample some local cuisine at a nearby restaurant or beachfront café.
Day 2: Beach Day and Sunset Cruise
Spend the day relaxing on one of Providenciales' stunning beaches, such as Long Bay Beach or Sapodilla Bay. Take advantage of the crystal-clear waters by snorkeling or swimming, or simply soak up the sun and enjoy the island's natural beauty. In the evening, embark on a sunset cruise to admire the breathtaking views and watch the sun dip below the horizon.
Day 3: Snorkeling and Diving Excursion
Book a snorkeling or diving excursion to explore the Turks and Caicos Islands' vibrant underwater world. Visit popular sites such as Smith's Reef, Bight Reef, or French Cay, where you can encounter a diverse array of marine life, including colorful coral formations, sea turtles, and tropical fish. If you're a certified diver, consider exploring one of the islands' many shipwrecks, such as the La Famille Express or the HMS Endymion.
Day 4: Day Trip to North and Middle Caicos
Take a day trip to the neighboring islands of North and Middle Caicos, easily accessible via a short ferry ride from Providenciales. On North Caicos, visit the tranquil Mudjin Harbour Beach, explore the historical Wade's Green Plantation, or discover the island's lush flora and fauna at the Cottage Pond or the Conch Bar Caves. On Middle Caicos, stroll along the dramatic cliffs at Juniper Hole or admire the stunning limestone formations at the Indian Caves.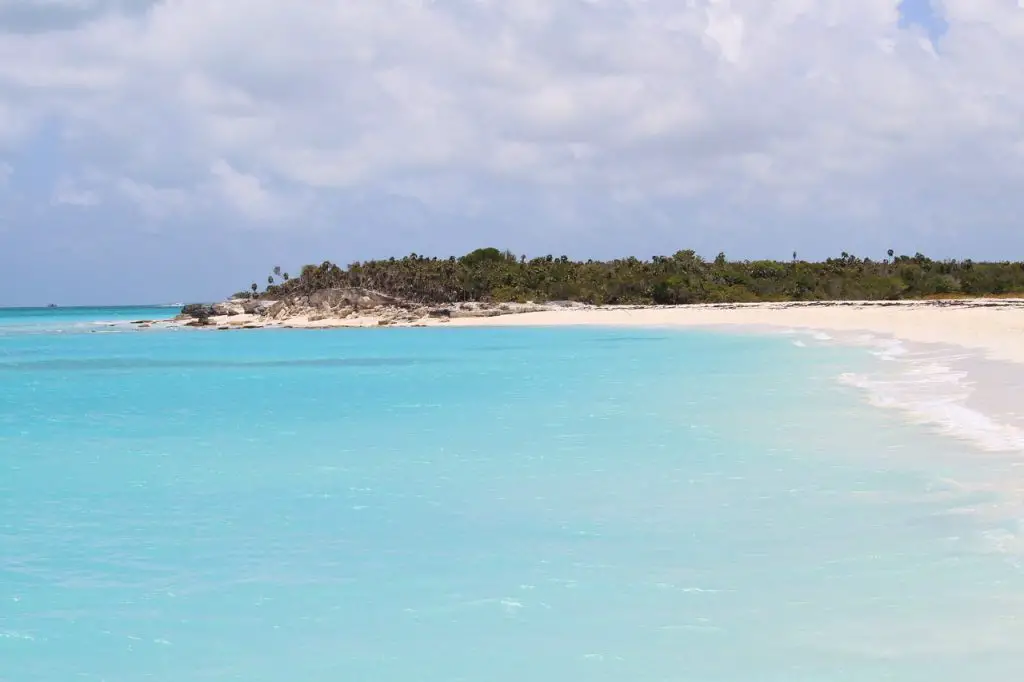 Day 5: Adventure Activities and Island
Dedicate your fifth day to adventure activities and further island exploration. Choose from activities such as kiteboarding, stand-up paddleboarding, or kayaking through the mangroves at Chalk Sound National Park. If you prefer land-based adventures, consider renting a bicycle or ATV to explore the island's diverse landscapes, from rugged coastal cliffs to lush vegetation.
Day 6: Wildlife Encounters and Eco-Tour
Discover the Turks and Caicos Islands' unique wildlife and ecosystems with a guided eco-tour. Visit the Little Water Cay, also known as Iguana Island, to see the endemic Turks and Caicos Rock Iguanas in their natural habitat. Alternatively, embark on a whale-watching tour (seasonal) to catch a glimpse of migrating humpback whales or join a bird-watching excursion to spot some of the islands' diverse bird species.
Day 7: Shopping and Culinary Experiences
Spend your final day in the Turks and Caicos Islands indulging in some shopping and culinary experiences. Visit the Salt Mills Plaza and Regent Village in Providenciales for a range of boutiques, art galleries, and souvenir shops. For a taste of local cuisine, join a food tour or cooking class to learn how to prepare traditional dishes such as conch salad or johnnycakes. Round off your trip with a farewell dinner at a beachfront restaurant, savoring the flavors of the islands while watching the sunset over the ocean.
Essential Travel Information for the Turks and Caicos Islands

a. Entry Requirements: Travelers to the Turks and Caicos Islands must have a valid passport with at least six months of validity remaining. Depending on your nationality and the length of your stay, a visa may also be required. Be sure to check the entry requirements for your specific country before your trip.
b. Currency: The official currency of the Turks and Caicos Islands is the US Dollar (USD). Credit cards are widely accepted at hotels, restaurants, and shops, though it is advisable to carry some cash for smaller purchases or in case of emergencies.
c. Language: English is the official language of the Turks and Caicos Islands. Most locals speak English, and you should have no trouble communicating during your stay.
d. Weather and Best Time to Visit: The Turks and Caicos Islands enjoy a tropical climate, with year-round warm temperatures and plenty of sunshine. The peak travel season is from December to April, when the weather is generally dry and sunny. Hurricane season runs from June to November, and while the risk of hurricanes is relatively low, it is essential to be aware of the potential for inclement weather during this time.
e. Health and Safety: The Turks and Caicos Islands are generally considered a safe destination, with low crime rates and a friendly local population. However, it is always essential to exercise caution and follow common-sense safety measures, such as securing your valuables and avoiding poorly lit or deserted areas at night. No specific vaccinations are required for travel to the Turks and Caicos Islands, but it is advisable to be up-to-date on routine vaccinations such as measles-mumps-rubella (MMR) and tetanus-diphtheria-pertussis.
Conclusion
The Turks and Caicos Islands offer an unforgettable travel experience, with their stunning beaches, vibrant marine life, and diverse range of activities. By following this suggested itinerary and considering the essential travel information provided, you can make the most of your time in this idyllic island paradise and create lasting memories to cherish for years to come.