Universal Studios Travel Guide Japan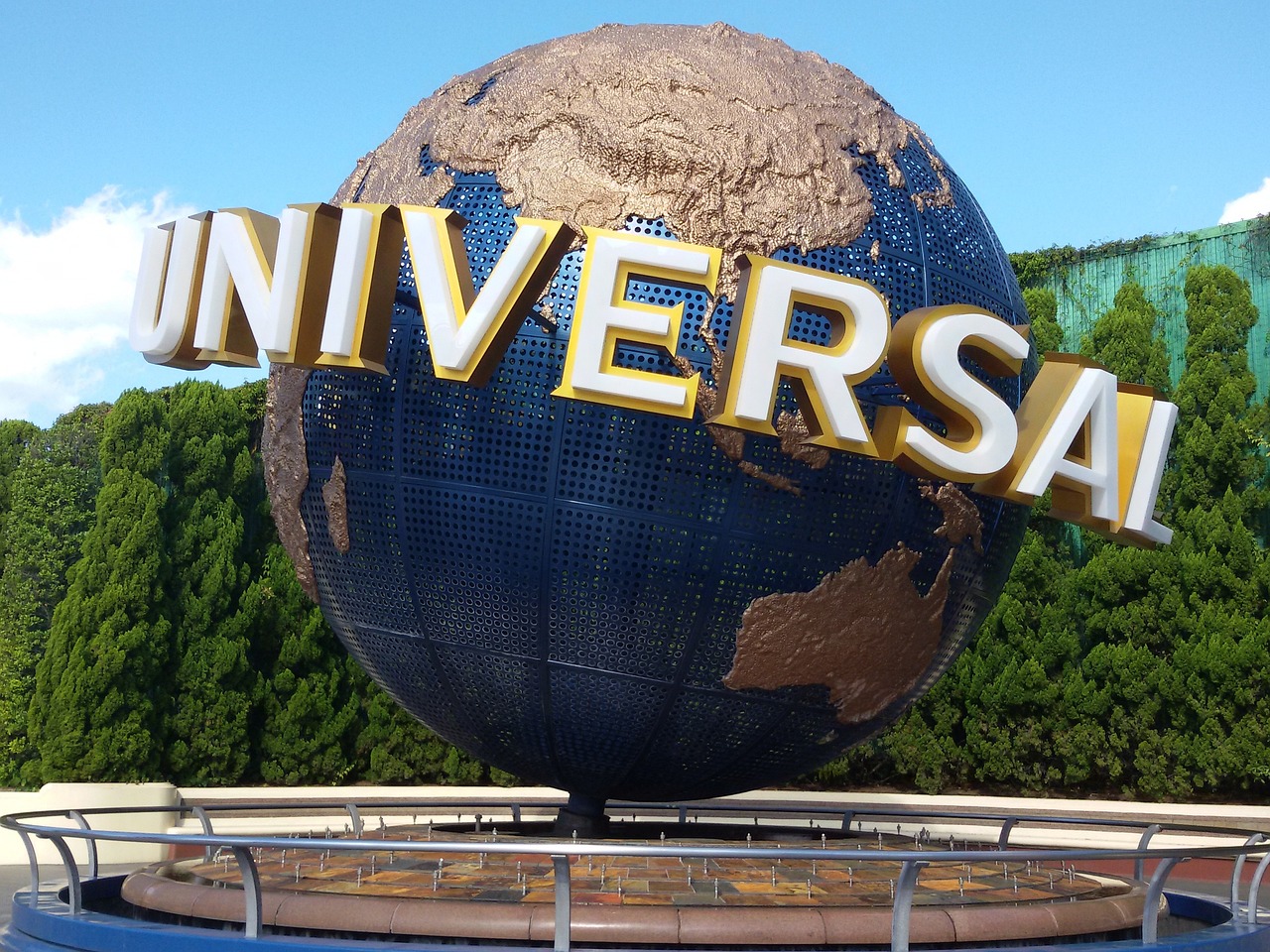 Universal Studios Japan (USJ), located in Osaka, is one of the most popular theme parks in the world. Drawing millions of visitors annually, USJ offers an unforgettable experience for both children and adults. With thrilling rides, captivating shows, and unique attractions based on popular movies and characters, USJ promises a day full of excitement and entertainment. This comprehensive guide will help you plan your trip to Universal Studios Japan, covering everything from travel logistics to insider tips for making the most of your visit.
Getting to Universal Studios Japan

Universal Studios Japan is easily accessible via public transportation:
a. From Kansai International Airport (KIX): Take the JR Kansai Airport Rapid Service to Nishikujo Station, then transfer to the JR Yumesaki Line (also known as the Sakurajima Line) and get off at Universal City Station. The entire journey takes approximately 75 minutes.
b. From Osaka Station: Take the JR Osaka Loop Line to Nishikujo Station, then transfer to the JR Yumesaki Line and get off at Universal City Station. The trip takes approximately 20 minutes.
c. From other major cities: If you're coming from Tokyo, Kyoto, or other cities in Japan, use the Shinkansen (bullet train) to reach Shin-Osaka Station. From there, take the JR Osaka Loop Line to Nishikujo Station and transfer to the JR Yumesaki Line, as described above.
Purchasing Tickets

There are several options for purchasing USJ tickets:
a. Online: Buy tickets directly from the official Universal Studios Japan website. This is the most convenient option and allows you to skip the ticket lines at the park entrance.
b. At the park: Purchase tickets at the ticket booths located near the park entrance. Be aware that lines can be long, especially on weekends and holidays.
c. Authorized resellers: Some travel agencies and hotels sell USJ tickets. Be sure to buy from a reputable source to avoid potential issues.
Park Hours and Best Times to Visit

Park hours vary depending on the season and day of the week. Check the official USJ website for the most up-to-date information on park hours during your visit.
To avoid large crowds and long wait times, consider visiting USJ during off-peak periods:
a. Weekdays: Weekends and holidays are typically busier than weekdays, so plan your visit for a weekday if possible.
b. Off-peak seasons: The park is usually less crowded during the winter months (January to February) and early spring (March to early April, excluding the cherry blossom season).
Universal Studios Japan Attractions

USJ features numerous attractions based on popular movies, TV shows, and characters. Some of the must-visit attractions include:
a. The Wizarding World of Harry Potter: Step into the magical world of Harry Potter with attractions such as Hogwarts Castle, the Forbidden Journey, and Flight of the Hippogriff.
b. Minion Park: This Despicable Me-themed area features the popular Minion Mayhem ride and various Minion-themed shops and eateries.
c. Jurassic Park: Experience thrilling attractions like the Flying Dinosaur roller coaster and Jurassic Park: The Ride.
d. Super Nintendo World: Immerse yourself in the world of Nintendo with attractions such as Mario Kart: Koopa's Challenge and Yoshi's Adventure.
e. Hollywood Dream: Experience this high-speed roller coaster that takes you on a thrilling ride through the park.
Shows and Entertainment

In addition to the attractions, USJ offers a variety of shows and entertainment options:
a. Universal Spectacle Night Parade: This nighttime parade features dazzling lights, floats, and performances based on popular movies and characters, such as Harry Potter, Minions, and Jurassic World. Don't miss this spectacular event that brings the magic of the movies to life.
b. WaterWorld: Watch an action-packed, live stunt show based on the blockbuster movie WaterWorld. Witness thrilling water battles, pyrotechnics, and impressive stunts performed by skilled actors.
c. The Sing on Tour: Enjoy a live musical performance featuring characters from the animated movie Sing, showcasing their vocal talents and entertaining dance routines.
d. Street entertainment: As you stroll through the park, keep an eye out for street performances and character meet-and-greets. These impromptu events offer a chance to interact with your favorite characters and snap some memorable photos.
Dining Options

Universal Studios Japan offers a wide range of dining options to suit all tastes and budgets:
a. Themed restaurants: Dine at unique, themed restaurants such as The Three Broomsticks in The Wizarding World of Harry Potter, Mel's Drive-In, and Finnegan's Bar & Grill.
b. Quick-service eateries: For a quicker meal, grab a bite at one of the park's many fast food and quick-service restaurants, offering options like pizza, burgers, and Japanese cuisine.
c. Snacks and treats: Indulge in delicious snacks and treats like Butterbeer, Minion-themed sweets, or popcorn in various flavors as you explore the park.
Shopping

Bring home souvenirs and gifts from the numerous shops scattered throughout the park:
a. Themed shops: Browse merchandise at themed shops like Ollivanders Wand Shop, Minion Mart, and Jurassic Outfitters.
b. General stores: Visit the park's general stores, such as Universal Studios Store and The Amazing Spider-Man Store, for a wide range of USJ merchandise and memorabilia.
Tips for a Great Day at Universal Studios Japan

To make the most of your visit to USJ, keep these tips in mind:
a. Arrive early: To maximize your time at the park, arrive before the gates open to be among the first to enter.
b. Plan your day: Create a rough plan of the attractions and shows you want to experience, prioritizing your must-visit areas.
c. Use the Universal Express Pass: If you're visiting during a busy period, consider purchasing a Universal Express Pass to skip the lines at popular attractions.
d. Check wait times: Use the official USJ app or in-park displays to check wait times for attractions, helping you to plan your day more efficiently.
e. Stay hydrated and wear sunscreen: Japan can be hot and humid, especially during the summer months. Stay hydrated and protect yourself from the sun to ensure a comfortable day at the park.
Conclusion
Universal Studios Japan offers an unforgettable experience for visitors of all ages, with attractions, shows, and experiences that bring the magic of the movies to life. By planning ahead, using the tips and information provided in this guide, and being flexible with your schedule, you can have a fantastic day at USJ and create memories that will last a lifetime.