Utrecht Travel Guide: Discover the Best Vacation Experiences and Trip Ideas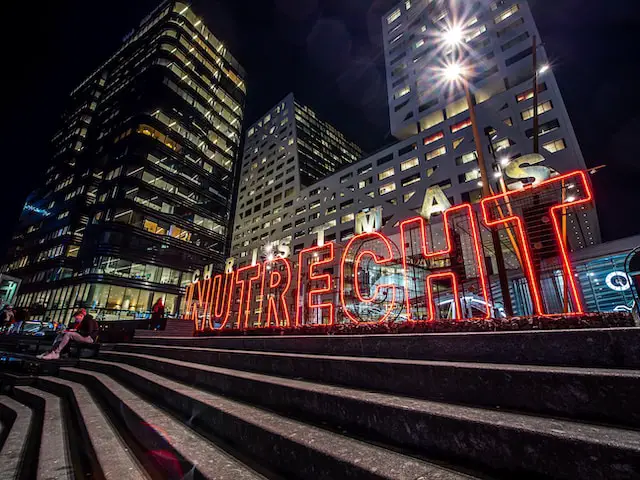 Located in the heart of the Netherlands, Utrecht is an enchanting city brimming with a rich history, charming canals, iconic architecture, and a vibrant cultural scene. A visit to Utrecht provides an experience that seamlessly weaves the past and present into an engaging narrative, leading to an unforgettable vacation. Let's delve into what makes Utrecht an ideal destination for a wide range of travelers.
Historical Exploration
Utrecht's history dates back to Roman times, and the city center is a testament to its storied past. Begin your journey with a visit to the Dom Tower, the symbol of the city. This tallest church tower in the Netherlands offers panoramic views of the city and its surroundings. Adjacent to the tower, the Dom Church (Domkerk) is a stunning example of Gothic architecture, complete with stained glass windows and exquisite murals.
The Utrecht Centraal Museum is another must-visit for history buffs, housing a comprehensive collection of artifacts and artworks tracing Utrecht's history from the Roman times to the modern day. Take a detour to the Museum Catharijneconvent for a glimpse into the Christian art and culture of the Netherlands.
Canal Exploration
Utrecht's canals are not only charming but also unique, particularly the Oudegracht, or Old Canal. Unlike most other cities, Utrecht's canals have a 'lower level' lined with cellars that have been converted into cozy cafes, restaurants, and shops. A canal cruise is an excellent way to explore these unique structures while enjoying the city's picturesque sights.
Cultural Experiences
Utrecht is a city that vibrates with cultural energy. There are numerous festivals throughout the year celebrating music, film, art, and more. Le Guess Who? is a globally recognized music festival held annually, attracting artists and audiences from around the world. The Utrecht Early Music Festival is another popular event showcasing historical music.
The city's performing arts scene is equally vibrant, with venues like TivoliVredenburg, a contemporary music complex hosting concerts across various genres. For theatre and dance, check out the performances at the Stadsschouwburg Utrecht.
Culinary Delights
Utrecht's food scene is diverse and thriving. From traditional Dutch fare to international cuisine, the city has plenty to offer. For a unique dining experience, visit one of the wharf cellars along the canals. These eateries offer a diverse range of food and drink options in a truly unique setting.
The city is also home to a variety of specialty food shops and markets. The Vredenburg market is held every Saturday and is the perfect place to sample local cheeses, fresh produce, and traditional street food like herring or stroopwafels.
Green Spaces
Utrecht is not only about historic buildings and bustling city life; it's also rich in green spaces. The Griftpark, with its beautiful landscapes, playgrounds, and petting zoo, is a great place for families. The Utrecht Botanic Gardens, situated in the Uithof campus of Utrecht University, are a feast for the senses with a range of plant species and beautiful themed gardens.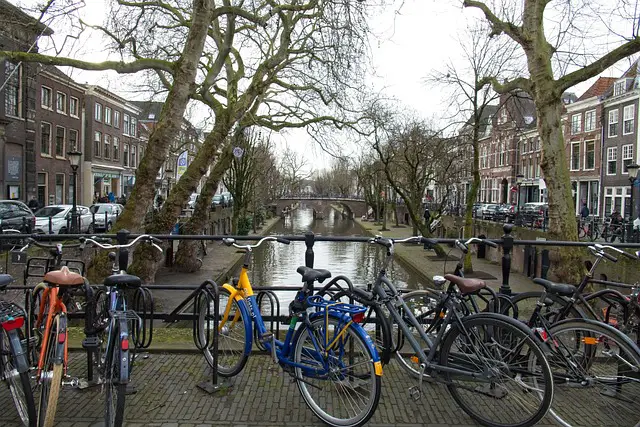 Day Trips
Utrecht's central location makes it a great base for day trips to other Dutch cities like Amsterdam, Rotterdam, or The Hague. However, don't miss exploring the province of Utrecht itself. Visit the charming town of Amersfoort, explore the historic Castle De Haar, or take a leisurely walk through the beautiful forests of the Utrecht Hill Ridge.
Practical Information
Utrecht's compact city center is easily navigable on foot or by bike.
The city is also well-served by public transportation, including buses and trams. The Utrecht Centraal station is the main hub for trains, offering quick and easy connections to other parts of the Netherlands. For a uniquely Utrecht experience, rent a bike and navigate the city like a local. With its flat terrain and dedicated bike lanes, Utrecht is considered one of the most bike-friendly cities in the world.
The official language of the Netherlands is Dutch, but English is widely spoken throughout the country, making it easy for English-speaking tourists to get around and interact with locals.
As for accommodations, Utrecht offers a wide range of options to suit various budgets and preferences. From luxury hotels housed in historic buildings, boutique hotels along the canals, to budget-friendly hostels, the city has it all. If you're planning a longer stay, consider renting a serviced apartment or a charming canal-side house.
Currency used in the Netherlands is the Euro. Credit cards are widely accepted, but it's always a good idea to carry some cash for smaller establishments or street markets.
The city has a temperate maritime climate, with mild summers and cool winters. While it can be visited any time of the year, spring and summer are the best seasons to enjoy outdoor activities and events.
In terms of health and safety, Utrecht is generally considered a safe city to visit. However, like any other city, it's always advisable to be aware of your surroundings and take common-sense precautions. The city has a number of pharmacies (apotheek) and medical centers for any health-related needs.
Lastly, don't forget to check the local COVID-19 guidelines and restrictions, which might vary depending on the current situation.
Utrecht, with its unique blend of history, culture, cuisine, and urban greenery, is a city that caters to a variety of tastes and interests. Whether you are a history buff, foodie, culture vulture, or nature lover, Utrecht promises to be a memorable destination on your Dutch adventure.