Venice Travel Guide on a Budget
Venice, the city of canals, is a dream destination for travelers from all over the world. With its romantic atmosphere, rich history, and stunning architecture, Venice has plenty to offer. However, it can be an expensive city to visit. In this comprehensive travel guide, we will explore how you can experience Venice on a budget without sacrificing the quality of your trip.
Planning Your Trip

a. Timing: Venice can be expensive during peak tourist seasons (late spring to early fall). To save money, consider traveling during the off-season (late fall to early spring). Not only will you find lower prices for accommodations and flights, but you'll also experience fewer crowds.
b. Transportation: Venice is served by two airports: Marco Polo Airport (VCE) and Treviso Airport (TSF). To find the best deals on flights, use search engines like Skyscanner, Google Flights, or Kayak, and book well in advance. Remember to compare prices from both airports, as budget airlines often operate from Treviso Airport.
c. Accommodations: To save on accommodations, consider staying in neighborhoods outside the main tourist areas, such as Cannaregio or Castello. Alternatively, you can book a hostel, apartment, or guesthouse in nearby cities like Mestre or Marghera and take a short train ride to Venice. Websites like Booking.com, Airbnb, and Hostelworld can help you find affordable options.
Getting Around Venice

a. Public Transportation: The vaporetto, Venice's public water bus system, is the most popular mode of transportation. A single vaporetto ticket can be expensive, so consider purchasing a 24-hour, 48-hour, or 72-hour tourist travel card to save money if you plan on using public transportation frequently.
b. Walking: Venice is a compact city, and one of the best ways to explore it is by walking. You'll save money on transportation, and you'll discover hidden gems along the way. Be prepared with a map or a smartphone app to navigate the winding streets and alleys.
c. Traghetto: A traghetto is a gondola-like boat used by locals to cross the Grand Canal at specific points. It's a budget-friendly alternative to the expensive gondola rides, costing only a couple of euros per crossing.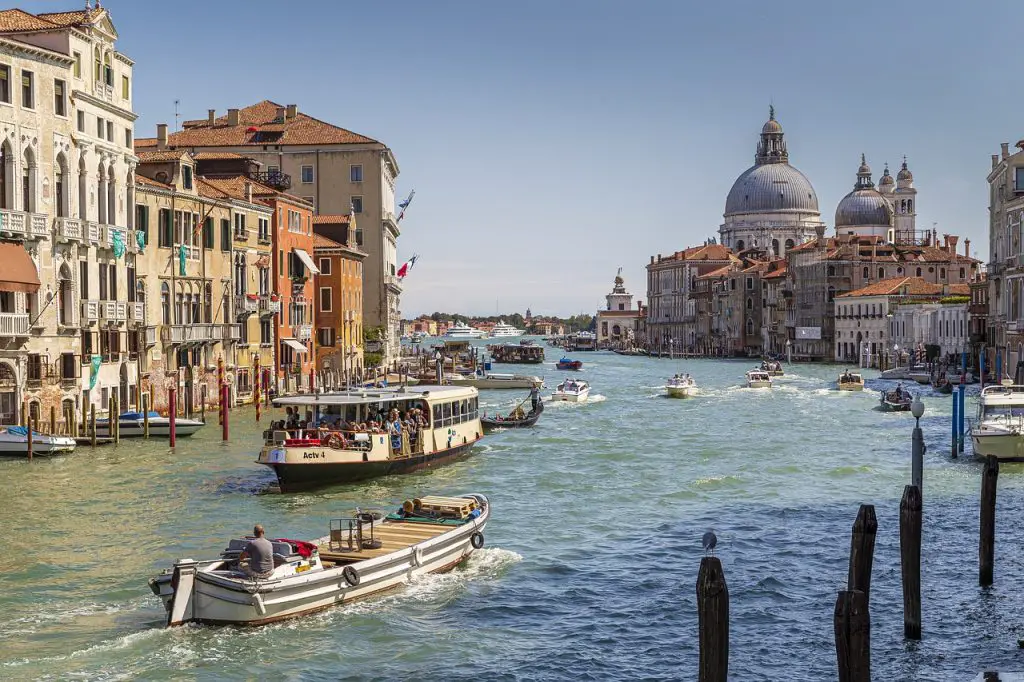 Sightseeing on a Budget

a. St. Mark's Square (Piazza San Marco): This iconic square is home to some of Venice's most famous attractions, such as St. Mark's Basilica, the Doge's Palace, and the Campanile. While entrance fees can add up, many tourists are content to wander the square and soak in the atmosphere for free.
b. St. Mark's Basilica: Entrance to the basilica is free, but expect long lines during peak times. To avoid the crowds, visit early in the morning or late in the afternoon. Keep in mind that modest attire is required.
c. The Doge's Palace: Admission to the palace can be pricey, but it's worth a visit to explore its beautiful architecture and art. To save money, consider purchasing a combined ticket that includes entry to other museums in the city.
d. Free Walking Tours: Several companies offer free walking tours in Venice, led by local guides who share their knowledge and passion for the city. These tours operate on a "pay-what-you-wish" basis, so you can decide how much to contribute based on your budget and experience.
Budget-Friendly Activities

a. Explore the neighborhoods: Get off the beaten path and wander through Venice's charming neighborhoods, like Cannaregio, Dorsoduro, or Castello. Discover picturesque canals, vibrant squares, and hidden treasures that aren't overrun by tourists. These areas provide a more authentic and budget-friendly experience of Venice.
b. Visit the islands of Murano, Burano, and Torcello: These nearby islands, each with their unique charm, are worth exploring. Murano is famous for its glass-making, Burano for its colorful houses and lace-making, and Torcello for its ancient churches. You can use your tourist travel card to reach these islands by vaporetto without any additional cost.
c. Attend a free concert: Venice is known for its rich musical heritage, and you can often find free concerts in churches and other public spaces. Check local listings and tourist information centers for schedules and locations.
d. Window-shop in artisan workshops: Venice is home to many artisans who produce exquisite glassware, masks, and other crafts. While their products might be pricey, you can enjoy watching the artists at work and browsing their creations without spending a cent.
Eating and Drinking on a Budget

a. Cicchetti: Cicchetti are small plates of food, similar to Spanish tapas, that are popular in Venice's bars and cafes. They are usually inexpensive, ranging from €1 to €3 per piece, and can be a filling and budget-friendly option for a meal. Pair them with an ombra (a small glass of wine) for a truly Venetian experience.
b. Visit local markets: Venice's markets, such as the Rialto Market or the Farmer's Market in Campo Santa Margherita, offer fresh produce, fish, and other ingredients at reasonable prices. These markets are perfect for picking up ingredients for a picnic or a home-cooked meal.
c. Drink at bacari: Bacari are small, traditional Venetian bars that serve wine and cicchetti at affordable prices. They are usually frequented by locals and provide an authentic experience of Venetian drinking culture.
d. Look for set menus: Many restaurants in Venice offer set menus (menu turistico) at lunchtime or early in the evening. These menus typically include a starter, main course, and dessert for a fixed price, making them an economical option for dining out.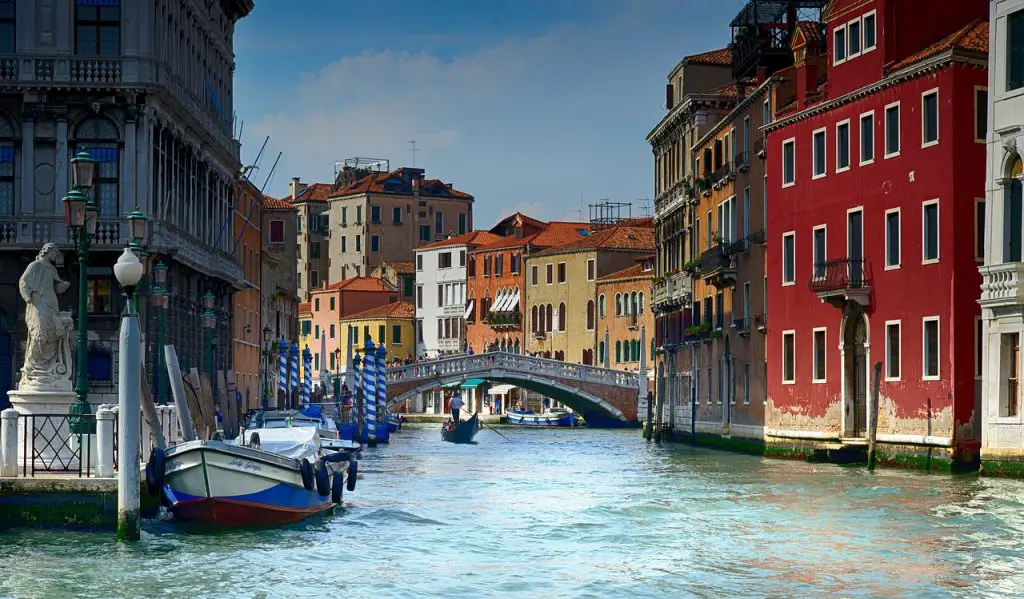 Practical Tips for Saving Money

a. Drink tap water: Venice's tap water is safe to drink and of excellent quality. Bring a reusable water bottle and refill it at the city's many public fountains to save money on bottled water.
b. Avoid tourist traps: Restaurants and shops in heavily touristed areas are often more expensive and lower in quality. Wander a few streets away from the main attractions to find better deals and more authentic experiences.
c. Use public restrooms: Public restrooms in Venice can be expensive, so take advantage of free restrooms in museums, restaurants, or cafes when you have the chance.
d. Research and plan ahead: Before your trip, research affordable attractions, restaurants, and accommodations. This preparation will help you make the most of your budget and avoid overspending on last-minute decisions.
Conclusion
Visiting Venice on a budget is entirely possible with some careful planning and smart choices. By following these tips and immersing yourself in the city's rich culture and history, you can enjoy a memorable and affordable Venetian experience. Don't let the city's reputation for high prices deter you; with a little effort, Venice can be a fantastic destination for budget-conscious travelers.