Vienna Travel Guide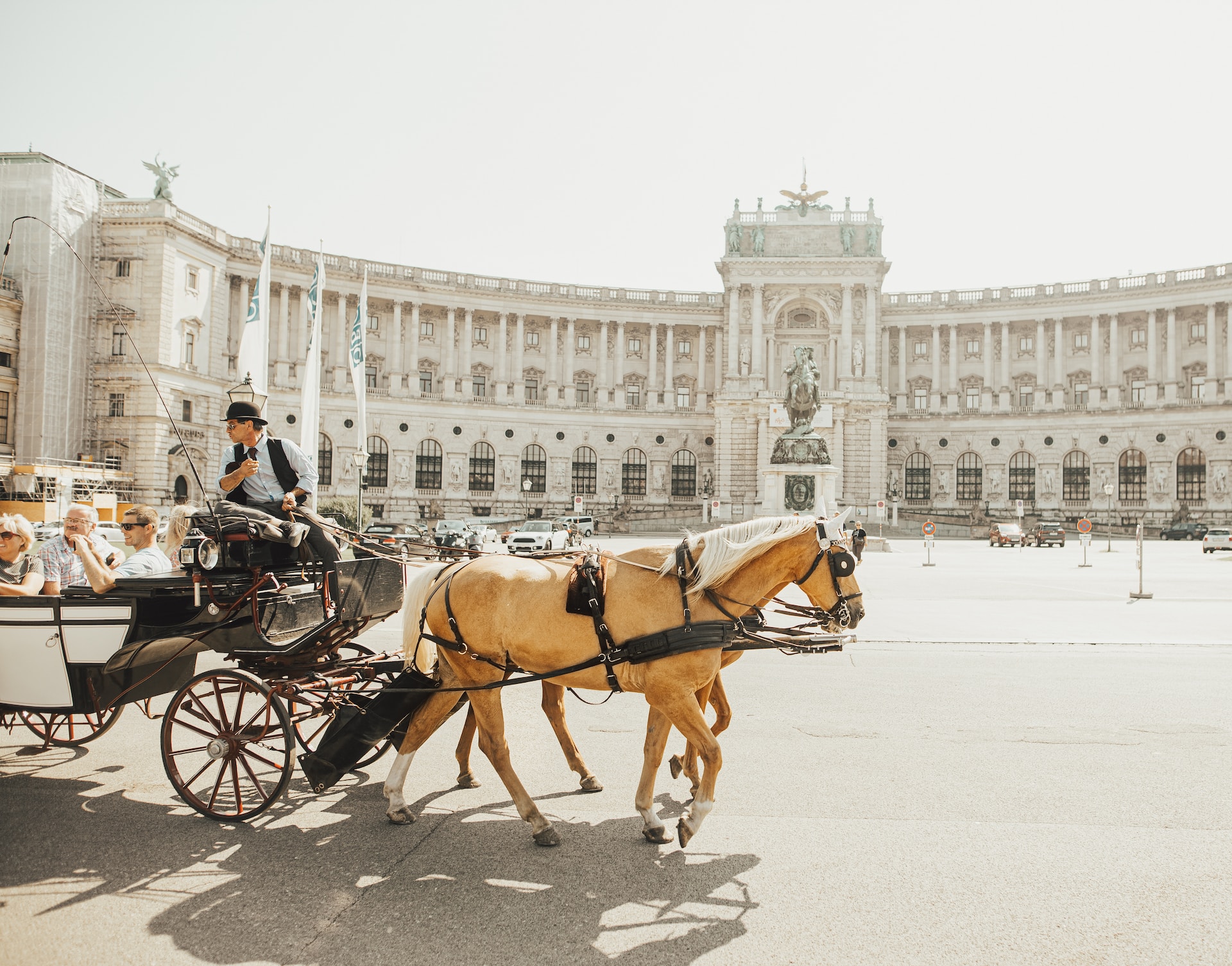 Ah, Vienna! With its baroque streetscapes, imperial palaces, and thriving coffeehouse culture, Austria's capital city is a dream for history buffs, art lovers, and gourmands alike. Majestic and intimate all at once, Vienna provides an elegant backdrop to any journey. In this guide, we'll explore the must-see attractions, tantalizing cuisines, and essential travel tips for this Central European gem.
Historic Attractions
Schönbrunn Palace: Once the summer residence of Habsburg monarchs, this 1,441-room Baroque palace offers a window into the imperial past. The expansive gardens are perfect for a leisurely stroll, and don't miss the world's oldest zoo on the grounds.
Hofburg Palace: Serving as the winter palace for the Habsburgs, it now hosts the offices of the Austrian president. Dive deep into history by visiting the Imperial Apartments, the Sisi Museum, and the Silver Collection.
Belvedere Palace: An art lover's paradise, this historic building complex houses the Austrian Gallery, featuring masterpieces by Klimt, Schiele, and Kokoschka.
St. Stephen's Cathedral: This gothic marvel dominates the Vienna skyline with its multi-colored tile roof. Climb the tower for a panoramic view of the city.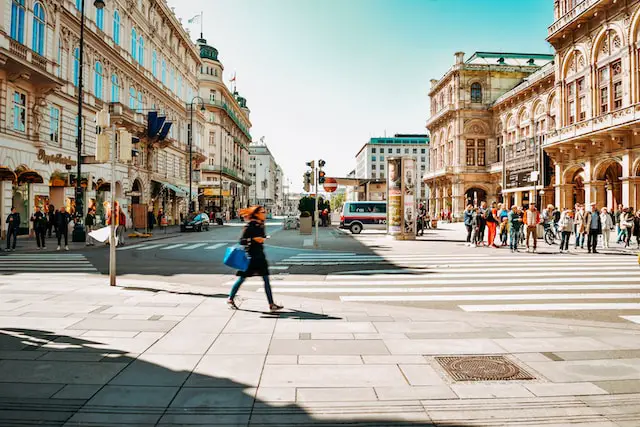 Cultural Experiences
Viennese Coffeehouses: More than just a place to sip coffee, these institutions serve as public living rooms where you can read, write, and savor delicious pastries. Café Central and Café Sacher are among the most iconic.
The State Opera: For music aficionados, an evening at the Vienna State Opera is non-negotiable. Whether you fancy Mozart or Wagner, the acoustics and grandeur of the opera house are unparalleled.
MuseumsQuartier: This vibrant cultural hub hosts a variety of museums, cafes, and public spaces. Modern art enthusiasts should explore the Leopold Museum and MUMOK (Museum of Modern Art).
Culinary Delights
Vienna's culinary landscape is as rich as its cultural heritage.
Wiener Schnitzel: A breaded and fried veal or pork cutlet, this is Vienna on a plate. Pair it with potato salad for the authentic experience.
Sachertorte: A decadent chocolate cake with apricot jam filling, this dessert is best enjoyed in a traditional coffeehouse.
Viennese Strudel: Delicate pastry filled with tart cooking apples, cinnamon, raisins, and breadcrumbs. Delicious any time of day.
Heurigen: These are wine taverns on the outskirts of Vienna, where local winemakers serve their newest wines. Accompanied by a hearty buffet, the atmosphere is uniquely Viennese.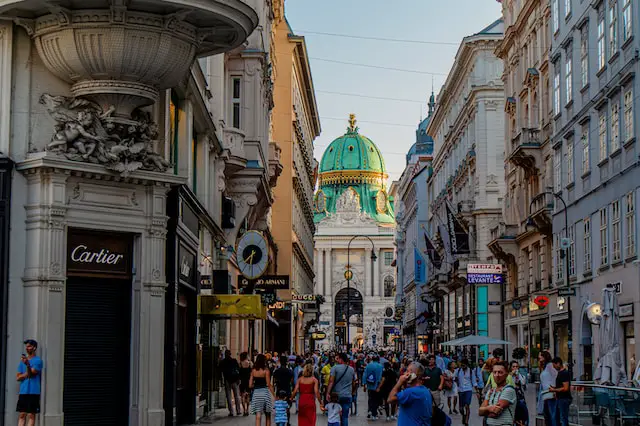 Getting Around
Vienna's public transport system is efficient, clean, and punctual. The U-Bahn (underground), trams, and buses make it easy to navigate the city. For a scenic journey, try tram line D that travels from the city's new quarters to its historic heart.
Renting a bike is another great way to explore. With over 1,000 kilometers of bike paths, Vienna is incredibly cyclist-friendly.
Travel Tips
Vienna Card: Offers unlimited public transport and discounts to many attractions, making it a cost-effective choice for travelers.
Language: German is the official language, but many residents and service providers speak English.
Currency: The official currency is the Euro (€).
Tipping: Service charge is included in your bill, but it's customary to round up to the nearest euro or leave a 5-10% tip for good service.
Festivals and Events
Vienna shines all year round with various events:
Vienna Ice Dream: Held from January to March, the Rathausplatz transforms into a massive ice rink, offering winter fun for all.
Vienna Film Festival: Every summer, the Rathausplatz also becomes an open-air cinema, screening movies from around the world.
Christmas Markets: From mid-November, Vienna's squares become enchanting Christmas markets, with the most famous at Rathausplatz and Schönbrunn Palace.
Vienna effortlessly melds its imperial history with a dynamic, modern energy. Whether you're tracing the footsteps of emperors, indulging in culinary delights, or soaking in the arts, Vienna offers an experience that lingers long after the journey is over. As the famous saying goes, "To know Vienna is to love her." And after a visit to this enchanting city, it's easy to understand why.
While the grand palaces and famous coffeehouses often steal the limelight, Vienna is dotted with lesser-known treasures that are equally captivating. Delve deeper, and you'll discover an array of hidden gems:
Hundertwasserhaus: Designed by artist Friedensreich Hundertwasser, this colorful, quirky apartment building defies conventional architectural norms. The uneven floors, mismatched windows, and rooftop gardens showcase Hundertwasser's vision of harmony between nature and architecture.
The Clock Museum: Tucked away in the city's center, this museum boasts over 1,000 timepieces, from delicate wristwatches to grandiose tower clocks, tracing the history of timekeeping.
The Narrenturm: Europe's oldest building constructed specifically as an insane asylum, it now houses the Federal Pathologic-Anatomical Museum. It offers a fascinating, albeit slightly morbid, glimpse into medical history.
Viennese Parks and Green Spaces
Vienna is not just about imperial grandeur; it's also a city of parks:
Prater: Beyond the iconic Giant Ferris Wheel, the Prater extends into vast green spaces, ideal for picnics, jogging, and horseback riding.
Burggarten: Once the private gardens of Emperor Franz Joseph I, this garden now hosts statues of Mozart and Goethe amidst beautifully manicured lawns and vibrant flower beds.
Volksgarten: Adorned with rose gardens, fountains, and neoclassical monuments, it's a tranquil spot in the heart of the city.
Vienna After Dark
When the sun sets, Vienna takes on a new character:
Rooftop Bars: With bars like Atmosphere and Lamee, enjoy Vienna from a vantage point, cocktail in hand.
Bermuda Triangle: This collection of narrow lanes in the city's first district buzzes with bars, pubs, and clubs, offering diverse nightlife options.
Jazz and Blues: Places like Porgy & Bess and Jazzland host local and international artists, making Vienna a hub for jazz and blues enthusiasts.
Local Etiquettes and Practices
Greetings: A firm handshake, coupled with eye contact, is the common way of greeting. Close friends might greet with a kiss on both cheeks.
Punctuality: Austrians value punctuality. Whether it's a business meeting or a casual get-together, being on time is appreciated.
Dress Code: Generally, Viennese dress well. For opera, theater, or upscale restaurants, dressing elegantly is recommended.
Vienna, with its mix of historic allure and contemporary verve, is a city that can be both a grand stage and an intimate enclave. Beyond the marbled halls and renowned coffeehouses lies a city vibrant with modern art, verdant parks, and an infectious zest for life. To truly experience Vienna, one must wander its cobbled streets, sit in its hidden courtyards, and engage with its soul – the Viennese themselves. Every corner of the city has a story to tell, a melody to hum, and a memory to create. Embark on this Viennese sojourn, and you'll find the city doesn't just reside on the banks of the Danube; it lingers in your heart, beckoning a return.