Vietnam Itinerary Travel User Guide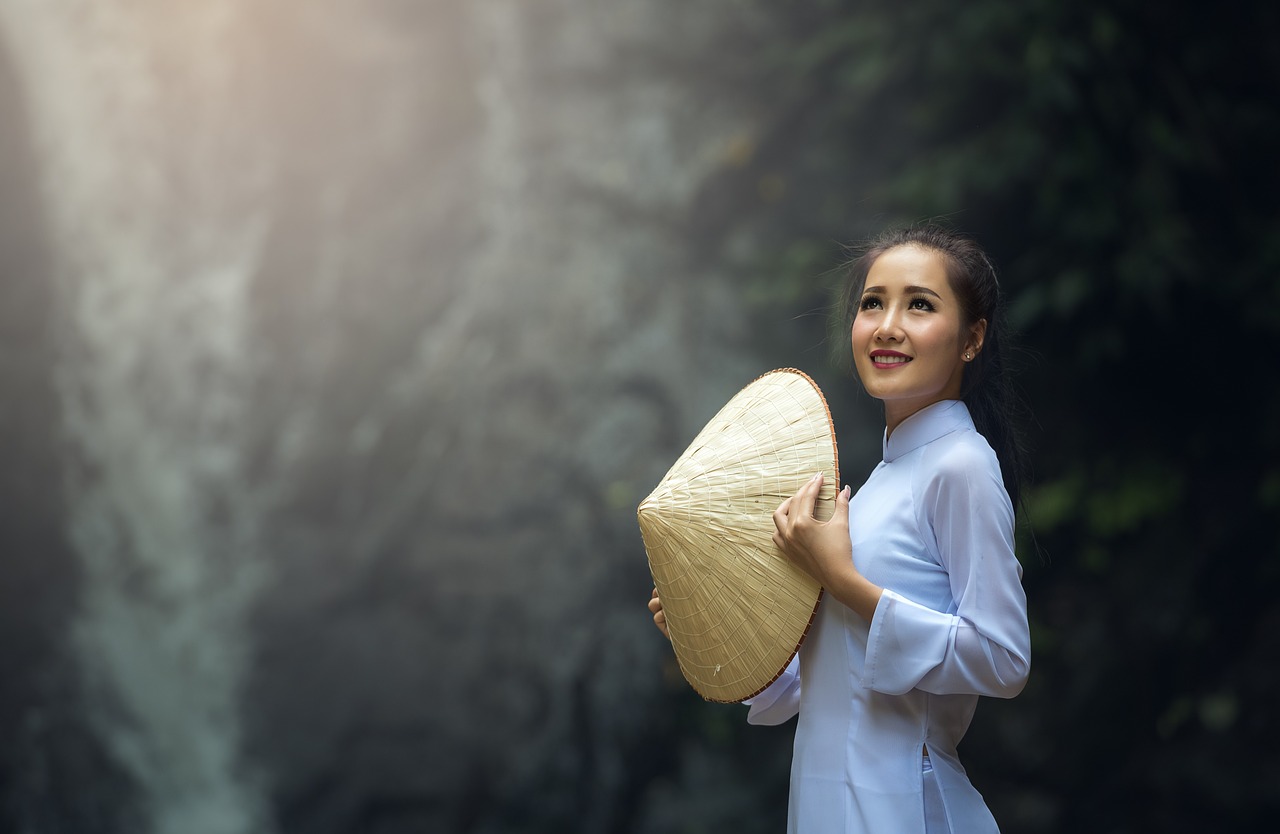 Vietnam, a Southeast Asian country known for its rich history, diverse culture, and stunning landscapes, has emerged as a popular travel destination in recent years. With its bustling cities, picturesque countryside, and idyllic beaches, Vietnam offers a wealth of experiences for travelers. This comprehensive user guide will help you plan a memorable Vietnam itinerary, covering essential information on transportation, accommodations, must-visit destinations, and useful travel tips.
Getting to Vietnam

The primary international gateways to Vietnam are Noi Bai International Airport in Hanoi (HAN) and Tan Son Nhat International Airport in Ho Chi Minh City (SGN). Additionally, Da Nang International Airport (DAD) serves central Vietnam. Several airlines offer direct and connecting flights to Vietnam from major cities worldwide. To secure the best airfare deals, book your flights several months in advance and use fare comparison websites to find the best prices.
Visa Requirements and Entry Procedures

Most foreign visitors require a visa to enter Vietnam. Depending on your nationality, you may be eligible for a visa exemption or an e-visa. Check the latest visa requirements and procedures on the official website of the Vietnam Immigration Department.
Transportation within Vietnam

Vietnam has an extensive transportation network, including domestic flights, trains, buses, and taxis, making it relatively easy to get around the country.
Domestic Flights: Domestic flights are a convenient option for covering long distances quickly. Major carriers include Vietnam Airlines, VietJet Air, and Bamboo Airways.
Trains: The Reunification Express train runs from Hanoi to Ho Chi Minh City, stopping at various destinations along the way. Train travel is a scenic and comfortable way to explore Vietnam, albeit slower than flying.
Buses: Buses are an affordable option for traveling within cities and between provinces. Look for reputable companies like Futa Bus, Mai Linh Express, and The Sinh Tourist.
Taxis and Ride-hailing Services: Taxis and ride-hailing services like Grab are widely available in major cities, providing a convenient way to get around. Ensure that the taxi meter is running or negotiate a fare beforehand.
Accommodations in Vietnam

Vietnam offers a wide range of accommodation options to suit every budget, including hotels, hostels, guesthouses, and homestays.
Hotels: Hotels in Vietnam cater to various budgets, from budget-friendly options to luxury five-star establishments. Some popular hotel chains include Muong Thanh, Vinpearl, and Novotel.
Hostels: Hostels are an affordable option for budget travelers, offering dormitory-style accommodations and private rooms. Look for reputable hostel chains like Vietnam Backpacker Hostels and The Common Room Project.
Guesthouses: Guesthouses offer budget-friendly accommodations with a local touch. Many guesthouses are family-owned, providing an authentic Vietnamese experience.
Homestays: Homestays are a unique accommodation option that allows travelers to stay with local families in their homes. This can be a great way to immerse yourself in Vietnamese culture and learn about local traditions.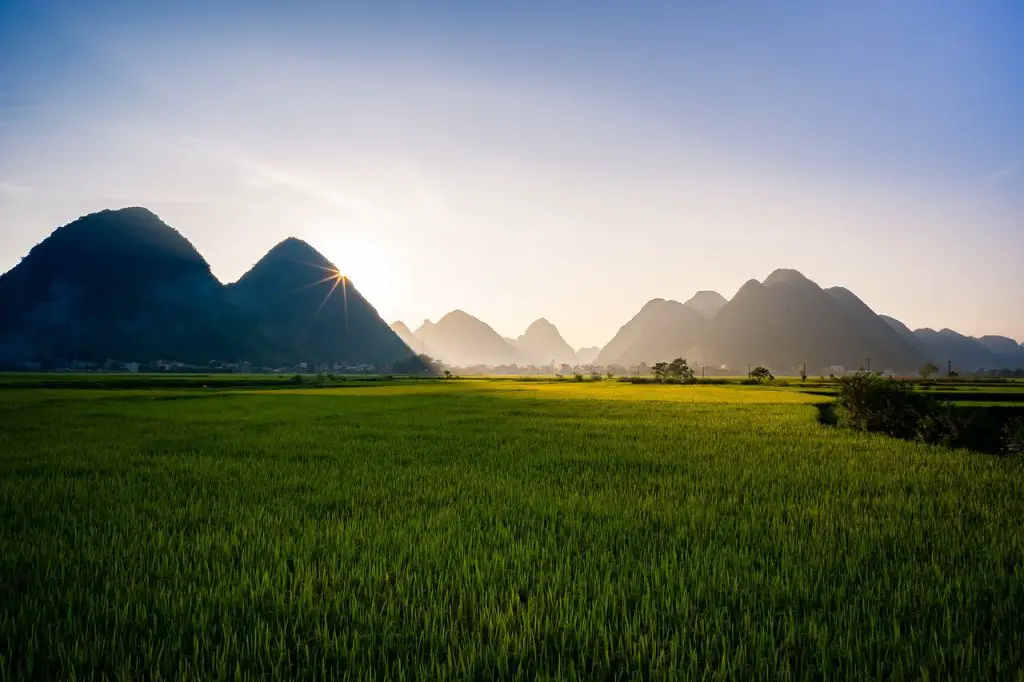 Must-Visit Destinations in Vietnam

When planning your Vietnam itinerary, consider including the following must-visit destinations:
Hanoi: The capital city of Vietnam, Hanoi is known for its bustling Old Quarter, historic sites, and vibrant street life. Key attractions include Hoan Kiem Lake, the Temple of Literature, and Ho Chi Minh Mausoleum.
Ha Long Bay: A UNESCO World Heritage site, Ha Long Bay is famous for its stunning limestone karsts and emerald waters. Take a cruise through the bay to explore hidden caves and pristine beaches.
Sapa: Nestled in the mountains of northern Vietnam, Sapa is a popular destination for trekking and experiencing ethnic minority cultures. Take guided treks through the terraced rice fields, visit traditional villages, and immerse yourself in the local way of life.
Hue: The former imperial capital of Vietnam, Hue is home to several historic sites, including the Imperial City, Royal Tombs, and Thien Mu Pagoda. Explore the city's rich history and take a leisurely boat ride along the Perfume River.
Hoi An: A UNESCO World Heritage site, Hoi An is a charming ancient town known for its well-preserved architecture, colorful lanterns, and tailor shops. Wander through the atmospheric streets, visit the Japanese Covered Bridge, and sample local cuisine at the Central Market.
Da Nang: A coastal city in central Vietnam, Da Nang offers a mix of urban attractions and natural beauty. Highlights include the Marble Mountains, Son Tra Peninsula, and the iconic Dragon Bridge.
Nha Trang: A popular beach destination, Nha Trang boasts beautiful beaches, crystal-clear waters, and a vibrant nightlife scene. Enjoy water sports, island hopping, and relaxing on the golden sands.
Da Lat: Often referred to as the "City of Eternal Spring," Da Lat is known for its cooler climate, picturesque landscapes, and French colonial architecture. Visit the Valley of Love, explore the colorful flower gardens, and take a scenic cable car ride.
Ho Chi Minh City: Formerly known as Saigon, Ho Chi Minh City is Vietnam's largest city and economic hub. Explore the bustling markets, historic sites, and vibrant street life, with must-see attractions like the War Remnants Museum, Notre Dame Cathedral, and Cu Chi Tunnels.
Mekong Delta: A vast network of rivers, swamps, and islands, the Mekong Delta offers a unique glimpse into rural Vietnamese life. Take a boat tour to explore floating markets, fruit orchards, and traditional villages.
Phu Quoc Island: Located off the coast of Cambodia, Phu Quoc Island is an idyllic beach destination with white sand beaches, lush jungles, and crystal-clear waters. Relax on the beach, go snorkeling or scuba diving, and explore the island's night markets.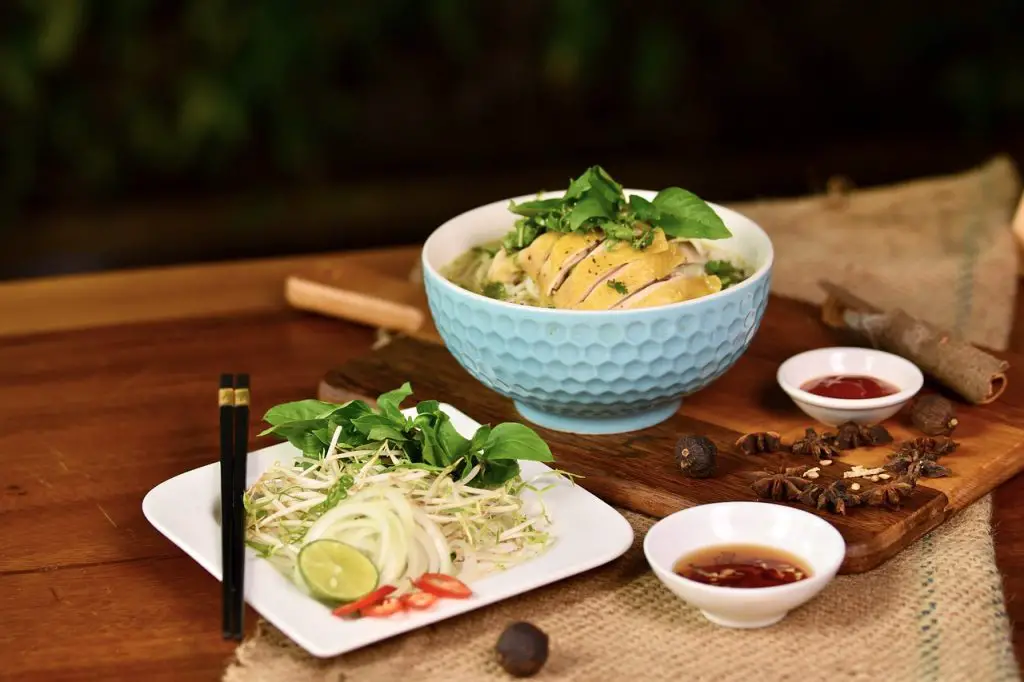 Vietnamese Cuisine

Vietnamese cuisine is known for its fresh ingredients, vibrant flavors, and balance between sweet, sour, salty, and spicy elements. Must-try dishes include pho (noodle soup), banh mi (baguette sandwich), and bun cha (grilled pork and noodles). Be sure to sample local specialties in each region and visit street food stalls for an authentic culinary experience.
Travel Tips for Vietnam

Currency: The local currency is the Vietnamese Dong (VND). It is recommended to carry some cash, as not all establishments accept credit cards. ATMs are widely available in cities and tourist areas.
Language: Vietnamese is the official language. English is spoken in tourist areas and major cities, but learning a few basic Vietnamese phrases can be helpful.
Safety: Vietnam is generally safe for travelers, but be cautious of pickpocketing and tourist-targeted scams. Keep your belongings secure and avoid displaying expensive items.
Weather: Vietnam's climate varies by region, with the north experiencing a distinct winter and summer, while the south has a tropical climate. The best time to visit generally falls between November and April when the weather is cooler and drier.
Dress code: Dress modestly, especially when visiting religious sites. It is customary to remove your shoes before entering a temple or a local's home.
Conclusion
Vietnam offers a wealth of experiences for travelers, from bustling cities and historic sites to stunning landscapes and idyllic beaches. This user guide has provided essential information to help you plan a memorable Vietnam itinerary, covering transportation, accommodations, must-visit destinations, local cuisine, and useful travel tips. By taking the time to research and plan your trip, you can make the most of your time in Vietnam and create lasting memories. Embrace the diverse culture, savor the delectable cuisine, and immerse yourself in the captivating beauty of this remarkable country.