Vietnam Travel Guide on a Budget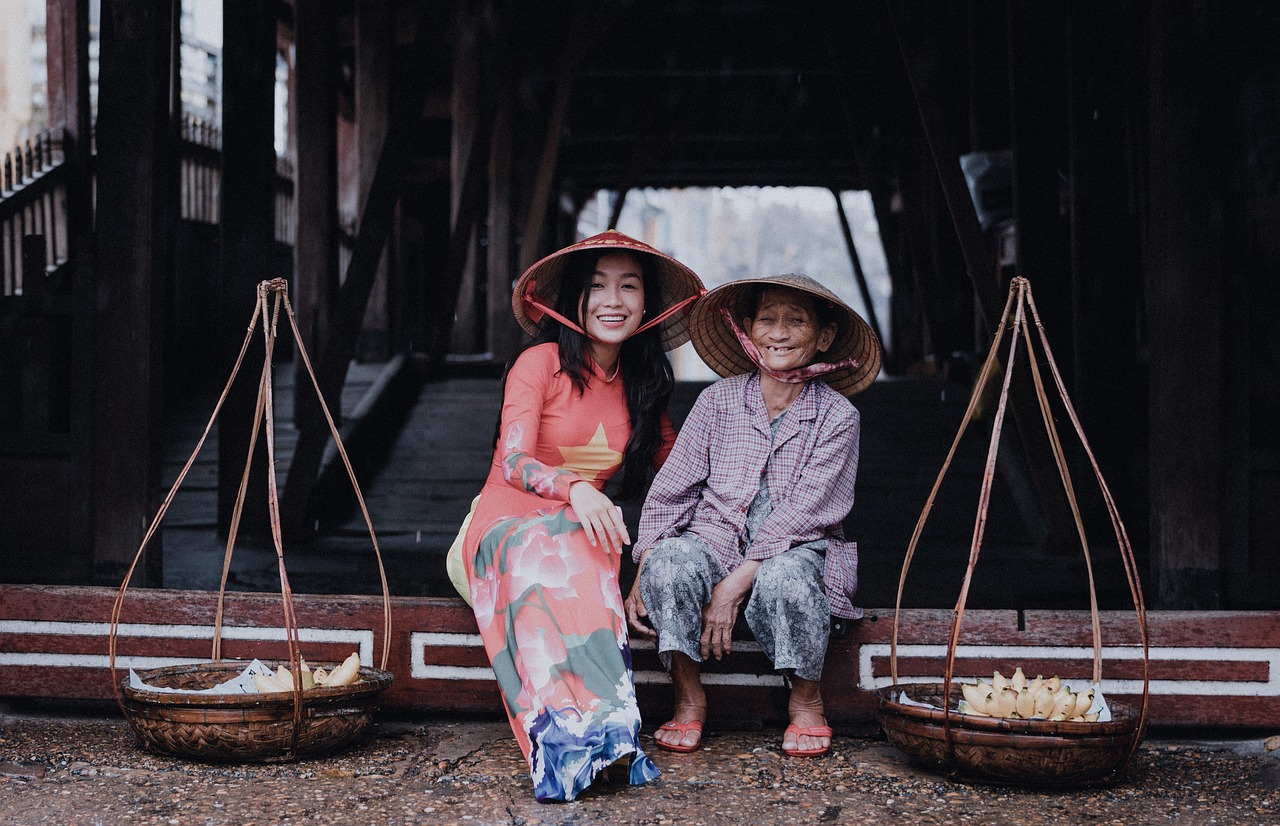 Vietnam is a popular destination for budget travelers seeking an authentic and diverse travel experience. With its rich history, stunning natural landscapes, and delicious cuisine, there's no shortage of things to see and do in Vietnam without breaking the bank. In this comprehensive guide, we will cover everything you need to know about traveling through Vietnam on a budget, including transportation, accommodation, top attractions, and budget-friendly tips.
Budget Transportation in Vietnam
Getting around Vietnam is relatively inexpensive, with various budget-friendly transportation options available:
a. Trains
Trains are a comfortable and scenic way to travel between major cities in Vietnam. While train travel can be slower than buses or flights, it offers a unique experience and a chance to see the Vietnamese countryside. Opt for soft-seat or hard-sleeper tickets for the best balance between comfort and affordability.
b. Buses
Buses are the most common and cost-effective way to travel within Vietnam. Local buses and intercity coaches are widely available and can take you to even the most remote destinations. For long journeys, consider booking a sleeper bus with reclining seats to save on accommodation costs.
c. Motorbikes
Renting a motorbike is an adventurous and affordable way to explore Vietnam at your own pace. However, it is crucial to have experience riding a motorbike and be aware of traffic conditions in Vietnam, which can be chaotic and challenging for inexperienced riders.
d. Flights
Domestic flights in Vietnam can be an affordable option for long distances if booked in advance. Low-cost carriers, such as VietJet Air and Bamboo Airways, often offer promotional fares for popular routes, allowing you to save time and money.
Budget Accommodation in Vietnam
Vietnam offers a range of budget accommodation options, from hostels to guesthouses and budget hotels:
a. Hostels
Hostels are an excellent choice for budget travelers, providing dormitory-style accommodations and a social atmosphere. Many hostels offer free Wi-Fi, breakfast, and common areas to meet other travelers. Prices for a dorm bed can be as low as $5 per night in some locations.
b. Guesthouses and Homestays
Guesthouses and homestays are another affordable option, offering private rooms at reasonable prices. Staying with a local family in a homestay can provide a more authentic and immersive experience, allowing you to learn more about Vietnamese culture and customs.
c. Budget Hotels
Budget hotels can be found throughout Vietnam, offering basic amenities and private rooms at affordable rates. To secure the best deals, consider booking in advance through websites like Booking.com or Agoda.
Exploring Vietnam's Top Attractions on a Budget

Vietnam is home to numerous tourist attractions, from bustling cities to serene countryside landscapes. Here are some must-see destinations for budget travelers:
a. Hanoi
The capital city of Hanoi offers a mix of historic sites, vibrant street life, and delicious street food. Explore the Old Quarter, visit the Ho Chi Minh Mausoleum, and enjoy a traditional water puppet show. Many attractions in Hanoi are free or have a low entrance fee, making it a budget-friendly destination.
b. Ha Long Bay
A UNESCO World Heritage site, Ha Long Bay is famous for its stunning limestone karsts and emerald waters. While overnight cruises can be expensive, budget travelers can opt for day trips or join budget-friendly group tours to experience the beauty of Ha Long Bay.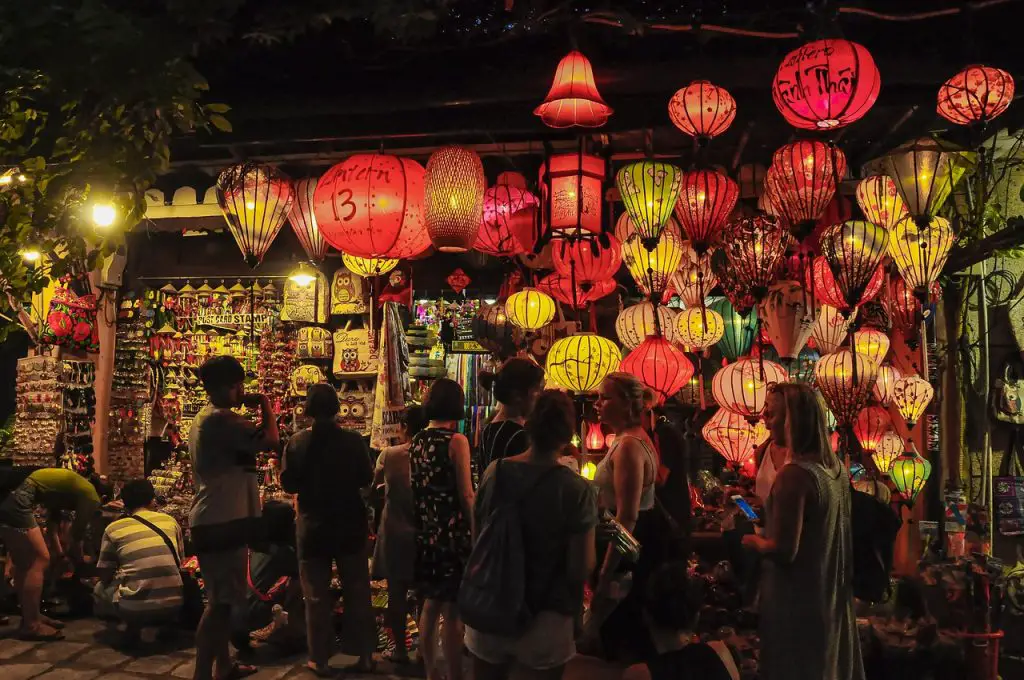 c. Hoi An
Hoi An, a well-preserved ancient town, is known for its charming architecture, colorful lanterns, and tailor shops. Wander through the historic streets, visit the Japanese Covered Bridge, and sample the local cuisine at the bustling central market. Many of Hoi An's attractions can be explored for free or with a small entrance fee. Additionally, consider renting a bicycle to explore the nearby countryside and beaches for an affordable day trip.
d. Hue
The former imperial capital of Hue is steeped in history, with numerous temples, tombs, and palaces to explore. Visit the Imperial City, cruise along the Perfume River, and discover the royal tombs of the Nguyen Emperors. Many of Hue's attractions can be visited on a budget by renting a motorbike or joining a group tour.
e. Ho Chi Minh City
Ho Chi Minh City, formerly known as Saigon, is a bustling metropolis with a mix of colonial architecture and modern skyscrapers. Discover the city's history at the War Remnants Museum, explore the Cu Chi Tunnels, and visit the iconic Notre-Dame Cathedral Basilica of Saigon. Many attractions in Ho Chi Minh City are either free or have a low entrance fee.
f. Mekong Delta
The Mekong Delta, a vast network of rivers, swamps, and islands, offers a glimpse into rural Vietnamese life. Take a boat tour through the narrow waterways, visit floating markets, and sample local specialties like coconut candies and tropical fruits. Budget travelers can join group tours or use public transportation to explore the Mekong Delta.
Budget Travel Tips for Vietnam

To make the most of your Vietnam adventure, keep these budget travel tips in mind:
a. Eat Local
One of the best ways to save money while traveling in Vietnam is by eating local dishes at street food stalls, local markets, and small restaurants. Vietnamese cuisine is delicious, diverse, and very affordable, with many dishes costing less than $1. Don't miss out on trying pho, banh mi, and bun cha.
b. Bargain Responsibly
Bargaining is a common practice in Vietnam, especially at local markets and street vendors. However, it's essential to bargain responsibly and respectfully. Keep in mind that a small difference in price for you can have a significant impact on the livelihood of local vendors.
c. Use Local Currency
While US dollars are widely accepted in Vietnam, using the local currency (Vietnamese Dong) can often result in better exchange rates and lower prices. Make sure to carry a mix of small and large bills, as change can sometimes be difficult to obtain.
d. Learn Basic Vietnamese Phrases
Learning a few basic Vietnamese phrases can go a long way in enhancing your travel experience and helping you navigate the country more easily. Locals appreciate travelers who make an effort to speak their language, and it can lead to better prices and a more authentic experience.
e. Travel During the Low Season
Traveling during the low season (usually from May to September) can result in lower prices for accommodations, tours, and transportation. While the weather can be hotter and rainier during this time, it's still an excellent opportunity to explore Vietnam with fewer tourists.
f. Purchase a Local SIM Card
Having a local SIM card can save you money on communication costs and provide you with mobile data to navigate and research your trip. SIM cards are readily available at the airport, convenience stores, and mobile phone shops.
Conclusion
Vietnam is a fantastic destination for budget travelers seeking an authentic and diverse travel experience. By choosing affordable transportation and accommodation options, exploring Vietnam's top attractions, and adopting budget-friendly travel habits, you can experience the best of Vietnam without breaking the bank. Immerse yourself in the country's rich history, stunning landscapes, and mouthwatering cuisine, and create memories that will last a lifetime.