Wales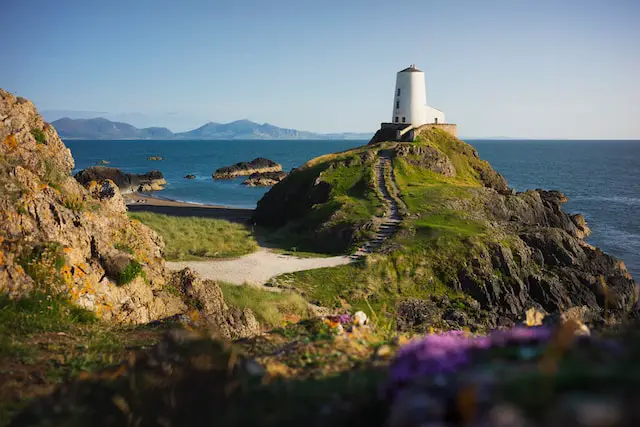 Wales is a country defined by its diverse landscapes, rich history, and vibrant culture. It is one of the four countries that make up the United Kingdom, with England to the east, the Irish Sea to the north and west, and the Bristol Channel to the south. The Welsh name for the country, Cymru, embodies the sense of community and pride that marks the national identity.
With a population of just over 3 million, Wales covers an area of roughly 20,779 square kilometers. It's characterized by its varying geography, including dramatic mountain ranges such as the famous Snowdonia National Park in the north, and the Brecon Beacons in the south, picturesque coastal paths, fertile plains, and river valleys. This makes Wales a haven for outdoor enthusiasts, offering opportunities for hiking, rock climbing, and water sports.
The national emblem of Wales is the red dragon (Y Ddraig Goch), a symbol that reflects the country's Celtic origins and legendary history. It's a common sight on the Welsh flag, an emblem that showcases the deep-seated Welsh sense of nationhood. Another emblematic symbol is the leek, linked to a legend where Welsh soldiers were instructed by Saint David to identify themselves by wearing a leek on their helmets during an ancient battle against the Saxons.
Wales boasts an impressive historical heritage, represented in the multitude of castles and fortresses scattered throughout the country. There are more than 600 castles in Wales, some of the most famous being Caernarfon Castle, Conwy Castle, and Cardiff Castle. Each stone and ruin tells tales of a past filled with wars, conquests, and royal splendor.
Wales is steeped in Celtic culture, which is celebrated through Eisteddfodau, traditional Welsh festivals of music, literature, and performance. The National Eisteddfod is one of the most significant cultural events, hosting competitions in poetry, prose, music, singing, and dance. The language itself, Welsh, is one of the oldest in Europe and continues to be used in daily life, with around a quarter of the population being fluent.
The industrial revolution of the 19th century brought significant change to Wales, transforming it into a global powerhouse for coal mining and steel production. The Rhondda Valley was a major coal-mining region, and Cardiff became one of the busiest ports in the world. The remnants of this industrial era can still be seen today in the former mining towns, museums, and heritage sites.
Welsh society values music greatly, with the country earning the nickname "the land of song". This is reflected in its rich tradition of choral singing, brass bands, and music festivals. The male voice choir is a particularly strong tradition, emanating from the singing culture in the mining communities of the South Wales Valleys. The country also contributes significantly to modern music, with artists such as Tom Jones, Shirley Bassey, and Manic Street Preachers hailing from Wales.
The country also has a robust sporting culture, with rugby being a national passion. Every year, Wales competes in the Six Nations Championship, with games held in Cardiff's Principality Stadium drawing huge crowds. Football and golf are also popular, the latter highlighted when Wales hosted the Ryder Cup in 2010.
Welsh cuisine offers hearty and wholesome dishes, with local ingredients often taking center stage. Welsh lamb and beef are renowned worldwide for their quality. Traditional dishes include cawl (a stew made with meat and seasonal vegetables), Welsh rarebit (a flavorsome cheese toast), and bara brith (a fruit loaf).
Wales is leading the way in certain aspects of sustainability, being home to the town of Machynlleth, the first town in Wales to declare a climate emergency and host to the annual Centre for Alternative Technology's eco-festival. This reflects the nation's growing commitment towards environmental stewardship and sustainable development. The Welsh government has ambitious targets for reducing carbon emissions and has initiated several green energy projects, including wind and tidal energy farms.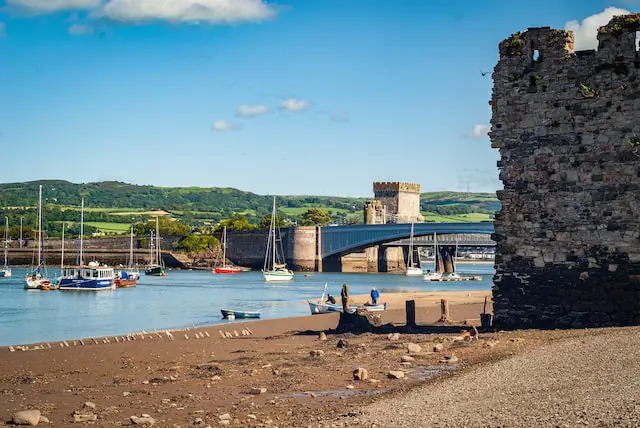 Wales has also embraced the digital revolution, positioning itself as a hub for tech innovation. Several tech start-ups have emerged in cities like Cardiff and Swansea, drawn by the rich talent pool, supportive infrastructure, and government incentives. The thriving digital sector is contributing to the evolution of Wales' economy, proving it's not just a country with a rich past but one with a dynamic and promising future.
In education, Wales offers some excellent institutions. It's home to world-renowned universities such as Cardiff University, Swansea University, and Bangor University. These institutions have contributed immensely to research in various fields, furthering knowledge in areas such as engineering, biosciences, and Celtic studies. The Welsh Baccalaureate qualification is another unique aspect of the education system in Wales, designed to offer a more rounded education for students.
Literature is another field where Wales has made significant contributions. The country has produced a number of well-known writers, including Dylan Thomas, one of the most important Welsh poets of the 20th century. His works continue to inspire and his boathouse and writing shed in Laugharne is a popular tourist destination.
The country is also famed for its mythical legends, many of which are collected in the Mabinogion, a book that includes the earliest native Welsh tales. These legends, filled with heroes, magic, and strange creatures, further enrich the cultural tapestry of Wales.
To summarize, Wales is a nation characterized by its rich cultural heritage, distinct language, beautiful landscapes, and commitment to the future. From the rugged beauty of its national parks and the melodic chords of its music to the resilience of its industrial past and its current strides in technology and sustainability, Wales is a small country that leaves a profound impact. Its national motto, 'Cymru am byth' – Wales forever – encapsulates the enduring pride and love its people hold for their nation. As an embodiment of historical continuity, cultural vibrancy, and future-looking dynamism, Wales is truly unique, offering invaluable insights into the intricate tapestry that is human civilization.