What are the best wine tastings in Portugal?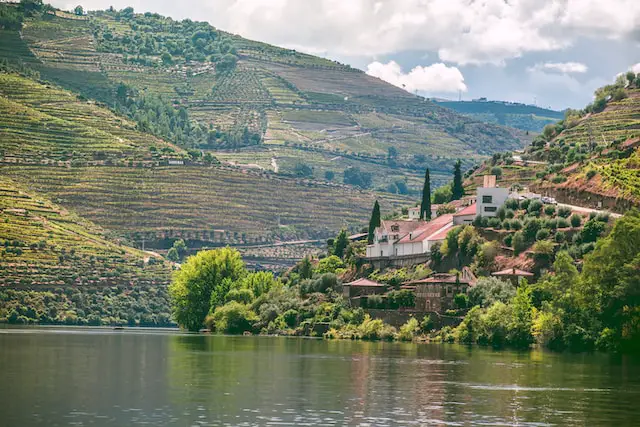 Portugal, with its rich winemaking history, varied landscapes, and exceptional climates, boasts some of the world's best wine tasting experiences.
Whether you are a seasoned wine connoisseur or a novice eager to learn more, Portugal offers a diverse palette of wine tasting adventures that are sure to tantalize your taste buds. Here is a guide to some of the best wine tastings in Portugal.
Douro Valley:
The Douro Valley, a UNESCO World Heritage site, is one of the oldest wine regions in the world, renowned for its Port wines and still reds. Quinta do Noval and Quinta do Crasto are must-visit wineries here. Quinta do Noval offers a grand tour that includes an exploration of their century-old terraced vineyards and wine cellars followed by a tasting of their exceptional ports and Douro wines. Quinta do Crasto, nestled on a prime location overlooking the river, provides tours where you can learn about the winemaking process and sample their finest produce amidst breathtaking views.
Vinho Verde Region:
The Vinho Verde region, named after its unique "green wine," is another gem in Portugal's wine map. Visit Quinta da Aveleda, one of the most famous wine estates in the region, known for its verdant gardens and exquisite Vinho Verde wines. The guided tour culminates in a tasting of their signature wines accompanied by regional cheeses and smoked meats.
Alentejo:
Alentejo, one of Portugal's largest wine regions, is famous for its full-bodied reds and intriguing whites. Herdade do Esporão and Adega Cartuxa are two prestigious wineries in the area. Herdade do Esporão offers a variety of tours, from vineyard walks to winemaking explorations, all ending with tastings of their award-winning wines. At Adega Cartuxa, guests can participate in a wine pairing lunch or dinner, experiencing the harmony between their wines and Alentejan cuisine.
Lisbon Region:
Close to Portugal's capital, you'll find enchanting wineries producing a wide array of wines. Quinta da Bacalhôa, situated in the Setúbal Peninsula, is a popular stop. The estate is a masterpiece of Renaissance architecture and houses a fantastic art collection. The wine tour includes a visit to the palace, art galleries, and the Bacalhôa Vinhos cellars, concluding with a sampling of their acclaimed Moscatel de Setúbal and red wines.
Dão Region:
The Dão region, protected by mountains from harsh coastal winds, yields some of Portugal's best and least-known wines. Quinta da Cabriz and Quinta de Lemos are the highlights of the region. The guided tour at Quinta da Cabriz reveals insights into the production of their Dão wines and offers tastings of their standout vintages. Quinta de Lemos offers a personalized tour that ends with a picnic amidst the vineyards, a unique way to appreciate their wines.
Madeira:
Madeira, though small, boasts an illustrious winemaking history, famous for its Madeira wine. The Blandy's Wine Lodge in Funchal provides an immersive experience, inviting guests to walk through 200-year-old cellars and taste a selection of their finest Madeira wines.
Wine tastings in Portugal are much more than just sipping exquisite wines. They offer an immersive journey through the country's rich cultural history, unique terroir, and distinctive winemaking traditions. Whether it's savoring a glass of Port amidst the undulating vineyards of Douro Valley, tasting the effervescent Vinho Verde under the verdant canopy of Minho, or exploring the depth and complexity of Madeira wines, every experience is bound to leave you captivated.
Bairrada Region:
Bairrada, another noteworthy region, is known for its robust red wines and sparkling wines. Here, Aliança Vinhos de Portugal offers a unique experience where guests can tour their underground galleries filled with ceramics, African artifacts, minerals, fossils, and, of course, wine. The visit culminates with a wine tasting of their best Bairrada selections.
Porto:
No trip to Portugal is complete without a visit to the wine lodges in Vila Nova de Gaia, on the south bank of the Douro River opposite Porto. These lodges, where Port wine is matured, offer a wide range of visits and tastings. Famous houses such as Sandeman, Graham's, and Taylor's provide fascinating tours, walking you through the history of Port wine and their age-old cellars. Tastings typically involve a range of Ports, from ruby and tawny to vintage, each revealing a different facet of this legendary fortified wine.
Colares:
Colares, a small wine region near Sintra, is unique for its sandy soils and old, ungrafted vines that survived the phylloxera plague. At Adega Regional de Colares, the oldest cooperative cellar in Portugal, visitors can taste the region's distinctive, high-acidity red wines made from the Ramisco grape and the minerally white wines from Malvasia.
Algarve:
Though the Algarve is more famous for its beaches and golf courses, it's also home to a burgeoning wine scene. Quinta dos Vales is one of the top wine estates in the region, offering wine tasting tours paired with a sculpture park visit. Their standout wines include Syrah, Aragonez, and the local Negra Mole.
Each of these wine tasting experiences provides not just an opportunity to sample fantastic wines, but also to explore the landscapes, learn about the unique wine production methods, and soak in the local culture of each region. So whether you are a seasoned oenophile or a wine lover looking to expand your palate, the wine routes of Portugal promise a flavorful, enriching journey through one of the world's most revered wine countries.