What does the TripIt app do?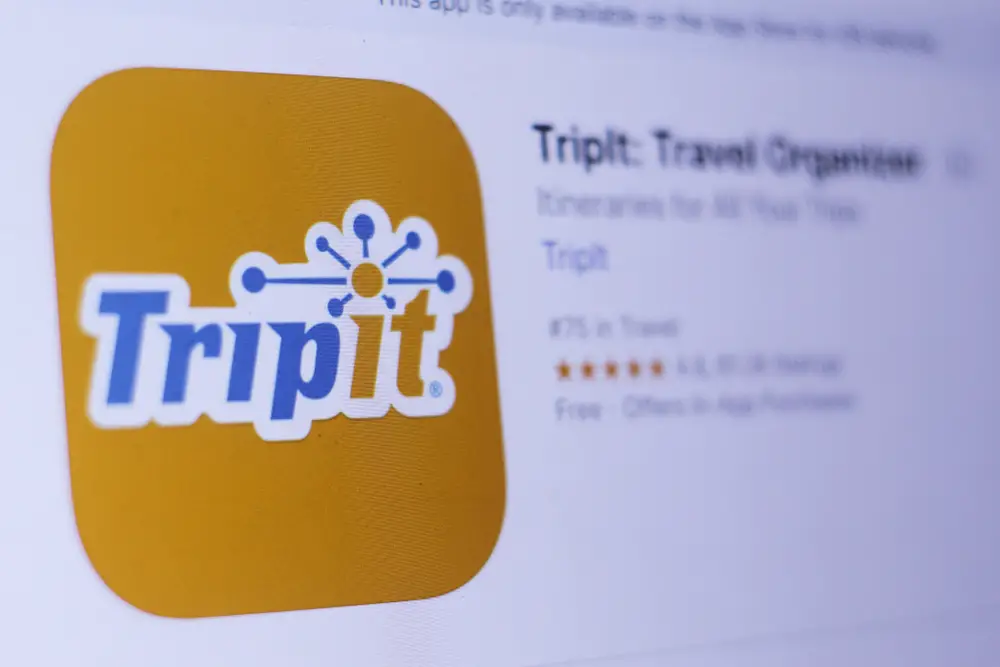 TripIt is a cutting-edge mobile application that has transformed the way travelers organize and manage their travel plans. This app, established in 2006, has since grown to be a trusted companion for millions of travelers worldwide, thanks to its comprehensive suite of features that simplify every step of travel planning and management.
Essentially, TripIt consolidates all the travel plans of a user in one place, thereby eliminating the need for toggling between different apps, websites, emails, and printed documents to keep track of trip-related details. It has a user-friendly interface and provides an effective, real-time solution to some of the most common problems faced by travelers, including flight changes, accommodation bookings, and navigating unfamiliar destinations.
One of the most noteworthy features of TripIt is the automatic itinerary creation capability. It begins with a simple step of forwarding your travel-related confirmation emails to a specific email address, i.e., plans@tripit.com. These emails could be related to your flight bookings, hotel reservations, car rental services, event bookings, or restaurant reservations. Upon receipt of these emails, TripIt immediately gets to work, organizing all the information into a comprehensive itinerary. What's impressive is that it does this irrespective of where the reservations were made.
The result is a master itinerary with all your plans in one place. It includes dates, times, locations, confirmation numbers, contact information, and other essential details. In addition, it is neatly categorized, making it incredibly easy to read and understand. Moreover, the itinerary is accessible on any device, even when offline, ensuring that users can access their travel plans anytime, anywhere.
TripIt also offers real-time alerts that keep travelers abreast of any changes or developments related to their journey. These can include flight delays, gate changes, or cancellations. These alerts can save users the hassle of unexpected surprises and provide them ample time to adjust their plans accordingly.
The app doesn't stop at organizing plans; it's equally adept at helping users navigate their destinations. With the TripIt app, users have access to interactive maps that pinpoint all the destinations on their itinerary. This feature is particularly helpful for those visiting a place for the first time. Moreover, these maps work in conjunction with the app's driving directions feature, ensuring that users never lose their way.
Besides these core features, TripIt offers a Pro version that boasts a range of additional services designed to make travel even more hassle-free. For instance, TripIt Pro tracks your reward points from various travel platforms, helping you make the most of your memberships. It also provides alternate flight options if your flight gets canceled or significantly delayed. This feature can be a lifesaver in unforeseen circumstances, as it not only identifies alternative flights but also provides instructions on how to access them.
TripIt Pro's Seat Tracker is another valuable tool. It allows users to select their preferred seat type, and when one becomes available, the app notifies the user, enabling them to switch to a better seat.
Additionally, TripIt Pro comes with a feature known as VIP Travel Benefits. This provides special privileges like four months of free CLEAR trial, followed by a discounted rate, which expedite security procedures at airports. There's also LoungeBuddy access, which provides a one-time $25 credit towards airport lounge access, enhancing the overall travel experience.
Another worth mentioning feature is the "Go Now" feature available in the Pro version. This feature lets users know when it's the ideal time to leave for the airport, considering the current traffic conditions.
An added social aspect of TripIt is the ability to share your plans with others. Whether it's family members who want to keep track of your journey or colleagues coordinating business travel, this feature ensures everyone stays informed.
Furthermore, TripIt prioritizes user privacy and security. The app provides users the control to decide what information they wish to share and with whom. For instance, users can choose to share their entire trip, just a part of it, or none at all. It's important to note that TripIt adheres to rigorous privacy policies and employs advanced data encryption techniques to safeguard users' personal and travel information.
A crucial aspect of TripIt's privacy and security mechanisms is its robust password protection protocol. It demands a strong, unique password during account creation to ensure unauthorized access is averted. Moreover, it offers two-factor authentication (2FA), a security process wherein users provide two different authentication factors to verify themselves. This further fortifies the user's account, making it incredibly difficult for potential intruders to gain access.
TripIt also ensures that your travel information remains accessible only by you, unless explicitly shared. The data you forward to TripIt for itinerary generation is solely used for that purpose and is not shared with third parties.
The fact that TripIt belongs to SAP Concur, a globally recognized brand in the field of travel, expense, and invoice management solutions, adds an extra layer of assurance about its security standards. With SAP Concur's backing, users can rest easy knowing they're dealing with a reputable organization committed to protecting their data.
In conclusion, TripIt is an all-in-one travel organizing app designed to streamline the travel experience. Its primary function is to simplify the planning and execution of trips by consolidating all travel-related information into a single, easily accessible platform. The application excels in creating intuitive itineraries, providing real-time updates, and helping navigate unfamiliar destinations.
The Pro version of TripIt enhances the travel experience by offering value-added features such as reward points tracking, alternate flight solutions, seat tracking, VIP benefits, and timely departure prompts. Additionally, it prioritizes user privacy and security by employing stringent data protection measures, thereby making it a reliable and efficient travel management tool for travelers around the globe. As the world of travel continues to evolve and the need for seamless trip planning grows, apps like TripIt are proving to be invaluable assets for the modern-day traveler.