What is the best month to go to Portugal?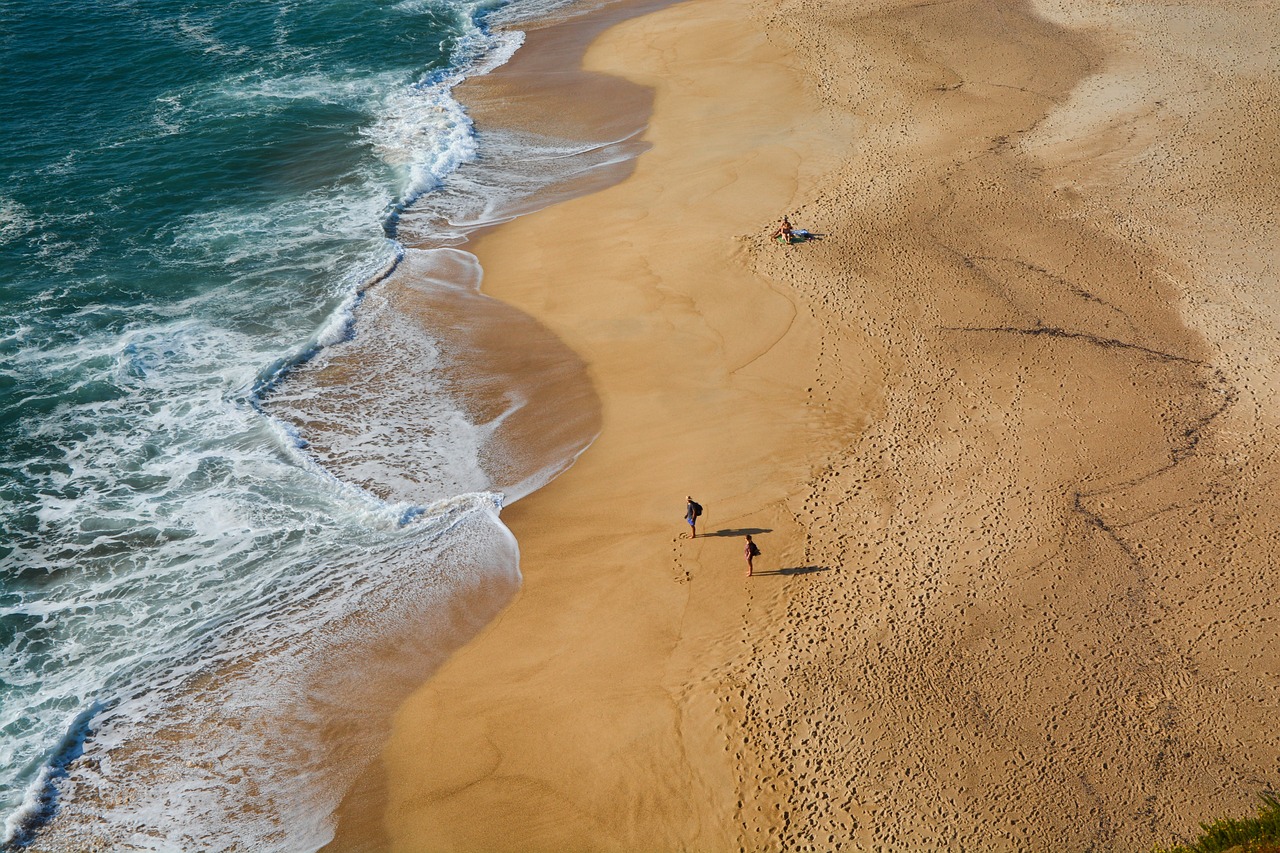 Portugal, a beautiful country situated on the Iberian Peninsula, offers a captivating blend of rich history, stunning landscapes, and vibrant culture.
With its temperate climate, welcoming people, and diverse attractions, Portugal has become an increasingly popular travel destination. Choosing the best time to visit depends on your preferences and interests, as each month offers unique experiences and opportunities. In this comprehensive 2,000-word guide, we will explore Portugal's climate, events, and activities throughout the year, helping you decide on the best month for your visit.
Part 1: Understanding Portugal's Climate
Portugal enjoys a Mediterranean climate, characterized by mild, wet winters and warm, dry summers. However, the country's diverse geography results in regional variations in temperature and precipitation.
1.1 Coastal Regions (Lisbon, Porto, and the Algarve)
The coastal regions of Portugal, including Lisbon, Porto, and the Algarve, typically experience milder temperatures and more significant temperature fluctuations between seasons. Summers are warm and sunny, with temperatures ranging from 75°F to 85°F (24°C to 29°C). Winters are cooler and wetter, with temperatures averaging between 50°F and 60°F (10°C to 15°C).
1.2 Inland Regions (Douro Valley, Alentejo, and Central Portugal)
Inland regions such as the Douro Valley, Alentejo, and Central Portugal experience more significant temperature variations, with hotter summers and colder winters. Summer temperatures can soar above 95°F (35°C), while winter temperatures can dip below freezing in some areas, particularly in the mountainous regions.
Part 2: Portugal Month by Month
2.1 January
January is one of the coldest months in Portugal, with average temperatures ranging from 50°F to 55°F (10°C to 13°C) in coastal areas and cooler temperatures in the interior. Despite the cooler weather, January can be an excellent time for budget travelers to take advantage of lower accommodation prices and fewer crowds. Additionally, the Lisbon Fashion Week, held in late January, attracts fashion enthusiasts from around the world.
2.2 February
February is still considered the low season in Portugal, with cooler temperatures and occasional rain. However, the weather begins to improve, and there are several events and festivals worth attending, such as the Almond Blossom Festival in the Douro Valley and the annual Carnival celebrations held across the country, most notably in Lisbon, Nazaré, and the Algarve.
2.3 March
As spring arrives in March, temperatures rise, and the countryside comes alive with blossoming flowers and green landscapes. This month is an excellent time to explore Portugal's national parks and nature reserves, such as Peneda-Gerês National Park or the Ria Formosa Natural Park in the Algarve. March also hosts the popular Lisbon Fish and Flavours Festival, showcasing the country's rich seafood traditions.
2.4 April
April brings warmer weather and longer days, making it a great time to visit Portugal's cities and cultural attractions. In Lisbon, the IndieLisboa International Independent Film Festival draws cinephiles from around the globe. The annual Festa das Tochas Floridas in São Brás de Alportel, held on Easter Sunday, is a colorful and unique celebration featuring a procession of flower-covered torches.
2.5 May
May is an ideal month to visit Portugal, as temperatures continue to rise and the countryside is in full bloom. This is an excellent time for outdoor activities such as hiking, cycling, and birdwatching. Key events in May include the Douro Valley Wine Festival, which celebrates the region's famous Port wine, and the Festa da Flor (Flower Festival) in Madeira, featuring vibrant floral displays, parades, and traditional music and dance performances.
2.6 June
June offers warm and sunny weather, making it an excellent time to enjoy Portugal's pristine beaches and coastal towns. In Lisbon, the annual Festas de Lisboa, a month-long celebration of the city's patron saint, Santo António, brings lively street parties, parades, and cultural events. Porto hosts the colorful Festa de São João, one of Portugal's biggest and most iconic festivals, featuring street parties, fireworks, and the unique tradition of hitting people on the head with soft, squeaky hammers.
2.7 July
July is one of the hottest and busiest months in Portugal, with average temperatures reaching 85°F (29°C) along the coast and even higher in the interior. Beaches, particularly in the Algarve, become crowded, and accommodation prices peak. However, numerous music festivals, such as NOS Alive in Lisbon and Super Bock Super Rock in Porto, attract visitors from around the world.
2.8 August
August is the peak tourist season in Portugal, with hot, sunny weather and bustling beach resorts. While crowds can be overwhelming in some areas, the lively atmosphere and numerous festivals make it an exciting time to visit. The internationally renowned Boom Festival, a biennial event held in Idanha-a-Nova, offers a unique blend of music, art, and spirituality.
2.9 September
As the summer crowds begin to dissipate, September is an excellent month to explore Portugal's cities and countryside. The grape harvest season in the Douro Valley offers a unique opportunity to participate in the centuries-old tradition of grape stomping. The annual Lisbon Architecture Triennale, held in September, showcases innovative and cutting-edge architectural designs and concepts.
2.10 October
October sees the arrival of autumn in Portugal, with mild temperatures and fewer tourists. This is an ideal time to explore the country's historical sites, museums, and cultural attractions without the crowds. In the Algarve, the annual Marafada Festival celebrates the region's fishing and maritime heritage with music, food, and cultural events.
2.11 November
November is considered the low season in Portugal, with cooler temperatures and increased rainfall. However, this can be an excellent time for budget travelers to take advantage of lower accommodation prices and fewer crowds. The annual Lisbon & Sintra Film Festival attracts cinema enthusiasts and industry professionals with screenings, workshops, and panel discussions.
2.12 December
December in Portugal is characterized by cooler temperatures and festive holiday decorations. In Lisbon, the annual Vila Natal (Christmas Village) in Óbidos transforms the medieval town into a winter wonderland, complete with ice-skating, Christmas markets, and holiday-themed performances. New Year's Eve celebrations, particularly in Lisbon, Porto, and the Algarve, feature spectacular firework displays and lively street parties.
Conclusion
The best month to visit Portugal depends on your travel preferences, interests, and priorities. For those seeking warm weather and vibrant festivals, the summer months of June, July, and August are ideal. However, if you prefer milder temperatures, fewer crowds, and lower prices, the shoulder seasons of April-May and September-October offer a more relaxed and affordable travel experience. Regardless of when you choose to visit, Portugal's rich culture, stunning landscapes, and diverse attractions promise a memorable and rewarding journey.