What is the best month to visit Seattle?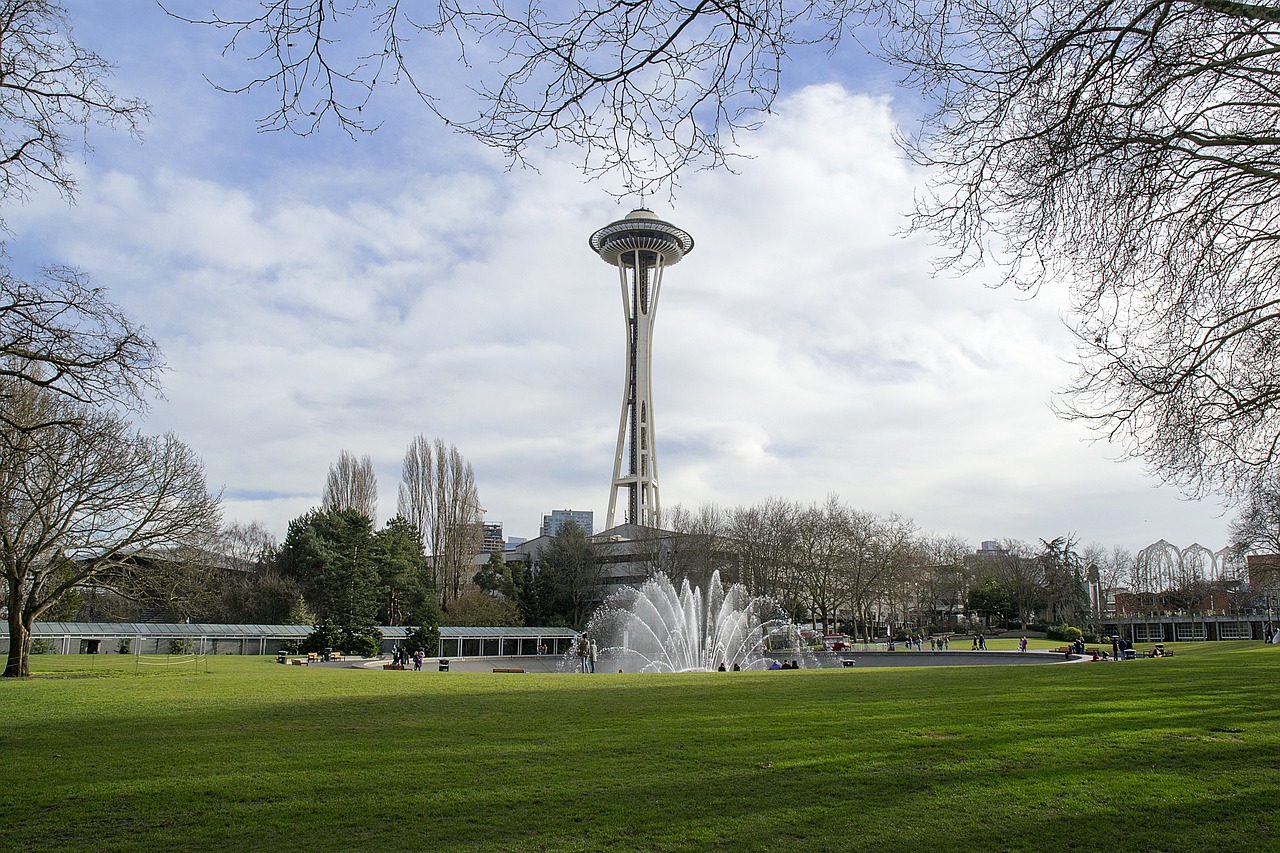 Choosing the best month to visit Seattle, a city known for its natural beauty, vibrant culture, and iconic landmarks, depends largely on what you're hoping to experience. Seattle offers unique attractions in every season, so the "best" time to visit might vary based on your preferences.
Understanding Seattle's Climate
Seattle's climate is classified as oceanic or temperate marine, with cool, wet winters and mild, relatively dry summers. The city is famously rainy, but most precipitation falls as light drizzle or mist. Contrary to the popular belief that it's always raining in Seattle, the city receives less annual rainfall than many East Coast cities.
Visiting Seattle in Spring (March-May)
Spring is a beautiful time to visit Seattle. The city begins to shake off its winter chill, and the landscape bursts into color with blooming flowers. The average high temperatures range from 50°F (10°C) in March to 64°F (18°C) in May.
The city's parks and gardens are particularly beautiful in spring. The Washington Park Arboretum, for example, features a spectacular collection of blooming azaleas, rhododendrons, and cherry trees. The Skagit Valley Tulip Festival, held every April, is another highlight.
Spring also sees fewer tourists than summer, making it a good time to visit popular attractions without the crowds. However, it's worth noting that spring weather can be unpredictable, with a mix of sunny, rainy, and overcast days.
Visiting Seattle in Summer (June-August)
Summer is generally considered the best time to visit Seattle. The weather is typically warm and dry, with average high temperatures ranging from 68°F (20°C) in June to 76°F (24°C) in July and August. These months see the least amount of rainfall and the most hours of daylight — up to 16 hours per day.
This is the perfect time for outdoor activities like hiking, biking, kayaking, or sailing. Summer is also when Seattle hosts many of its major events, like the Seattle International Film Festival, Pride Parade, and Seafair Summer Fourth.
However, summer is also the peak tourist season, so popular attractions can be crowded, and prices for flights and accommodations can be higher.
Visiting Seattle in Fall (September-November)
Fall in Seattle is marked by cooling temperatures and increasing rainfall. However, September often remains relatively warm and dry, with average high temperatures around 70°F (21°C). By November, highs drop to around 50°F (10°C).
Fall is a fantastic time to enjoy Seattle's autumn foliage, particularly in places like the Japanese Garden at the Washington Park Arboretum. It's also a great time for apple and pumpkin picking in the city's surrounding farmland.
The fall season hosts several popular events, including Bumbershoot, one of the largest urban arts festivals in North America, and the Earshot Jazz Festival.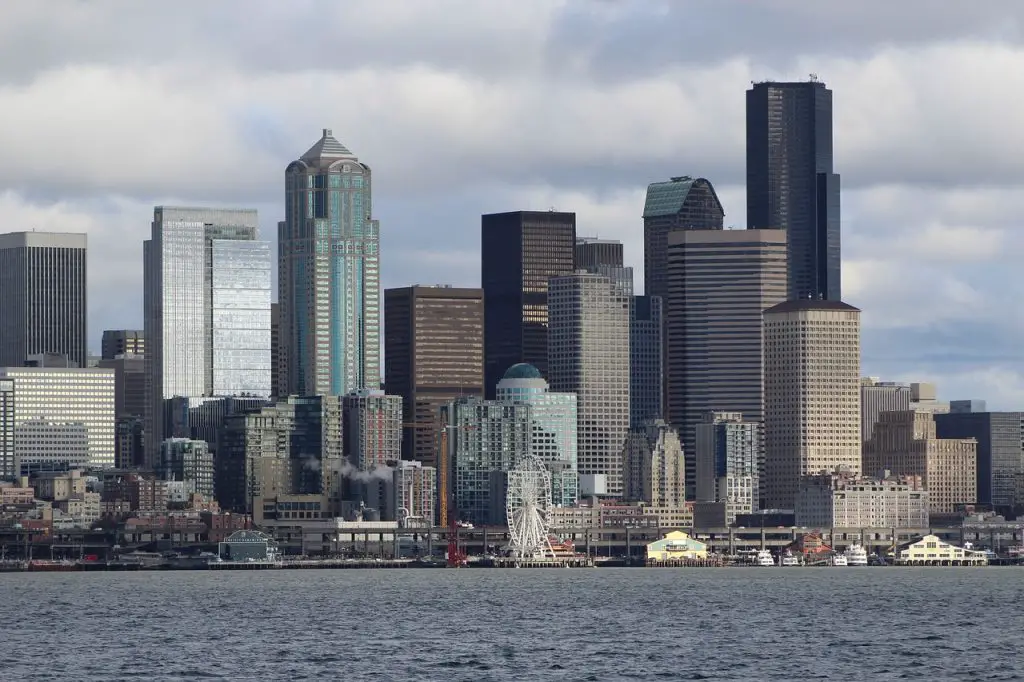 Visiting Seattle in Winter (December-February)
Winter in Seattle is characterized by cool temperatures and frequent rain. Snow is relatively rare in the city itself but is common in the nearby mountains, making this a good time for winter sports enthusiasts.
The holiday season in Seattle is festive, with events like the Winterfest at Seattle Center, featuring ice skating, live performances, and festive lights. The average high temperatures range from 45°F (7°C) in December to 50°F (10°C) in February.
Overall, the best month to visit Seattle largely depends on what you want to do. If you prefer warm, sunny weather and don't mind crowds, visit in the summer months of June, July, or August. For a quieter trip with mild weather and the chance to see beautiful spring blooms, consider March, April, or May. If you enjoy autumn foliage and cultural events, September to November could be ideal. Finally, if you're a winter sports enthusiast or enjoy festive holiday activities, December to February would be your best bet.
No matter when you decide to visit, Seattle offers a rich array of experiences to explore. From the panoramic views atop the Space Needle, the vibrant art scene, the bustling Pike Place Market, to the serene nature trails around Mount Rainier National Park, there's something for everyone in Seattle.
However, the city's weather can be unpredictable, so it's a good idea to pack layers and a raincoat no matter what time of year you visit. Remember, as the locals say, there's no such thing as bad weather, only bad clothing choices.
In the end, the best time to visit Seattle is whenever you can. Each season brings its unique charm and set of activities, making every visit to the Emerald City a unique and memorable experience. Whether you're a foodie, an outdoor enthusiast, a music lover, or a tech geek, Seattle has something for you every month of the year.
Seattle is a city that has mastered the art of balancing urban sophistication with natural beauty. Its stunning skyline, surrounded by lush forests and expansive waterways, is a testament to its harmonious blend of culture and nature. Regardless of when you visit, you're bound to fall in love with this Pacific Northwest gem. So go ahead and plan your trip, because Seattle is waiting to welcome you with open arms, rain or shine.