What is the main street in Nashville for music?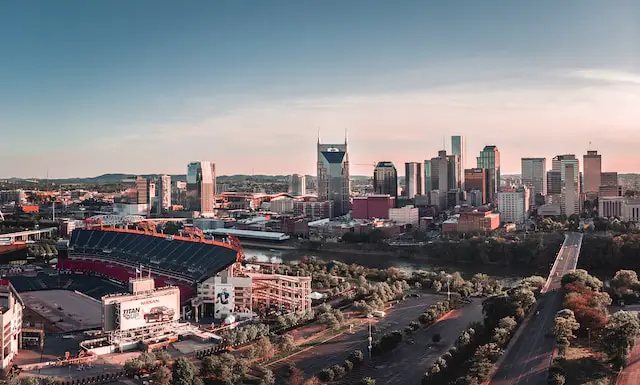 When discussing the main street in Nashville for music, there's one name that stands head and shoulders above the rest: Broadway. This vibrant street, also known as Lower Broadway or simply "Broadway," is undeniably the heart of Nashville's music scene, pulsing with life, history, and most importantly, a lot of country music.
The Pulse of Music City
Broadway's significance as the epicenter of Nashville's music scene dates back to the late 19th and early 20th centuries when the area saw a boom in the production of printed music and the presence of several vaudeville theaters. Over time, it has evolved into a vibrant hotspot for live music and entertainment, teeming with neon lights, bustling crowds, and the sound of music pouring from honky-tonks and clubs.
Honky-Tonks and Live Music
The heartbeat of Broadway is its honky-tonks – lively bars with live country music, usually performed by local musicians hoping to make their mark in the industry. These venues often have no cover charge, relying instead on tip jars for the performers, allowing everyone to enjoy the live music that Nashville is famous for. Some of the most famous honky-tonks on Broadway include Tootsie's Orchid Lounge, Robert's Western World, and The Stage on Broadway. Each has its own unique vibe and history but all share a love for live music.
Historic Landmarks
Broadway is also home to some of Nashville's most iconic landmarks. At the top of the street is the legendary Ryman Auditorium, also known as the "Mother Church of Country Music." From 1943 to 1974, the Ryman served as the home to the Grand Ole Opry, the weekly concert series that has been a staple of the country music industry for almost a century. Just steps away from the Ryman is the Johnny Cash Museum, a must-visit for fans of the Man in Black.
On the other end of Broadway, past the honky-tonks and souvenir shops, you'll find the Country Music Hall of Fame and Museum. This massive building houses an enormous collection of country music memorabilia and is one of the world's largest museums dedicated to the preservation of American vernacular music.
Culinary Delights
But Broadway is not just about music. The street and its adjoining avenues are also dotted with an array of eateries that offer everything from traditional Southern cooking to modern culinary creations. Nashville's famous hot chicken, barbecue joints, and upscale dining establishments can all be found here, ensuring that Broadway visitors are never short on dining options.
Shopping and Souvenirs
Broadway also caters to shoppers, with numerous stores selling everything from cowboy boots and hats to vintage records and Nashville souvenirs.
Hatch Show Print, one of the oldest letterpress print shops in America, is located on Broadway and is a great place to pick up a unique piece of Nashville history.
In short, Broadway is the main street in Nashville for music. It is where the past, present, and future of the city's vibrant music scene converge. It's a place where you can immerse yourself in the rich history of country music, experience live performances in iconic venues, enjoy delicious food, and even shop for unique souvenirs. Whether you're a country music fan or just a curious traveler, a visit to Broadway is a must when you're in Music City. It truly embodies the spirit, energy, and charm that make Nashville a unique and exciting destination.