What time of year is best to visit Algarve?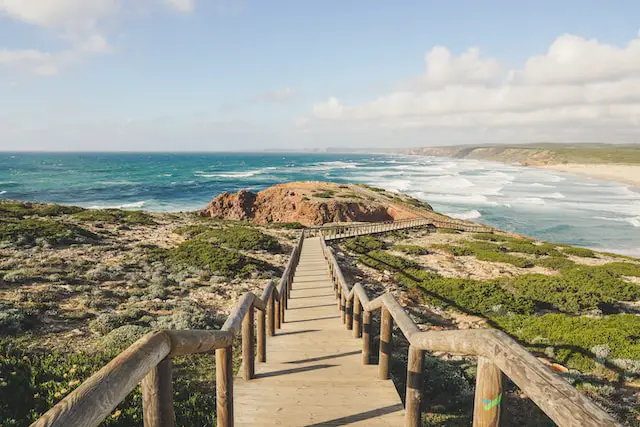 The Algarve, Portugal's southernmost region, is known for its picturesque landscapes, golden beaches, crystal-clear waters, and rich cultural heritage.
The region is a hot spot for tourism, attracting visitors from all around the world. However, the best time to visit the Algarve can vary depending on your specific interests and what you're hoping to experience during your trip.
In general, the Algarve boasts a Mediterranean climate characterized by long, hot summers and mild, short winters. This makes it a year-round destination. However, depending on whether your interests lie in lounging on sun-soaked beaches, exploring historical sites, hiking scenic trails, or experiencing local festivals, certain times of the year may be more suitable.
For those seeking a classic beach holiday complete with sunbathing, swimming, and watersports, the summer months of June to August are ideal. The weather during this period is typically hot and sunny, with temperatures often rising above 30°C (86°F). The sea temperatures are also pleasant for swimming, usually hovering around 21-23°C (70-73°F). However, keep in mind that the Algarve's popularity means that the region's famous beaches, such as Praia da Marinha and Praia da Falésia, can become quite crowded during the peak summer season.
Those looking to avoid the busiest period may prefer visiting during the shoulder seasons of spring (April to June) and autumn (September to November). During these months, the weather in the Algarve remains relatively warm, with temperatures typically ranging between 20°C and 25°C (68°F and 77°F). This is a great time to explore the region's scenic beauty without the summer crowds. The sea temperatures are still relatively comfortable, allowing for enjoyable swimming and beach time.
The shoulder seasons also offer excellent opportunities for outdoor activities such as hiking and bird watching. The Ria Formosa Natural Park, for example, is a haven for bird watchers, especially in the migratory seasons in spring and autumn. For golfers, the Algarve is a paradise, boasting more than 30 courses. The milder spring and autumn weather provides perfect conditions to enjoy a round of golf.
Spring, particularly, is a magical time in the Algarve as the region bursts into color with blooming almond trees and wildflowers. This is an excellent time for photography, nature walks, and rural tourism. During this season, you can also experience the fascinating tradition of Festa das Tochas Floridas, the flower torch festival in São Brás de Alportel, held on Easter Sunday.
The Algarve in autumn continues to be warm well into October and November, and the changing colors of the landscapes make it a beautiful time to visit. The region celebrates several events during this season, including the Feira de Santa Iria, a traditional fair in Faro featuring music, food, and local handicrafts.
For travelers interested in experiencing the Algarve's rich cultural heritage, winter (December to February) offers its unique charm. Although the region sees more rainfall during these months and the temperatures drop to between 10°C and 17°C (50°F and 63°F), the weather is still considerably milder than in many other European destinations. This period is quieter and less touristy, allowing for a more relaxed exploration of the region's historic sites, such as the Castle of Silves, the Old Town of Faro, and the historic maritime town of Lagos.
Christmas and New Year's Eve are also joyously celebrated in the Algarve. Festive decorations, concerts, and traditional Portuguese holiday foods make this a special time to visit. Additionally, the region's famed orange groves are laden with fruit in winter, providing a vivid contrast to the lush green landscapes and clear blue skies, making it a unique time for photographers and nature lovers alike.
For those seeking tranquility, winter also provides the opportunity to enjoy the Algarve's stunning natural beauty in relative solitude. The region's scenic hiking trails, such as the Seven Hanging Valleys Trail and the Via Algarviana, are much quieter, making winter a fantastic time for nature walks. Moreover, bird watchers will enjoy the influx of different bird species migrating from Northern Europe to the wetlands of the Algarve.
February holds a special appeal as the region celebrates Carnaval. Although this pre-Lent festival is celebrated throughout Portugal, Loulé, one of the oldest cities in the Algarve, hosts one of the most flamboyant and popular Carnaval parades in the country. It's a fantastic event, filled with colorful floats, lively music, and participants in vibrant costumes, reflecting the Algarve's rich cultural heritage and community spirit.
Another significant aspect to consider while planning a visit to the Algarve is the region's culinary calendar. Each season brings with it a variety of local produce and associated food festivals. The summer is all about fresh seafood, including sardines, a staple of Portuguese cuisine. Autumn is the time for sweet potatoes, figs, and almonds, while winter highlights include oranges and other citrus fruits. For food lovers, these seasonal foods and related festivals offer a delicious way to explore the local culture.
For instance, the Festival do Marisco (Seafood Festival) in August in Olhão is a must-visit for seafood lovers. Similarly, Portimão's Sardine Festival, also in August, is a culinary delight. The autumn months bring with them the Festival da Batata-Doce de Aljezur (Sweet Potato Festival) in Aljezur and the Feira de Santa Iria in Faro, both offering delicious local cuisine and crafts.
In conclusion, the best time to visit the Algarve depends largely on your personal preferences and the kind of activities you enjoy. Each season offers its own unique charm and a range of activities. Whether it's the vibrant buzz of summer with its beach life and water activities, the colorful serenity of spring and autumn with their outdoor pursuits and local festivals, or the tranquil, mild winter offering a peaceful cultural exploration, the Algarve is truly a year-round destination.
No matter when you choose to visit, the region's beautiful landscapes, rich history, delicious food, and welcoming locals make for an unforgettable Portuguese experience. As the local saying goes, "Quem tem boca vai ao Algarve" or "Whoever has a mouth goes to the Algarve," reflecting the region's reputation as a place of good living, eating, and natural beauty. So, choose the season that suits you best, and head for a memorable time in the Algarve.