Where is the Best Place to Go for New Year's?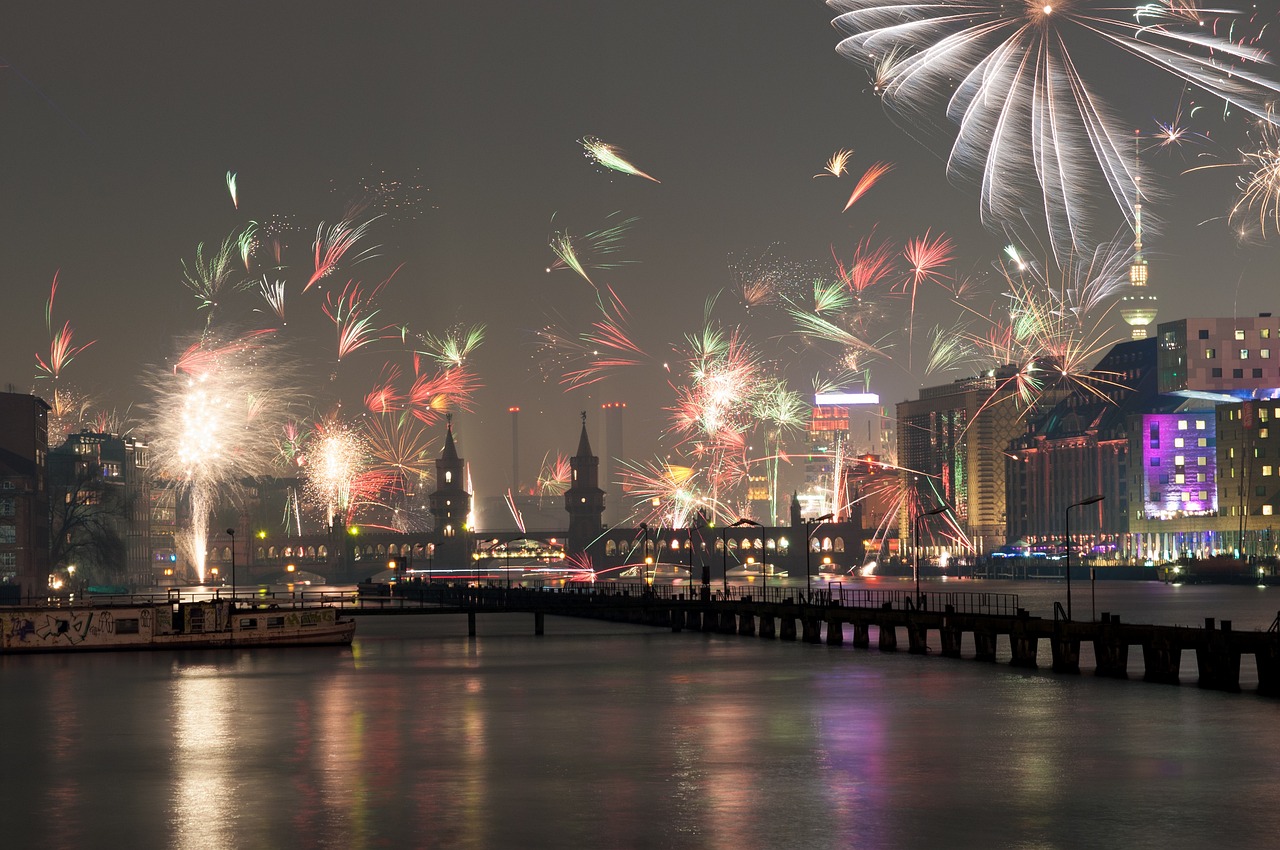 New Year's Eve is a celebration that transcends cultures, time zones, and boundaries. It's that one night of the year when the world joins hands in hopeful anticipation of a brighter future. While each corner of the globe offers its unique traditions and celebrations, there are some destinations that stand out and beckon with their exceptional festivities. But where, truly, is the best place to usher in the New Year? Let's dive in.
Times Square, New York City, USA:
No list of New Year's destinations can start without mentioning the iconic Times Square. Over a million people gather annually to watch the famous ball drop. The electric atmosphere, star-studded musical performances, and the countdown create a collective euphoria that's unmatched. However, be prepared for the crowds and the cold. If you want to be in the heart of the action, this is your destination.
Sydney Harbour, Sydney, Australia:
Offering one of the world's first major New Year's Eve celebrations (thanks to its time zone), Sydney sets the standard high. The fireworks display over the iconic Sydney Opera House and Harbour Bridge is truly spectacular. With the warm summer weather, you can enjoy outdoor parties, cruises, and picnics.
Copacabana Beach, Rio de Janeiro, Brazil:
The Brazilians know how to party, and New Year's Eve is no exception. Locals dress in white to bring good luck for the coming year and offer gifts to Yemanjá, the goddess of the seas. The beach transforms into a lively scene of music, dance, and fireworks.
Edinburgh, Scotland:
Edinburgh's Hogmanay is a three-day New Year's celebration packed with parades, concerts, and an epic street party. The highlight is the torchlight procession through the city's historic streets, culminating in a spectacular fireworks display over Edinburgh Castle.
Tokyo, Japan:
While Tokyo might be known for its technological advancements and bustling metropolis feel, its New Year celebrations, or "Oshogatsu," are deeply rooted in tradition. Temples and shrines are frequented by families, bells are rung 108 times, and delicious traditional foods are consumed. The mix of old and new creates an unforgettable experience.
Dubai, United Arab Emirates:
Dubai, always in pursuit of the grand and the best, doesn't hold back on New Year's celebrations. Whether it's the jaw-dropping fireworks at Burj Khalifa or luxurious parties in its seven-star hotels, Dubai ensures a memorable start to your year.
Champs-Élysées, Paris, France:
Paris, the City of Love, wraps itself in a mantle of lights and romance on New Year's Eve. The Champs-Élysées becomes a pedestrian paradise leading up to the Arc de Triomphe. The Eiffel Tower, too, puts on a magical light show. Toasting with champagne under the sparkling Parisian sky is an experience to cherish.
Cape Town, South Africa:
Not only does Cape Town offer summer warmth during New Year's, but it also provides a backdrop of Table Mountain for its stunning fireworks. The Victoria & Alfred Waterfront is bustling with activities, and as a bonus, you can attend the Cape Town Minstrel Carnival that takes place on New Year's Day.
Berlin, Germany:
'Party Mile' in Berlin is aptly named. Stretching from Brandenburg Gate to Victory Column, it gets filled with music stages, food stalls, and party tents. Berliners know how to celebrate, and their welcoming spirit ensures everyone has a good time.
Las Vegas, Nevada, USA:
Sin City embraces New Year's Eve with its typical flair. The Strip becomes pedestrian-only and fills with revelers. Every casino and hotel vies for attention with fireworks and entertainment. With numerous shows, concerts, and parties, Vegas promises a New Year's you won't forget.
So, Where is the Best Place?
The best place to go for New Year's ultimately depends on what you're seeking. If you want grand spectacles, cities like New York, Sydney, or Dubai are unparalleled. For cultural experiences, Tokyo or Edinburgh offer deep-rooted traditions. For those looking for warmth and beach parties, Rio and Cape Town beckon.
What remains consistent across all these destinations is the spirit of hope, the joy of celebration, and the collective dream of a better tomorrow. Wherever you choose to go, the essence of New Year's remains the same: to bid farewell to the past and embrace the future with open arms.
Bangkok, Thailand:
Bangkok's vibrant spirit shines even brighter during New Year's. The Chao Phraya River reflects the breathtaking fireworks, while the streets buzz with excitement. Local temples offer spiritual experiences, and nightclubs host some of the most electrifying parties in the region. As a bonus, there's the allure of sumptuous Thai cuisine to tantalize your taste buds.
Reykjavik, Iceland:
Imagine greeting the New Year with nature's own light show, the Northern Lights. In Reykjavik, this dream can become a reality. While the city offers its own man-made fireworks, the real magic lies in the possibility of witnessing the auroras dancing in the sky. Coupled with geothermal pools and a unique Nordic celebration, Iceland offers an unforgettable New Year's experience.
Goa, India:
India's beach paradise turns into a massive party hub during New Year's. Beach shacks, clubs, and resorts all host parties with international and local DJs. The blend of Indian and Portuguese cultures, complemented by fire dancers, night markets, and the serene beaches, creates a distinctive festive atmosphere.
Barcelona, Spain:
Spain's tradition of eating 12 grapes at each stroke of midnight for good luck in the coming year is best experienced in Barcelona. The city's squares are filled with locals and tourists, music resonates through the streets, and fireworks light up the Mediterranean sky. Not to mention, the after-parties that go on until sunrise!
Valparaíso, Chile:
Known to host the largest New Year's Eve show in Latin America, Valparaíso's celebration is a 20-minute-long dazzling display of fireworks launched from 17 different points along the coast. The city's natural amphitheater-like setting, surrounded by hills, provides multiple vantage points for the spectacle. The party continues with music, dancing, and the jovial spirit of the Chileans.

The world is replete with incredible places to celebrate the transition from one year to the next. Each destination offers its unique take on the festivities, influenced by its culture, history, and geography. Whether you want to be amidst a sea of people in a metropolitan heartland, on a quiet beach watching the horizon, or under a sky illuminated by both fireworks and natural phenomena, the world has something to offer for every kind of reveler.
Remember, the "best" place is subjective. It's where you find joy, comfort, and the spirit of renewal. As you usher in the New Year, the most important thing is to be surrounded by positivity, be it in the form of loved ones, new friends, or simply the comforting embrace of nature or a city's spirit. Here's to new beginnings, no matter where you are in the world!