Where to Eat, Stay, and Explore in Berlin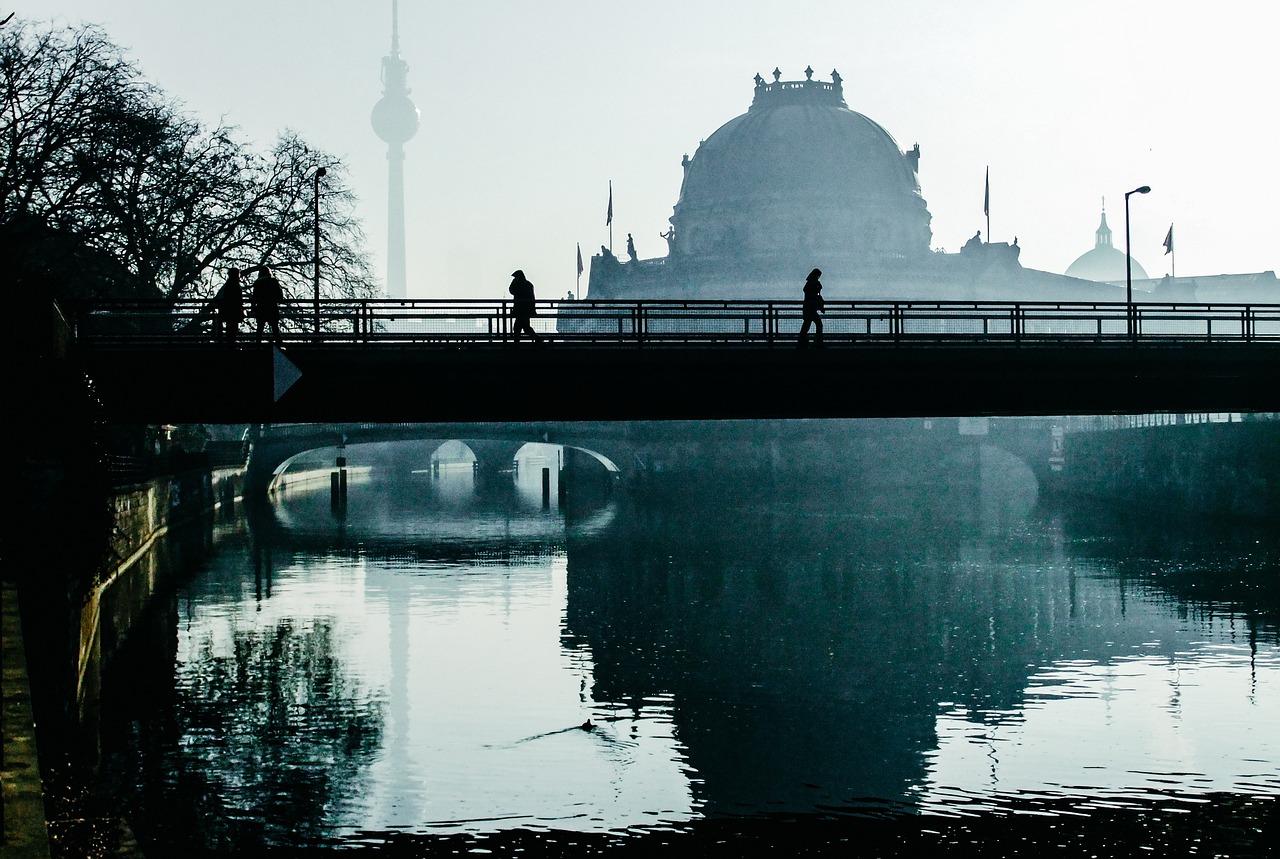 Berlin, Germany's bustling capital, offers a rich tapestry of history, culture, and modernity. From its iconic landmarks to its burgeoning food scene, Berlin invites travelers to immerse themselves in a city that seamlessly merges the past with the present. Whether you're a foodie, a history buff, or an art enthusiast, Berlin has something special for you. Here's your guide to eating, staying, and exploring in Berlin.
Where to Eat

Berlin's culinary scene is as diverse as its history. It's not just about currywurst and doner kebabs—though they're delicious must-tries.
Markthalle Neun: Located in Kreuzberg, this historic market hall is home to an array of local and international food vendors. From mouthwatering BBQ to fresh oysters, there's something to satisfy every palate.
Restaurant Tim Raue: For a luxurious dining experience, Tim Raue offers Asian-inspired cuisine with a modern twist. It's not just a meal, but an experience, reflected in its two Michelin stars.
Mustafa's Gemüse Kebap: This isn't your typical kebab stand. Be prepared to wait in line, but rest assured, the delicious chicken kebab with roasted vegetables is worth it.
Five Elephant: If you're a coffee lover, head to this renowned coffee roastery and café. Pair your brew with a slice of their legendary cheesecake.
Where to Stay

From lavish hotels to charming boutique lodgings, Berlin caters to all.
Hotel Adlon Kempinski: Overlooking the Brandenburg Gate, this legendary hotel exudes opulence and history. Its central location is perfect for those who want to be in the heart of the city.
SO/Berlin Das Stue: Nestled in the embassy district, Das Stue is a blend of classic architecture and contemporary design. Plus, it has a direct entrance to the Berlin Zoo!
Michelberger Hotel: For the bohemian traveler, this funky, design-centric hotel in Friedrichshain is an excellent choice. Each room is uniquely styled, reflecting Berlin's eclectic spirit.
Circus Hostel: If you're traveling on a budget but don't want to compromise on experience, this vibrant hostel in Mitte offers clean rooms, a friendly atmosphere, and even its own brewery!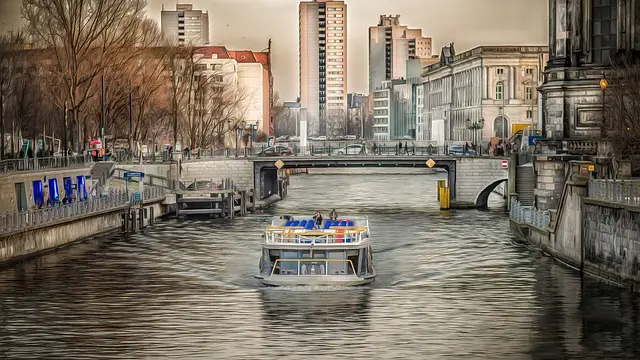 Where to Explore

Berlin's attractions span centuries and cultures. Here are some top picks.
The Brandenburg Gate: A symbol of unity and peace, this neoclassical gate is a must-visit. It's especially breathtaking at night when illuminated.
Museum Island: This UNESCO World Heritage site is home to five world-renowned museums. The Pergamon Museum, with its ancient art and archaeology collections, is a highlight.
East Side Gallery: A remnants of the Berlin Wall, this 1.3 km stretch is adorned with murals and graffiti, chronicling Berlin's history and the global quest for freedom.
Berlin's Underground Bunkers: For a unique experience, explore Berlin's underworld. Various tours delve into bunkers, tunnels, and the dark tales of Berlin's past.
Tempelhofer Feld: Once an airport, this massive space has been transformed into a public park where Berliners picnic, skate, and cycle.
Holocaust Memorial: A somber yet essential visit, this memorial consists of 2,711 concrete slabs, commemorating the murdered Jews of Europe.
Local Tips:

Public Transport: Berlin's public transportation system is efficient and extensive. Invest in a Berlin WelcomeCard, which offers unlimited rides and discounts to various attractions.
Bike Rides: Berlin is incredibly bike-friendly. Rent a bike and traverse the city like a local.
Sunday Flea Markets: Visit Mauerpark or Boxhagener Platz on Sundays for vintage finds, delicious food, and live music.
Berlin is a city that never stops evolving. Each corner tells a story, each street echoes with history, and each dish reflects its multicultural fabric.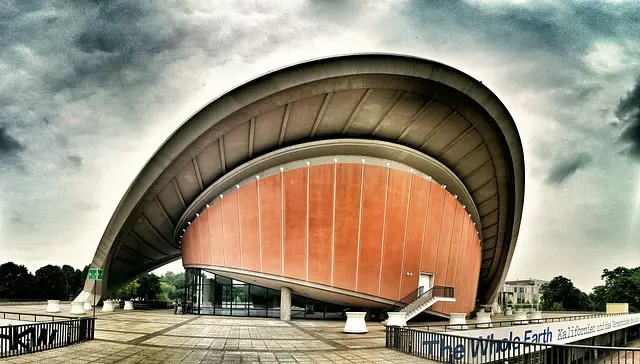 Whether you're savoring a hearty schnitzel, exploring an underground bunker, or marveling at art in one of its countless galleries, Berlin promises a memorable experience. So pack your bags, lace up your walking shoes, and get ready to dive deep into the heart of Germany's vibrant capital.
Visiting Berlin is a unique experience at any time of year, as each season offers its distinct flavor. Here's a quick overview of what to expect:
Winter (December-February):
Berlin's Christmas Markets: As the temperature drops, Berlin comes alive with the magic of Christmas markets. The Gendarmenmarkt is perhaps the most famous, offering handcrafted goods, mouth-watering food, and festive performances.

Berlinale Film Festival: Held in February, this is one of the world's leading film festivals. If you're a cinema lover, this is the time to visit.
Spring (March-May):
Cherry Blossom Season: Streets like Bornholmer Straße burst into pink blooms. Berliners celebrate the season with picnics and strolls.
Gallery Weekend: Discover contemporary art at its best as Berlin's galleries open their doors to the public, showcasing emerging and established artists.
Summer (June-August):
Karneval der Kulturen: This multicultural festival celebrates Berlin's diverse population with parades, music, and dance.

Lakes and Open-air Pools: Beat the heat by taking a dip in one of Berlin's many lakes like Schlachtensee or visit popular open-air pools like Badeschiff.

Autumn (September-November):
Festival of Lights: Landmarks and buildings are illuminated with stunning light installations.

Berlin Food Week: Delve deep into the city's culinary scene with workshops, food markets, and tasting sessions.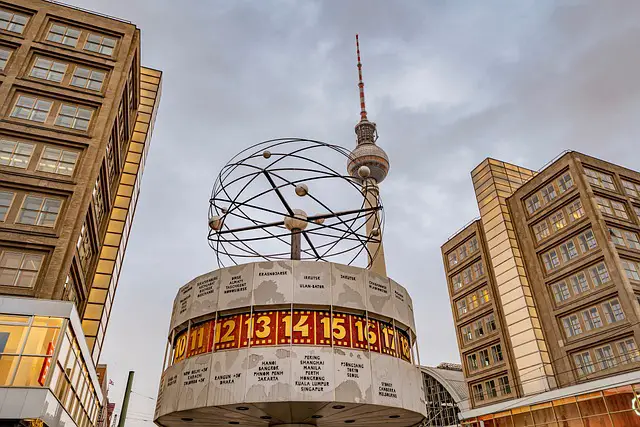 Hidden Gems

Beyond the main attractions, Berlin has some lesser-known spots worth exploring:
Spreepark: Once a bustling amusement park, now an eerie abandoned space, Spreepark offers guided tours where you can get a peek into its history and decay.
Buchstabenmuseum: A quirky museum dedicated to rescued letters from old shop signs and public buildings.
Teufelsberg: An abandoned listening station from the Cold War era, it offers panoramic views of the city.
Shopping in Berlin

From high-end boutiques to quirky thrift stores, shopping in Berlin is an experience:
Kurfürstendamm: Berlin's premier shopping boulevard, home to luxury brands and the iconic KaDeWe department store.
Hackescher Markt: Known for its small boutiques and independent designers.
Flea Market at Straße des 17. Juni: A treasure trove for antique lovers.

Berlin's dynamism is palpable in its streets, its food, its art, and its people. With its rich tapestry of history and an ever-evolving present, the city ensures that no two visits will ever feel the same. Embrace its quirks, soak in its history, and let Berlin's unique rhythm guide your journey. From its grand boulevards to its hidden corners, the city awaits with stories to tell and memories to create.