Where to Eat, Stay, and Explore in Bogota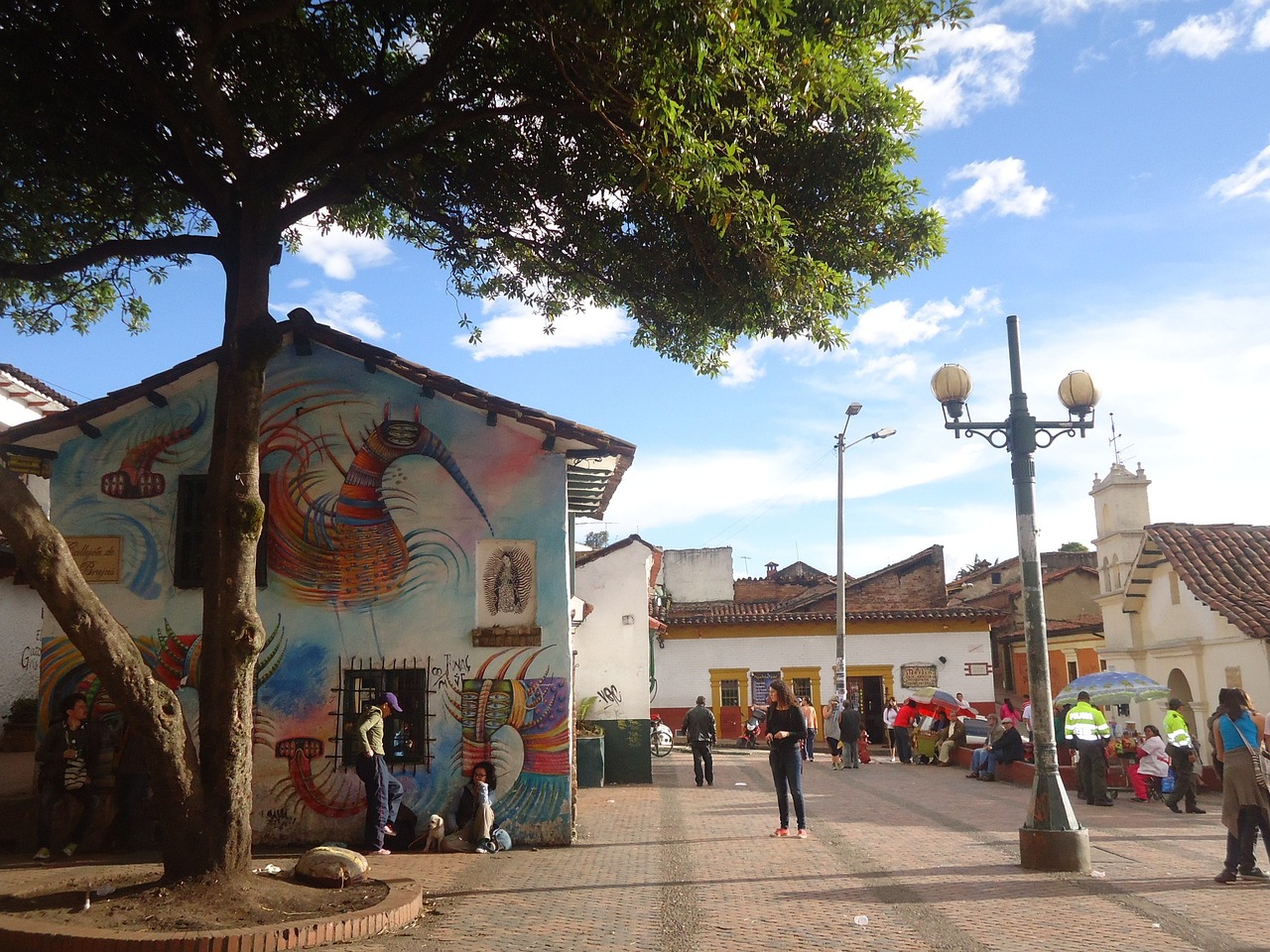 Ah, Bogotá! The vibrant capital city of Colombia, nestled high in the Andes, is a delightful blend of old-world charm and modern sophistication.
With its rich history, thriving arts scene, and culinary delights, there's much to experience. If you're considering a visit, here's your ultimate guide on where to eat, stay, and explore.
Eat: Savor the Flavors of Bogotá
Andrés Carne de Res: While technically located in Chía, a town just outside Bogotá, a trip to Andrés Carne de Res is a rite of passage. It's not just a restaurant but an experience. Famous for its steaks, festive atmosphere, and quirky decor, it promises a memorable evening of dining and dancing.
La Puerta Falsa: Operating since 1816, this historic gem is a must-visit for anyone looking to taste traditional Colombian snacks. Don't miss out on the 'tamales' or the hot chocolate with cheese – a Bogotá classic.
Capital Cocina y Café: A modern cafe with a twist, here you'll find an exquisite blend of Colombian flavors with international influences. The brunch options are particularly recommended.
Leo: Chef Leonor Espinosa's Leo offers a gastronomic journey through Colombia's diverse ecosystems. With a focus on indigenous and Afro-Colombian recipes, it's not just a meal but an educational experience.
Stay: From Luxurious to Budget
Four Seasons Hotel Casa Medina: An architectural treasure, this hotel is declared a cultural monument by the Colombian Ministry of Culture. With its stone columns, wooden beams, and botanical gardens, it promises a luxurious stay.
B.O.G. Hotel: Designed by Portuguese designer Nini Andrade Silva, B.O.G. Hotel offers a unique blend of luxury with Colombian gold and emerald designs. The rooftop pool provides a stunning view of the city.
Masaya Hostel: For those traveling on a budget, Masaya Hostel offers a vibrant, youthful environment in the heart of La Candelaria, the city's historical district.
Aurora Hostel: Another budget-friendly option, Aurora is known for its cozy atmosphere, friendly staff, and its ideal location close to bars, cafes, and museums.
Explore: Dive into the Culture and Beauty
La Candelaria: The city's historic heart, La Candelaria is a labyrinth of cobbled streets, colonial-era churches, and colorful houses. Key attractions include Plaza de Bolívar, the primary cathedral, and the Museo del Oro (Gold Museum) which boasts an extraordinary collection of pre-Hispanic gold artifacts.
Monserrate: For the best views of Bogotá, take the funicular or cable car up to the top of Monserrate, a mountain towering over the city at 3,152 meters. Apart from the view, you'll find a 17th-century church and several dining options.
Botero Museum: Dedicated to Colombia's most famous artist, Fernando Botero, this museum houses one of Latin America's most significant international art collections. The best part? Admission is free.
Usaquén: Once a separate town, now a Bogotá neighborhood, Usaquén is known for its Sunday flea market, colonial architecture, and delightful dining spots.
Paloquemao Market: For a sensory overload, visit the city's most important market. From exotic fruits to fresh flowers, this market offers an authentic taste of daily life in Bogotá.
Teatro Colón: This neoclassical gem is Bogotá's most renowned theater. Whether you're catching an opera, ballet, or concert, the architecture alone is worth the visit.
Ciclovía: Every Sunday, Bogotá closes off many of its streets to cars and opens them to the public for cycling, running, and walking. It's a unique way to explore different parts of the city.
Bogotá offers a unique blend of the old and the new. Whether you're wandering the historic streets of La Candelaria, tasting exotic flavors at Paloquemao, or experiencing the city's modern culinary and arts scene, there's something for every traveler.
While safety has significantly improved, like any major city, it's essential to be aware of your surroundings and follow basic safety precautions. This ensures your visit is nothing short of memorable for all the right reasons.
As you dive into Bogotá's vibrant pulse, take the time to interact with its warm and welcoming residents – the true heart of the city. Whether it's a brief weekend getaway or an extended stay, Bogotá promises an experience that's hard to forget.
Navigating Transportation:
TransMilenio: Bogotá's rapid transit bus system is efficient and extensive. While it can be crowded during rush hours, it's an excellent way to travel between major city points at a relatively low cost.
Taxis: Taxis are plentiful, but it's advisable to use official taxi apps like Tappsi or order through your hotel to ensure safety.
Bike Rentals: With Bogotá becoming more bike-friendly, consider renting a bike to explore. Several rental shops offer hourly or daily rates.
Culinary Delights to Try:
Ajiaco: A hearty chicken and potato soup native to Bogotá. It's traditionally served with capers, cream, and avocado.
Arepa de Choclo: A sweet corn cake often stuffed with cheese, it's a perfect snack or breakfast treat.
Chicha: A traditional fermented drink made from maize. Its taste is an acquired one, but it's a vital part of Bogotá's historical fabric.
Local Etiquette and Tips:
Tipping: While tipping isn't mandatory in Colombia, it's customary to leave around 10% in restaurants if you're satisfied with the service.
Language: Spanish is the dominant language. While many in the tourist sector speak English, it's appreciated if you learn a few basic Spanish phrases.
Weather: Bogotá has a mild climate, but the nights can be chilly. Given its elevation, it's advisable to dress in layers.
Altitude: Situated at over 2,600 meters (8,530 ft) above sea level, some visitors might experience mild altitude sickness. It's essential to stay hydrated and rest if you feel dizzy or short of breath.
Events and Festivals:
Feria Internacional del Libro: Held annually, this International Book Fair celebrates literature with a host of readings, signings, and discussions.
Rock al Parque: As Latin America's most extensive free rock festival, it draws bands and fans from around the world for a weekend of music and revelry.
Bogotá International Film Festival (BIFF): A celebration of global cinema, BIFF showcases a wide array of films and offers movie buffs a chance to engage with filmmakers.
As you meander through Bogotá's lively streets, you'll find a city eager to share its stories, culture, and heart. From its high-energy nightlife and eclectic music scenes to its tranquil parks and historic sites, Bogotá offers a tapestry of experiences.
Remember to embrace the unexpected. Sometimes, the most memorable moments come from unplanned adventures or spontaneous interactions with locals. With an open heart and a curious spirit, Bogotá is bound to leave an indelible mark on your traveler's soul.