Where to Eat, Stay, and Explore in Canada
Canada, the second-largest country in the world, boasts breathtaking natural beauty, diverse cultures, and a thriving culinary scene. From the towering peaks of the Rocky Mountains to the historic streets of Quebec City, Canada offers a wide range of experiences for travelers. In this comprehensive guide, we will explore the best places to eat, stay, and explore in this vast and diverse nation.
Where to Eat
Canada's culinary landscape reflects its multicultural population, with influences from around the world. Whether you're a foodie looking for fine dining or craving street food, Canada has something to satisfy every palate.
Vancouver, British Columbia

Start your culinary journey on the west coast in Vancouver. This city is renowned for its diverse food scene. You can find fresh seafood at Granville Island, indulge in delicious Asian cuisine in Richmond, or savor farm-to-table fare in the city's numerous restaurants. Don't miss out on trying a Japadog, a unique Japanese-inspired hot dog, at one of the city's food carts.
Montreal, Quebec

Montreal is famous for its bagels, smoked meat sandwiches, and poutine. Head to the historic Mile End neighborhood for the best bagels at St-Viateur Bagel or Fairmount Bagel. For a taste of traditional Quebecois cuisine, visit Schwartz's Deli for their iconic smoked meat sandwich.
Toronto, Ontario

Canada's largest city offers a diverse range of culinary experiences. You can explore the vibrant Kensington Market for international street food, indulge in dim sum in Chinatown, or enjoy a fine dining experience in Yorkville. Toronto's food scene is a true reflection of its multicultural population.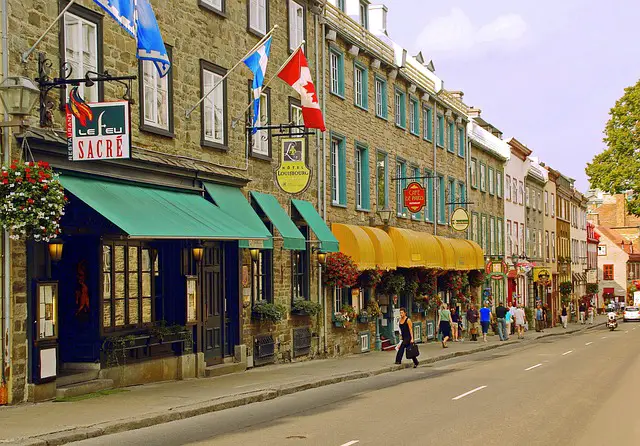 Quebec City, Quebec

For a taste of French-inspired cuisine in North America, Quebec City is the place to be. Explore the charming streets of Old Quebec and stop by one of the many bistros for classic dishes like coq au vin and duck confit. Be sure to try a hearty bowl of tourtière, a traditional meat pie that is a Quebecois specialty.
St. John's, Newfoundland and Labrador

Head to the easternmost province of Canada for a unique culinary experience. St. John's is known for its fresh seafood, including cod, snow crab, and mussels. Don't miss out on trying fish and chips at one of the local fish shacks or indulging in Jigg's dinner, a traditional Newfoundland meal.
Where to Stay
Canada offers a wide range of accommodation options to suit every traveler's preferences, from luxurious hotels to cozy cabins in the wilderness.
Fairmont Banff Springs, Alberta

Nestled in the heart of Banff National Park, the Fairmont Banff Springs is a historic luxury hotel that offers stunning views of the Canadian Rockies. This iconic castle-like hotel is a perfect base for exploring the park's natural beauty and enjoying outdoor activities like hiking and skiing.
Château Frontenac, Quebec

Perched on a hill overlooking Old Quebec City, the Château Frontenac is a grand hotel that exudes old-world charm. The hotel's picturesque architecture and luxurious amenities make it a top choice for those seeking a romantic and historic getaway.
Fogo Island Inn, Newfoundland and Labrador

For a unique and remote escape, the Fogo Island Inn on Fogo Island offers an unparalleled experience. This architectural gem is perched on the rugged coast of Newfoundland and provides an immersive encounter with nature, art, and local culture.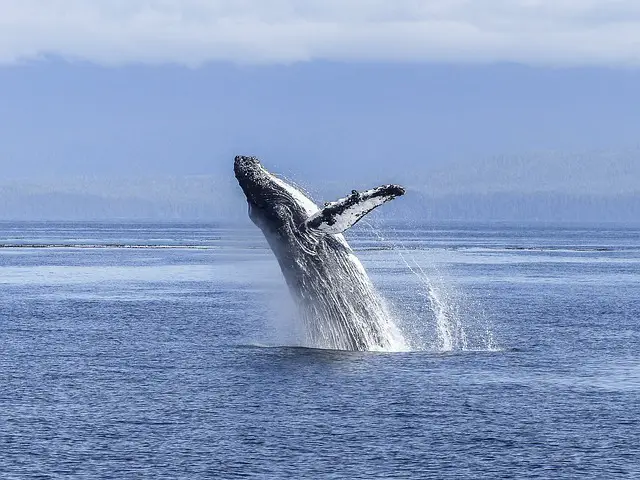 The Wickaninnish Inn, British Columbia

Located on the rugged west coast of Vancouver Island, the Wickaninnish Inn offers spectacular ocean views and luxurious accommodations. It's an ideal destination for nature lovers, surfers, and anyone looking to unwind in a tranquil coastal setting.
The Westin Harbour Castle, Toronto

Situated on the shores of Lake Ontario, The Westin Harbour Castle offers panoramic views of the Toronto skyline. It's a convenient choice for exploring the city's attractions, including the CN Tower and Ripley's Aquarium of Canada.
Where to Explore
Canada's vast and diverse landscapes offer a plethora of outdoor adventures, cultural experiences, and historic sites. Here are some must-visit places and activities to consider during your Canadian adventure:
Banff National Park, Alberta

Banff National Park is a natural wonderland filled with stunning glaciers, turquoise lakes, and dramatic mountain scenery. Explore the iconic Lake Louise, hike the trails around Moraine Lake, and take a scenic drive on the Icefields Parkway for jaw-dropping vistas.
Niagara Falls, Ontario

Niagara Falls is one of the most famous natural attractions in the world. Witness the awe-inspiring power of the falls up close on a boat tour, or explore the surrounding parks and trails. The nearby town of Niagara-on-the-Lake offers charming shops, wineries, and historic sites.
Jasper National Park, Alberta

Jasper National Park, a UNESCO World Heritage Site, is known for its dark sky preserves, making it an excellent spot for stargazing. Enjoy hiking, wildlife viewing, and a soothing soak in the Miette Hot Springs.
Old Quebec City, Quebec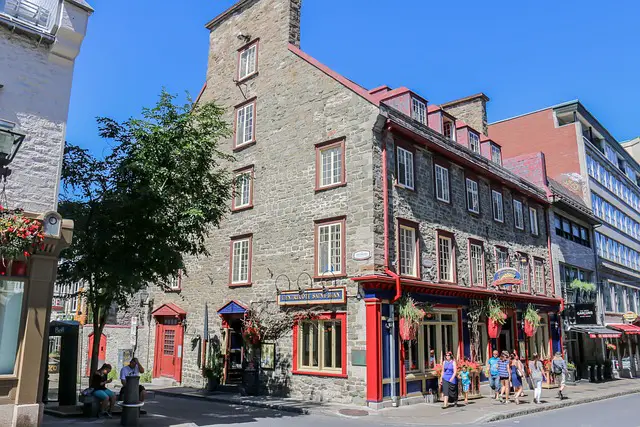 Step back in time as you wander through the cobblestone streets of Old Quebec City. Visit historic sites like the Citadel and Place Royale, and don't forget to walk along the city's fortified walls for breathtaking views of the St. Lawrence River.
Prince Edward Island

Explore the picturesque landscapes of Prince Edward Island, known for its red sand beaches, rolling farmland, and Anne of Green Gables heritage. Take a scenic drive along the North Cape Coastal Drive and savor fresh seafood at local restaurants.
Canada is a vast and diverse country that offers a wide range of experiences for travelers. Whether you're a food enthusiast, a nature lover, or a history buff, there's something for everyone in Canada. From the bustling streets of Toronto to the serene wilderness of Banff National Park, Canada's beauty and charm are waiting to be explored. So, pack your bags and embark on a journey to discover the rich tapestry of Canada's culture, cuisine, and natural wonders.
Vancouver Island, British Columbia

Vancouver Island is a haven for outdoor enthusiasts and nature lovers. Explore the lush rainforests of Pacific Rim National Park Reserve, go whale watching in Victoria, and hike the rugged trails of Strathcona Provincial Park. The island also boasts a vibrant arts scene and delicious local cuisine, making it a well-rounded destination.
Ottawa, Ontario

As the capital city of Canada, Ottawa is home to many iconic landmarks, including Parliament Hill, the National Gallery of Canada, and the Canadian Museum of History. Take a leisurely stroll along the Rideau Canal, a UNESCO World Heritage Site, in the summer or skate on it in the winter. Ottawa offers a blend of culture, history, and natural beauty.
Jasper SkyTram, Alberta

For a unique perspective of the Canadian Rockies, take a ride on the Jasper SkyTram. This aerial tramway transports visitors to the summit of Whistlers Mountain, where you can enjoy panoramic views of Jasper National Park. It's a memorable experience for photographers and nature enthusiasts.
Bay of Fundy, New Brunswick and Nova Scotia

The Bay of Fundy is renowned for having the highest tides in the world. Witness the dramatic tidal changes and explore the coastal landscapes of New Brunswick and Nova Scotia. Don't miss the chance to go sea kayaking or watch for whales along the bay's shores.
Tofino, British Columbia
Tofino, located on the west coast of Vancouver Island, is a popular destination for surfers, beach lovers, and those seeking a relaxed coastal vibe. Enjoy long walks on sandy beaches, watch the sunsets, and indulge in fresh seafood at local restaurants.
Canada offers an abundance of experiences for travelers, whether you're interested in culinary delights, outdoor adventures, or cultural exploration. From the vibrant cities of Toronto and Vancouver to the serene beauty of Banff National Park and the rich history of Quebec City, Canada's diverse regions have something unique to offer. Plan your visit to this vast and welcoming country to embark on an unforgettable journey filled with delicious food, comfortable accommodations, and breathtaking sights. Whether you're a first-time visitor or a seasoned traveler, Canada is sure to leave a lasting impression on your heart and soul.