Who is Goway Travel?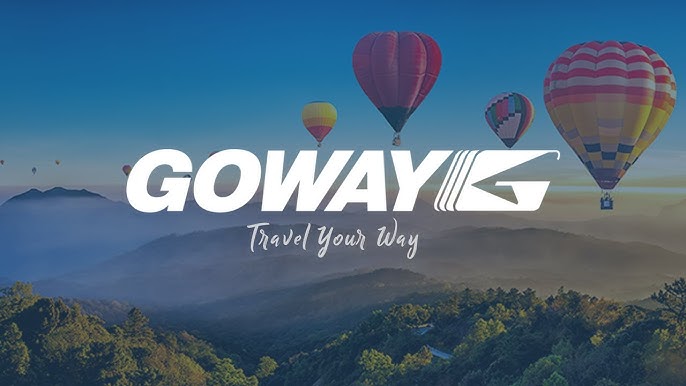 In the vast world of travel and tourism, finding a company that truly understands the essence of adventure, exploration, and creating unforgettable memories is a rare gem. Goway Travel, established in 1970, is one such gem that has consistently proven its commitment to crafting extraordinary journeys for travelers across the globe. With over five decades of experience and a passion for exploration, Goway Travel has become a renowned name in the travel industry. In this comprehensive article, we will delve deep into the history, mission, services, and the remarkable journey of Goway Travel, offering you a closer look at who they are and what sets them apart in the travel world.
A Brief History of Goway Travel
Goway Travel's story began in 1970 when Bruce Hodge, a young adventurer with a passion for travel, founded the company in Toronto, Canada. His vision was to offer travelers an opportunity to explore the world in a unique and meaningful way. With humble beginnings, Goway started as a small company specializing in travel to the South Pacific, particularly Australia, New Zealand, and the islands of the South Pacific.
Over the years, Goway Travel's dedication to delivering exceptional travel experiences allowed it to expand its destinations and services. From the pristine beaches of Fiji to the vast savannahs of Africa, Goway Travel gradually became a comprehensive provider of worldwide travel experiences.
The Goway Travel Mission
A company's mission often defines its values and goals. Goway Travel's mission is simple yet powerful: "We enrich the lives of travelers by creating extraordinary journeys." This mission statement encapsulates their commitment to making travel more than just a series of destinations and activities; it's about creating life-changing experiences and unforgettable memories for their clients.
To achieve this mission, Goway Travel focuses on several core principles:
Expertise: Goway Travel employs a team of experienced destination specialists who are passionate about the places they promote. Their deep knowledge allows them to tailor each journey to meet the unique preferences and interests of their clients.
Innovation: Staying ahead of the curve, Goway Travel continually seeks innovative ways to enhance the travel experience. Whether it's incorporating new destinations or introducing unique travel itineraries, they are dedicated to offering fresh and exciting opportunities for their customers.
Sustainability: Goway Travel recognizes the importance of responsible travel and is committed to minimizing the environmental impact of their journeys. They work with partners who share their values and promote sustainable tourism practices.
Personalization: No two travelers are the same, and Goway Travel understands this. They take pride in crafting personalized itineraries, ensuring that each journey is tailored to the individual preferences and needs of their clients.
The Range of Services
Goway Travel's diverse portfolio of services sets them apart in the travel industry. Whether you're a solo traveler seeking adventure, a couple looking for a romantic getaway, a family planning a memorable vacation, or a group of friends eager to explore the world together, Goway Travel has something to offer. Here are some of their key services:
Customized Itineraries: Goway Travel specializes in designing customized travel itineraries that cater to the specific interests and desires of their clients. Whether it's a culinary tour of Italy, a wildlife safari in Africa, or a cultural exploration of Asia, they can make it happen.
Group Travel: For those who prefer traveling with a group, Goway Travel offers a wide range of group tour options. These tours are carefully curated and led by experienced tour managers, ensuring a seamless and enriching experience.
Luxury Travel: If you're looking for a more luxurious travel experience, Goway Travel's luxury division, known as "Goway's Signature," offers premium services and accommodations, including luxury hotels, private transfers, and exclusive experiences.
Honeymoon and Romance Packages: For couples celebrating their love, Goway Travel provides a selection of romantic packages in idyllic destinations, complete with special touches and experiences to create unforgettable memories.
Adventure Travel: Adventurous souls will find a wealth of opportunities with Goway's adventure travel options. Whether it's trekking in the Himalayas or exploring the Amazon rainforest, they have exciting adventures waiting.
Cruises and Escorted Tours: Goway Travel offers an array of cruise options and escorted tours for travelers who prefer a structured itinerary and the convenience of having everything planned for them.
Destination Expertise: With a team of destination specialists who have firsthand knowledge of the regions they promote, Goway Travel provides invaluable insights and tips to ensure travelers get the most out of their journey.
Destinations Covered by Goway Travel
Goway Travel's extensive list of destinations spans the globe. From the sun-soaked beaches of the Caribbean to the ancient wonders of Egypt, their offerings are diverse and captivating. Some of the key regions covered by Goway Travel include:
Africa: Goway Travel's Africa experts can take you on a thrilling safari in countries like Kenya, Tanzania, South Africa, and Botswana. Witness the majestic wildlife of the continent and immerse yourself in its rich cultures.
Asia: Explore the wonders of Asia, from the bustling streets of Tokyo to the serene temples of Cambodia. Goway Travel offers a variety of Asian experiences, from cultural tours to beach getaways.
South Pacific: As one of the pioneers of travel to the South Pacific, Goway Travel has an intimate understanding of this paradise. Discover the stunning landscapes and vibrant cultures of destinations like Fiji, Tahiti, and Australia.
Europe: Goway Travel's European offerings cover the continent from top to bottom, with options for exploring the charming villages of Italy, the historic cities of Spain, and the picturesque landscapes of Ireland.
Central and South America: From the Amazon Rainforest to the Inca Trail, Goway Travel can guide you through the diverse landscapes and rich histories of Central and South America.
North America: Even within North America, Goway Travel has plenty to offer. Whether you're interested in exploring the national parks of the USA or the rugged beauty of Canada, they have you covered.
Middle East: Venture into the captivating Middle East with Goway Travel, where you can discover ancient history, vibrant markets, and breathtaking desert landscapes.
Goway Travel's Unique Offerings
What truly sets Goway Travel apart are its unique offerings and special touches that make each journey memorable. Here are some of the elements that make Goway Travel stand out:
Goway Downunder: As a pioneer of travel to the South Pacific, Goway Travel's expertise in this region is unrivaled. Their "Goway Downunder" program allows travelers to explore the beauty and culture of Australia, New Zealand, and the South Pacific islands in depth.
Goway's Africa: Goway Travel offers a wide range of safaris and African experiences, including the opportunity to witness the Great Migration, explore the vibrant city of Cape Town, and enjoy luxurious game lodges.
GroupsOnly: For those looking to travel with a group of friends, family, or colleagues, Goway Travel's "GroupsOnly" program offers tailor-made group travel experiences with exclusive perks.
Snowbird Long Stays: Goway Travel caters to snowbirds seeking extended stays in warm destinations. Whether it's a winter in the Caribbean or an escape to Florida, they have long-stay options.
Exclusive Experiences: Goway Travel goes the extra mile to create exclusive experiences for their clients. This may include private dinners at iconic landmarks, behind-the-scenes tours, or intimate encounters with local experts.
Goway Travel and Sustainable Tourism
Sustainability is a growing concern in the travel industry, and Goway Travel is committed to being part of the solution. They recognize the importance of responsible travel and are dedicated to minimizing their environmental impact. Some of their sustainability initiatives include:
Partnering with Sustainable Suppliers: Goway Travel collaborates with eco-friendly and sustainable suppliers, such as hotels and tour operators, who share their commitment to responsible tourism.
Promoting Wildlife Conservation: Goway Travel supports initiatives that protect wildlife and natural habitats, particularly in Africa. They encourage travelers to engage in responsible wildlife viewing and contribute to conservation efforts.
Reducing Plastic Waste: In an effort to reduce plastic waste, Goway Travel encourages the use of reusable water bottles and provides information on how travelers can minimize their plastic consumption during trips.
Supporting Local Communities: Goway Travel believes in giving back to the communities they visit. They support local initiatives and work to ensure that tourism benefits the people and places travelers explore.
Goway Travel's Awards and Recognitions
Goway Travel's dedication to excellence has not gone unnoticed. Over the years, they have received numerous awards and recognitions within the travel industry. Some of these accolades include:
TravelAge West WAVE Awards: Goway Travel has been a recipient of multiple TravelAge West WAVE Awards, which recognize excellence in the Western U.S. travel industry.
South African Tourism Ubuntu Awards: Goway Travel has been recognized by South African Tourism for their outstanding contributions to promoting tourism to South Africa.
Tourism Fiji Matai Awards: Goway Travel has received Matai Awards from Tourism Fiji for their support and promotion of Fiji as a travel destination.
Tourism New Zealand Kiwi Specialist Program: Goway Travel has been recognized as a Kiwi Specialist by Tourism New Zealand for their expertise in promoting travel to New Zealand.
These awards are a testament to Goway Travel's commitment to delivering exceptional travel experiences and their positive impact on the destinations they promote.
Goway Travel's Client Testimonials
One of the most reliable indicators of a company's success is the feedback from its clients. Goway Travel has received numerous testimonials from satisfied travelers who have experienced their extraordinary journeys. Here are a few examples:
"Our trip to Africa with Goway Travel was nothing short of spectacular. The attention to detail, the knowledgeable guides, and the unforgettable wildlife encounters made it a trip of a lifetime." – Sarah and Mark, Canada
"We had the most romantic and memorable honeymoon in Fiji, thanks to Goway Travel. Every moment was perfect, from the secluded overwater bungalows to the private beach dinners." – Emily and Michael, USA
"Goway Travel's expertise in South America made our journey through Machu Picchu and the Galápagos Islands seamless and unforgettable. We can't thank them enough for the experience." – Susan and David, Australia
These testimonials reflect the impact of Goway Travel's dedication to creating exceptional travel experiences that leave a lasting impression on their clients.
In the world of travel, Goway Travel stands as a shining example of a company dedicated to enriching the lives of travelers through extraordinary journeys. With over five decades of experience, a commitment to responsible tourism, a diverse range of services, and a passion for exploration, Goway Travel continues to redefine what travel means for people worldwide.
Whether you're seeking adventure in Africa, romance in the South Pacific, culture in Asia, or relaxation in the Caribbean, Goway Travel is your gateway to a world of possibilities. Their mission to create unforgettable memories resonates through their personalized itineraries, unique offerings, and exceptional service.
As Goway Travel continues to lead the way in the travel industry, one thing remains clear: their unwavering dedication to crafting extraordinary journeys will continue to inspire and captivate travelers for years to come. So, if you're dreaming of your next adventure, consider Goway Travel as your trusted partner in exploration, and embark on a journey that will redefine your perspective of the world.