Yas Island Travel Guide: Discover the Best Vacation Experiences and Trip Ideas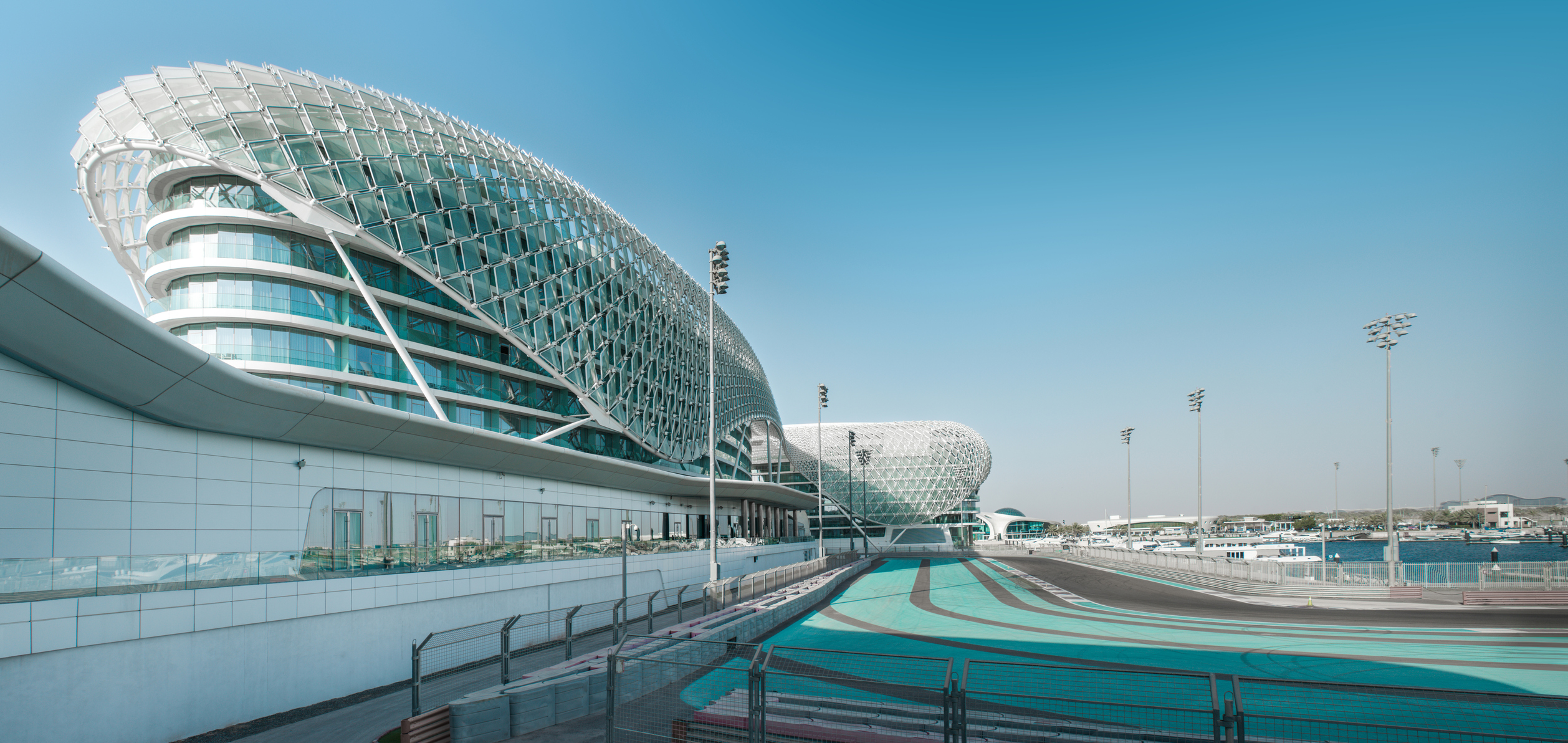 The iconic Yas Island, nestled in the heart of Abu Dhabi, United Arab Emirates, is an enthralling destination bursting with energy and adventure. Yas Island is a comprehensive blend of state-of-the-art leisure, entertainment, and shopping facilities. This exclusive island has been meticulously designed and engineered to provide unforgettable experiences to every traveler. As your guide to this enchanting wonderland, let us embark on a captivating journey, unearthing the array of experiences that await on Yas Island.
Unleashing the Adventure Junkie: Theme Parks and Beyond
Yas Island's adventure circuit is as expansive as it is diverse. Take a ride on the fastest roller coaster in the world, the Formula Rossa, at Ferrari World Abu Dhabi. This indoor theme park, dedicated to the renowned Italian sports car brand, not only offers a thrill to speed enthusiasts but also engages children with fun, educational activities.
Next on the must-visit list is Yas Waterworld, a water park that brings to life Emirati heritage and culture through 43 rides, slides, and attractions. From the adrenaline-rushing Bandit Bomber roller coaster to the serene Al Raha lazy river, this water park has something for every level of thrill-seeker.
A short distance away is Warner Bros. World Abu Dhabi, an indoor theme park with six immersive lands. Step into the classic worlds of Superman in Metropolis or Batman in Gotham City, or enjoy the whimsical charm of Bedrock and Cartoon Junction.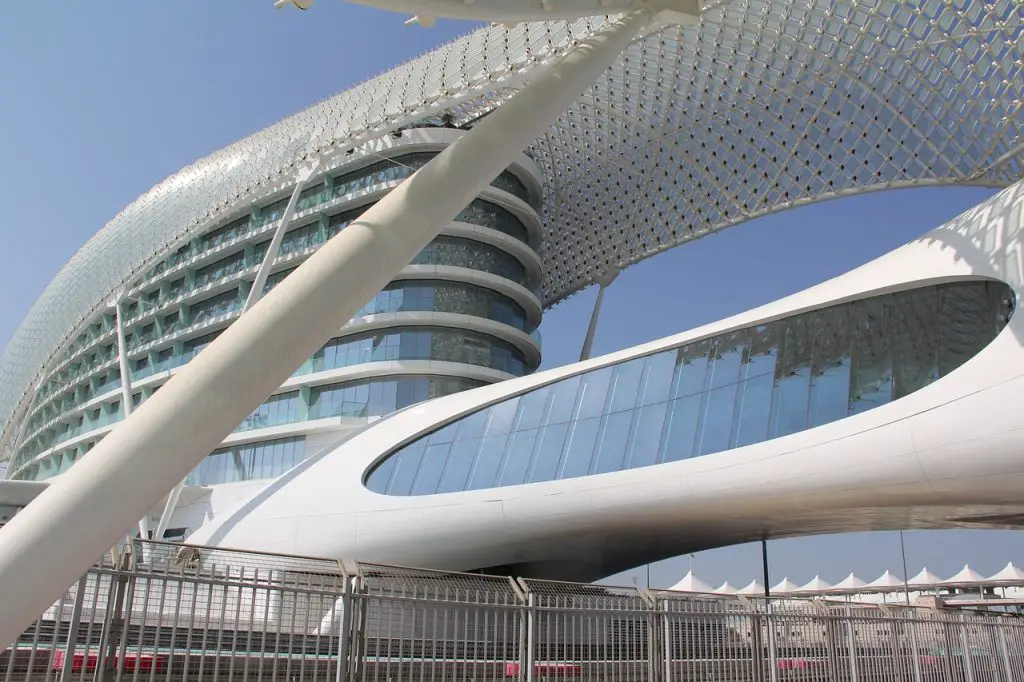 Revel in Luxury: Yas Marina and Yas Mall
No trip to Yas Island would be complete without indulging in luxury experiences. Yas Marina is an exquisite place to soak up the elegant side of life. Here, you can dine at world-class restaurants, lounge in the upscale cafes, or charter a yacht to tour the gulf's beautiful coastline. The Marina also hosts various events throughout the year, including the Abu Dhabi Grand Prix.
For retail therapy, visit Yas Mall, a shopping haven housing over 400 international brands. It provides a unique shopping experience with its luxury boutiques, high-street shops, and specialty stores. The Mall is also home to a cinema complex and family entertainment zone.
Feel the Speed: Yas Marina Circuit
Home to the annual F1 Etihad Airways Abu Dhabi Grand Prix, Yas Marina Circuit offers exhilarating motorsport experiences. Even when the Grand Prix isn't in session, visitors can try their hand at karting or join the Yas Racing Series. You can also opt for a guided tour of the circuit and gain insights into what goes into orchestrating a successful Grand Prix event.
Revel in Nature's Beauty: Mangrove National Park and Yas Beach
Yas Island is not just about adrenaline-pumping action; it also offers serene spots for nature lovers. Explore Mangrove National Park, where you can kayak through the lush mangrove forests, enjoying the tranquil environment and spotting a diverse range of local wildlife.
For a classic beach day, head to Yas Beach. It's a pristine white sand beach offering a plethora of water sports and a swimming pool. With beachside cabanas and a restaurant serving delicious food, it's an idyllic place to unwind.
Live Entertainment: Yas Island Show Arena
The Yas Island Show Arena has hosted many international stars and blockbuster concerts. This state-of-the-art venue, coupled with Yas Island's bustling nightlife, promises unforgettable evenings filled with music, dance, and entertainment.
Stay in Style: Accommodation on Yas Island
Luxury accommodation is plentiful on Yas Island, with options to suit every preference. Whether you choose to stay at the grand Yas Hotel with its color-shifting exterior that overlooks the Marina Circuit, or the tranquil and beachfront Yas Island Rotana, you're guaranteed a splendid stay. The Radisson Blu Hotel, offering panoramic views of the Arabian Gulf, and the family-centric Centro Yas Island, are other noteworthy options.
Epicurean Delights: Dining on Yas Island
A trip to Yas Island is simply incomplete without indulging in the tantalizing gastronomic delights the region has to offer. This spectacular gem in Abu Dhabi is renowned not only for its breathtaking sights and adrenaline-inducing attractions but also for its top-notch dining scene.
With an eclectic array of restaurants, cafés, and bistros, Yas Island caters to all tastes and dietary preferences. Whether you're a fan of local Emirati cuisine, crave Italian fare, desire Asian delicacies, or seek vegan-friendly options, you'll find your palate satiated here.
Ristorante Cavallino – A nod to Italy's culinary heritage, Ristorante Cavallino brings the tastes of authentic Italian cuisine straight to Yas Island. The homemade pasta, Neapolitan-style pizzas, and a fine selection of Italian wines make this place a must-visit for lovers of Italian fare.
Rozanah – For a taste of traditional Emirati cuisine, make sure to visit Rozanah. This eatery offers an intimate insight into the local culinary culture with dishes like Majboos, Harees, and Al Harees. Don't forget to try their famous Arabic coffee.
Origami Sushi – A hotspot for sushi lovers, Origami Sushi boasts a range of Japanese delights. The sushi and sashimi platters are works of art, as delicious to taste as they are pleasing to the eye.
Blue Grill – This is an excellent choice for steak lovers. Blue Grill offers an extensive menu of quality cuts, cooked to your preference. Their succulent steaks paired with a glass of red wine create an unparalleled dining experience.
Chamas – If you have a penchant for Brazilian cuisine, Chamas should be your go-to destination. Enjoy the traditional Brazilian Churrascaria experience, a meat lover's paradise, with a variety of cuts served right at your table.
The Green House – For vegan and vegetarian diners, The Green House serves delicious plant-based meals. From fresh salads and vegetable stir-fries to vegan burgers and desserts, this restaurant has it all.
Dessert Oasis – Cap off your culinary journey on Yas Island at Dessert Oasis, a haven for anyone with a sweet tooth. Try the Camel Milk Ice Cream, a local delicacy, or a selection of international desserts.
With these options and more, dining on Yas Island is a truly epicurean adventure, where every meal is an exploration of the senses. It's not just about eating; it's about experiencing food in a new, exciting, and delicious way. So, make sure to savor every moment of your culinary journey on Yas Island. Bon Appétit!