10 incredible ski resorts around the world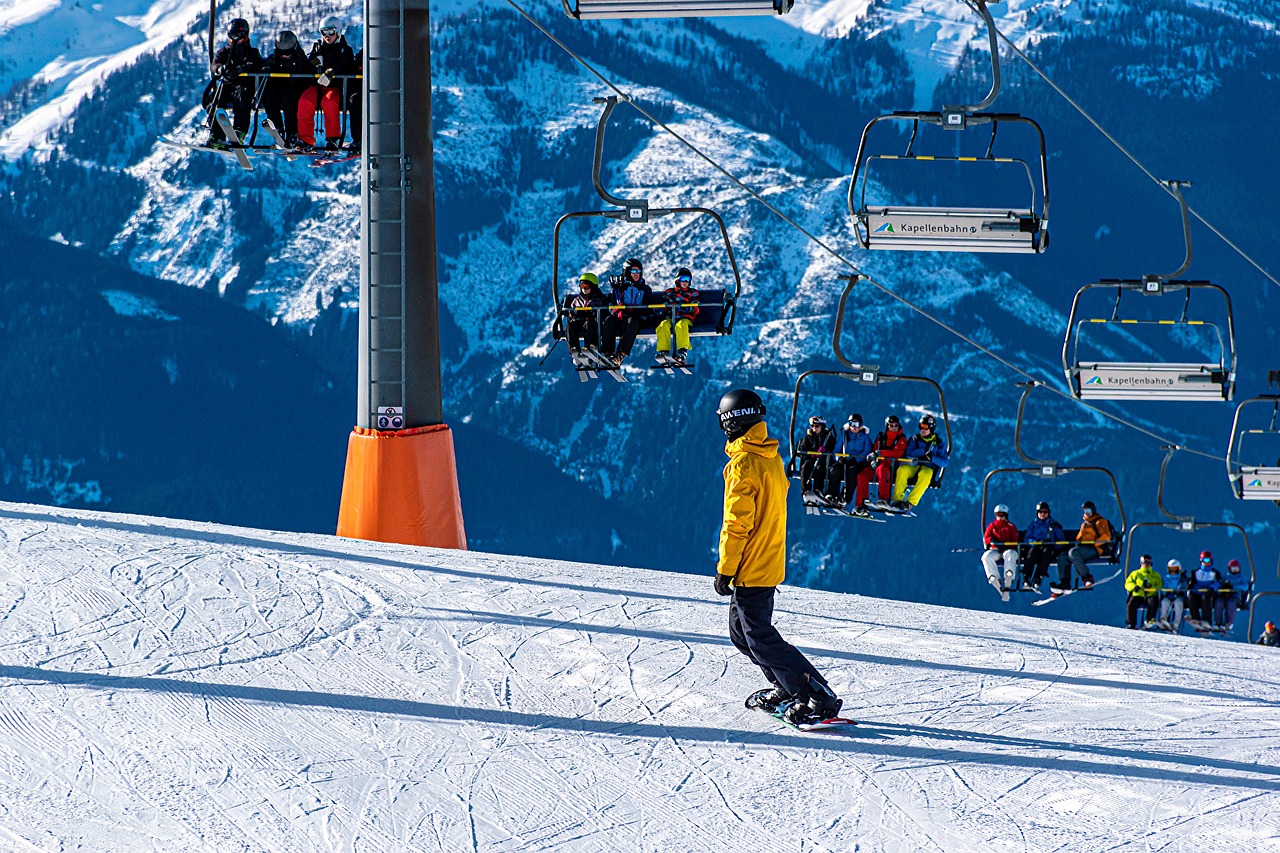 Ski enthusiasts know that not all slopes are created equal. Some mountains promise thrilling drops, while others boast powdery snow perfect for leisurely descents. Around the world, ski resorts offer diverse experiences, from luxury lodges with roaring fireplaces to unique nighttime skiing under the stars. Here's a look at ten ski resorts that stand out for their exceptional offerings.
Whistler Blackcomb – British Columbia, Canada:
Highlights: North America's largest ski resort offers over 8,000 acres of ski terrain. With two majestic mountains, Whistler and Blackcomb, connected by the Peak2Peak Gondola, visitors can enjoy an unparalleled skiing experience complemented by a vibrant village atmosphere.
St. Anton – Tyrol, Austria:
Highlights: Recognized as the 'cradle of alpine skiing,' St. Anton offers challenging slopes and a renowned après-ski scene. With an extensive network of lifts and a lively town atmosphere, it's a hotspot for ski enthusiasts seeking both adventure and culture.
Niseko – Hokkaido, Japan:
Highlights: Famed for its consistent powder snow, Niseko is Japan's top ski destination. The resort is divided into multiple areas, with the Grand Hirafu being the most popular. Night skiing here offers a surreal experience amidst softly falling snow.
Courchevel – Savoie, France:
Highlights: Nestled within the world's largest ski area (Les Trois Vallées), Courchevel exudes luxury. From its Michelin-starred restaurants to opulent lodges, it's a playground for the rich and famous, offering top-notch skiing conditions to match.
Aspen Snowmass – Colorado, USA:
Highlights: A combination of four different skiing areas, Aspen Snowmass caters to both beginners and pros. Beyond the slopes, Aspen offers a unique blend of luxury shopping, dining, and arts, making it a well-rounded winter destination.
Verbier – Valais, Switzerland:
Highlights: Part of the 4 Vallées, the largest ski area in Switzerland, Verbier is renowned for its challenging off-piste terrain. The lively town atmosphere, combined with panoramic Alpine views, makes it a favorite among seasoned skiers.
Treble Cone – Otago, New Zealand:
Highlights: The South Island's largest ski area, Treble Cone is known for its long runs and breathtaking views over Lake Wanaka. With varied terrain, it caters to both beginners and experts, all against the backdrop of New Zealand's stunning landscapes.
Cerro Catedral – San Carlos de Bariloche, Argentina:
Highlights: The most extensive ski resort in the Southern Hemisphere, Cerro Catedral offers a unique skiing experience with views of Lake Nahuel Huapi. The vibrant town of Bariloche, famed for its chocolate, adds to the resort's appeal.
Chamonix Mont-Blanc – Haute-Savoie, France:
Highlights: Situated at the base of Mont Blanc, Europe's highest peak, Chamonix offers a blend of challenging slopes and stunning vistas. Its status as the host of the first Winter Olympics in 1924 only adds to its legendary reputation.
Thredbo – New South Wales, Australia:
Highlights: Australia's premier alpine destination, Thredbo boasts the country's longest runs. Its lively village atmosphere, complete with festivals and events, makes it a top choice not just for skiing but for year-round mountain adventures.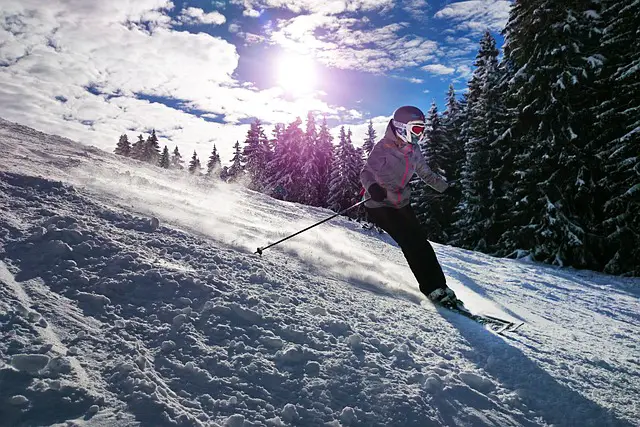 Skiing Beyond the Slopes:

When selecting a ski destination, it's worth considering the 'extras.' Many resorts now offer snow parks, half-pipes, and freeriding zones.
Additionally, activities like snowshoeing, sledging, and ice-skating can add variety to your winter vacation.
Preparing for Your Ski Adventure:

Before hitting the slopes, it's crucial to ensure you're adequately prepared. This means:
Choosing the right gear, ensuring it's well-maintained.

Dressing in layers to combat the cold.

Opting for lessons if you're a novice.

Being aware of safety guidelines, including understanding avalanche risks in certain areas.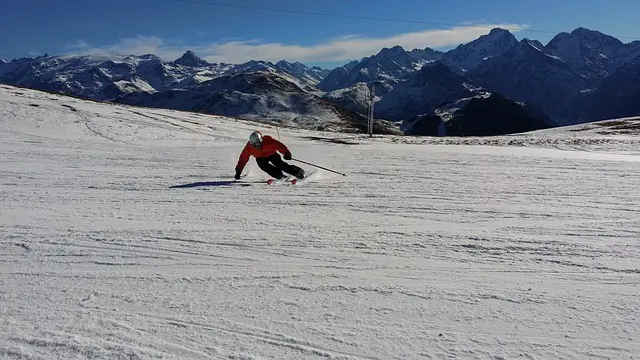 The world's ski resorts offer more than just snowy slopes; they provide unique cultural experiences, luxury amenities, and breathtaking natural beauty. Whether you're carving a path down a challenging black diamond trail or sipping hot cocoa in a mountain chalet, the world's top ski resorts promise unforgettable memories. So, strap on those skis and embark on a winter journey like no other!
The ski experience doesn't end when you step off the slopes. In fact, for many, the après-ski (or "after skiing") activities can be as anticipated as the skiing itself.
The Charm of Après-Ski:
Après-ski offers a delightful blend of relaxation, entertainment, and gastronomy. It's an opportunity to socialize, share stories of the day's adventures, and indulge in local culinary delights.
Whistler Blackcomb's Bars and Restaurants:
Post skiing, the village comes alive with its numerous bars, pubs, and restaurants. Garibaldi Lift Co. is a favorite spot for cocktails with panoramic views of the mountains. For those seeking a hearty meal, Dusty's Bar & BBQ offers a rustic experience with its renowned smoked meats.
Nightlife in St. Anton:
The après-ski scene in St. Anton is legendary. Venues like MooserWirt and Krazy Kanguruh are packed with skiers and snowboarders dancing in their ski boots, making it a lively end to a day on the slopes.
Niseko's Traditional Onsens:
After braving the cold, there's nothing more rejuvenating than soaking in a traditional Japanese onsen (hot spring). Many accommodations in Niseko offer this facility, ensuring visitors experience this deeply rooted Japanese tradition.
Courchevel's Michelin-starred Dining:
Gastronomy is at the heart of the French Alps. Courchevel is home to several Michelin-starred restaurants, like Le 1947, where guests can savor gourmet dishes in luxurious settings.
Aspen's Cultural Scene:
Beyond its eateries and bars, Aspen boasts a rich cultural scene. From art galleries like the Baldwin Gallery to performances at the Wheeler Opera House, there's plenty to indulge in off the slopes.
Après-Ski Fashion:

Looking good off the slopes is just as important for many ski enthusiasts. The world of après-ski fashion is vast, ranging from chic snow boots to luxurious fur-lined jackets. Brands like Moncler and Bogner have set the standard for high-end ski wear that transitions seamlessly from day to night.
Staying Safe and Responsible:

While après-ski is about relaxation and fun, it's essential to remember to consume alcohol responsibly, especially if you're planning to ski the next day. Altitude can intensify alcohol's effects, and a hangover at high elevations is no one's idea of vacation fun.

Ski resorts offer a holistic experience, combining the thrill of skiing with a rich array of après-ski activities. From the lively bars of St. Anton to the tranquil onsens of Niseko, each destination provides its unique flavor to the après-ski scene. As you plan your ski vacation, factor in some time off the slopes to immerse yourself in the local culture, cuisine, and relaxation offerings. Your ski trip will be richer and more memorable for it.