15 Affordable Vacations for Couples on a Budget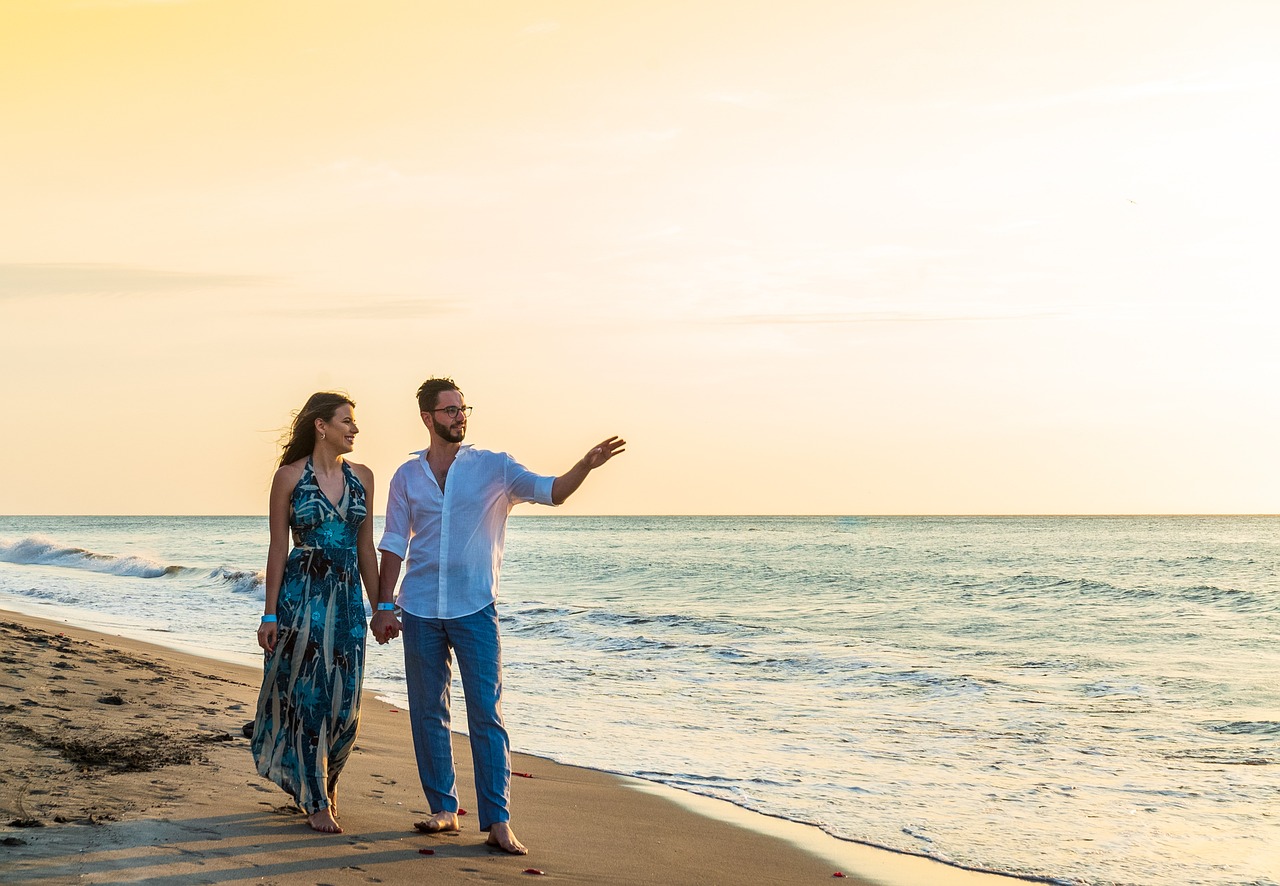 Traveling with your significant other can be a beautiful and memorable experience. However, it doesn't have to come with a hefty price tag. There are numerous affordable vacation options for couples on a budget, offering the opportunity to explore new destinations and create lasting memories without breaking the bank. Here are 15 affordable vacation ideas for couples who want to enjoy a romantic getaway without spending a fortune.
Road Trips

Hitting the open road can be an affordable and exciting way to explore new places with your partner. Plan a road trip route that passes through small towns, national parks, or scenic drives. You can save money by camping or staying in budget accommodations, and prepare your meals to cut down on dining expenses. Road trips offer the flexibility to tailor your journey according to your interests and budget.
Staycations

A staycation is an excellent way for couples to enjoy quality time together without the hassle and expense of traveling far. Explore your city or town as a tourist, visiting local attractions, parks, and restaurants you haven't tried before. To make it feel more like a vacation, consider booking a night or two at a nearby hotel or bed and breakfast.
National Parks

The United States boasts numerous beautiful national parks, offering a range of outdoor activities such as hiking, camping, and wildlife watching. A national park vacation can be an affordable option for couples who enjoy nature and adventure. Purchase an annual National Parks Pass for unlimited access to over 2,000 federal recreation sites, including national parks and national wildlife refuges.
House Swapping

House swapping is an alternative accommodation option that allows you to exchange homes with another couple for a specified period. This can significantly reduce your vacation expenses, as you won't have to pay for a hotel or rental property. Websites like HomeExchange and Love Home Swap can help you find a suitable match based on your preferences and destination.
Camping

Camping is an affordable way to experience the great outdoors and bond with your partner. Choose a scenic campground or a secluded spot in a national or state park and enjoy activities like hiking, fishing, or stargazing. If you don't have camping equipment, you can often rent it at a reasonable price.
Beach Getaways

Beach vacations can be surprisingly affordable if you choose less touristy destinations and plan your trip during the shoulder or off-peak seasons. Opt for budget accommodations like small guesthouses, motels, or vacation rentals. Some affordable beach destinations in the U.S. include Myrtle Beach, South Carolina; Gulf Shores, Alabama; and Daytona Beach, Florida.
City Breaks

City breaks can offer an affordable vacation option for couples who enjoy exploring urban environments. Choose a city within driving distance or look for cheap flights to destinations with a low cost of living. Opt for budget accommodations and take advantage of free or low-cost attractions and activities, such as walking tours, museums, and public parks.
Bed and Breakfasts

Bed and breakfasts can provide a charming and romantic setting for a couple's getaway. They often offer lower rates than hotels and can be found in a variety of locations, from quaint small towns to bustling cities. Many bed and breakfasts also include a delicious homemade breakfast in their rates, helping you save on dining expenses.
Voluntourism

Voluntourism, or volunteer tourism, allows couples to give back while experiencing a new destination. Many organizations offer volunteer vacation packages that include accommodations, meals, and project-related expenses. Voluntourism projects can range from wildlife conservation to community development, and they provide an opportunity for couples to bond over a shared purpose.
All-Inclusive Resorts

All-inclusive resorts can be a cost-effective vacation option for couples, as they typically include accommodations, meals, drinks, and activities in one package price. By choosing an all-inclusive resort, you can avoid unexpected expenses and budget more accurately for your trip. To find the best deals, research resorts in destinations with a low cost of living or during off-peak seasons. Some popular budget-friendly all-inclusive destinations include Mexico, the Dominican Republic, and Jamaica.
Airbnb Rentals

Renting a vacation property through Airbnb or other similar platforms can be an affordable way for couples to experience a new destination. You can find unique and budget-friendly accommodations, such as tiny homes, cabins, or even treehouses. Staying in a rental property with a kitchen also allows you to save money by preparing your meals instead of dining out.
Cruises

Cruises offer a convenient and often budget-friendly vacation option for couples. Many cruise lines offer all-inclusive packages that cover accommodations, meals, and onboard activities. Look for last-minute deals, repositioning cruises, or off-season sailings to find the best bargains. Popular budget-friendly cruise destinations include the Caribbean, Mexico, and Alaska.
Off-the-Beaten-Path Destinations

Instead of visiting popular tourist destinations, consider exploring off-the-beaten-path locations that offer unique experiences and often lower prices. These lesser-known destinations can provide a more authentic and intimate travel experience, as well as opportunities to connect with locals. Examples of budget-friendly off-the-beaten-path destinations include Romania, Georgia (the country), and Nicaragua.
Train Journeys

A train journey can be a romantic and budget-friendly way for couples to explore new destinations together. In the United States, Amtrak offers various scenic routes that pass through picturesque landscapes, such as the California Zephyr, Coast Starlight, and Empire Builder. For a more extended vacation, consider a Eurail pass, which provides access to train travel across multiple European countries at an affordable price.
Budget International Destinations

International travel doesn't have to be expensive if you choose destinations with a low cost of living. Countries in Southeast Asia, Eastern Europe, and Central and South America often offer affordable accommodations, meals, and activities for travelers. Some budget-friendly international destinations for couples include Vietnam, Thailand, Portugal, and Guatemala.
Conclusion
Vacationing with your partner doesn't have to cost a fortune. With a little research and creativity, you can find affordable vacation options that allow you to experience new destinations and create lasting memories together. From road trips and staycations to beach getaways and off-the-beaten-path adventures, there's a budget-friendly vacation option for every couple. Happy travels!