25 Best Things to Do in Berlin, Germany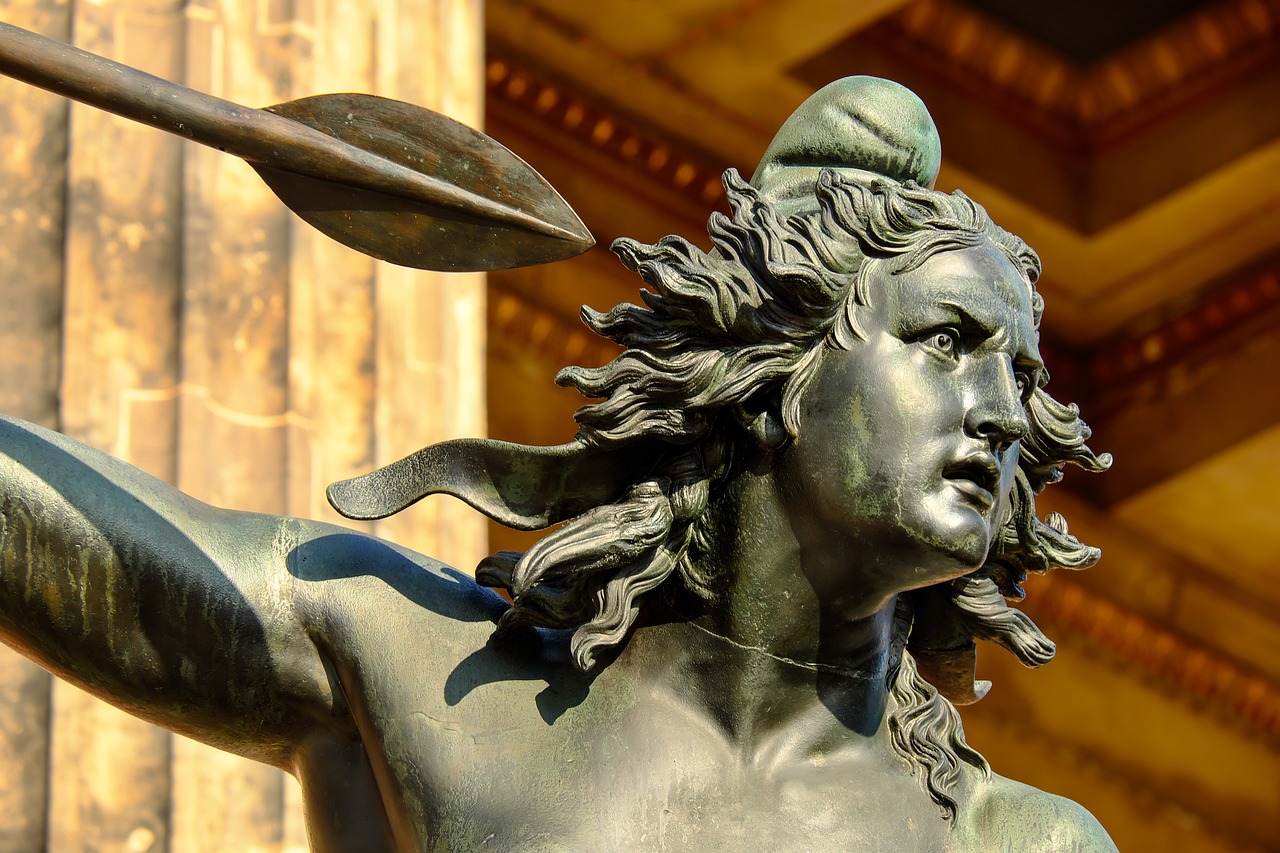 Berlin, the capital city of Germany, is a vibrant metropolis that seamlessly blends its rich history with modern culture. From iconic landmarks to world-class museums, Berlin offers a plethora of attractions for every type of traveler. Here are the top 25 things to do in this dynamic city:
Brandenburg Gate: An iconic symbol of Berlin, the Brandenburg Gate is a neoclassical monument that once marked the division between East and West Berlin. Today, it stands as a symbol of unity and peace.
Berlin Wall Memorial: Pay a visit to the Berlin Wall Memorial to understand the history of the city's division. The preserved remnants of the wall, along with informative displays, provide insight into the Cold War era.
Museum Island: Located in the heart of Berlin, Museum Island is a UNESCO World Heritage site that houses five world-renowned museums, including the Pergamon Museum and the Bode Museum.
Checkpoint Charlie: Once the most famous border crossing between East and West Berlin, Checkpoint Charlie is now a museum that showcases the history of the Berlin Wall and the Cold War.
East Side Gallery: This open-air gallery is a 1.3 km stretch of the Berlin Wall adorned with murals and graffiti by artists from around the world, celebrating freedom and creativity.
Reichstag Building: Home to the German Parliament, the Reichstag offers a glass dome that provides panoramic views of the city. It's advisable to book a guided tour in advance.
Tiergarten: Berlin's largest park, Tiergarten is a green oasis perfect for picnics, jogging, or simply relaxing. The park also houses the Berlin Zoo, one of the oldest zoos in the world.
Potsdamer Platz: Once a bustling hub before World War II, Potsdamer Platz has been revitalized into a modern square with shopping centers, restaurants, and theaters.
Holocaust Memorial: Officially known as the Memorial to the Murdered Jews of Europe, this somber site consists of 2,711 concrete slabs of varying heights, serving as a reminder of the atrocities of the Holocaust.
Charlottenburg Palace: A former royal palace, Charlottenburg is a stunning example of Baroque and Rococo architecture. The palace grounds also feature beautiful gardens.
Berlin Cathedral: This impressive cathedral, with its magnificent dome, is the largest church in Berlin. Visitors can climb to the top for a breathtaking view of the city.
Alexanderplatz: A major public square, Alexanderplatz is home to the World Clock, which displays the time for various cities around the world, and the iconic TV Tower.
DDR Museum: Experience life in East Germany at the DDR Museum, which offers interactive exhibits on daily life, politics, and culture during the era.
Tempelhofer Feld: Once an airport, Tempelhofer Feld is now a vast public park where visitors can cycle, skate, or have a BBQ.
Kurfürstendamm: Berlin's premier shopping boulevard, Kurfürstendamm is lined with luxury boutiques, cafes, and the historic Kaiser Wilhelm Memorial Church.
Topography of Terror: Located on the site of the former Gestapo headquarters, this museum documents the atrocities committed by the Nazi regime.
Ritter Sport Bunte Schokowelt: Chocolate lovers must visit this colorful store where you can create your own chocolate bar with a variety of fillings.
Mauerpark: Every Sunday, Mauerpark comes alive with a vibrant flea market, street performers, and the famous open-air karaoke.
Gendarmenmarkt: One of Berlin's most beautiful squares, Gendarmenmarkt is flanked by two domed cathedrals and the Konzerthaus (Concert House).
Hamburger Bahnhof: A former train station, this museum now showcases contemporary art from the 1960s to the present.
Berlin Philharmonic: Enjoy a concert at this world-renowned concert hall, known for its exceptional acoustics and iconic architecture.
Bebelplatz: Historically significant, Bebelplatz is where the Nazi book burning took place in 1933. A glass panel on the ground provides a view of empty bookshelves, symbolizing the books that were destroyed.
Spreepark: An abandoned amusement park, Spreepark offers a unique and eerie experience. Guided tours are available.
Neues Museum: Home to the famous bust of Queen Nefertiti, the Neues Museum showcases ancient Egyptian, Prehistoric, and Classical artifacts.
Hackescher Markt: A lively area known for its courtyards filled with shops, galleries, and cafes. It's a great place to explore Berlin's bohemian side.
Berlin is a city that offers a unique blend of history, culture, and modernity. Whether you're a history buff, an art lover, or simply looking to explore a vibrant European capital, Berlin has something for everyone.
Technikmuseum: Dive into the world of technology at the German Museum of Technology. With exhibits ranging from aviation to computers, it's a haven for tech enthusiasts.
Kreuzberg: Known for its alternative vibe, Kreuzberg is a district filled with eclectic bars, restaurants, and street art. Don't miss the bustling May 1st street festival here.
Treptower Park: This serene park along the Spree River is home to the Soviet War Memorial, a massive monument commemorating 5,000 of the 80,000 Soviet soldiers who died during the Battle of Berlin.
Bergmannstraße: Located in Kreuzberg, this street is known for its vintage shops, international cuisine, and the Marheineke Markthalle, a traditional market hall.
Berlinische Galerie: This museum of modern art, photography, and architecture showcases works from the 20th century to the present, highlighting Berlin's artistic evolution.
Victory Column (Siegessäule): This iconic monument, topped with a golden statue of Victoria, offers panoramic views of the city from its observation deck.
Urban Nation: A museum for urban contemporary art, Urban Nation is a testament to Berlin's thriving street art scene, featuring works by international artists.
Pfaueninsel (Peacock Island): A UNESCO World Heritage site, this picturesque island in the River Havel is home to a historic castle and free-roaming peacocks.
Stasi Museum: Delve into the operations of East Germany's secret police at this museum, which is housed in the former Stasi headquarters.
KaDeWe: The Kaufhaus des Westens (Department Store of the West) is Europe's second-largest department store. Its gourmet food hall is a must-visit for foodies.
Badeschiff: This floating public swimming pool on the River Spree is a popular summer spot. In winter, it transforms into a sauna.
Currywurst Museum: Discover the history of Berlin's favorite fast-food snack, the currywurst, at this quirky museum. Don't leave without trying a sample!
The Jewish Museum: Designed by architect Daniel Libeskind, this museum traces the history of Jewish culture in Germany through interactive exhibits.
Olympiastadion: Built for the 1936 Olympics, this stadium is a marvel of modern architecture. It's also the home ground for the Hertha BSC football team.
Bunker Tours: Explore Berlin's underground history with guided tours of WWII bunkers and Cold War nuclear shelters.
Kulturforum: This cultural complex houses several institutions, including the Gemäldegalerie, which boasts an impressive collection of European art.
Liquidrom: Experience relaxation at this modern spa, known for its saltwater floating pool and ambient music.
Fernsehturm (TV Tower): While mentioned earlier in the context of Alexanderplatz, a visit inside the tower is a must. The revolving restaurant offers a 360-degree view of Berlin.
Sachsenhausen Concentration Camp: Located just north of Berlin, this former concentration camp serves as a poignant reminder of the horrors of the Nazi regime.
Berlin Botanical Garden: With over 20,000 plant species, this is one of the world's most diverse botanical gardens. The tropical greenhouse is a highlight.
Berlin's allure lies in its ability to offer a multifaceted experience, from its poignant historical sites to its avant-garde art scene. Whether you're wandering through its lively neighborhoods or delving into its past, Berlin promises an unforgettable journey.