30 Best Restaurants in The Netherlands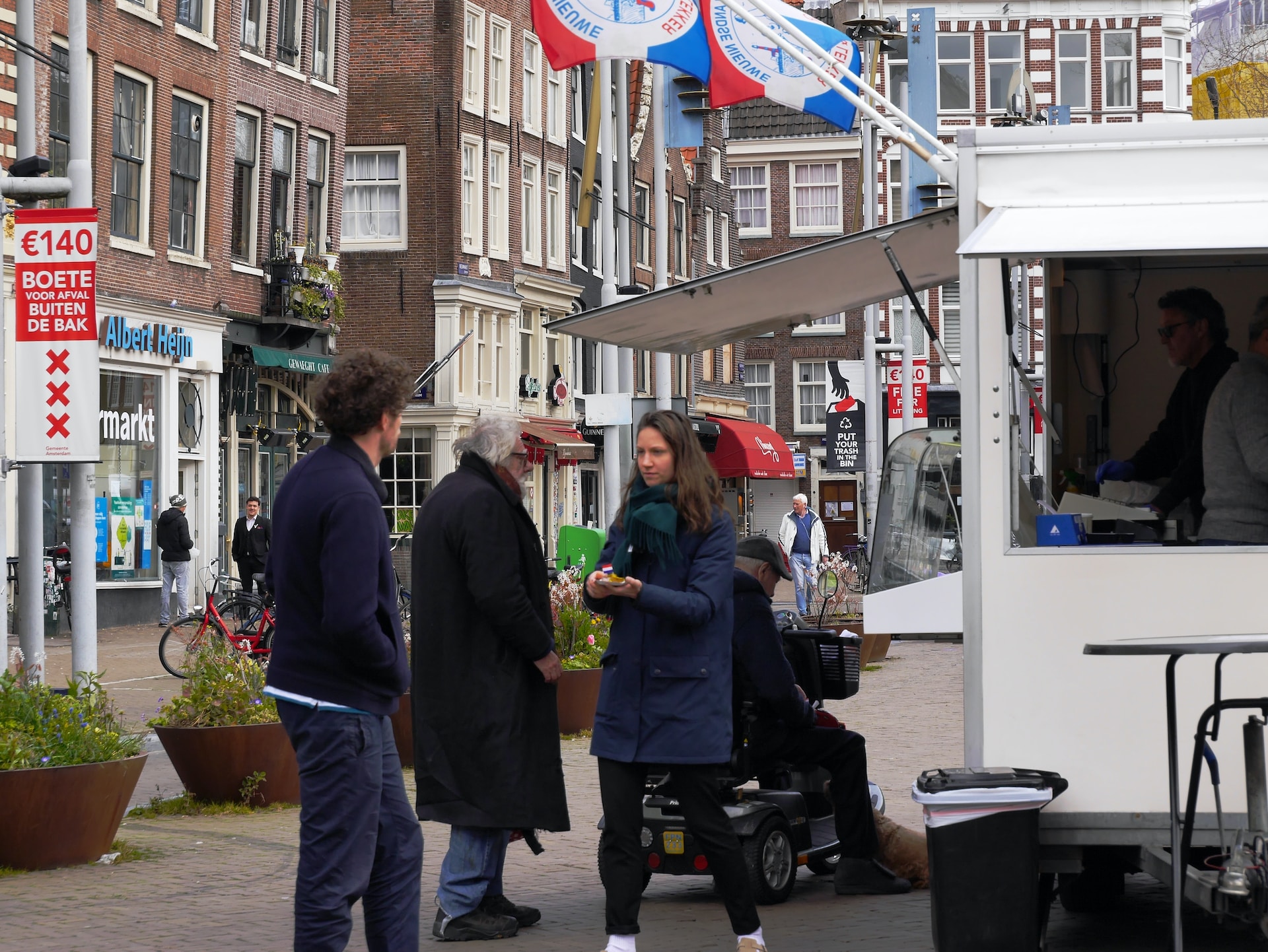 When you think of The Netherlands, windmills, tulips, and canals might come to mind. However, there's a culinary landscape that's equally fascinating. From Michelin-starred restaurants to trendy spots serving global cuisines, the Dutch dining scene is diverse and delicious. If you're planning a gastronomic tour of the Netherlands, here are the top 30 restaurants you must consider:
De Librije, Zwolle

One of the few establishments with three Michelin stars, De Librije is led by Chef Jonnie Boer. The menu here is contemporary, imaginative, and inspired by local produce.
Inter Scaldes, Kruiningen

Another three Michelin-starred jewel, it's renowned for its impeccable service and menu influenced by the seasons and regional products.
Ciel Bleu, Amsterdam

Situated in the Okura Hotel, Ciel Bleu offers panoramic city views and a culinary experience led by chefs Onno Kokmeijer and Arjan Speelman.
RIJKS®, Amsterdam

Located next to the Rijksmuseum, this eatery serves dishes inspired by Dutch culinary history with modern twists.
Spectrum, Amsterdam

Two Michelin stars shine over this establishment known for its innovative flavors and unique ingredient combinations.
FG Restaurant, Rotterdam

At FG, molecular gastronomy meets traditional cuisine. Each dish is a delightful surprise, often pushing culinary boundaries.
The Jane, Antwerp

Located in a former church, The Jane offers a spiritual gastronomic journey with a menu curated by Chef Sergio Herman.
Joelia, Rotterdam

Mario Ridder's Joelia is a culinary hotspot in Rotterdam, offering delectable gourmet dishes in an elegant setting.
Vinkeles, Amsterdam

Set within the Dylan Hotel, Vinkeles combines French cuisine with contemporary influences, making each dish a work of art.
Bridges, Amsterdam

Specializing in seafood, Bridges serves up a blend of Dutch and French traditions.
Restaurant Karel V, Utrecht

Set in a historic monastery, Karel V offers a blend of modern and classic recipes, making the dining experience unforgettable.
De Kas, Amsterdam

Housed in a greenhouse, De Kas grows its own vegetables and herbs. The menu is plant-focused, fresh, and deeply connected to the land.
Tribeca, Heeze

With two Michelin stars, Tribeca combines a relaxed ambiance with culinary excellence, offering a memorable dining experience.
Pure C, Cadzand

Another gem by Chef Sergio Herman, it overlooks the North Sea, offering a menu inspired by coastal flavors.
Vermeer, Amsterdam

Chef Chris Naylor's philosophy of using fresh, local ingredients shines through in every plate at Vermeer.
De Leest, Vaassen

With a trio of Michelin stars, De Leest serves up delightful dishes that are both visual and gastronomic treats.
FITZgerald, Rotterdam

This establishment offers a unique mix of European and Asian flavors, creating a unique dining symphony.
De Kromme Watergang, Hoofdplaat

Two Michelin stars guarantee an exceptional dining experience, with a focus on seafood and local produce.
Ron Gastrobar, Amsterdam

Chef Ron Blaauw's venture is all about combining fine dining with a relaxed ambiance. A Michelin star confirms its excellence.
Parkheuvel, Rotterdam

This two Michelin-starred restaurant offers beautiful views of the Maas River and a French-inspired menu.
Taiko, Amsterdam

A contemporary Asian restaurant, Taiko offers a curated menu with ingredients sourced both locally and from afar.
Het Roode Koper, Leuvenum

Set amidst a serene forest, this eatery is a haven for gourmets looking for seasonal and locally-inspired dishes.
Bord'Eau, Amsterdam

Bord'Eau showcases the core flavors of every ingredient by using traditional and modern techniques.
Zarzo, Eindhoven

Chef Adrian Zarzo harmoniously blends Spanish roots with Dutch ingredients, creating a truly unique dining experience.
Bolenius, Amsterdam

A must-visit for vegetarians, Bolenius offers modern Dutch cuisine with a focus on sustainable, local, and fresh ingredients.
Dinner at Six, The Hague

Trendy and modern, this eatery is known for its evolving seasonal menu and warm hospitality.
Restaurant Fred, Rotterdam

Boasting two Michelin stars, Fred is all about elegance, flavors, and culinary innovation.
Moro, Scheveningen

If you're craving Mediterranean, Moro's flavorful dishes, inspired by Southern Spain, North Africa, and the Eastern Mediterranean, will not disappoint.
Da Vinci, Maasbracht

Helmed by Chef Margo Reuten, Da Vinci beautifully combines local ingredients with global inspirations.
Chateau Neercanne, Maastricht

Set in a historic chateau, its terraced gardens and splendid views add to the exquisite French-inspired menu.
In conclusion, the Netherlands offers a rich and diverse culinary landscape. From Michelin-starred establishments to innovative eateries, there's something for every palate. When in the country, make sure to embark on a culinary journey to truly appreciate Dutch gastronomy at its best.