Alberta Travel Guide on a Budget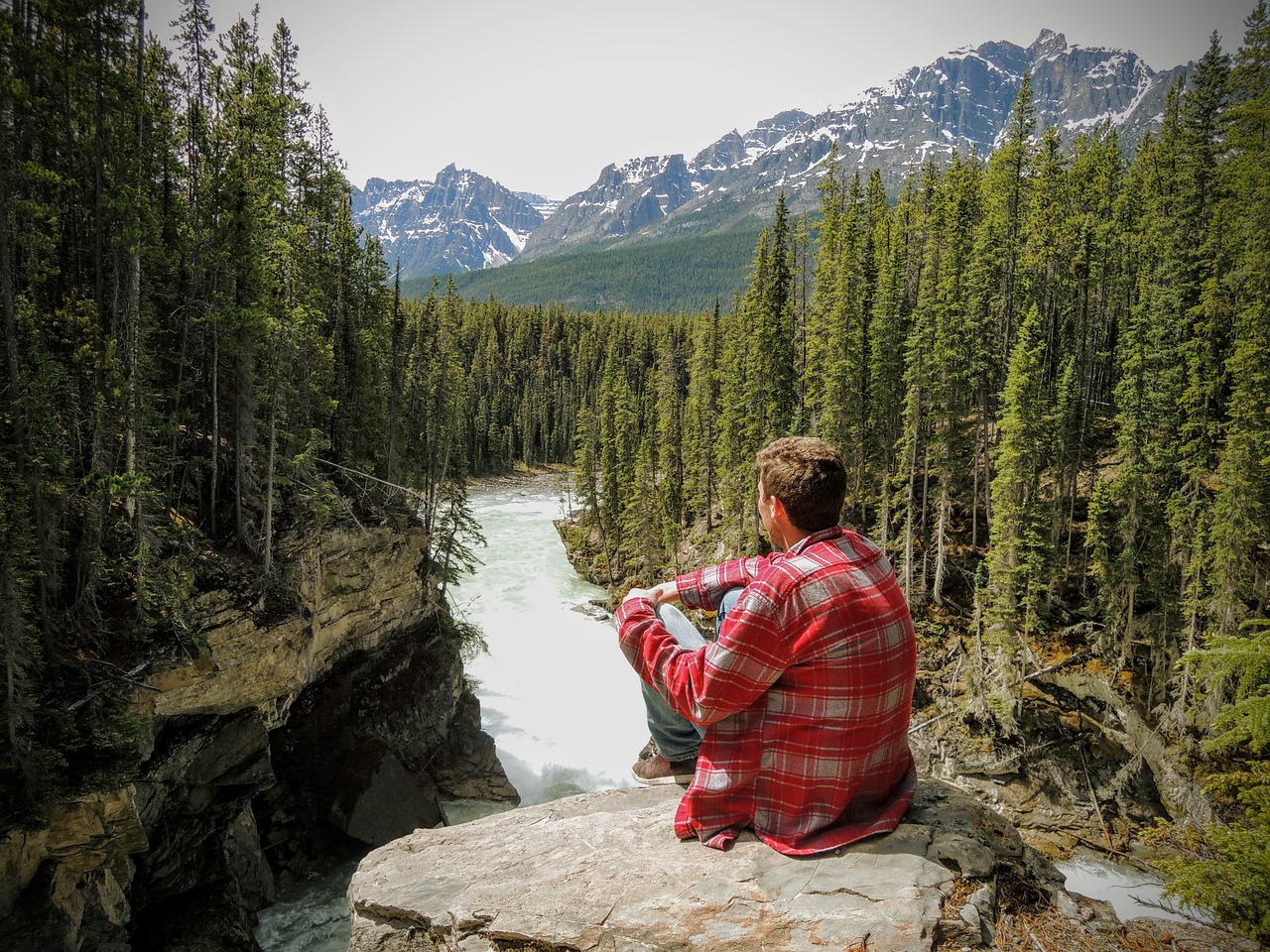 Alberta, located in the heart of Western Canada, is a province filled with stunning natural landscapes, vibrant cities, and a rich cultural history. From the majestic Rocky Mountains to the sprawling prairies, Alberta offers a diverse range of experiences for every traveler. This guide will help you explore the beauty and charm of Alberta without breaking the bank, offering tips and recommendations for affordable accommodations, transportation, attractions, and dining.
Alberta is Canada's fourth most populous province, known for its stunning natural beauty, rich cultural history, and thriving economy. The province is home to two major cities, Edmonton (the capital) and Calgary, as well as numerous smaller towns and rural communities. With a landscape that ranges from the breathtaking Rocky Mountains to the vast prairies, Alberta offers a wide variety of outdoor and urban experiences for travelers on a budget.
Top Budget Destinations in Alberta

a. Banff and Jasper National Parks: These iconic parks, located in the Canadian Rockies, offer incredible opportunities for outdoor adventure and wildlife watching. Budget travelers can enjoy scenic drives, hiking, camping, and more without spending a fortune.
b. Calgary: As Alberta's largest city, Calgary is known for its bustling downtown, rich cultural scene, and proximity to the Rocky Mountains. Must-see attractions include the Calgary Tower, Heritage Park Historical Village, and the annual Calgary Stampede.
c. Edmonton: The province's capital city is home to a vibrant arts and culture scene, as well as several top attractions like the West Edmonton Mall, the largest shopping center in North America, and the stunning Alberta Legislature Building.
d. Drumheller: This small town is famous for its dinosaur history and unique landscapes, including the Royal Tyrrell Museum of Palaeontology and the striking hoodoo rock formations.
e. Lethbridge: With a rich history and scenic location along the Oldman River, Lethbridge offers a variety of budget-friendly attractions, including the Nikka Yuko Japanese Garden and the Galt Museum & Archives.
Affordable Accommodations

Finding affordable accommodations in Alberta is easier than you might think. Consider the following options for budget-friendly lodging:
a. Hostels: Both Calgary and Edmonton offer several budget-friendly hostels, providing dormitory-style accommodations with shared facilities. Hostels often include free Wi-Fi and communal spaces, making them a great option for budget travelers.
b. Budget hotels and motels: Look for budget chain hotels or independent motels, particularly outside of city centers, for lower-cost accommodations.
c. Camping: Alberta's provincial parks and national parks offer numerous campgrounds with affordable rates. Some campgrounds provide basic amenities like restrooms and fire pits, while others offer more extensive facilities like showers and laundry.
d. Vacation rentals: Websites like Airbnb or VRBO can help you find private rooms, apartments, or homes for rent, often at lower rates than hotels.
Budget-friendly Transportation

Getting around Alberta on a budget is relatively straightforward, thanks to a variety of affordable transportation options:
a. Public transit: Both Calgary and Edmonton have efficient and affordable public transit systems, including buses and light rail trains (LRT). Single-ride fares and day passes are available, making it easy to explore the cities on a budget.
b. Intercity buses: For traveling between cities and towns in Alberta, companies like Red Arrow and Ebus offer affordable intercity bus services.
c. Car rentals: Renting a car is a popular option for exploring Alberta, as it provides the flexibility to visit remote locations and set your own schedule. To save money, book your rental car in advance, choose a smaller vehicle, and consider renting from a location outside of the airport, where rates may be lower.
d. Ride-sharing: Services like Uber and Lyft are available in major cities like Calgary and Edmonton, offering a budget-friendly alternative to traditional taxis.
e. Biking: Many cities and towns in Alberta have extensive bike paths and trails, making cycling an affordable and eco-friendly way to get around. Bike rentals are available in popular tourist areas.
Eating on a Budget

Alberta offers a wide variety of budget-friendly dining options, from fast food chains to local eateries. Consider these tips for saving money on food during your trip:
a. Cook your own meals: If you're staying in a vacation rental or hostel with a kitchen, take advantage of the opportunity to cook your own meals. Shop at local grocery stores or farmers' markets for fresh, affordable ingredients.
b. Eat at food courts and fast food chains: While not the healthiest option, food courts and fast food chains can provide filling meals at a low cost. Look for value menus and meal deals for the best savings.
c. Dine at local, non-touristy restaurants: Explore neighborhoods away from popular tourist areas to find authentic and affordable local eateries. Ask locals for recommendations, or use review websites and apps to find budget-friendly dining options.
d. Share meals: Many restaurants serve large portions that can easily be shared between two or more people. Sharing a meal not only saves money but also allows you to sample a variety of dishes.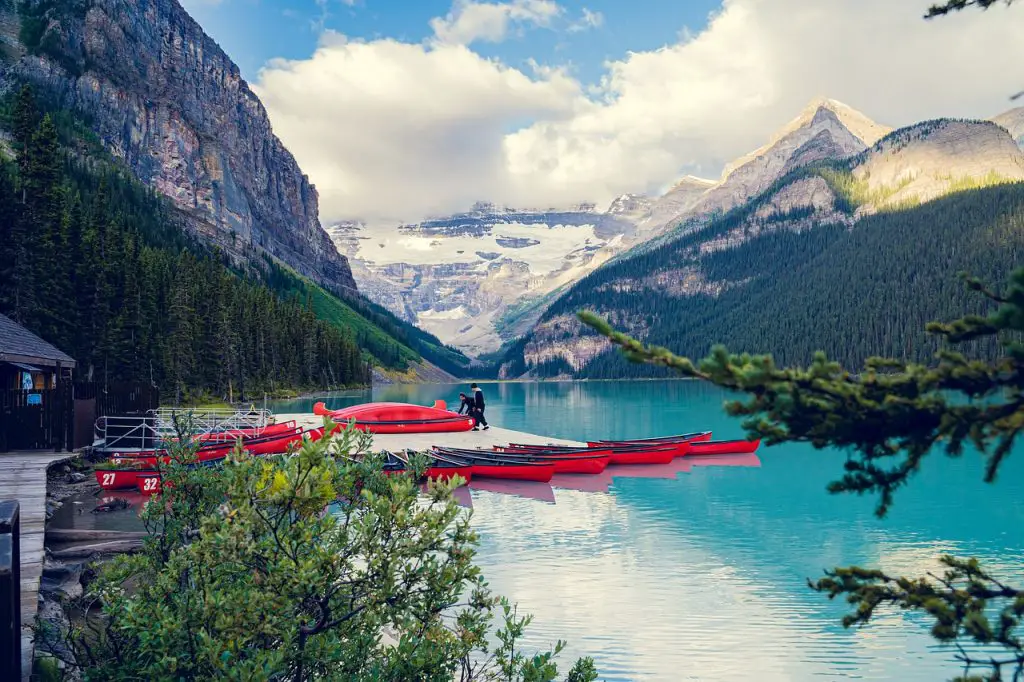 Free and Low-cost Attractions and Activities

Alberta is home to numerous free and low-cost attractions and activities, making it easy to enjoy the province's beauty and culture without spending a fortune:
a. Parks and natural areas: Explore Alberta's stunning national and provincial parks, many of which offer free or low-cost admission. Enjoy hiking, wildlife watching, and scenic drives in places like Banff, Jasper, and Waterton Lakes National Parks.
b. Museums and galleries: Many of Alberta's museums and galleries offer free or discounted admission, particularly on certain days of the week or during specific hours. Notable options include the Art Gallery of Alberta in Edmonton and the Glenbow Museum in Calgary.
c. Festivals and events: Throughout the year, Alberta hosts numerous free or low-cost festivals and events, including the Edmonton International Street Performers Festival, Calgary's Lilac Festival, and the Canmore Folk Music Festival.
d. Self-guided tours: Explore Alberta's cities and towns at your own pace with self-guided walking or biking tours. Use maps, apps, or guidebooks to discover historical sites, public art, and local landmarks.
Budget Travel Tips

a. Travel during the shoulder seasons: Visiting Alberta during the spring or fall can help you save money on accommodations and attractions, as prices are generally lower outside of the busy summer and winter seasons.
b. Book in advance: Secure the best deals on accommodations, transportation, and activities by booking in advance. This can also help you avoid last-minute price increases or limited availability.
c. Use coupons and discounts: Look for coupons and discounts online, in guidebooks, or at local tourist information centers to save money on attractions, dining, and more.
d. Prioritize your must-see attractions: Focus on the attractions and activities that are most important to you, and be willing to skip some of the more expensive or less appealing options to stay within your budget.
Conclusion

Alberta is a diverse and breathtaking province that offers an array of budget-friendly experiences for every traveler. With careful planning and a focus on affordability, you can enjoy the stunning natural landscapes, vibrant cities, and rich cultural history of Alberta without breaking the bank. By choosing budget accommodations, transportation, dining options, and prioritizing free or low-cost attractions, you can create a memorable and cost-effective Alberta adventure. Embrace the spirit of budget travel and discover the many wonders that this beautiful Canadian province has to offer.