Japan Rail Pass User Guide: Exploring Japan by Train
Exploring Japan by train is an unforgettable experience for both tourists and residents alike. The country's extensive rail network is efficient, convenient, and comfortable, making it the perfect way to travel between cities and explore the diverse landscapes and cultures that Japan has to offer. One of the best ways to make the most of this fantastic system is by using the Japan Rail (JR) Pass. In this comprehensive guide, we will cover everything you need to know about the JR Pass, from its benefits and types to how to purchase and use it during your travels.
The Japan Rail Pass offers numerous benefits for travelers, making it an essential part of any trip to Japan. Some of the key advantages include:
a. Unlimited Rides: The JR Pass allows you to enjoy unlimited rides on most JR trains, buses, and ferries throughout the country. This includes the famous Shinkansen (bullet trains) that connect major cities at high speeds, as well as regional trains and local lines.
b. Cost-effective: When compared to purchasing individual tickets for each journey, the JR Pass can save you a significant amount of money, especially if you plan to travel extensively within Japan.
c. Convenience: With a JR Pass, there's no need to purchase tickets for every trip or worry about navigating complex fare systems. Simply show your pass at the ticket gate, and you're good to go.
d. Flexibility: The JR Pass offers a variety of validity periods and types, allowing you to choose the one that best suits your travel plans.
Types of JR Passes

There are several types of JR Passes available, each catering to different travel needs:
a. Nationwide JR Pass: This is the most popular option, providing unlimited travel on JR lines throughout the country. It is available for 7, 14, or 21 consecutive days.
b. Regional JR Passes: If you plan to explore a specific region of Japan, regional passes offer unlimited travel within designated areas. Some examples include the JR East Pass, JR West Pass, and JR Kyushu Pass.
c. Green Car (First Class) Passes: For an added level of comfort and luxury, Green Car passes grant access to first-class carriages on JR trains. These passes are available for both nationwide and regional options.
Eligibility and Requirements

To be eligible for a JR Pass, you must meet the following criteria:
a. You must be a foreign tourist visiting Japan for sightseeing purposes with a "Temporary Visitor" visa status.
b. Japanese nationals living permanently abroad can also qualify for a JR Pass if they can provide proof of residence outside Japan and meet specific criteria.
Purchasing a JR Pass

You must purchase a JR Pass before arriving in Japan, as it is not available for sale within the country. To buy a pass, follow these steps:
a. Choose the type and duration of the pass that suits your travel needs.
b. Purchase your JR Pass through an authorized sales agent, either online or in person. You will receive an Exchange Order, which is a voucher that you will need to exchange for the actual JR Pass once in Japan.
c. Keep the Exchange Order in a safe place, as it is non-refundable and cannot be replaced if lost or stolen.
Activating and Exchanging Your JR Pass

Once you arrive in Japan, you will need to exchange your Exchange Order for the actual JR Pass. To do this, follow these steps:
a. Locate a JR Pass exchange office, typically found at major train stations and airports.
b. Present your Exchange Order, passport, and any required documentation to the staff at the exchange office.
c. Choose the activation date for your pass. You can either activate it immediately or set a future date within 30 days of exchanging the pass.
d. Receive your JR Pass and keep it safe, as it cannot be replaced if lost or stolen.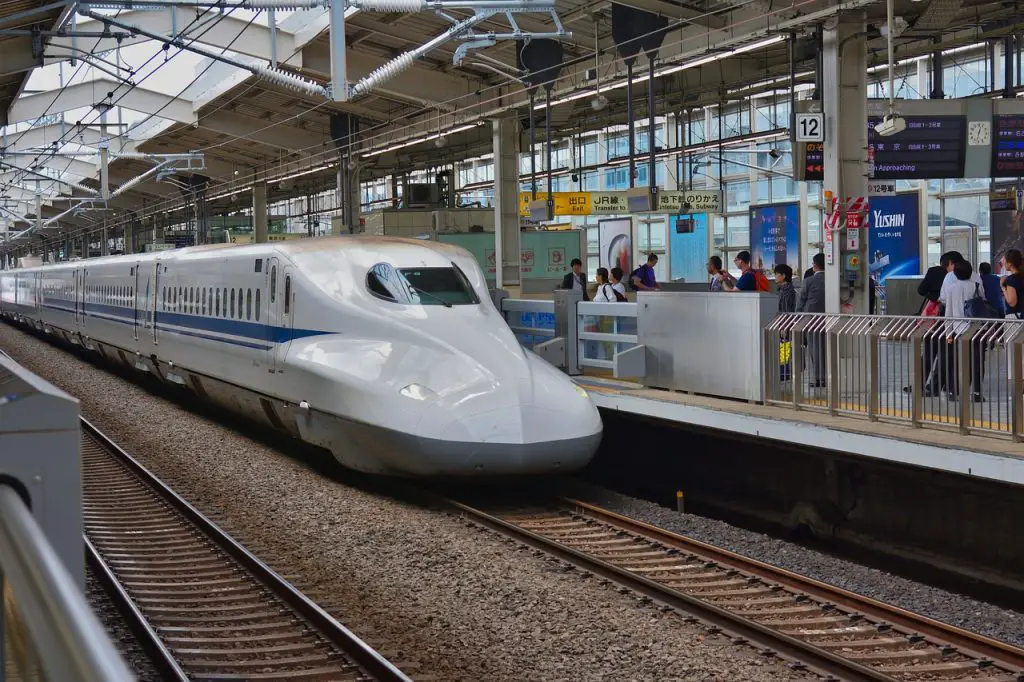 Using the JR Pass: Tips and Hints

To make the most of your JR Pass and ensure a smooth journey, keep these tips in mind:
a. Reserved and non-reserved seating: Some trains offer both reserved and non-reserved seating options. With your JR Pass, you can reserve seats for free at ticket offices or ticket machines in train stations. However, reservations are not required, and you can also opt for non-reserved seating by simply showing your pass at the ticket gate.
b. Travel during off-peak hours: Trains can get crowded during peak hours, especially on popular routes. If possible, try to travel during off-peak hours to secure a more comfortable experience.
c. Plan your route: Use resources like the Hyperdia website or app to plan your journey and check train schedules in advance.
d. Familiarize yourself with JR lines: Be aware that not all train lines in Japan are operated by JR. Your JR Pass will not cover non-JR lines, so plan your route accordingly.
Must-Visit Destinations with Your JR Pass

The JR Pass allows you to explore a wide range of destinations across Japan. Some must-visit spots include:
a. Tokyo: Japan's bustling capital is a perfect starting point for your journey. Explore iconic landmarks like the Tokyo Skytree, Meiji Shrine, and Shibuya Crossing.
b. Kyoto: The ancient capital is home to countless temples, shrines, and traditional neighborhoods, including the famous Kinkaku-ji (Golden Pavilion) and Fushimi Inari Shrine.
c. Hiroshima: Reflect on history at the Peace Memorial Park and visit the nearby island of Miyajima, known for its iconic floating torii gate.
d. Osaka: Experience Japan's culinary capital with its famous street food and lively atmosphere. Don't miss the stunning Osaka Castle and bustling Dotonbori area.
e. Hokkaido: Explore Japan's northernmost island, known for its stunning landscapes, ski resorts, and national parks.
Conclusion

The Japan Rail Pass is an indispensable tool for exploring Japan by train. By offering unlimited travel on JR lines, cost savings, and convenience, the JR Pass helps you experience the best of Japan with ease. With proper planning and a sense of adventure, you can use your JR Pass to create unforgettable memories during your journey through this beautiful and diverse country.