Cuba Travel Guide on a Budget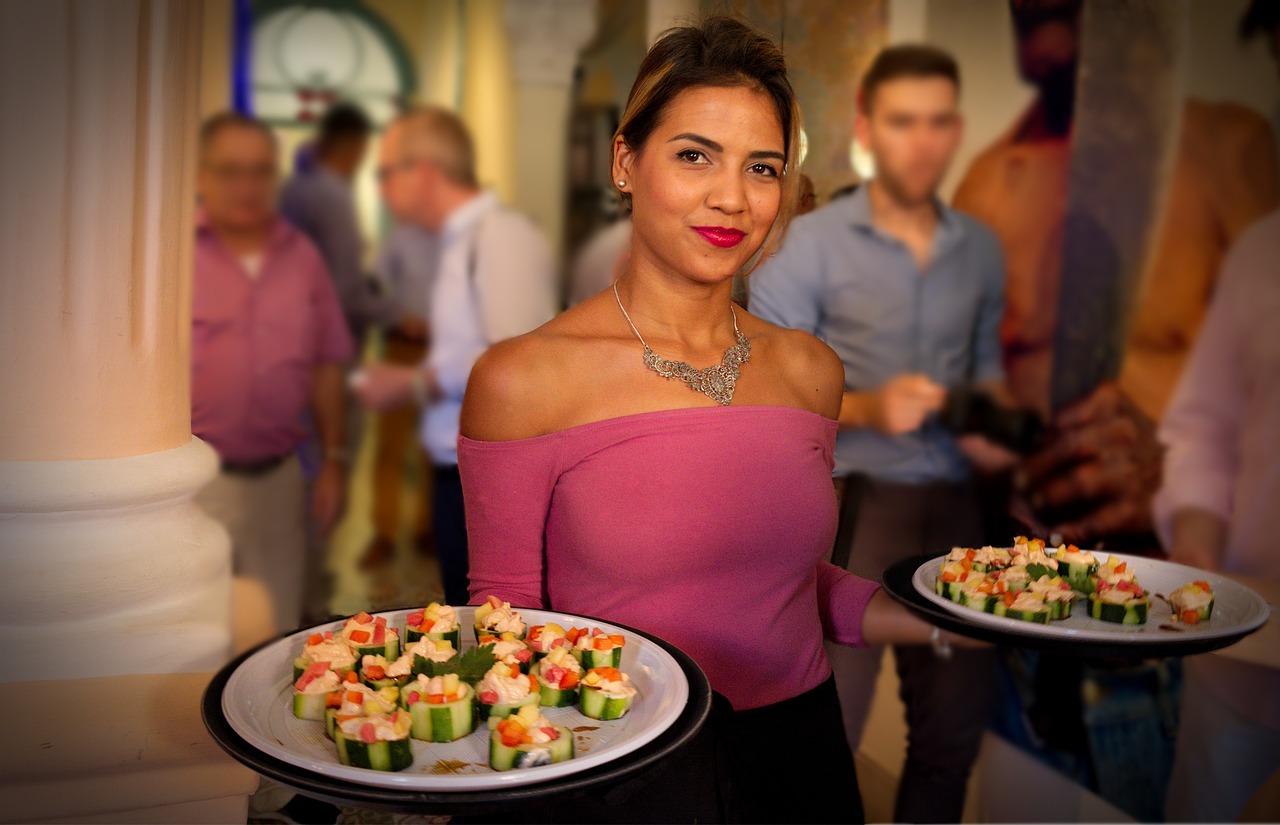 Cuba, an enchanting island in the Caribbean, is a melting pot of rich history, vibrant culture, and stunning natural beauty. Its colonial architecture, vintage cars, and lively music scene have captivated travelers from all over the world. With a little planning, you can experience the authentic Cuba on a budget and create memories that will last a lifetime. This comprehensive guide will provide tips and insights on how to make the most of your Cuban adventure without breaking the bank.
Chapter 1: Preparing for Your Trip
1.1 Visa and travel requirements
Before traveling to Cuba, ensure that you meet all visa and travel requirements. Most travelers need a Cuban Tourist Card (also known as a tourist visa) to enter the country. These cards can be obtained through your airline, travel agency, or the Cuban embassy in your country. Be sure to check the latest travel advisories and entry requirements, as they may change.
1.2 Currency and exchange
Cuba operates on a dual currency system, with Cuban Convertible Pesos (CUC) and Cuban Pesos (CUP). As a tourist, you'll primarily use CUC, but it's essential to familiarize yourself with both currencies. Since exchanging money in Cuba can be challenging, bring enough cash to cover your entire trip. Euros, Canadian dollars, and British pounds are the most widely accepted currencies for exchange.
1.3 Internet and communication
Internet access in Cuba is limited and can be expensive. Wi-Fi is usually available at hotels, some restaurants, and public Wi-Fi hotspots, but you'll need to purchase a Wi-Fi card to use the service. To stay connected, consider buying a local SIM card or renting a mobile Wi-Fi device.
Chapter 2: Budget Accommodation Options
2.1 Casas particulares
Casas particulares, or private homestays, are the most budget-friendly accommodation option in Cuba. They offer an authentic experience, allowing you to stay with a local family and immerse yourself in Cuban culture. Casas particulares can be found in most cities and towns and typically range from $20 to $40 per night, including breakfast.
2.2 Hostels
Although not as common as casas particulares, hostels are another budget-friendly option in Cuba. Hostels offer dormitory-style accommodation and shared facilities, providing a social atmosphere where you can meet other travelers.
Chapter 3: Transportation
3.1 Getting to Cuba
To save money on flights, consider traveling to Cuba during the low season (May to November). Booking flights in advance and being flexible with your travel dates can also result in lower fares.
3.2 Getting around Cuba
Public transportation is the most budget-friendly option for getting around Cuba. Víazul is a popular long-distance bus service that connects major cities and tourist destinations. Tickets can be purchased online or at Víazul bus stations.
For short distances, colectivos (shared taxis) are a cheap and efficient way to travel. These taxis follow fixed routes and charge a small fare per person. You can also rent bicycles or scooters for an affordable and eco-friendly mode of transportation.
Chapter 4: Sightseeing on a Budget
4.1 Free attractions
Cuba is full of free attractions and activities that can help you stretch your budget. Strolling through the streets of Old Havana, admiring the colorful buildings and vintage cars, and watching street performers is a great way to immerse yourself in Cuban culture without spending a dime.
4.2 Museums and galleries
Many museums and galleries in Cuba offer free or low-cost admission. Some must-visit museums include the Museum of the Revolution in Havana, the Che Guevara Mausoleum in Santa Clara, and the Museum of Cuban Art in Havana. Be sure to research the days and times when these attractions offer discounted or free admission to save even more money.
4.3 National parks and nature reserves
Cuba boasts an array of national parks and nature reserves that are either free or have minimal entrance fees. Explore the lush landscapes of Topes de Collantes, the unique ecosystem of the Zapata Swamp, or the stunning beaches of Cayo Jutías without breaking the bank.
Chapter 5: Budget-Friendly Dining
5.1 Paladares
Paladares are privately-owned restaurants that often operate out of the owner's home. They offer delicious, home-cooked Cuban meals at a fraction of the cost of larger restaurants. Dining at paladares is not only budget-friendly but also supports local families and provides an authentic culinary experience.
5.2 Street food
Cuban street food is affordable and delicious, making it perfect for budget travelers. Try popular street foods like tamales, empanadas, and Cuban sandwiches to satisfy your hunger without emptying your wallet. Additionally, look for peso food stalls, which sell snacks and meals priced in the local Cuban Peso (CUP) rather than the more expensive Convertible Peso (CUC).
5.3 Grocery stores and local markets
To save money on meals, consider shopping at local grocery stores and markets. Buying fresh produce, bread, and other staples allows you to prepare your meals or pack picnics for day trips. This not only saves money but also offers the opportunity to try local ingredients and immerse yourself in Cuban food culture.
Chapter 6: Entertainment and Nightlife on a Budget
6.1 Free music and dance performances
Cuba's vibrant music and dance scene can be experienced without spending much money. Look for free live music performances in public squares or bars, and join the locals for impromptu salsa dancing sessions on the streets.
6.2 Fabrica de Arte Cubano (FAC)
FAC, a unique art gallery and nightlife venue in Havana, offers an affordable evening out. With a minimal entrance fee, you can explore contemporary art exhibitions, enjoy live music and DJ sets, and watch film screenings and dance performances.
6.3 Casa de la Trova
Casa de la Trova venues can be found in several Cuban cities, offering an authentic and affordable night out. For a small cover charge, you can enjoy live traditional Cuban music and dance the night away with locals and fellow travelers.
Chapter 7: Budget Travel Tips and Tricks
7.1 Travel during the low season
Visiting Cuba during the low season (May to November) can result in significant savings on accommodations, flights, and activities.
7.2 Learn some Spanish
Having a basic understanding of Spanish can help you navigate Cuba more easily and save money by negotiating prices, understanding local transportation, and avoiding tourist traps.
7.3 Make use of local recommendations
Engage with locals to get recommendations for affordable restaurants, activities, and transportation options. This will help you discover hidden gems and experience Cuba like a local.
7.4 Barter and negotiate
In Cuba, it's common to barter and negotiate prices, especially at markets and with taxi drivers. Don't be afraid to haggle, as it can save you money and is part of the local culture.
Conclusion
Cuba is a fascinating destination that offers a wealth of cultural experiences, natural beauty, and historic attractions. By following the tips and insights provided in this guide, you can discover the authentic Cuba on a budget, creating lasting memories and making the most of your travel experience. Embrace the Cuban way of life, immerse yourself in the vibrant culture, and enjoy the countless budget-friendly adventures that await you on this enchanting island.
Remember to be flexible with your plans and open to new experiences as you explore Cuba's bustling cities, charming towns, and pristine beaches. Interact with the warm and welcoming locals to gain a deeper understanding of Cuban culture and uncover hidden gems that might not be listed in guidebooks.
Whether you are sipping a mojito in a lively Havana bar, hiking through lush landscapes in Viñales, or dancing the night away to the rhythm of Afro-Cuban beats, there is no shortage of affordable and unforgettable experiences to be had in Cuba.
In conclusion, Cuba is a destination that can be both accessible and enjoyable for budget-conscious travelers. With a little research, planning, and an adventurous spirit, you can embark on the Cuban journey of a lifetime without breaking the bank. So pack your bags, brush up on your Spanish, and get ready to experience the magic and allure of Cuba on a budget.