Disney's Animal Kingdom Theme Park Itinerary User Guide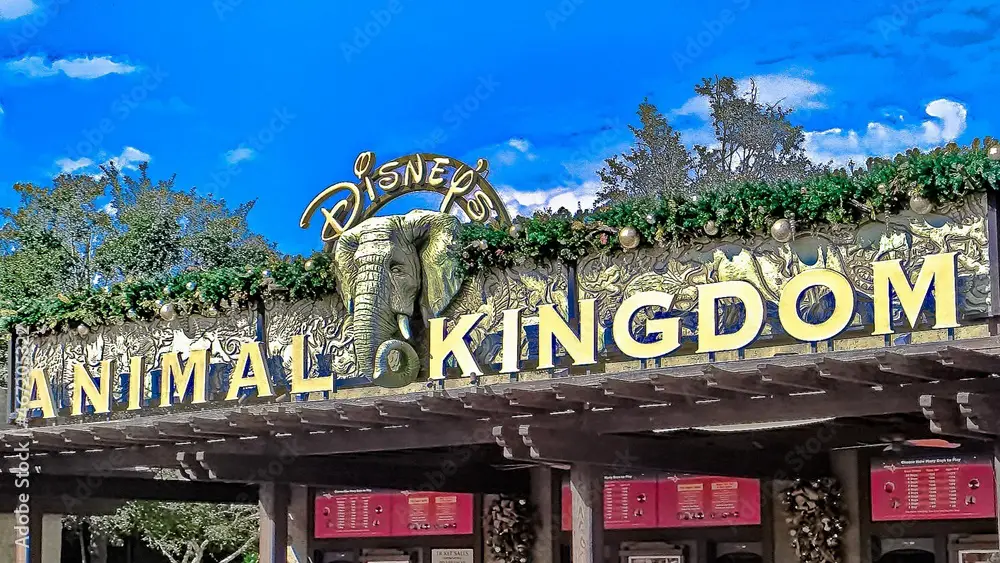 Disney's Animal Kingdom is the largest theme park at the Walt Disney World Resort in Orlando, Florida. This unique park combines thrilling attractions, live shows, and close encounters with animals, all within immersive themed areas. This comprehensive itinerary user guide will help you make the most of your visit to Disney's Animal Kingdom, ensuring a memorable experience for the entire family.
II. Preparing for Your Visit
A. Purchase Tickets

To visit Disney's Animal Kingdom, you'll need a valid theme park admission ticket. You can purchase single or multi-day tickets, depending on the length of your stay. For additional flexibility, consider purchasing a Park Hopper ticket, which allows you to visit multiple Walt Disney World theme parks on the same day.
B. Make Reservations

Disney's Animal Kingdom uses a reservation system called Disney Park Pass to manage park capacity. After purchasing your theme park ticket, make sure to reserve your visit date through the Disney Park Pass system to guarantee entry to the park.
C. Download the My Disney Experience App

The My Disney Experience app is a valuable resource for planning and managing your Disney vacation. The app provides wait times for attractions, park maps, showtimes, and the ability to make dining reservations. You can also use the app to access Disney Genie+, a paid service that allows you to reserve access to select attractions and minimize wait times.
III. Arriving at Disney's Animal Kingdom
A. Transportation

Disney's Animal Kingdom is accessible via various transportation options, including the complimentary Walt Disney World bus system, which connects the park to all Disney Resort hotels. If you're driving, be prepared to pay for parking at the theme park.
B. Park Hours

Park hours vary throughout the year, with extended hours during peak seasons and special events. Check the My Disney Experience app or the Walt Disney World website for the most up-to-date park hours and plan your itinerary accordingly.
IV. Exploring Disney's Animal Kingdom
The park is divided into several themed lands, each offering unique attractions, dining, and entertainment options. To make the most of your visit, follow this suggested itinerary that covers the must-see attractions and experiences in each land.
A. Oasis
Park Entrance and First Impressions

Begin your adventure in the lush, tropical Oasis area, which serves as the entrance to the park. Take a moment to appreciate the scenery and get your bearings before venturing further into the park.

B. Discovery Island
Tree of Life

At the heart of Disney's Animal Kingdom lies the iconic Tree of Life, a massive, intricately carved tree that serves as the park's centerpiece. Be sure to take a photo with the tree as a backdrop and watch the Tree of Life Awakenings projection show after dark.
It's Tough to Be a Bug!

This 3D show, located inside the Tree of Life, is a fun, family-friendly experience that showcases the world of insects through the perspective of Flik, the ant from Disney-Pixar's "A Bug's Life."
C. Pandora – The World of Avatar
Avatar Flight of Passage

This thrilling attraction allows guests to soar through the skies of Pandora on the back of a banshee. Avatar Flight of Passage is incredibly popular, so consider using Disney Genie+ or arriving early to secure a spot in line.
Na'vi River Journey

Embark on a serene boat ride through a bioluminescent rainforest, complete with stunning visuals and the soothing sounds of Pandora's wildlife.
Explore Pandora's Scenery

Take some time to wander around Pandora and admire its otherworldly landscape, including floating mountains, lush vegetation, and bioluminescent plants that come to life after dark. This immersive land offers numerous photo opportunities and plenty of spots to relax and take in the breathtaking scenery.
D. Africa
Kilimanjaro Safaris

Board an open-air vehicle for an exciting expedition through the African savanna, where you'll encounter various animals, including elephants, giraffes, and lions, in a realistic, natural habitat. This attraction is best experienced early in the day when animals are more active.
Gorilla Falls Exploration Trail

This self-guided walking trail offers close encounters with gorillas, hippos, and other African animals in naturalistic environments. The trail is both educational and entertaining, perfect for animal lovers of all ages.
Festival of the Lion King

This live show is a must-see, featuring incredible performances inspired by Disney's "The Lion King." Sing along to your favorite songs, marvel at the acrobatics, and enjoy the spectacle in this Broadway-style production.
E. Asia
Expedition Everest – Legend of the Forbidden Mountain

This thrilling roller coaster takes you on a daring adventure through the Himalayan mountains, culminating in a face-to-face encounter with the mythical Yeti. Expedition Everest is one of the park's most popular attractions, so consider using Disney Genie+ to minimize wait times.
Kali River Rapids

Prepare to get soaked on this exhilarating whitewater rafting ride through a lush, Asian jungle. Kali River Rapids is a fantastic way to cool off on a hot day, but be aware that you might get drenched!
Maharajah Jungle Trek

Explore the exotic world of Asian wildlife on this self-guided walking trail, featuring animals such as tigers, komodo dragons, and various bird species. The trail offers excellent photo opportunities and a chance to learn more about these incredible creatures.
F. DinoLand U.S.A.
DINOSAUR

Travel back in time on this dark, thrilling ride that takes you on a high-speed chase through a prehistoric world populated by dinosaurs. DINOSAUR combines intense action and stunning special effects, making it a favorite among thrill-seekers.
TriceraTop Spin

This family-friendly ride lets you take to the skies on the back of a colorful Triceratops. It's a great option for younger visitors or those looking for a more laid-back experience.
The Boneyard

This interactive play area is designed for children to dig for fossils, climb, and explore in a dinosaur-themed environment. The Boneyard offers a fun, educational experience for young visitors and a chance for parents to relax while their kids play.
G. Rafiki's Planet Watch
Wildlife Express Train

Board the Wildlife Express Train for a scenic journey to Rafiki's Planet Watch, where you'll learn about animal care, conservation, and Disney's efforts to protect wildlife.
Conservation Station

This educational center showcases interactive exhibits, animal encounters, and live demonstrations. You can even watch veterinary procedures through the glass windows of the park's working animal hospital.
Affection Section

This petting zoo allows guests to interact with various domesticated animals, such as goats, sheep, and pigs. It's a great opportunity for kids to learn about animals up close and personal.
V. Dining and Snacking
Disney's Animal Kingdom offers a variety of dining options, ranging from quick-service restaurants to table-service experiences. Some popular choices include Satu'li Canteen in Pandora, Flame Tree Barbecue in Discovery Island, and Tusker House Restaurant in Africa. Don't forget to try the park's signature snack, the Pineapple Dole Whip, available at various locations throughout the park.
VI. Conclusion
This itinerary user guide will help you navigate and make the most of your visit to Disney's Animal Kingdom Theme Park. By following this plan, you can experience the best attractions, shows, and dining options the park has to offer, all while staying within your budget and time constraints. Be sure to take advantage of the My Disney Experience app and Disney Genie+ service to enhance your visit further, and don't forget to make time for spontaneous moments, as they often create the most memorable experiences. With a little preparation and a sense of adventure, your trip to Disney's Animal Kingdom will be a magical, unforgettable journey.