Dublin Travel Guide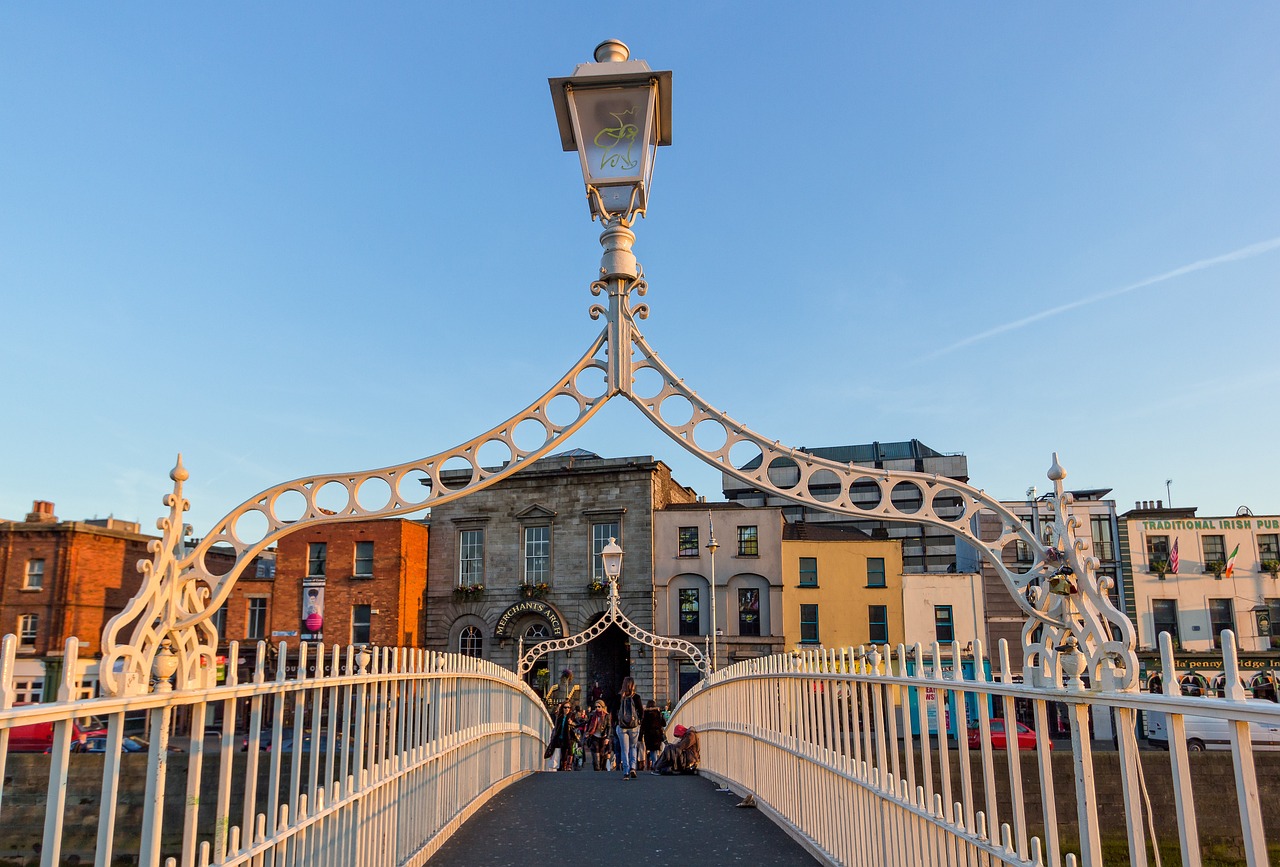 Dublin, the capital of Ireland, is a city steeped in history, culture, and vibrant energy. With its cobbled streets, historic landmarks, and lively pubs, Dublin offers a unique blend of old-world charm and modern dynamism. Whether you're a history buff, a literature enthusiast, or someone simply looking to soak in the local culture, Dublin has something for everyone. In this travel guide, we'll explore the must-visit spots, hidden gems, and local tips to make the most of your Dublin experience.
Historical Landmarks
Trinity College and the Book of Kells: Established in 1592, Trinity College is Ireland's oldest university. The campus itself is a testament to architectural grandeur, but the real treasure lies in its library. The Book of Kells, a 9th-century illuminated manuscript, is one of the world's most famous medieval texts and a must-see.
Dublin Castle: Once the seat of British rule in Ireland, Dublin Castle is a complex of buildings with a rich history. The guided tours offer insights into the castle's past, from its Viking origins to its role in modern-day Ireland.
Kilmainham Gaol: This former prison played a significant role in Ireland's path to independence. Many Irish revolutionaries were imprisoned and executed here. Today, it stands as a museum and a poignant reminder of Ireland's turbulent past.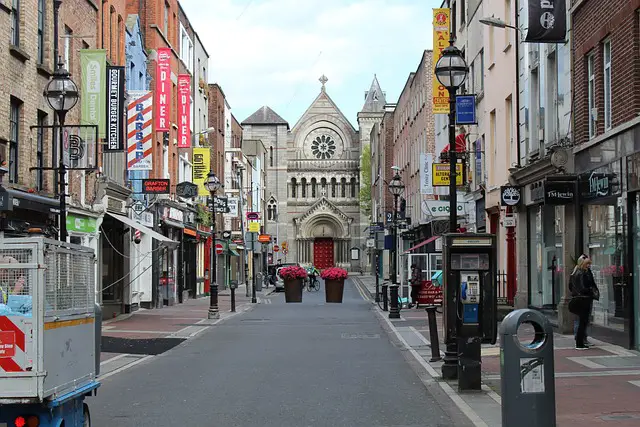 Cultural Experiences
Temple Bar: Known for its bustling nightlife, Temple Bar is the cultural heart of Dublin. With its myriad pubs, galleries, and restaurants, it's a hub of activity day and night. Don't forget to catch a live traditional Irish music session!
The Little Museum of Dublin: This museum provides a delightful overview of Dublin's history in the 20th century. With its curated collection of artifacts and memorabilia, it offers a personal and intimate look at Dublin's past.
Dublin Writers Museum: Celebrate the literary giants of Ireland, from James Joyce to Samuel Beckett, in this museum dedicated to Dublin's rich literary heritage.
Natural Beauty
Phoenix Park: One of the largest city parks in Europe, Phoenix Park is a green oasis in the heart of Dublin. Home to the Dublin Zoo and the official residence of the Irish president, it's a perfect spot for a leisurely stroll or a picnic.
River Liffey: Cutting through the heart of Dublin, the River Liffey offers picturesque views of the city. Walking along its banks or crossing its iconic bridges, like the Ha'penny Bridge, is a serene experience.
Local Tips
Pub Culture: Dublin is renowned for its pubs. While the famous ones like The Temple Bar are worth a visit, don't miss out on the lesser-known local favorites. Ask locals for recommendations and experience the true Irish pub culture.
Public Transport: Dublin is well-connected with buses, trams, and trains. The Leap Card is a convenient way to pay for public transport and offers discounted fares.
Weather: Dublin's weather can be unpredictable. It's always a good idea to carry an umbrella and wear layers.
Local Cuisine: Don't leave Dublin without trying traditional dishes like Irish stew, soda bread, and of course, a pint of Guinness.
Hidden Gems
The Iveagh Gardens: Tucked away from the hustle and bustle, these gardens are a peaceful retreat with beautiful landscapes, fountains, and a maze.
Marsh's Library: Ireland's first public library, it's a well-preserved gem with oak bookcases and a collection of rare and ancient books.
Merrion Square: A Georgian garden square, it's surrounded by colorful Georgian houses and has a park in the center, often hosting art exhibitions and events.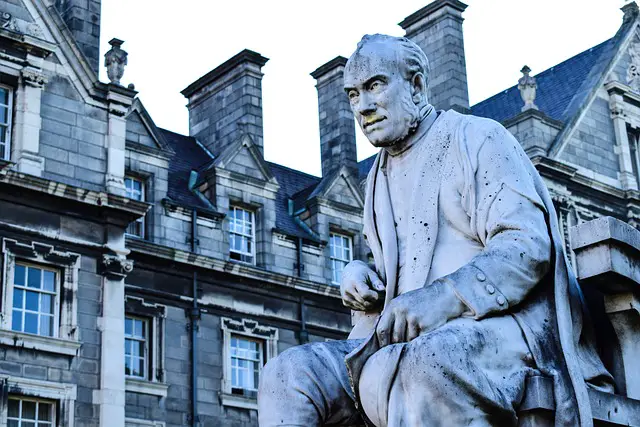 Dublin is a city that wears its history on its sleeve while embracing the present with open arms. Its streets echo with stories of the past, its pubs buzz with lively conversations, and its landmarks stand as testaments to its enduring spirit. Whether you're wandering through its historic quarters, enjoying a pint in a cozy pub, or exploring its hidden nooks and crannies, Dublin promises an unforgettable experience. So, pack your bags and set off on a journey through time, culture, and unparalleled beauty in the heart of Ireland.
Festivals and Events
St. Patrick's Day Festival: Every March 17th, Dublin transforms into a sea of green to celebrate Ireland's patron saint. The city hosts a grand parade, live music, street performances, and of course, plenty of revelry in its pubs. It's an experience like no other and a must-visit if you're in Dublin during this time.
Dublin Theatre Festival: Held annually in the autumn, this festival showcases the best of Irish and international theatre. With a range of performances from classic plays to contemporary works, it's a treat for theatre enthusiasts.
Bloomsday: Celebrated on June 16th, this unique event pays homage to James Joyce and his novel "Ulysses." Fans of the book dress up in Edwardian attire and retrace the steps of the novel's protagonist, Leopold Bloom, through Dublin.
Shopping and Souvenirs
Grafton Street: Dublin's premier shopping street, Grafton Street is lined with both international brands and local boutiques. Street performers often entertain passersby, adding to the lively atmosphere.
George's Street Arcade: A Victorian-era shopping center, it houses a variety of unique shops selling everything from vintage clothing to artisanal crafts. It's a great place to pick up unique souvenirs.
Irish Design Shop: For authentic Irish crafts and designs, this shop offers a curated selection of items made by local artisans.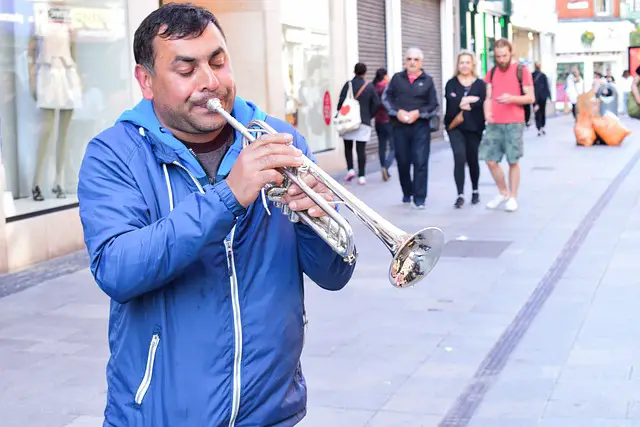 Day Trips from Dublin
Howth: A picturesque fishing village just a short train ride from Dublin, Howth offers stunning sea views, cliff walks, and delicious seafood.
Wicklow Mountains: Known as the "Garden of Ireland," the Wicklow Mountains are a haven for nature lovers. Explore the scenic drives, ancient monastic sites, and serene lakes.
Newgrange: Older than Stonehenge and the Pyramids of Giza, Newgrange is a prehistoric monument and a UNESCO World Heritage site. Its winter solstice phenomenon, where the inner chamber illuminates with the sunrise, is particularly famous.
Nightlife and Entertainment
Whelan's: A legendary live music venue, Whelan's has hosted both local and international acts. If you're a music lover, catching a gig here is a must.
The Comedy Cellar: Ireland's longest-running comedy club, it's the perfect place for a night of laughter with performances from top Irish comedians.
The Cobblestone: For an authentic Irish music experience, head to The Cobblestone in Smithfield. Known for its traditional music sessions, it's a favorite among locals and visitors alike.
Dublin's allure lies in its rich tapestry of history, culture, and modern vibrancy. Every corner of the city tells a story, every pub has a tale to share, and every street echoes with the melodies of the past and present. As you explore Dublin, you'll find that its true essence lies not just in its landmarks but in its people, their warmth, and their indomitable spirit. So, immerse yourself in the Dublin experience, and let the city's charm captivate your heart. Sláinte!