Croatia Travel Guide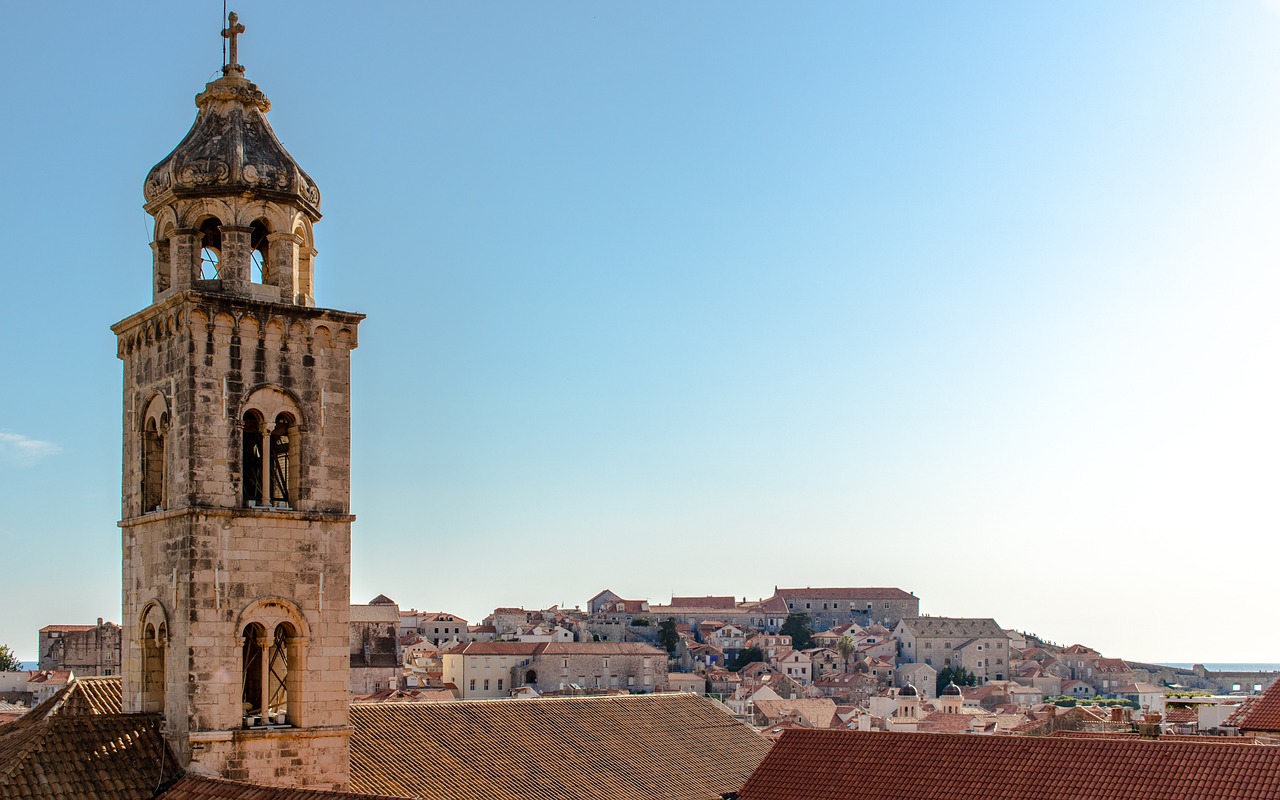 Croatia, a gem on the Adriatic Sea, is a destination that has gained immense popularity in recent years. With its pristine beaches, historic towns, and diverse landscapes, it offers something for every traveler. This guide will provide you with essential information and tips to make the most of your Croatian adventure.
Overview:

Croatia is located in Southeast Europe, bordering the Adriatic Sea. It shares borders with Slovenia, Hungary, Serbia, Montenegro, and Bosnia and Herzegovina. The country boasts a rich history, having been influenced by various cultures including the Romans, Venetians, and Ottomans.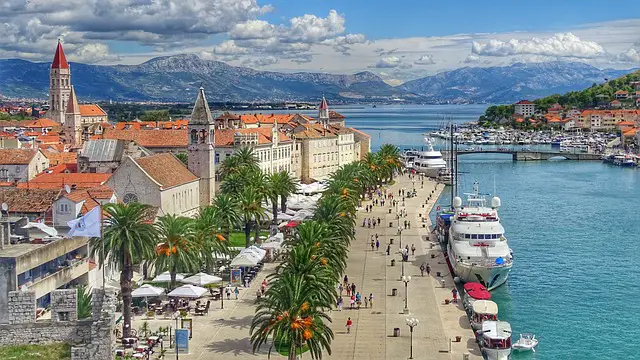 Top Destinations:
Dubrovnik: Often referred to as the "Pearl of the Adriatic," Dubrovnik is a UNESCO World Heritage site. The city's medieval walls, historic buildings, and stunning views make it a must-visit. Fans of the TV series "Game of Thrones" will recognize many of its locations.
Split: Home to the Diocletian's Palace, Split is another UNESCO-listed city. The palace is a living monument, with shops, restaurants, and homes nestled within its ancient walls.
Plitvice Lakes National Park: This park is famous for its cascading lakes and waterfalls. The turquoise waters set against lush greenery offer breathtaking views.
Hvar: An island known for its vibrant nightlife, lavender fields, and beautiful beaches.
Zagreb: The capital city, with its blend of Austro-Hungarian architecture and vibrant street life, offers museums, parks, and a historic old town.
Cuisine:

Croatian cuisine is diverse, with coastal areas offering fresh seafood dishes like grilled fish and risotto, while the interior regions serve hearty meals like čevapi (grilled meat sausages) and sarma (cabbage rolls). Don't forget to try the local wines and olive oils.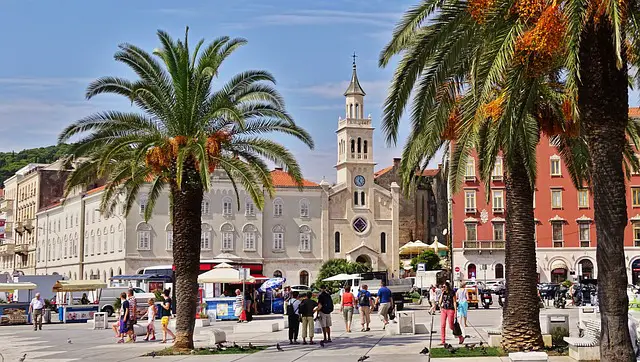 Activities:
Beach hopping: With over 1,000 islands, Croatia has a plethora of beaches. From the sandy shores of Brač to the hidden coves of Vis, there's a beach for everyone.
Sailing: The Dalmatian coast is a sailor's paradise. Charter a boat or join a cruise to explore the islands.
Hiking: For the adventurous, the country offers numerous hiking trails, from the mountains of Paklenica to the terrains of Učka.
Historical tours: Dive into Croatia's rich history by visiting its ancient towns, palaces, and amphitheaters.
Travel Tips:
Currency: The official currency is the Croatian Kuna (HRK). While some places accept euros, it's advisable to have kunas on hand.
Language: Croatian is the official language. English is widely spoken in tourist areas.
Best time to visit: The ideal time for beach vacations is between May and September. For sightseeing and avoiding crowds, consider visiting in the shoulder months of April and October.
Local etiquettes: Croatians are warm and hospitable. A handshake is the common greeting. When visiting someone's home, it's customary to bring a small gift.
Safety: Croatia is generally safe for tourists. However, always exercise caution, especially in crowded areas.
Getting Around:

Public transportation is efficient, with buses connecting major cities. Ferries are the best way to travel between islands. Renting a car provides flexibility, especially for exploring off-the-beaten-path destinations.

Croatia is a blend of Mediterranean charm, historic grandeur, and natural beauty. Whether you're looking to relax by the beach, delve into history, or indulge in gastronomic delights, Croatia promises an unforgettable experience. With its diverse offerings, it's no wonder that this Adriatic jewel has become a top travel destination. Pack your bags and set sail for a Croatian adventure that awaits!
Festivals and Events:
Pula Film Festival: Held in the ancient Roman amphitheater of Pula, this is Croatia's most prestigious film event, showcasing both domestic and international films.
Dubrovnik Summer Festival: A month-long celebration of music, theater, and dance, this festival transforms Dubrovnik's historic sites into vibrant performance venues.
Rijeka Carnival: One of the largest carnival events in Europe, it features colorful parades, masquerade balls, and traditional festivities.
Ultra Europe: Held in Split, this is one of the continent's biggest electronic music festivals, attracting top DJs and music enthusiasts from around the world.
Unique Experiences:
Truffle Hunting in Istria: Join local experts in the forests of Istria to hunt for this culinary gold. Afterward, enjoy a meal prepared with the truffles you've found.
Sea Organ in Zadar: This architectural marvel plays music created by the movement of the sea waves. It's a harmonious blend of nature and artistry.
Ston Walls: Often referred to as the "Great Wall of Croatia," these walls are the second-longest preserved fortification system in the world, offering panoramic views of the region.
Shopping:
Croatia offers a range of unique souvenirs. From traditional lacework from the island of Pag to the renowned neckties (originally a Croatian invention), there's something for everyone. Olive oil, wines, and lavender products are also popular take-home items.
Accommodation:
From luxury resorts along the coast to charming boutique hotels in historic towns, Croatia offers a range of accommodation options. For a unique experience, consider staying in a "sobe" (private room) or renting a traditional stone house.
Environmental Consciousness:
Croatia is increasingly focusing on sustainable tourism. National parks have strict guidelines to protect their ecosystems. Visitors are encouraged to respect nature, reduce plastic usage, and support local businesses that follow sustainable practices.
Croatia's allure lies not just in its scenic beauty but also in its soul. The warmth of its people, the depth of its culture, and the rhythm of its landscapes make it a destination that resonates with travelers long after they've left its shores. As you explore its cities, islands, and hinterlands, you'll discover a tapestry of experiences that weave together to create an unforgettable journey. So, immerse yourself in the Croatian rhythm and let its magic envelop you.