Florida Travel Guide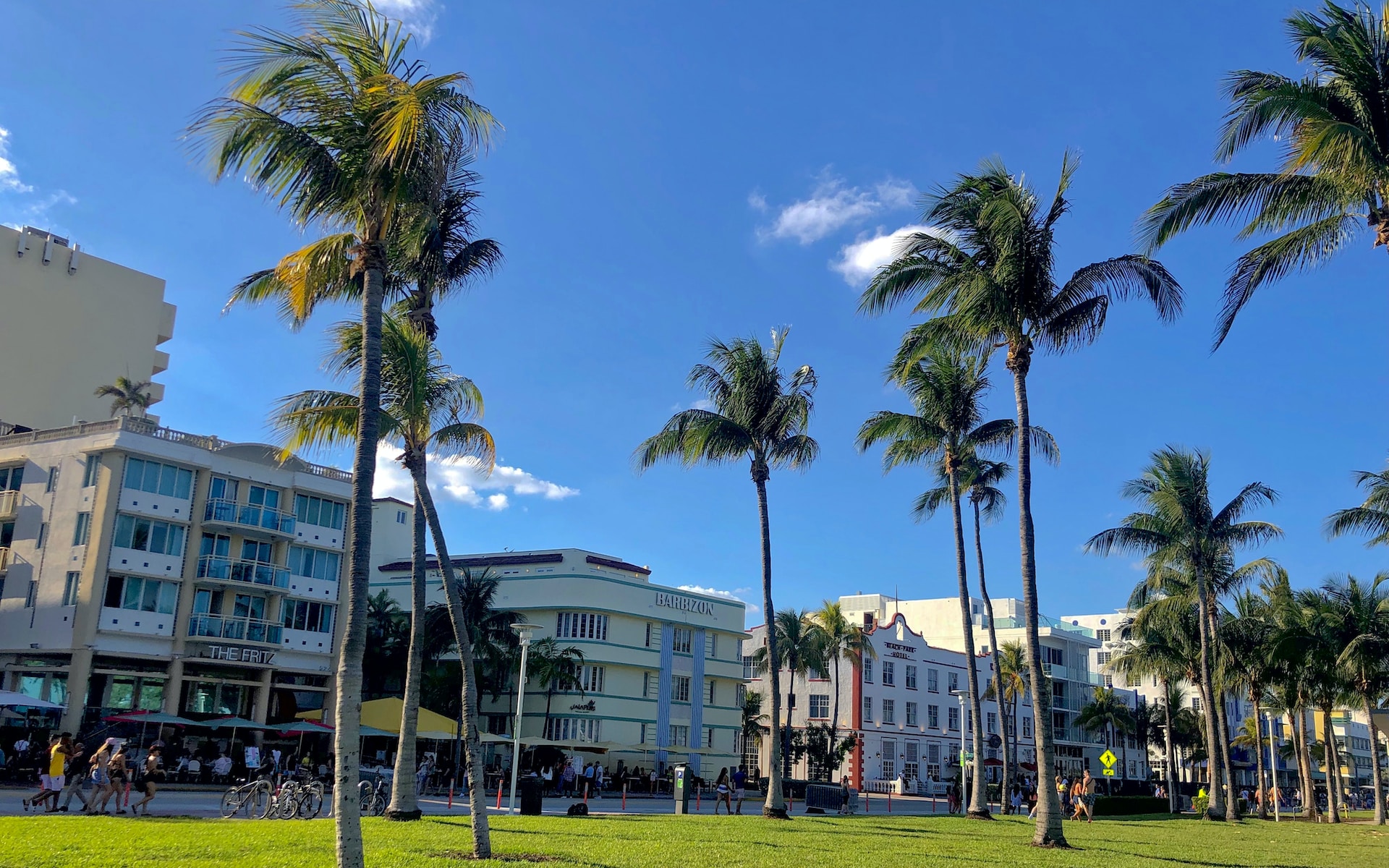 Florida, also known as the Sunshine State, is one of the most popular tourist destinations in the United States. Known for its pristine beaches, vibrant nightlife, diverse culture, and thrilling amusement parks, Florida offers a wide variety of experiences for everyone, from the adventure-seeking traveler to the sun-soaking beachgoer.
Overview

Situated on the southeastern tip of the United States, Florida is home to over 21 million people. Its diverse landscape features the world's most famous theme parks in Orlando, stunning natural beauty in the Everglades and the Keys, and bustling metropolises like Miami. Its geographical location, adjacent to the Gulf of Mexico and the Atlantic Ocean, gives the state a warm climate year-round, making it a hot spot for tourists at any time of the year.
Places to Visit
Orlando
Often regarded as the "Theme Park Capital of the World", Orlando is a must-visit destination for families and thrill-seekers. Home to Walt Disney World and Universal Studios, it offers an exciting array of attractions, including Magic Kingdom, EPCOT, Animal Kingdom, and Hollywood Studios, along with Universal's Islands of Adventure, and The Wizarding World of Harry Potter. If you're a fan of space and astronomy, don't miss out on the Kennedy Space Center, where you can learn about NASA's history and future space exploration plans.
Miami
Miami, with its distinctive Latin vibe, offers an exciting blend of nightlife, beaches, and culture. South Beach is a bustling area with stunning beaches, historic Art Deco architecture, and a lively nightlife scene. The vibrant neighborhoods of Little Havana and Wynwood Walls showcase the city's rich cultural diversity and thriving arts scene. Miami is also a gateway to the Florida Keys, a string of tropical islands stretching about 120 miles off the state's southern tip.
The Florida Keys
The Florida Keys is an archipelago that stretches from the tip of Florida and is home to beautiful beaches, excellent snorkeling, and diving spots. Key West, the southernmost city in the continental U.S., is known for its confluence of cultures, historical sites, and laid-back atmosphere. Don't forget to visit the Ernest Hemingway Home and Museum, where the famous writer once lived.
The Everglades
The Everglades National Park is a UNESCO World Heritage site and a Biosphere Reserve, offering a unique glimpse into a complex and fragile ecosystem. It's home to an array of wildlife, including rare and endangered species like the American crocodile, Florida panther, and West Indian manatee. Visitors can take an airboat tour, hike, or canoe through mangroves, and may even spot alligators in their natural habitat.
Local Cuisine

Florida's cuisine reflects its rich cultural diversity, combining influences from the Caribbean, Latin America, and the Southern United States. Seafood lovers should not miss out on Florida's famous stone crabs, Key West pink shrimp, or a bowl of conch chowder. The Cuban sandwich, a delightful combination of ham, roasted pork, Swiss cheese, pickles, and mustard on Cuban bread, is a must-try in Miami's Little Havana. And of course, a visit to the Keys isn't complete without tasting the authentic key lime pie, known for its tangy, creamy filling and crumbly crust.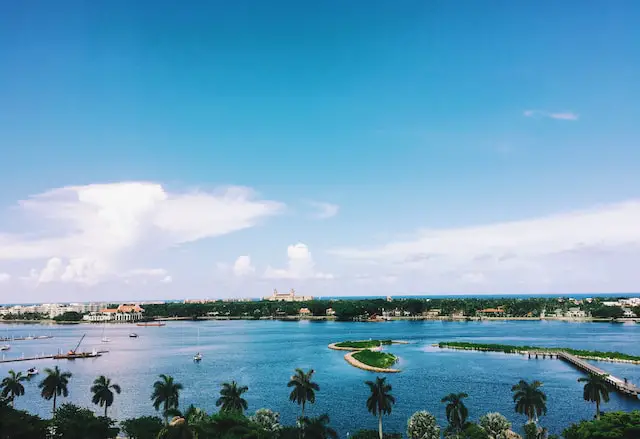 Travel Tips

Traveling in Florida can be a unique experience, but it's essential to plan well to enjoy your trip fully. Here are some tips:
Weather: Florida has a tropical climate, with a rainy season from May to October. Pack plenty of sun protection, and don't forget an umbrella or raincoat. Also, keep in mind that Florida is prone to hurricanes from June to November.
Transportation: While major cities like Miami and Orlando have public transportation, you might find it more convenient to rent a car, especially if you plan on visiting several destinations in the state.
Wildlife Safety: If you're visiting the Everglades or any other wildlife area, keep a safe distance from animals and follow all park rules and regulations.
Florida, with its vast array of attractions, food, and culture, truly offers something for everyone. Whether you're an adventure enthusiast looking for the thrill of amusement parks, a beach lover seeking sun-kissed sands, or a culture aficionado eager to delve into the local scene, the Sunshine State awaits with open arms and endless opportunities for exploration and enjoyment. As with any travel experience, the key is to embrace the diversity of experiences, respect the local culture and environment, and savor every moment. Welcome to Florida!
Activities to Enjoy
Beach Activities
Being surrounded by water on three sides, Florida is home to some of the most beautiful beaches in the United States. From quiet, secluded spots to bustling beach scenes, there's a place for everyone. Enjoy water activities such as snorkeling, paddleboarding, or simply bask in the sun. Don't miss out on Siesta Key, often ranked as one of the top beaches in the United States for its fine white sand and clear, blue waters.
Hiking and Biking Trails
Despite its reputation as a beach destination, Florida also offers a diverse range of hiking and biking trails. The Florida National Scenic Trail spans across 1,300 miles, offering a fantastic view of the state's landscape. The Blackwater River State Forest is a haven for those seeking a bit of off-the-beaten-path adventure.
Golfing
Florida is a golfer's paradise, boasting over 1,000 golf courses. The climate allows for year-round play, and courses range from world-renowned professional venues to local hidden gems. Ponte Vedra Beach's TPC Sawgrass, known for its notorious 17th-hole island green, is one of the most recognized courses worldwide.
Shopping and Nightlife

Florida offers a plethora of shopping experiences. In Miami, Lincoln Road Mall and the luxury Design District cater to high-end shoppers, while Orlando's outlets are great for those hunting for deals. For a unique shopping experience, visit St. Augustine's historic streets, offering an array of boutiques and antique shops.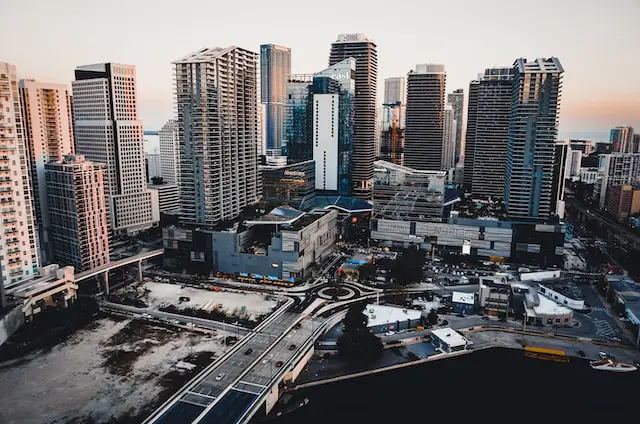 Florida's nightlife is vibrant and diverse. Dance the night away in Miami's nightclubs, enjoy live music at Key West's bars, or sip craft beers in Tampa's breweries.
Festivals

Florida hosts several festivals throughout the year, reflecting its rich culture and diversity. Some of the highlights include the Calle Ocho Festival, a one-day fiesta in Miami with Latin American music and food, the Florida Strawberry Festival showcasing the state's agricultural heritage, and the Hemingway Days in Key West, celebrating the legacy of the famous writer.
Accommodation

Florida offers a wide variety of accommodations to suit every taste and budget. Luxury seekers can stay at upscale resorts in Miami or Palm Beach. Those looking for family-friendly options can find plenty of hotels near Orlando's theme parks. For a unique stay, consider booking a beachfront cottage in the Keys or a vacation rental along the Gulf Coast.
Final Thoughts

Florida's diverse attractions make it a destination that caters to every type of traveler. Its year-round sunshine, warm sandy beaches, exciting theme parks, vibrant culture, rich cuisine, and outdoor activities create an unforgettable experience that continues to draw millions of visitors each year.
Whether you're a first-time visitor or a returning traveler, the Sunshine State's charm and vibrancy will leave you longing to return. With careful planning, respectful tourism, and an adventurous spirit, your Florida vacation can be a truly memorable experience.
Prepare to be dazzled by the blend of natural beauty, cultural diversity, history, and innovation. Enjoy the magic of theme parks, the tranquility of its beaches, the adrenaline rush from its outdoor activities, the taste of its diverse food scene, and the charm of its cities. So pack your bags and embark on a remarkable journey to explore this vibrant state. Florida is ready to amaze you!