How to Become a Real Estate Agent in the UK
The world of real estate is an alluring field, full of opportunities for those with an entrepreneurial spirit, a knack for negotiation, and an interest in property markets. The journey to becoming a real estate agent in the UK can be challenging, but it is also incredibly rewarding. This comprehensive guide will walk you through the steps and provide you with the information you need to get started.
Understanding the Role of a Real Estate Agent
In the UK, a real estate agent, or estate agent as commonly referred, is a professional who helps individuals buy, sell, or rent properties. They understand the local property market, are adept at negotiating deals, and are well-versed in managing the administrative aspects of property transactions. Real estate agents must have excellent communication, sales, and customer service skills. They must also understand the legalities involved in property transactions.
Step 1: Gain a Good Education
The first step to becoming a real estate agent in the UK is to get a solid education. Although you don't necessarily need a degree to become a real estate agent, having one can improve your chances of success in the industry. Many agents have degrees in fields such as business, real estate, marketing, or related fields. However, any degree that helps you develop strong negotiation, marketing, and communication skills can be beneficial.
Step 2: Get Industry Experience
Experience in the industry can be incredibly valuable in this career. This can be gained through work experience, internships, or placements in real estate agencies. This allows you to learn about the day-to-day tasks of an estate agent, develop essential skills, and create a network of contacts within the industry. Experience can also help when it comes to finding a permanent position or training opportunities.
Step 3: Obtain Relevant Qualifications
Although there is no legal requirement in the UK to have specific qualifications to be an estate agent, it's recommended to have some industry-specific training. Several organisations provide relevant courses, including the National Association of Estate Agents (NAEA) and the Royal Institution of Chartered Surveyors (RICS).
These courses cover a variety of topics, such as property law, property management, business skills, and professional practice. Completing such courses can enhance your reputation and give you an edge over competitors. It also reassures clients that you adhere to high professional standards.
Step 4: Join a Professional Body
Joining a professional body like the NAEA or RICS can provide additional benefits. These organisations offer support, advice, and resources for their members. They also provide a platform for networking and continuing professional development. Membership is a mark of professionalism and credibility that can be attractive to employers and clients.
Step 5: Get Started in the Field
Once you've gained the necessary education and qualifications, the next step is to find a job. This could be with a high-street estate agency, an online agency, or even a property management company. As a starting point, you may be working as a junior or trainee estate agent.
It's also worth noting that many estate agents work on a commission basis, meaning that a significant portion of your income may come from the sales you make. This can be highly lucrative, but it does add an element of uncertainty to your income.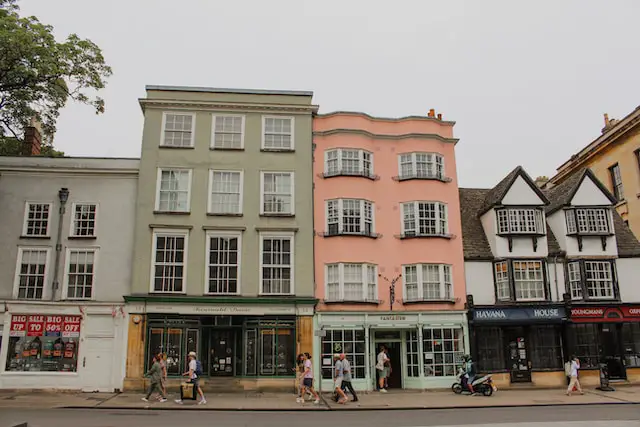 Step 6: Continue Learning and Developing
The real estate market is always changing, so it's essential to continue learning and developing your skills throughout your career. This could mean taking further courses or qualifications, attending industry events, or learning about new technologies and methods in the real estate sector.
Building a Successful Career as a Real Estate Agent
Success in real estate comes down to more than just education and qualifications. It requires dedication, excellent interpersonal skills, and a strong understanding of the property market. By developing these attributes and following the steps above, you can build a rewarding and successful career as a real estate agent in the UK.
Remember that each person's journey into real estate is unique, and there are many paths into the industry. Whether you start straight out of school, transition from another career, or get your start through an apprenticeship or internship, with dedication and the right mindset, you can achieve success in the world of UK real estate.
The path to becoming a real estate agent in the UK can be a thrilling journey. With a flair for sales, a passion for property, and the drive to continuously learn and adapt, you can shape a prosperous career in this vibrant industry.
Step 7: Networking
An integral part of your success as a real estate agent will be networking. This industry thrives on relationships, and your network can become one of your most valuable resources. Attend industry events, join online forums, and participate in local business groups. Get to know mortgage brokers, home inspectors, contractors, and other real estate agents. Building strong professional relationships can lead to referrals, partnerships, and other opportunities.
Step 8: Establish a Strong Online Presence
In today's digital age, having a strong online presence is essential for any real estate agent. Your online presence is often the first impression potential clients will have of you. Invest in a professional website that showcases your expertise, listings, and customer testimonials. Be active on social media platforms where you can engage with your community, share industry news, and advertise your services. Utilise platforms like LinkedIn to connect with other professionals and showcase your experience and credentials.
Step 9: Keep Abreast of Market Trends
Being a successful real estate agent involves constantly staying on top of market trends. This includes understanding shifts in property values, knowing about upcoming developments in your area, and being aware of economic factors that can impact the real estate market. Read industry reports, subscribe to real estate news feeds, and attend local council meetings. The more informed you are, the better advice you can provide to your clients.
Step 10: Develop a Specialism
Over time, you may choose to specialise in a particular type of property or a specific market sector. Whether it's residential, commercial, luxury, rural, or rental properties, becoming an expert in a specific area can help you stand out in the competitive real estate market. This will involve additional learning and gaining further qualifications, but it can add significant value to your service and boost your career.
Step 11: Consider Further Career Progression
As you gain experience and establish your reputation, there are several paths for further career progression. You may choose to become a branch manager, overseeing other agents and the operations of a real estate office. Alternatively, you might decide to become a partner in a real estate firm or even start your own agency. With experience and success, you can also move into property development or real estate consulting.
Becoming a real estate agent in the UK is a career choice that offers ample opportunities for those who are willing to put in the time and effort. It demands a diverse range of skills and an entrepreneurial mindset. It requires you to be a salesperson, a customer service expert, a business manager, and a property adviser all at once. But for those who thrive on challenge and variety, it can be a highly rewarding profession.
Remember, the path to success in real estate is often paved with perseverance and resilience. The market has its ups and downs, but with determination, a desire to continuously learn and adapt, and a genuine interest in helping people with their property needs, you can build a fulfilling and lucrative career as a real estate agent in the UK.