How to Travel to Malibu on a Budget
Malibu, a beautiful coastal city in Southern California, is known for its stunning beaches, luxurious homes, and celebrity residents. While this iconic destination may seem out of reach for budget-conscious travelers, it is possible to enjoy a memorable trip to Malibu without breaking the bank. In this comprehensive guide, we will share tips on how to travel to Malibu on a budget, covering everything from transportation and accommodation to dining and activities.
I. Planning Your Trip
Choose the Right Time to Visit

Timing your trip wisely can have a significant impact on your overall budget. Malibu's peak tourist season is during the summer months when the weather is warm, and the beaches are bustling. However, this is also when prices for accommodations and attractions tend to be at their highest. To save money, consider visiting Malibu during the shoulder seasons (spring and fall) when the weather is still pleasant, but prices are generally lower.
Book Your Accommodation Early

Accommodation is likely to be one of your biggest expenses when visiting Malibu. To secure the best deals, start researching and booking your accommodation as early as possible. This will give you more options to choose from and increase your chances of finding budget-friendly accommodations.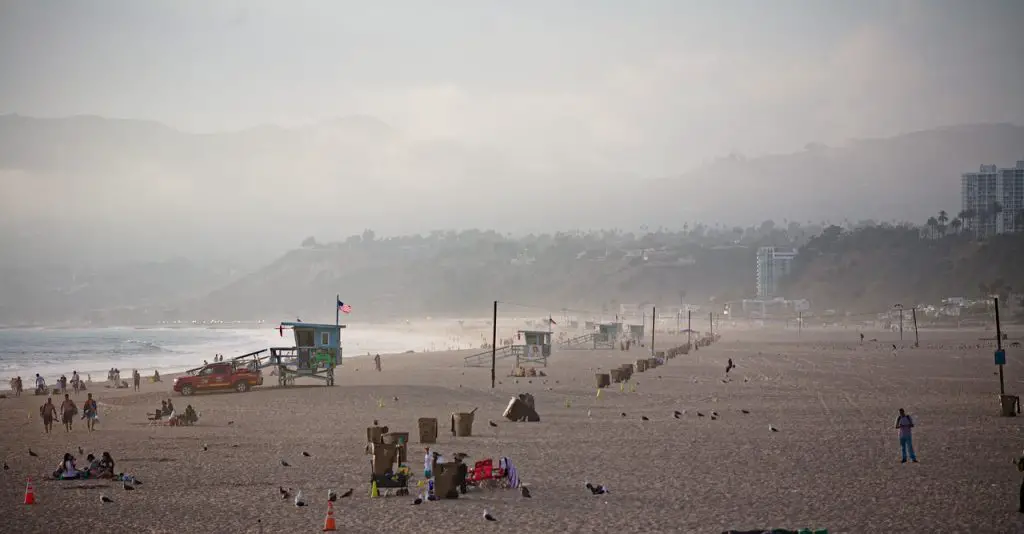 Create a Budget and Stick to It

Before embarking on your trip, create a detailed budget outlining your expected expenses for accommodations, transportation, food, and activities. This will help you prioritize your spending and ensure that you stay within your budget throughout your trip.
II. Getting to Malibu
Look for Affordable Flights

If you're traveling to Malibu from a distance, finding an affordable flight is crucial. Use flight comparison websites to search for the best deals and be flexible with your travel dates and times, as this can often result in lower prices. Additionally, consider flying into a nearby airport, such as Los Angeles International Airport (LAX), and then using public transportation or a rental car to reach Malibu.
Use Public Transportation

Malibu is well-connected to nearby cities and attractions via public transportation. The Los Angeles County Metropolitan Transportation Authority (Metro) operates bus routes that connect Malibu to neighboring cities, including Santa Monica and downtown Los Angeles. Using public transportation is an affordable and environmentally friendly way to explore the area.
Rent a Car

Renting a car can give you the freedom and flexibility to explore Malibu and its surrounding areas at your own pace. Look for deals on car rentals and consider booking a compact or economy car, as these are typically more affordable and fuel-efficient. Additionally, always book your rental car in advance to secure the best rates.
III. Affordable Accommodations
Consider Alternative Accommodations

While Malibu is home to several high-end hotels and resorts, there are also more affordable options for budget-conscious travelers. Consider staying at a hostel, motel, or vacation rental to save on accommodation costs. Websites like Airbnb and Vrbo offer a wide range of vacation rental options, from private rooms to entire homes.
Stay Outside of Malibu

Another option to save on accommodation is to stay in a nearby city, such as Santa Monica or Thousand Oaks, and commute to Malibu for day trips. Accommodations in neighboring cities are often more affordable, and you can still easily access Malibu's beaches and attractions via public transportation or a rental car.
Camping

For the more adventurous traveler, camping is a budget-friendly and unique way to experience Malibu. There are several campgrounds in and around Malibu, such as Malibu Creek State Park and Leo Carrillo State Park, where you can pitch a tent or park an RV for a fraction of the cost of a hotel room.
IV. Eating on a Budget
Make Your Own Meals

One of the easiest ways to save money on food while traveling is by preparing your own meals. If you're staying at a vacation rental or campground with access to a kitchen or grill, take advantage of these facilities and cook your own meals. Visit local grocery stores or farmers' markets to stock up on fresh ingredients, and enjoy home-cooked meals with a Malibu twist.
Eat at Food Trucks and Casual Eateries

Malibu offers a variety of affordable dining options, including food trucks, cafes, and casual eateries. Keep an eye out for food trucks serving up delicious meals at a fraction of the price of sit-down restaurants. You can find food trucks near popular beach areas, parks, and along the Pacific Coast Highway. Additionally, explore local cafes and casual restaurants that offer budget-friendly menu items without sacrificing quality or taste.
Take Advantage of Happy Hours and Specials

Many restaurants and bars in Malibu offer happy hour specials, where you can enjoy discounted food and drinks. Do some research ahead of time and plan your dining schedule around these deals to save money on your meals. Keep in mind that happy hour times and specials can vary by establishment, so it's always a good idea to check with the restaurant or bar beforehand.
Pack a Picnic

Malibu's beautiful beaches and parks provide the perfect backdrop for a picnic. Instead of dining at a restaurant, pack a lunch with sandwiches, salads, fruits, and other portable food items. Find a scenic spot along the beach or in a park and enjoy your meal with a view.
V. Budget-Friendly Activities
Explore Malibu's Beaches

Malibu is famous for its stunning beaches, and the good news is that most of them are free to visit. Spend your days soaking up the sun, swimming, surfing, or simply relaxing on the sandy shores. Some popular beaches to explore include Zuma Beach, El Matador State Beach, and Surfrider Beach.
Hiking and Outdoor Activities

Malibu is home to several beautiful parks and nature reserves, many of which offer free or low-cost access. Enjoy a day of hiking, biking, or birdwatching in the Santa Monica Mountains National Recreation Area, Malibu Creek State Park, or Solstice Canyon. These outdoor activities are not only budget-friendly but also provide a great way to experience Malibu's natural beauty.
Visit the Adamson House and Malibu Lagoon Museum

The Adamson House and Malibu Lagoon Museum are must-visit attractions for history buffs and architecture enthusiasts. The historic Adamson House is a prime example of Spanish Colonial Revival architecture and features stunning Malibu Potteries tilework. The Malibu Lagoon Museum, located on the same property, showcases the history of Malibu and its surrounding areas. Admission to the museum is free, while guided tours of the Adamson House are available at a modest fee.
Stroll Along Malibu Pier

Take a leisurely walk along the historic Malibu Pier, which offers picturesque views of the coastline and the Pacific Ocean. The pier is home to a handful of shops, restaurants, and the Malibu Farm Cafe, where you can grab a bite to eat or simply enjoy the scenery. Walking along the pier is a free and enjoyable way to spend an afternoon in Malibu.
Conclusion
A trip to Malibu doesn't have to be expensive. With careful planning and savvy spending choices, you can experience the best of this coastal paradise on a budget. By prioritizing affordable accommodations, transportation, dining, and activities, you'll be able to enjoy an unforgettable getaway without breaking the bank.