How to Travel to Portland on a Budget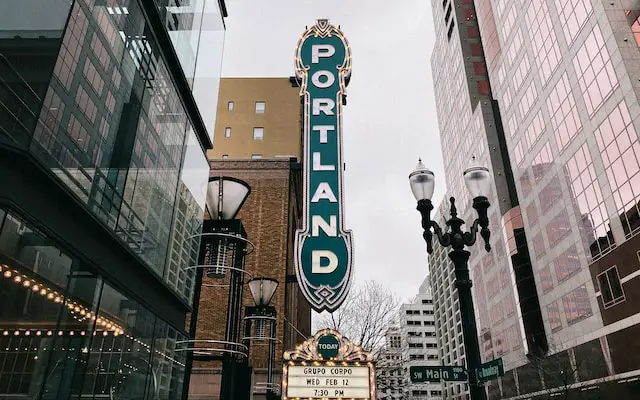 Have you ever dreamed of experiencing the eclectic culture of Portland, Oregon, with its unique blend of urban charm and natural beauty? Portland is famous for its artsy vibe, world-class microbreweries, coffee shops, and an impressive food truck scene, not to mention the rich outdoor attractions like the picturesque Columbia River Gorge and Mt. Hood. Traveling to this vibrant city might seem like a costly affair, but you can explore the Rose City without breaking the bank. Here's how to travel to Portland on a budget.
Planning and Pre-booking
Budget travel starts with smart planning. Start your journey by seeking out cost-saving deals on flights and accommodations. Sign up for fare alerts from websites like Skyscanner, Expedia, or Google Flights to find the best deals on airfare to Portland. Be flexible with your travel dates, as midweek flights are typically cheaper than weekend ones.
Once your flights are booked, the next step is to secure affordable accommodation. Consider staying in budget-friendly neighborhoods such as Hawthorne, Boise, or Alberta, which offer cheaper accommodation options than the city center. Websites like Airbnb, Booking.com, or Hostelworld have plenty of cost-effective options from shared dorms in hostels to private rooms in local houses.
Exploring Portland
Public transportation is your best friend when traveling on a budget. Portland's extensive public transit system, including the MAX light rail, buses, and streetcars, offers a cost-efficient way to navigate the city. Purchase a day pass for unlimited travel across these modes of transport, or consider a Hop Fastpass for longer stays.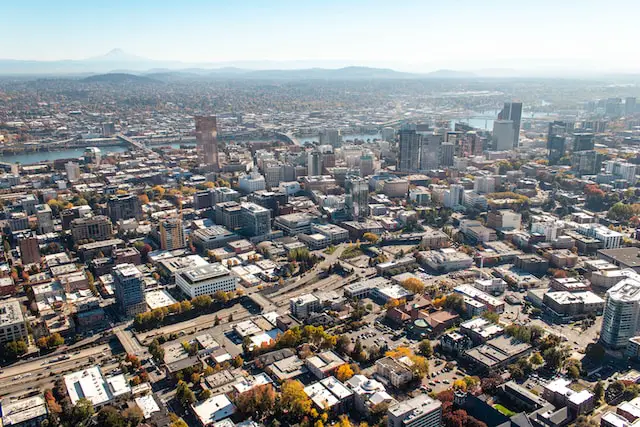 While Portland has many paid attractions, there's an abundance of free or inexpensive activities to enjoy. Visit the renowned Powell's City of Books, the largest independent bookstore in the world, and lose yourself among its millions of books. Explore the thriving arts scene on the First Thursday of each month, where galleries in the Pearl District open their doors for free.
If you're a nature enthusiast, Portland won't disappoint. Take a leisurely stroll in the 5,200-acre Forest Park, explore the scenic Tom McCall Waterfront Park, or enjoy the beauty of the International Rose Test Garden, all free of charge.
Food and Drink
Portland's thriving food scene is renowned, but dining out at every meal can quickly eat into your budget. Thankfully, the city offers several wallet-friendly options. The food trucks, or "food pods" as they're locally known, are a great way to try a variety of cuisines without spending a fortune.
For coffee lovers, instead of going for big coffee chains, try local coffee shops. They often offer high-quality brews at reasonable prices. Similarly, while Portland's craft breweries are world-renowned, you don't need to splurge on expensive tasting tours. Visit during happy hours for discounted brews or check out free brewery tours offered by some establishments.
Entertainment
Look out for free or inexpensive entertainment options. The Oregon Historical Society offers free admission on the first Saturday of every month. The Portland Art Museum has "Free First Thursdays" when entrance is free from 5 to 8 p.m.
Catch a movie at one of the city's independent cinemas like the Laurelhurst Theater or Academy Theater, where tickets are cheaper than mainstream multiplexes. For music lovers, many bars and pubs in Portland host free live music nights, offering a chance to enjoy the city's vibrant music scene without the hefty price tag.
Shopping
Portland is a haven for thrift shopping. Neighborhoods like Hawthorne Boulevard are lined with thrift stores where you can find everything from vintage clothing to pre-loved books and home décor. This is not only a budget-friendly shopping option, but also a sustainable one.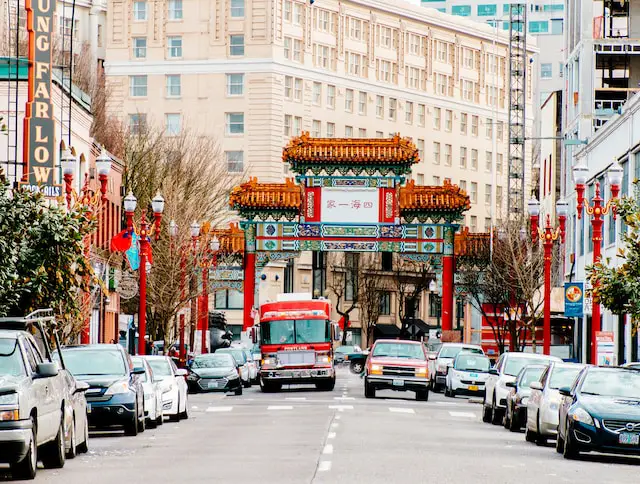 Embrace the Local Lifestyle
Another key to traveling to Portland on a budget is embracing the local lifestyle. Portland is a city that highly values sustainability and environmental consciousness. For instance, it's a bike-friendly city, with extensive bike lanes and rental services like BIKETOWN making it easy to explore on two wheels. Cycling not only saves on transportation costs but is also an enjoyable way to see the city.
Don't forget to explore Portland's vibrant farmers markets for fresh, local produce. Markets like the Portland Farmers Market at PSU or the one in King neighborhood are open year-round and offer fresh, locally grown produce, artisan goods, and prepared foods at reasonable prices. Plus, you'll be supporting local growers and producers.
Budgeting and Saving Tips
Always set a daily budget for your trip to keep your spending in check. Allocate a certain amount for food, transportation, attractions, and any extra activities.
Try to travel in the off-peak season if possible. Portland's peak tourist season is during the summer, from June to August. By visiting in the spring (March to May) or fall (September to November), you can avoid crowds and potentially score deals on accommodations and attractions.
Consider purchasing a Portland CityPASS if you plan to visit multiple paid attractions. This pass offers significant discounts on admission to popular sites like the Oregon Zoo, Portland Art Museum, and Oregon Museum of Science and Industry.
Conclusion
Visiting Portland on a budget doesn't mean skimping on the city's charm and culture. By planning carefully, using public transportation, making the most of free or inexpensive attractions, and dining at food pods, you can experience the best of Portland without draining your wallet. This vibrant city is brimming with opportunities for exploration and adventure that cater to all budgets, proving that the most memorable travel experiences come from immersing yourself in the local culture, rather than your expenditure.