How to Travel to Santa Monica on a Budget
Traveling on a budget doesn't mean you have to compromise on the quality of your experiences, and Santa Monica, California, is a testament to this statement. Renowned for its iconic pier, beautiful beaches, shopping districts, and thriving arts scene, Santa Monica has plenty to offer travelers on a budget. Here's how you can make the most out of your Santa Monica adventure without breaking the bank.
Planning Your Trip
The first step towards traveling on a budget is planning. Start by determining your budget and mapping out your trip in accordance with it. Keep in mind that Santa Monica has a Mediterranean climate, meaning it's pleasant almost all year round, but the best time to visit is from September to November. During this time, there are fewer tourists, the weather is still beautiful, and accommodation rates are generally lower.
Transportation
In terms of transportation, consider booking your flights well in advance and look for deals or discounts. Los Angeles International Airport (LAX) is the nearest airport to Santa Monica, just about 8 miles away, and you can often find budget-friendly flights to LAX. From the airport, you can take public transportation, such as the Big Blue Bus, to Santa Monica, which will cost you only a few dollars.
Santa Monica is also a bike-friendly city with plenty of bike lanes and paths. The city's Breeze Bike Share program allows you to rent bikes for a small fee, making it an economical and environmentally-friendly way to get around.
Accommodation
When it comes to accommodation, there are numerous budget-friendly options in and around Santa Monica. Consider booking a bed in a hostel or looking for budget hotels or motels. Alternatively, you could explore vacation rental websites like Airbnb for affordable accommodation options. If you're willing to stay a little further away from the beach, you'll find even cheaper options.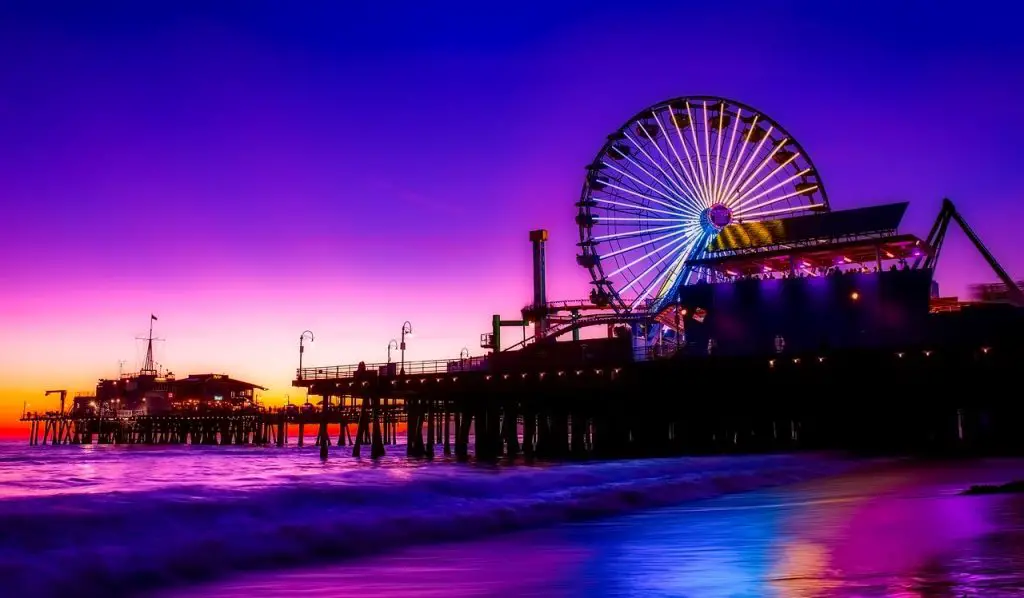 Eating on a Budget
Santa Monica has a thriving food scene with options for every budget. Farmers markets, such as the ones on Main Street and in Downtown Santa Monica, are great places to find fresh, local produce and prepared foods at reasonable prices. You can also find plenty of cheap eats at food trucks and small eateries around the city. Some local favorites include Bay Cities Italian Deli & Bakery for their famous Godmother sandwich and Tacos Por Favor for affordable and delicious Mexican food.
Free and Affordable Activities
Santa Monica is packed with free and affordable things to do. Of course, one of the main attractions is the beach. Spending a day at Santa Monica Beach won't cost you a dime. You can swim, sunbathe, play beach volleyball, or simply enjoy a beautiful sunset.
The Santa Monica Pier is another must-visit spot. While the rides at Pacific Park on the pier do have a fee, it's free to walk around and soak up the atmosphere. You can also enjoy free live music and performances during the summer.
Third Street Promenade, a pedestrian-only shopping area, is known for its street performers and is a great place to window shop and people watch. The nearby Santa Monica Place is an upscale shopping center, but you don't need to spend a penny to enjoy the views from its rooftop deck.
Santa Monica also has numerous parks where you can relax or have a picnic. Tongva Park, located just across from the iconic Santa Monica Pier, is known for its beautiful landscaping and views of the Pacific Ocean.
In terms of cultural activities, the city has many art galleries that are free to enter, such as the Bergamot Station Arts Center. The Santa Monica Art Walk, which usually takes place in March, is another free event where you can explore the city's vibrant arts scene.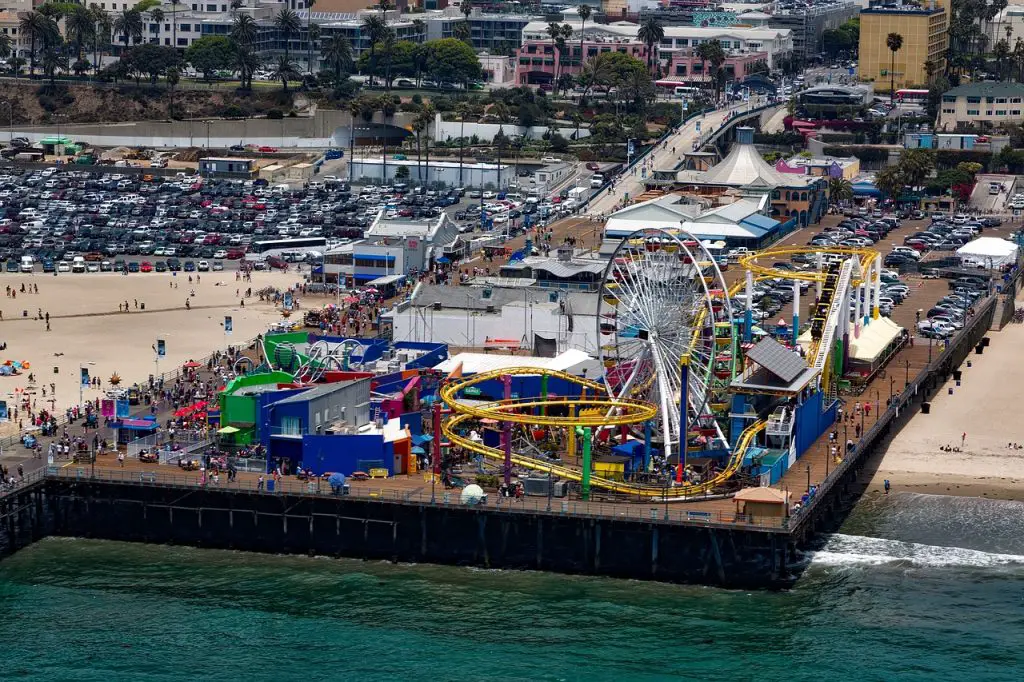 Traveling to Santa Monica on a budget is not only possible, but it can also be a rewarding experience that allows you to explore the city in a more authentic, grounded way. By being savvy about transportation, accommodation, food, and entertainment, you can enjoy much of what Santa Monica has to offer without overspending.
Exploring the city on foot or by bike allows you to immerse yourself in the local culture and discover hidden gems you might miss otherwise. Opting for affordable accommodation and eating at local markets and food trucks not only saves you money but also gives you a taste of the city's everyday life.
The wide range of free and low-cost activities available, from relaxing on the beach and walking along the Santa Monica Pier to exploring local parks and art galleries, means you can fill your days with enriching experiences without draining your wallet.
Moreover, traveling on a budget can make your trip more sustainable by promoting local businesses and reducing your environmental impact. Whether you're a beach lover, a foodie, an art enthusiast, or just someone looking to experience a new city, Santa Monica has something to offer.
So, plan wisely, stay open to new experiences, and remember that the best things in life, like a beautiful sunset over the Pacific Ocean, are free. With a bit of planning and creativity, your budget trip to Santa Monica can be an adventure you'll remember for a lifetime.