Lisboa Fashion Week User Guide
Lisboa Fashion Week, also known as ModaLisboa, is one of the most prominent fashion events in Portugal, showcasing the latest collections from renowned designers and emerging talents. Held biannually in Lisbon, this prestigious event attracts fashion enthusiasts, industry professionals, and international media. If you plan to attend Lisboa Fashion Week, this comprehensive user guide will provide you with essential information, from understanding the event to making the most of your experience.
I. Understanding Lisboa Fashion Week
History: Established in 1991, ModaLisboa is the oldest fashion event in Portugal, designed to promote the country's fashion industry, celebrate creativity, and foster collaboration. Over the years, it has evolved into a highly anticipated event, featuring runway shows, exhibitions, and presentations from both established and upcoming designers.
Objective: Lisboa Fashion Week aims to provide a platform for Portuguese designers to showcase their talent and creativity, increase their visibility, and connect with industry professionals and buyers. The event also highlights the importance of sustainable fashion and encourages the use of eco-friendly materials and practices within the industry.
Dates and location: ModaLisboa is held twice a year, typically in March and October, coinciding with the international fashion calendar. The event takes place in various iconic locations across Lisbon, including historic buildings, cultural institutions, and public spaces, adding to its unique charm and allure.
II. Preparing for Lisboa Fashion Week
Stay informed: Visit the official ModaLisboa website and follow their social media channels to stay updated on event dates, venue information, designer lineups, and ticket sales. Subscribe to their newsletter to receive regular updates directly in your inbox.
Plan your trip: Book your flights and accommodation well in advance to secure the best deals and ensure availability. Lisbon offers a wide range of accommodation options, from luxury hotels to budget-friendly hostels and vacation rentals. Consider staying close to the event venues for easy access and convenience.
Obtain event tickets: Lisboa Fashion Week is a combination of invitation-only and ticketed events. While some shows are exclusively for industry professionals, others are open to the public. Purchase your tickets online through the official website or authorized ticket sellers. Keep in mind that tickets sell out quickly, so be sure to act fast.
Plan your wardrobe: Dress to impress at Lisboa Fashion Week, as the event attracts fashion-forward attendees and photographers. Opt for stylish, comfortable outfits that showcase your personality and creativity. Don't forget to check the weather forecast and pack appropriate clothing and accessories.
Familiarize yourself with the schedule: Review the event schedule and plan which shows, presentations, and exhibitions you would like to attend. Prioritize your must-see designers and make a note of the dates, times, and locations of their events.
III. Navigating Lisboa Fashion Week
Arrive early: Fashion shows and events tend to start promptly, so ensure you arrive at the venue at least 30 minutes before the scheduled start time. This will give you enough time to navigate the venue, find your seat, and enjoy any pre-show entertainment.
Bring essential items: Carry a small bag with essentials like your event tickets, ID, phone, charger, a notebook, a pen, and a reusable water bottle. Remember that venues may have security checks and bag restrictions, so pack light and be prepared for potential searches.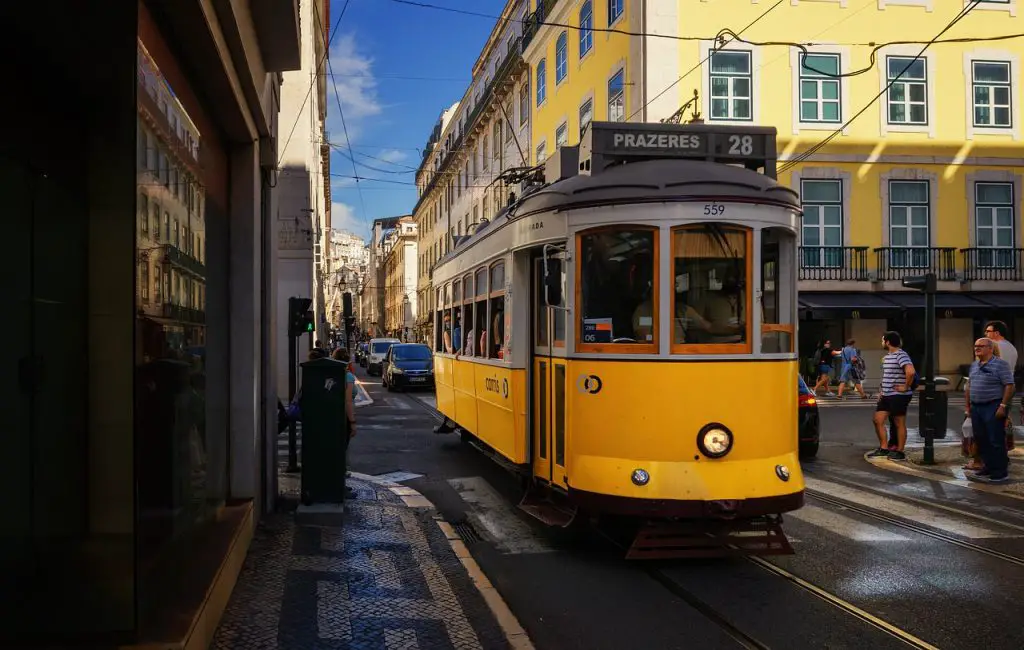 Network and connect: Take advantage of networking opportunities at Lisboa Fashion Week to meet fellow fashion enthusiasts, designers, and industry professionals. Exchange business cards, engage in conversations, and follow up with new contacts after the event to maintain connections.
Capture the experience: Document your Lisboa Fashion Week experience by taking photos and videos of your favorite runway shows, street style outfits, and memorable moments. Share your content on social media platforms like Instagram, Facebook, and Twitter using the official event hashtags to engage with fellow attendees and increase your online presence.
Attend off-schedule events: In addition to the official ModaLisboa schedule, there are often numerous off-schedule events, parties, and pop-up shops happening around the city. Keep an eye on social media and local listings to discover these events and make the most of your time in Lisbon.
Explore the city: Lisbon is a vibrant city with rich history, culture, and architecture. Take the time to explore popular tourist attractions, like the Belém Tower, Jerónimos Monastery, and Alfama district. Indulge in delicious Portuguese cuisine, shop at local boutiques, and immerse yourself in the city's dynamic atmosphere.
IV. Post-Lisboa Fashion Week
Reflect on your experience: Take some time to review the notes, photos, and videos from your time at Lisboa Fashion Week. Consider what you learned, the trends and designs that inspired you, and how you can incorporate these elements into your own style or professional endeavors.
Follow up with contacts: Reach out to the people you met during the event to thank them for their time, share any relevant information, or schedule a follow-up meeting. Building and maintaining relationships within the fashion industry is crucial for your personal and professional growth.
Share your insights: Write a blog post or create social media content about your experience at Lisboa Fashion Week. Share your favorite runway looks, street style trends, and event highlights. This will help you establish yourself as a knowledgeable and engaged member of the fashion community.
Plan for future events: Stay connected with ModaLisboa and other fashion events in Portugal and around the world. Regularly attending fashion weeks and industry events will help you stay informed about the latest trends, grow your network, and enhance your career in the fashion industry.
Conclusion
Attending Lisboa Fashion Week is an exciting and inspiring experience for fashion enthusiasts, designers, and industry professionals alike. By following this comprehensive user guide, you can navigate the event with ease, make the most of your time in Lisbon, and create lasting connections within the fashion world. With careful planning, a keen eye for style, and a passion for fashion, your Lisboa Fashion Week experience is sure to be unforgettable.