London Travel Guide on a Budget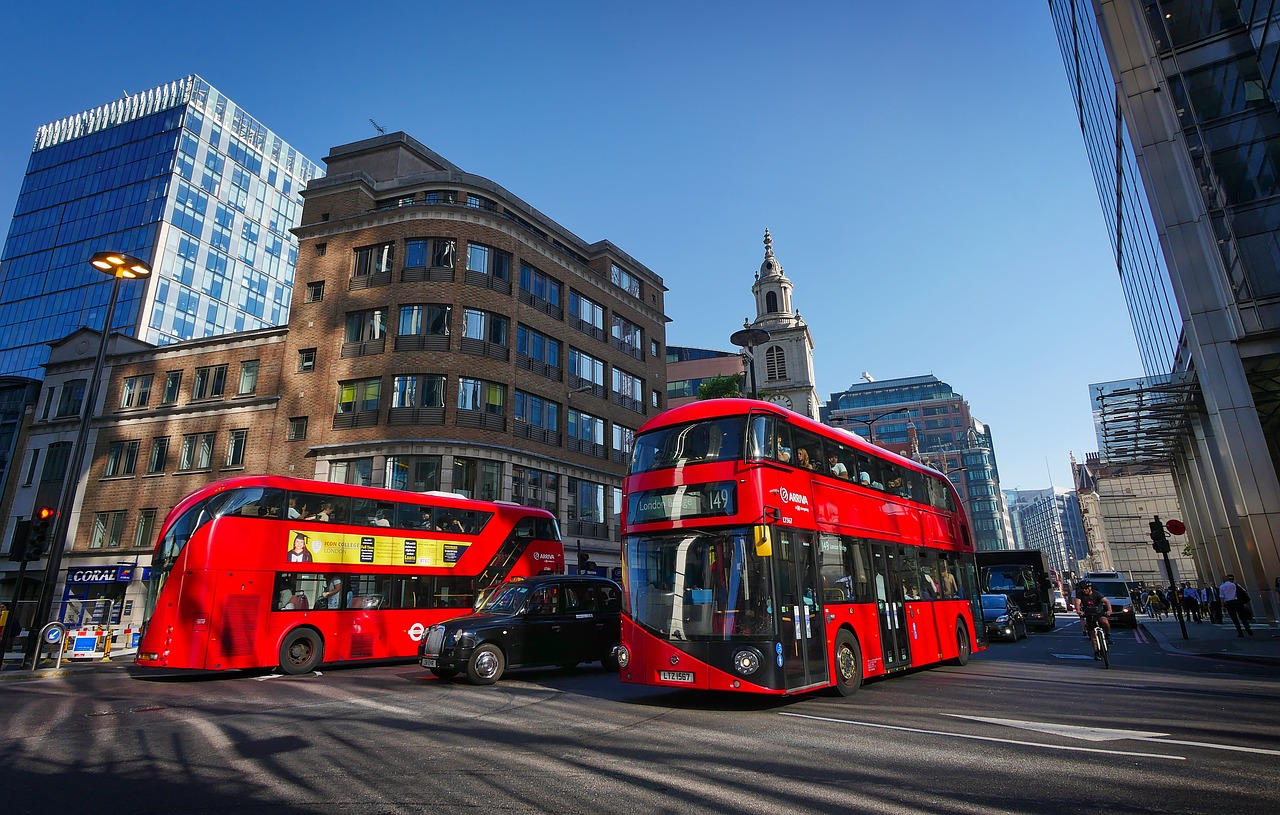 London, the capital of England and the United Kingdom, is a vibrant and diverse city with a rich history and countless attractions to explore. From iconic landmarks and world-class museums to bustling markets and charming neighborhoods, there's something for everyone in this bustling metropolis. However, visiting London can be expensive if you don't know how to navigate the city on a budget. In this comprehensive guide, we'll cover everything you need to know to make the most of your trip to London without breaking the bank.
Affordable Transportation
London has an extensive public transportation system, including buses, the Underground (also known as the Tube), and overground trains. Using public transport is the most affordable way to get around the city, and there are several options for budget travelers:
a. Oyster Card
The Oyster Card is a reusable, contactless smart card used to pay for public transport in London. By using an Oyster Card, you'll benefit from lower fares compared to purchasing single tickets. The card can be loaded with credit or Travelcard/Bus & Tram Pass season tickets, and you can use it on buses, the Tube, the Docklands Light Railway (DLR), London Overground, and some National Rail services.
b. Contactless Payment Card
If you have a contactless credit or debit card, you can use it to pay for public transport in London, just like an Oyster Card. The fares are the same as those charged on an Oyster Card, and you'll benefit from daily and weekly capping, meaning you won't pay more than a certain amount in a day or a week.
c. Travelcards
A Travelcard allows you to travel on unlimited public transport within certain zones for a specified period. Depending on the length of your stay and your travel plans, purchasing a Travelcard may be a more cost-effective option than using pay-as-you-go credit on an Oyster Card.
Top Budget Attractions

Many of London's top attractions are either free or have a low entrance fee, making it easy for budget travelers to experience the best the city has to offer:
a. Museums and Galleries
London is home to numerous world-class museums and galleries, many of which offer free admission. Some of the top free museums and galleries include the British Museum, the Natural History Museum, the Victoria and Albert Museum, the Tate Modern, and the National Gallery.
b. Parks and Gardens
London boasts an abundance of beautiful parks and gardens that are perfect for a leisurely stroll or a picnic. Enjoy the scenic beauty of Hyde Park, Kensington Gardens, Regent's Park, and Greenwich Park at no cost.
c. Street Markets
London's street markets are a great way to experience the city's vibrant culture and score some bargains. Explore the eclectic Camden Market, sample international cuisine at Borough Market, or hunt for antiques at Portobello Road Market.
d. Iconic Landmarks
Many of London's most famous landmarks can be admired from the outside for free, including Buckingham Palace, the Houses of Parliament, Big Ben, and Tower Bridge. You can also catch the Changing of the Guard ceremony outside Buckingham Palace without spending a penny.
Affordable Accommodation
London offers a variety of budget-friendly accommodation options, from hostels and guesthouses to budget hotels and short-term apartment rentals:
a. Hostels
Hostels are a popular choice for budget travelers, offering dormitory-style rooms with shared facilities at affordable prices. Many hostels also offer private rooms for those seeking more privacy. Some popular budget-friendly hostels in London include Generator Hostel, Safestay London Elephant & Castle, and YHA London St Pancras.
b. Guest
Houses and Bed & Breakfasts
Guest houses and bed & breakfasts provide a more homely and personal atmosphere compared to hotels and hostels. They often include a private room with an ensuite or shared bathroom and typically include breakfast as part of the price. Look for guesthouses and B&Bs in residential neighborhoods outside of central London for better deals. Popular budget-friendly options include The Harrison, Barry House, and Parkwood at Marble Arch.
c. Budget Hotels
London has a range of budget hotels that offer basic yet comfortable accommodation for travelers looking to save money. Some popular budget hotel chains include Premier Inn, Travelodge, and ibis. To get the best rates, book your accommodation well in advance and consider staying in less central areas with good public transport connections.
d. Short-term Apartment Rentals
Renting an apartment or a private room through platforms like Airbnb and Vrbo can be a cost-effective option for budget travelers, especially if you're traveling with a group or planning an extended stay. This option also allows you to save money by preparing your meals instead of eating out.
Eating on a Budget

London has a diverse food scene that caters to all budgets, from street food to affordable restaurants and cafes:
a. Street Food
London's street food scene offers a wide variety of international cuisine at affordable prices. Visit food markets like Borough Market, Camden Market, and Brick Lane Market to sample delicious dishes without spending a fortune.
b. Affordable Restaurants and Cafes
London has numerous budget-friendly restaurants and cafes that serve delicious food at reasonable prices. Look for eateries offering meal deals, such as pre-theater menus, set lunch menus, or early bird specials. Some popular budget-friendly restaurants include Dishoom (Indian), Honest Burgers (British), and Franco Manca (Italian).
c. Supermarkets and Grocery Stores
Save money by purchasing groceries and preparing your meals or packing a picnic to enjoy in one of London's many parks. Supermarkets like Tesco, Sainsbury's, and ASDA offer a wide range of affordable food options, including ready-to-eat meals and fresh produce.
d. Pubs
Pubs often serve hearty, reasonably priced meals, making them an excellent option for budget dining in London. Look for pubs offering daily specials or meal deals to get the best value for your money.
Budget Travel Tips for London

To make the most of your London adventure, keep these budget travel tips in mind:
a. Take advantage of free attractions and events: Many of London's top attractions and events are free, so be sure to include them in your itinerary.
b. Walk or cycle: Save money on transportation by walking or cycling between nearby attractions. London is a very walkable city, and renting a bike through the Santander Cycles scheme is an affordable option.
c. Use public transport during off-peak hours: Travel on public transport is cheaper during off-peak hours (between 9:30 am and 4 pm, and after 7 pm on weekdays, and all day on weekends and public holidays).
d. Look for discounts and deals: Many attractions, restaurants, and retailers offer discounts and deals, especially for students, seniors, and families. Be sure to check websites and inquire about any available discounts.
Conclusion
Exploring London on a budget is possible with careful planning and savvy decision-making. By utilizing affordable transportation options, visiting budget-friendly attractions, choosing cost-effective accommodations, and dining at inexpensive eateries, you can experience the best of London without breaking the bank. Follow the tips in this guide, and you'll be well on your way to enjoying an unforgettable and budget-friendly trip to one of the world's most exciting cities.