Milan Travel Guide on a Budget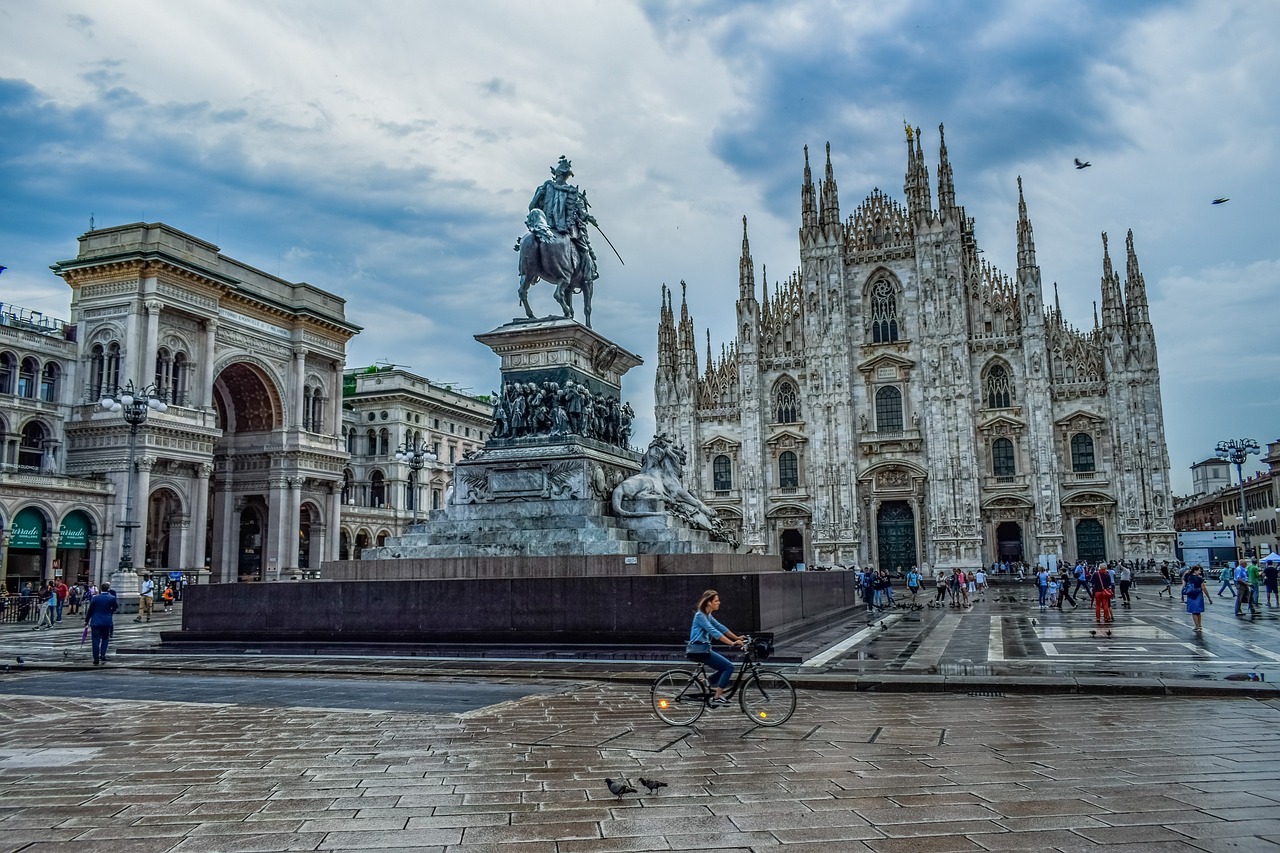 Milan, Italy's fashion capital and economic powerhouse, is a city rich in history, art, and culture. It is home to iconic landmarks, world-class museums, and a thriving culinary scene. However, visiting Milan doesn't have to break the bank. This comprehensive guide will help you explore the city on a budget, providing tips on affordable accommodation, transportation, attractions, dining, and shopping. By following this guide, you can experience the best of Milan without compromising your budget.
Affordable Accommodation

Hostels: Stay in budget-friendly hostels that offer dormitory-style accommodations, shared facilities, and a social atmosphere. Some popular hostels in Milan include Ostello Bello, Madama Hostel & Bistrot, and Babila Hostel & Bistrot.
Budget hotels: Choose budget hotels or guesthouses that provide private rooms and basic amenities at affordable prices. Some options include Hotel Arno, Hotel Stazione, and Hotel La Caravella.
Vacation rentals: Book an apartment or room through platforms like Airbnb or Vrbo, which often provide better value and more space than traditional hotels. Be sure to book in advance and consider staying in less touristy neighborhoods to save on accommodation costs.
Couchsurfing: Connect with locals willing to host travelers for free through Couchsurfing. This platform allows you to save on accommodation while gaining unique insights into local life.
Budget Transportation

Public transportation: Utilize Milan's extensive public transportation system, which includes buses, trams, and metro lines. Purchase a 24-hour, 48-hour, or 72-hour travel card for unlimited use on public transportation during your stay.
Walking and cycling: Explore the city on foot or by bike to save on transportation costs and discover hidden gems. Milan's bike-sharing system, BikeMi, offers affordable daily, weekly, and monthly passes.
Taxis and ridesharing: Use taxis or ridesharing services like Uber or Lyft sparingly, as they can be expensive. Opt for public transportation or walking whenever possible.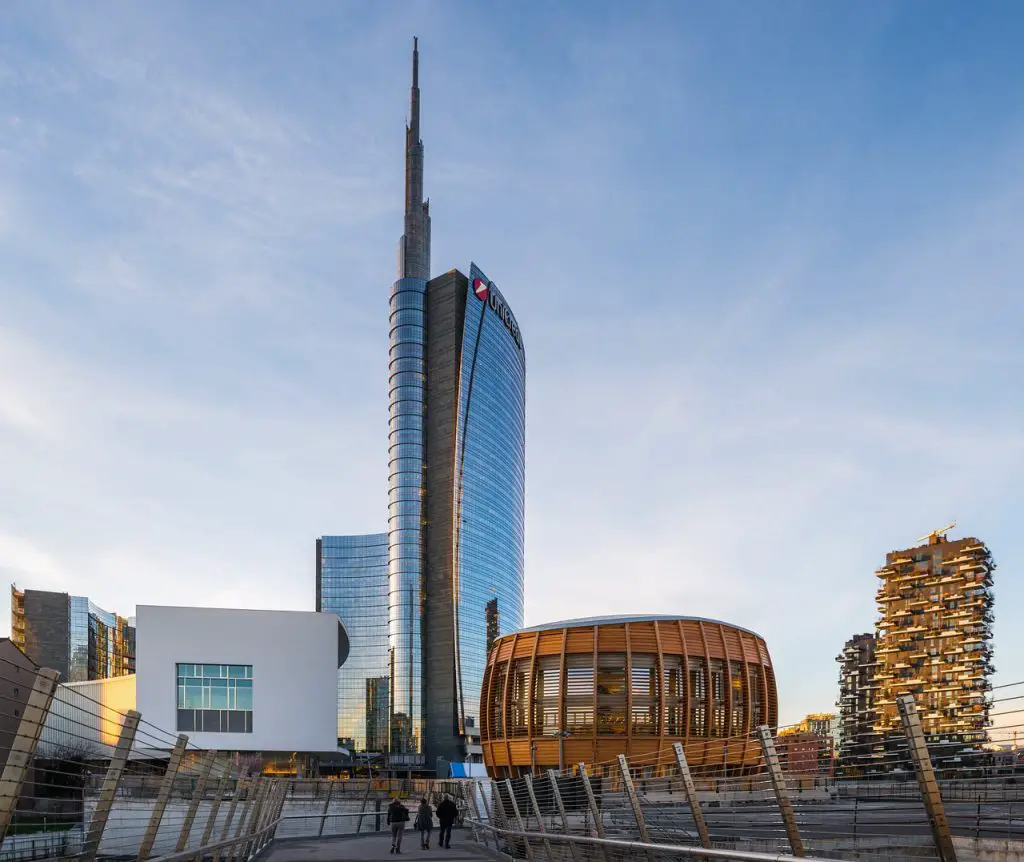 Free and Budget-Friendly Attractions
Iconic landmarks: Visit famous sites like the iconic Milan Cathedral (Duomo di Milano), which offers free entry to the main church. For a small fee, climb to the terrace for stunning city views.
Art and culture: Explore Milan's rich art scene by visiting renowned museums and galleries on their free or discounted admission days. Visit the famous Last Supper painting by Leonardo da Vinci at Santa Maria delle Grazie, but be sure to book tickets well in advance.
Parks and gardens: Spend time in Milan's beautiful parks and gardens, such as Parco Sempione or Giardini Pubblici Indro Montanelli, which offer free admission and a peaceful retreat from the bustling city.
Street art and local markets: Discover Milan's vibrant street art scene in neighborhoods like Isola and Navigli, or browse local markets such as Mercato della Terra or Fiera di Sinigaglia for unique finds and budget-friendly food options.
Dining on a Budget

Aperitivo: Enjoy the Italian tradition of aperitivo, where you can indulge in pre-dinner drinks and complimentary snacks at local bars and cafes. Some popular aperitivo spots in Milan include Cinc, Deus Café, and Radetzky.
Street food and takeaway: Sample delicious and affordable Italian street food like pizza al taglio, panzerotti, and gelato from local vendors and takeaway joints. Some popular options include Pizzeria Spontini, Luini, and Grom.
Trattorias and osterias: Dine at local trattorias and osterias for a budget-friendly, authentic Italian meal. These establishments typically serve traditional, home-style dishes at reasonable prices. Recommended options include Osteria del Binari, Antica Trattoria della Pesa, and Trattoria Masuelli San Marco.
Picnics and grocery shopping: Save on dining costs by preparing your meals or having picnics in the park. Shop at local grocery stores and markets like Esselunga, Carrefour, or Pam for fresh ingredients and pre-made meals at affordable prices.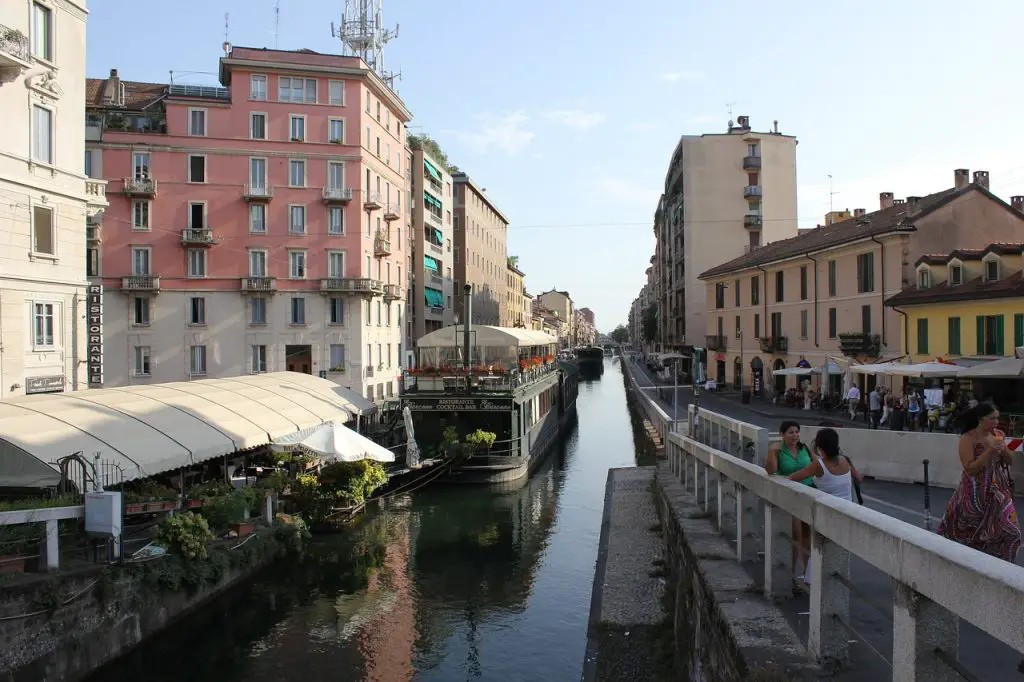 Shopping on a Budget

Outlet shopping: Visit outlet malls and discount stores to score designer and high-quality items at a fraction of the price. Some popular outlets near Milan include Serravalle Designer Outlet, Vicolungo The Style Outlets, and Scalo Milano Outlet & More.
Vintage and second-hand shops: Browse vintage and second-hand stores for unique and budget-friendly finds. Some popular vintage shops in Milan include Vintage Delirium, Cavalli e Nastri, and Bivio Milano.
Local markets and street vendors: Shop for souvenirs, clothes, and accessories at local markets and street vendors, where you can often find better deals than in traditional stores. Markets like Mercato Viale Papiniano and Mercato di Via Fauchè offer a wide range of products at budget-friendly prices.
Conclusion
Exploring Milan on a budget is entirely possible with some planning and savvy decision-making. By choosing affordable accommodation, utilizing budget transportation options, visiting free and low-cost attractions, dining at local eateries, and shopping smartly, you can experience the best of Milan without breaking the bank. The city offers a wealth of cultural, historical, and culinary experiences that cater to travelers of all budgets, ensuring a memorable trip to Italy's fashion capital. So pack your bags and get ready to discover the charm and allure of Milan while sticking to your budget.