Marseille Travel Guide on a Budget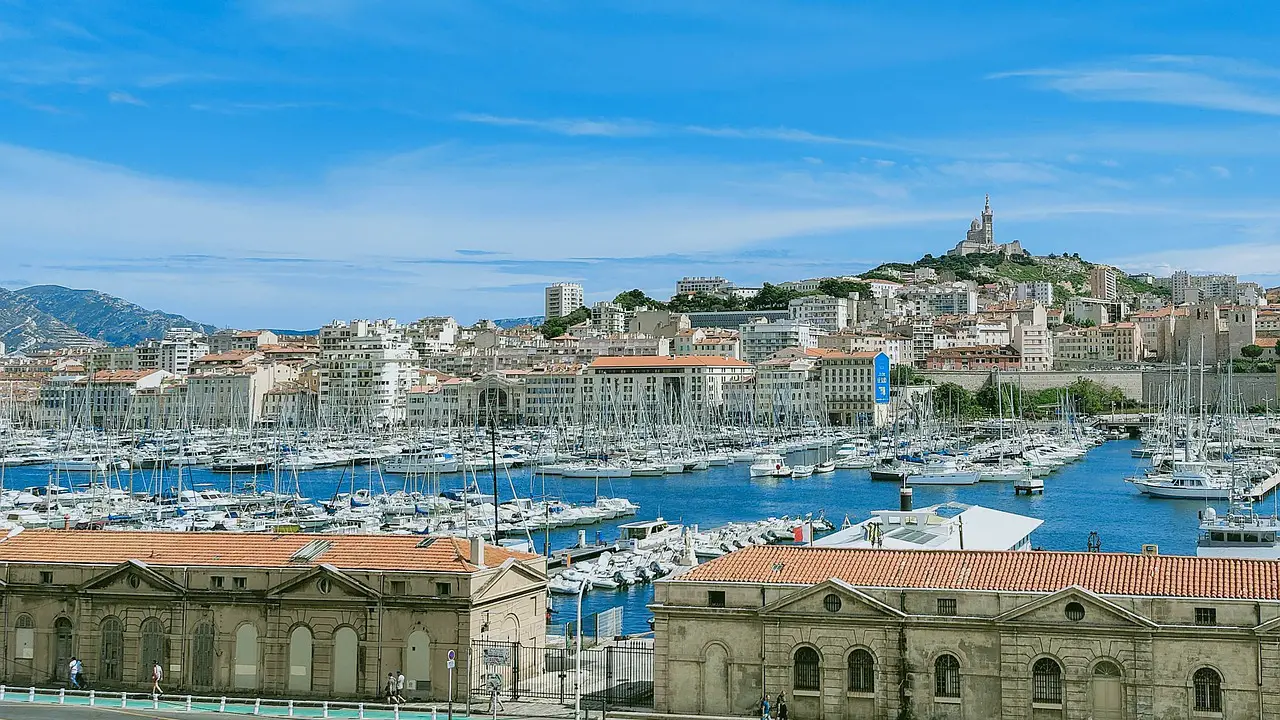 Marseille, France's oldest city and a bustling Mediterranean port, offers a unique blend of history, culture, and natural beauty. With its vibrant markets, diverse neighborhoods, and stunning coastal landscapes, there is no shortage of activities and experiences for travelers on a budget. This comprehensive guide will help you navigate Marseille without overspending, offering tips on affordable accommodation, transportation, attractions, dining, and shopping. By following this guide, you can fully immerse yourself in the city's rich heritage and vibrant atmosphere while staying within your budget.
Affordable Accommodation

Hostels: Stay in budget-friendly hostels that provide affordable dormitory-style accommodations, shared facilities, and a social atmosphere. Some popular hostels in Marseille include Vertigo Vieux-Port, Hostel Marseille Euroméd, and The People Hostel.
Budget hotels: Opt for budget hotels or guesthouses that offer private rooms and basic amenities at reasonable prices. Some options include Hôtel Azur, Hôtel du Sud, and Hôtel Sylvabelle.
Vacation rentals: Book an apartment or room through platforms like Airbnb or Vrbo, which often provide better value and more space than traditional hotels. To save on accommodation costs, book in advance and consider staying in less touristy neighborhoods.
Couchsurfing: Connect with locals willing to host travelers for free through Couchsurfing. This platform allows you to save on accommodation while gaining unique insights into local life.
Budget Transportation

Public transportation: Utilize Marseille's public transportation system, which includes buses, trams, and metro lines. Purchase a 24-hour, 48-hour, or 72-hour City Pass, which includes unlimited use of public transportation and discounted entry to various attractions.
Walking and cycling: Explore the city on foot or by bike to save on transportation costs and discover hidden gems. Marseille's bike-sharing system, Le Vélo, offers affordable daily, weekly, and monthly passes.
Taxis and ridesharing: Use taxis or ridesharing services like Uber sparingly, as they can be expensive. Opt for public transportation or walking whenever possible.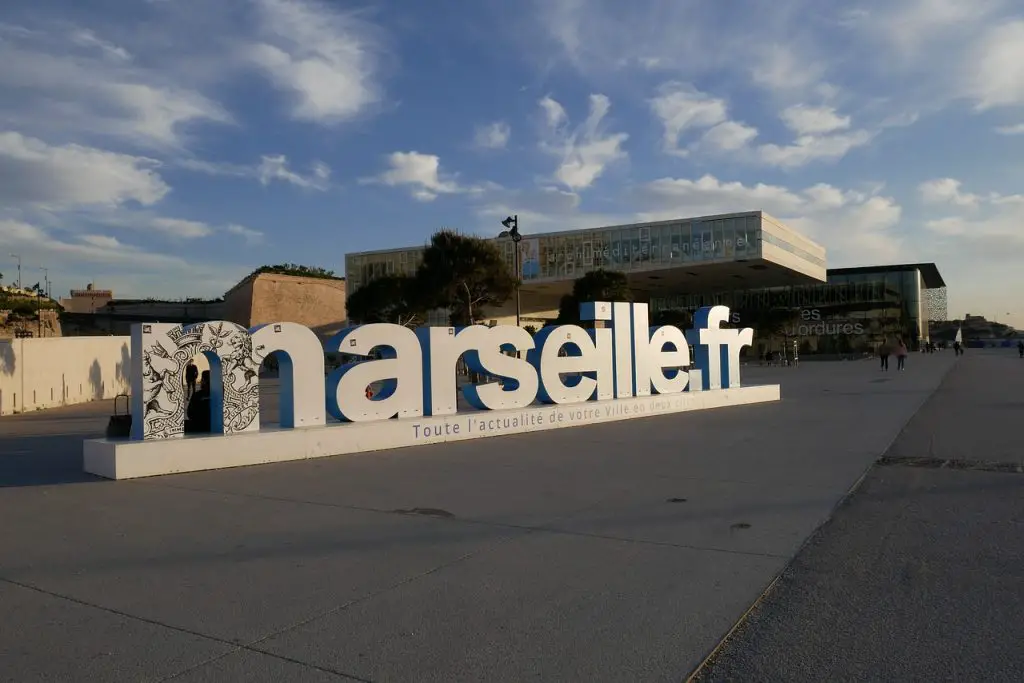 Free and Budget-Friendly Attractions
Iconic landmarks: Visit famous sites like the Old Port (Vieux-Port), the historic heart of Marseille, and the striking Notre-Dame de la Garde basilica, which offers panoramic views of the city.
Art and culture: Explore Marseille's rich art scene by visiting renowned museums and galleries on their free or discounted admission days. The Museum of European and Mediterranean Civilizations (MuCEM) and the Musée d'Art Contemporain (MAC) are two must-visit institutions.
Parks and gardens: Spend time in Marseille's beautiful parks and gardens, such as Parc Borély, Parc Longchamp, or Jardin des Vestiges, which offer free admission and a peaceful retreat from the bustling city.
Coastal landscapes and natural beauty: Discover Marseille's stunning coastal landscapes, including the picturesque Calanques National Park and the Frioul archipelago. Both destinations can be reached by public transportation or affordable boat trips.
Dining on a Budget

Local markets: Immerse yourself in the local culinary scene by visiting the vibrant markets of Marseille. The daily fish market at the Old Port and the colorful Noailles Market offer a wide range of fresh and affordable produce, seafood, and street food.
Street food and takeaway: Sample delicious and affordable French and Mediterranean street food like panisses, bouillabaisse, and couscous from local vendors and takeaway joints. Some popular options include Chez Etienne, Toinou Les Fruits de Mer, and Le Saf Saf.
Boulangeries and pâtisseries: Indulge in mouth-watering pastries and sandwiches from local boulangeries and pâtisseries, which offer affordable and satisfying meals. Some must-try spots include Maison Empereur, Boulangerie Maison Mazzola, and Patisserie Plauchut.
Brasseries and cafés: Dine at local brasseries and cafés for a budget-friendly, authentic French meal. These establishments typically serve traditional, home-style dishes at reasonable prices. Recommended options include La Cantinetta, Café de l'Abbaye, and Le Comptoir Dugommier.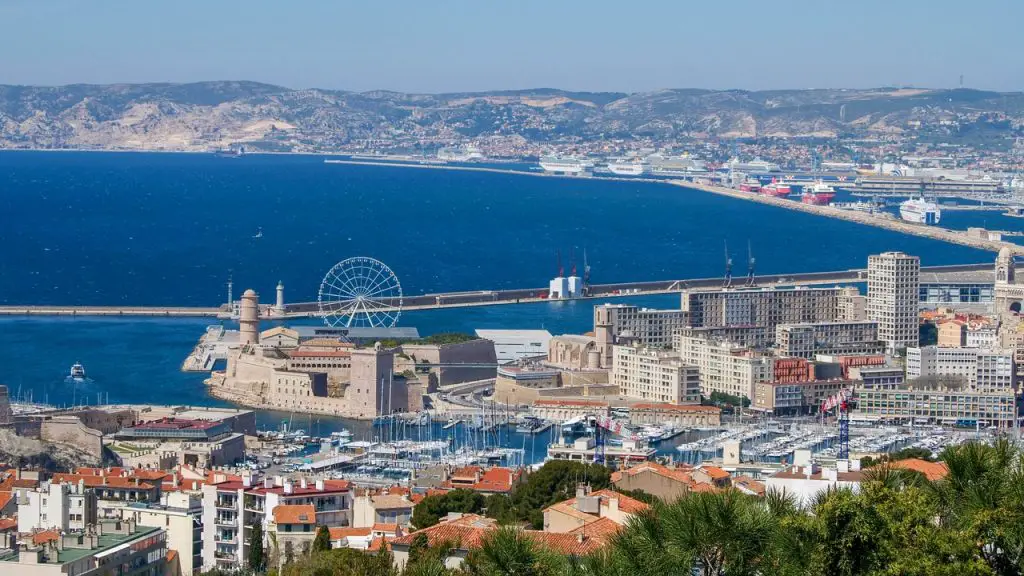 Shopping on a Budget

Local markets and street vendors: Shop for souvenirs, clothes, and accessories at local markets and street vendors, where you can often find better deals than in traditional stores. Markets like Marché du Prado and Cours Julien Market offer a wide range of products at budget-friendly prices.
Vintage and second-hand shops: Browse vintage and second-hand stores for unique and budget-friendly finds. Some popular vintage shops in Marseille include Chine Machine, Le Fripe de Malmousque, and La Caverne d'Ali Baba.
Artisanal products: Support local artisans by purchasing handmade products, such as soap, pottery, and textiles, which make for unique and affordable souvenirs. Visit La Savonnerie Marseillaise de la Licorne, Atelier Buffile, and La Maison du Pastis to explore the city's rich artisanal heritage.
Conclusion
Experiencing the vibrant port city of Marseille on a budget is entirely possible with some planning and strategic decision-making. By choosing affordable accommodation, utilizing budget transportation options, visiting free and low-cost attractions, dining at local eateries, and shopping smartly, you can immerse yourself in the city's rich culture and history without overspending. Marseille's diverse neighborhoods, stunning coastal landscapes, and lively markets offer a wealth of experiences that cater to travelers of all budgets, ensuring a memorable and affordable trip to this enchanting Mediterranean destination.