Nashville Travel Guide on a Budget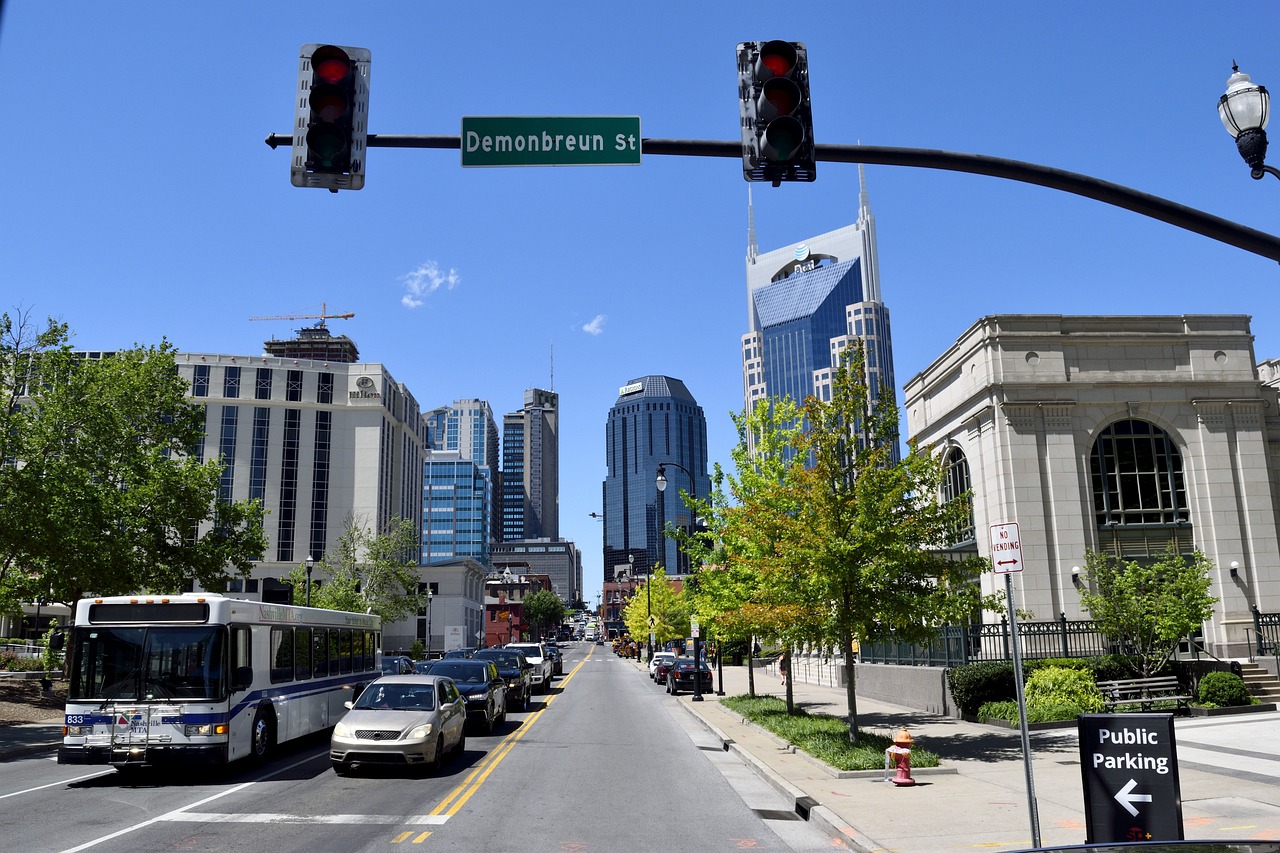 Nashville, Tennessee, often referred to as "Music City," is famous for its vibrant music scene, rich history, and Southern hospitality. With its live music venues, delicious cuisine, and numerous attractions, Nashville is an ideal destination for budget travelers. This comprehensive travel guide will provide you with essential tips and recommendations for exploring Nashville without breaking the bank.
I. Planning Your Trip
Best Time to Visit

The best time to visit Nashville is during the shoulder seasons (April to May and September to October) when the weather is pleasant, and tourist crowds are smaller. Visiting during these months allows you to secure better deals on accommodations and activities. If you're planning to attend popular music festivals, such as the CMA Music Festival or AmericanaFest, book accommodations well in advance.
Getting to Nashville

Nashville International Airport (BNA) is the primary airport serving the city. Look for budget airline flights and book in advance to secure the best deals. Alternatively, consider traveling by bus or train to save money on transportation.
II. Getting Around
Public Transportation

Nashville's public transportation system, operated by WeGo Public Transit, includes buses that serve the city and surrounding areas. Single-ride fares and day passes are available for purchase, making it an affordable way to explore Nashville.
Ride-Sharing and Taxis

Ride-sharing services like Uber and Lyft, as well as taxis, are available in Nashville for convenient transportation. Keep in mind that these options can be more expensive than public transportation, so use them sparingly to stick to your budget.
Biking and Walking

Nashville is a bike-friendly city, with many dedicated bike lanes and greenways. Renting a bike or exploring the city on foot are affordable and environmentally friendly ways to get around.
III. Top Budget Attractions
Country Music Hall of Fame and Museum

The Country Music Hall of Fame and Museum is a must-visit for music enthusiasts, showcasing the history and evolution of country music. General admission tickets are reasonably priced, and discounts are available for students and military personnel.
Budget Tip: Look for combo tickets that include admission to the museum and a tour of the historic RCA Studio B or Hatch Show Print.
The Parthenon

Located in Centennial Park, the Parthenon is a full-scale replica of the original Parthenon in Athens, Greece. The Parthenon also serves as Nashville's art museum, housing a permanent collection of 19th and 20th-century American art. Admission is affordable, making it a budget-friendly attraction.
Opry Mills

Opry Mills, Nashville's largest shopping destination, offers more than 200 stores, including many outlet options. Even if you're not looking to shop, the mall offers free live music performances at the Opry Mills Stage, showcasing local talent.
Music Row

Music Row, Nashville's famous neighborhood filled with recording studios, record labels, and music industry offices, is an essential stop for any music lover. While many studios are not open to the public, walking around the area and admiring the historic buildings is a free and enjoyable activity.
Free Music Venues

Nashville's live music scene is legendary, and you can find free performances at various venues throughout the city. Check out spots like The Bluebird Cafe, The Station Inn, and Tootsie's Orchid Lounge for budget-friendly live music experiences.
IV. Budget Accommodations
Hostels

Nashville offers a limited number of hostels that provide budget accommodations for travelers. Hostels typically offer dormitory-style rooms, shared bathrooms, and communal spaces where you can meet fellow travelers. Many hostels also provide free Wi-Fi, breakfast, and access to a shared kitchen. Popular options include Nashville Downtown Hostel and Music City Hostel. Be sure to book in advance, as these hostels can fill up quickly, especially during peak travel times.
Budget Hotels and Motels

Budget hotels and motels can be found throughout Nashville, providing private rooms and basic amenities at an affordable price. Look for properties located near public transportation or within walking distance of the attractions you plan to visit. Consider options like Comfort Inn Downtown Nashville, Days Inn by Wyndham Nashville, or Best Western Plus Music Row.
Vacation Rentals

Vacation rentals, such as Airbnb and Vrbo, offer a wide range of budget accommodations in Nashville. You can find private rooms, entire homes, or shared spaces to suit your preferences and budget. Vacation rentals also provide the opportunity to experience Nashville like a local and can be more cost-effective for larger groups or extended stays.
V. Eating on a Budget
Food Trucks

Nashville has a thriving food truck scene, offering a variety of delicious and budget-friendly meals. Popular food trucks include The Grilled Cheeserie, Smoke Et Al, and Hoss' Loaded Burgers. Track their locations through social media or food truck apps, and enjoy a unique dining experience on a budget.
Casual Dining and Fast Food

Nashville has no shortage of affordable dining options, from casual eateries to fast food joints. For a taste of Nashville's famous hot chicken, visit local favorites like Hattie B's Hot Chicken or Prince's Hot Chicken Shack. Other budget-friendly options include Mas Tacos Por Favor, The Pharmacy Burger Parlor & Beer Garden, and Calypso Cafe.
Farmers Markets and Grocery Stores

Visiting farmers markets and grocery stores is an excellent way to save money on dining out. Purchase fresh produce and ingredients to prepare your own meals, or grab prepared foods for a picnic in one of Nashville's parks. Check out the Nashville Farmers Market or visit local grocery stores like Kroger or Publix.
VI. Saving on Activities
Free Attractions and Parks

Nashville is home to numerous free attractions and parks that can be enjoyed by budget-conscious travelers. Explore the Bicentennial Capitol Mall State Park, Centennial Park, and the Tennessee State Capitol. For art enthusiasts, visit the Frist Art Museum on Mondays, when admission is free for visitors 18 and under, and discounted for adults.
Free Music Events

Nashville hosts various free music events throughout the year, such as Musicians Corner, Live on the Green, and Full Moon Pickin' Parties. Keep an eye on local event calendars and plan your trip around these events to enjoy live music without spending a dime.
Discounts and Deals

Many Nashville attractions offer discounts for students, military personnel, and seniors. Additionally, websites like Groupon or LivingSocial often feature deals on activities, dining, and accommodations. Be sure to research and take advantage of these discounts to save on your Nashville trip.
Conclusion
With a bit of planning and creativity, exploring Nashville on a budget is possible and rewarding. This comprehensive travel guide has provided you with valuable tips on transportation, accommodations, food, and activities to help you make the most of your trip without breaking the bank. By immersing yourself in the local culture and enjoying the city's vibrant music scene, you'll create lasting memories and discover the unique charm of Nashville. Whether you're strolling through Music Row, feasting on hot chicken, or catching a free concert in the park, Nashville offers a wealth of experiences that cater to budget-conscious travelers.