Nashville Itinerary Travel Guide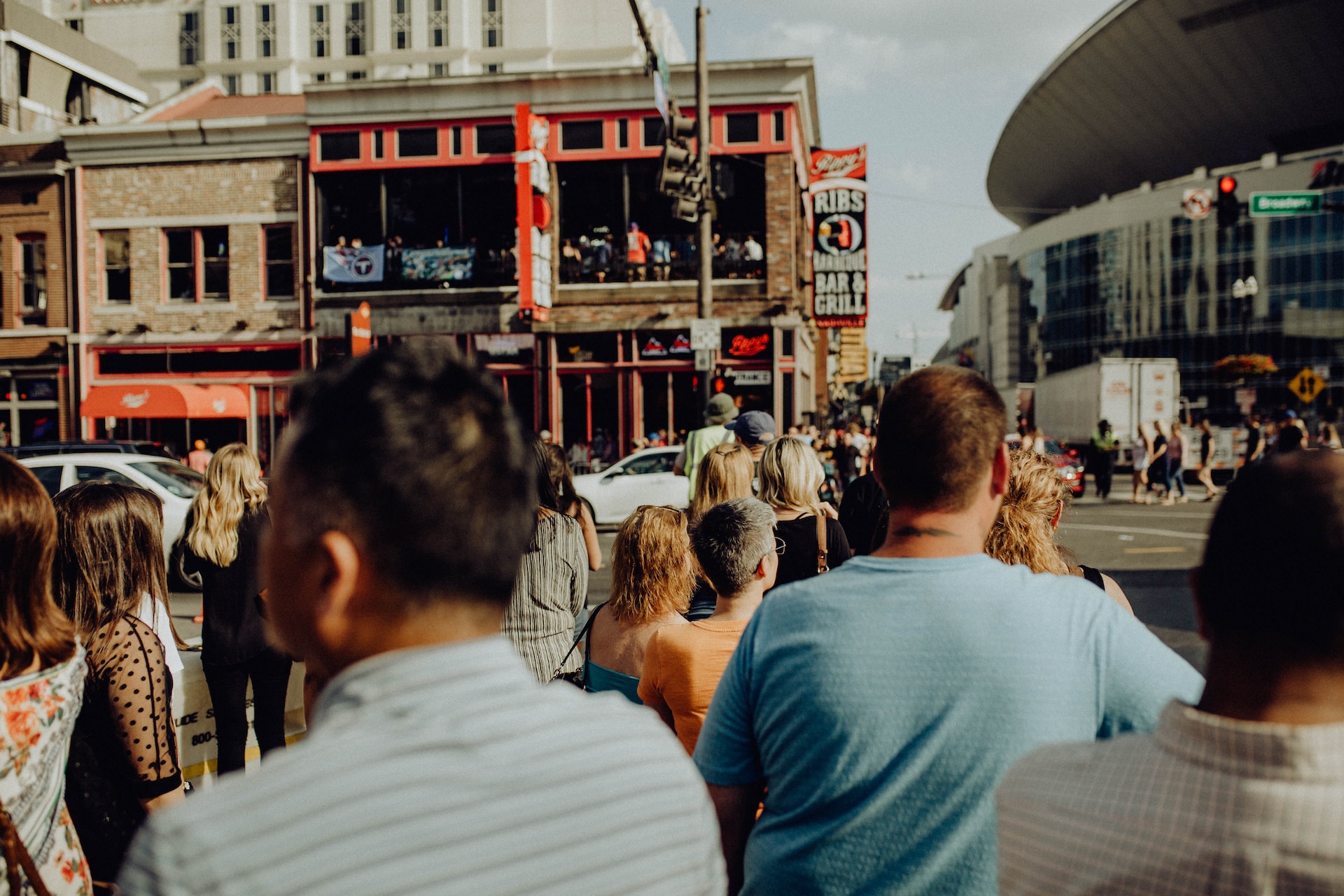 Nashville, fondly known as "Music City," is synonymous with country music, honky-tonks, and Southern hospitality. But beyond its rich musical heritage, Nashville is a melting pot of culture, history, and mouthwatering Southern cuisine. This travel guide will provide a comprehensive itinerary for anyone planning to visit this vibrant Tennessee city.
Day 1: Dive into Nashville's Musical Roots
Morning: Country Music Hall of Fame and Museum
Begin your Nashville journey at the Country Music Hall of Fame and Museum. Dive deep into the history of country music, see iconic artifacts, and enjoy interactive exhibits. It's an immersive experience that sets the tone for your Nashville adventure.
Lunch: Biscuit Love
Head to Biscuit Love for a taste of Nashville's iconic biscuits. Try the 'East Nasty' or the classic 'Bonuts'—fluffy doughnuts made from biscuit dough.
Afternoon: Music Row and RCA Studio B
Take a stroll down Music Row, the heart of Nashville's entertainment industry. Don't miss RCA Studio B, the legendary recording studio where Elvis Presley and Dolly Parton recorded their hits.
Evening: Broadway Honky-Tonks
Experience the neon lights of Broadway. Pop into Tootsie's Orchid Lounge, The Stage, or any of the honky-tonks lining the street. Enjoy live music, dancing, and perhaps a famous Tennessee whiskey.
Day 2: Explore Nashville's Rich History
Morning: The Parthenon
Visit the Parthenon in Centennial Park—a full-scale replica of the original Parthenon in Athens. Inside, marvel at the 42-foot statue of Athena and learn about the city's connection to ancient Greece.
Lunch: Arnold's Country Kitchen
Experience traditional "Meat & Three" at Arnold's. Choose a meat dish and accompany it with three sides—classic Southern comfort food at its best.
Afternoon: Belle Meade Plantation
Travel back in time at the Belle Meade Plantation. Understand the history of the South and the role plantations played before the Civil War.
Evening: The Grand Ole Opry
Conclude your day with a show at The Grand Ole Opry, a true Nashville institution. It's the stage that made country music famous, hosting legends from Johnny Cash to Carrie Underwood.
Day 3: Dive into Nashville's Art and Food Scene
Morning: Frist Art Museum
Kick off your day with a visit to the Frist Art Museum. Housed in a former post office, the museum showcases rotating visual art exhibitions from local and international artists.
Lunch: Hattie B's Hot Chicken
No trip to Nashville is complete without trying its famous hot chicken. Hattie B's offers various heat levels—choose according to your spice tolerance!
Afternoon: The Gulch
Explore The Gulch, a trendy neighborhood brimming with street art, boutiques, and chic cafes. Don't forget to snap a photo in front of the iconic "What Lifts You" angel wings mural.
Evening: Pinewood Social
Wind down at Pinewood Social, a multi-purpose venue with a restaurant, bowling alley, and pools. It's the perfect spot to relax and socialize.
Day 4: Experience Nashville's Outdoors and Nightlife
Morning: Radnor Lake State Park
Begin your day amidst nature. Take a serene hike at Radnor Lake State Park, spotting wildlife and soaking in the beauty of Tennessee landscapes.
Lunch: The Pharmacy Burger Parlor & Beer Garden
Head to East Nashville and grab a juicy burger at The Pharmacy. Their vast selection of craft beers and garden setting make it a local favorite.
Afternoon: Johnny Cash Museum
Dedicate your afternoon to the Man in Black. The Johnny Cash Museum offers an intimate look at the life and career of this music legend.
Evening: Bluebird Cafe
Cap off your trip with an intimate performance at Bluebird Cafe. Famous for its songwriters' nights, it's a unique venue where you can hear the stories behind the songs.
Travel Tips for Nashville Visitors:
Weather: Nashville experiences all four seasons, with hot summers and chilly winters. Check the forecast before packing.

Transportation: While the downtown area is walkable, consider renting a car if you plan to explore the outskirts.

Festivals: Check out local events like the CMA Fest or AmericanaFest. They can add a special touch to your visit but also mean larger crowds.

Nashville is a dynamic city where the past meets the present, and music permeates every corner. Whether you're a country music fan, history buff, foodie, or art lover, Nashville promises an unforgettable experience. Let this itinerary be your compass, and let the rhythms of Music City guide your soul.
Day 5: Discover Nashville's Diverse Cultures and Communities
Morning: Germantown
Start your day in Germantown, one of Nashville's oldest suburbs. With its Victorian architecture and tree-lined streets, it offers a picturesque backdrop. Visit the Farmer's Market and explore boutique shops offering everything from artisanal foods to unique crafts.
Lunch: Mas Tacos Por Favor
Head to East Nashville for lunch at Mas Tacos Por Favor. Enjoy delicious and authentic tacos, tamales, and tortilla soup. Their fresh agua frescas are a must-try!
Afternoon: Tennessee State Museum
Dive deeper into the state's history at the Tennessee State Museum. Its collections span from the First Nations of the area to Civil Rights movements, offering insights into the region's evolution.
Evening: Explore Nolensville Road
Experience Nashville's international side along Nolensville Road, where immigrant communities have set up shop. From Kurdish bakeries to Mexican mercados, this area offers a culinary trip around the world.
Day 6: Relax and Indulge
Morning: Cheekwood Estate and Gardens
Spend your morning wandering the beautiful grounds of Cheekwood Estate. This 55-acre botanical garden and historic mansion offers art exhibitions, seasonal festivals, and tranquil landscapes.
Lunch: Loveless Cafe
Treat yourself to a traditional Southern meal at Loveless Cafe. Famous for their biscuits and homemade preserves, they also serve classic dishes like fried chicken and country ham.
Afternoon: Opry Mills Mall
Indulge in some retail therapy at Opry Mills, the largest outlet and value retail shopping destination in Tennessee. With a vast selection of brands, it's a shopper's paradise.
Evening: City Winery
Relax and wind down your day with a glass of wine at City Winery. This urban winery offers a range of wines accompanied by a gourmet menu. They frequently host live music, adding to the ambiance.
Final Tips for a Memorable Nashville Trip:
Tours: Consider joining guided tours, such as the NashTrash Tours, which offer a comedic take on the city's history, or the Historic Tennessee Tour, which covers landmarks like the Belle Meade Plantation.

Accommodation: Nashville boasts a range of lodging options, from luxury hotels to quaint bed and breakfasts. Consider staying in various neighborhoods to experience different facets of the city.

Live Music: While the city is famed for country music, it's a melting pot of various genres. Jazz, blues, and rock can be found if you know where to look. Venues like the Basement East or Exit/In offer alternatives to country.
Your time in Nashville can be as diverse as the city's rich tapestry. Embrace the blend of Southern tradition with modern flair. As you depart, you'll leave with memories of soulful melodies, delectable flavors, and the warm embrace of Southern hospitality. Until next time, Nashville will be strumming a tune, waiting for your return. Safe journeys!