One of America's Best Affordable Travel Destinations is a City in Tennessee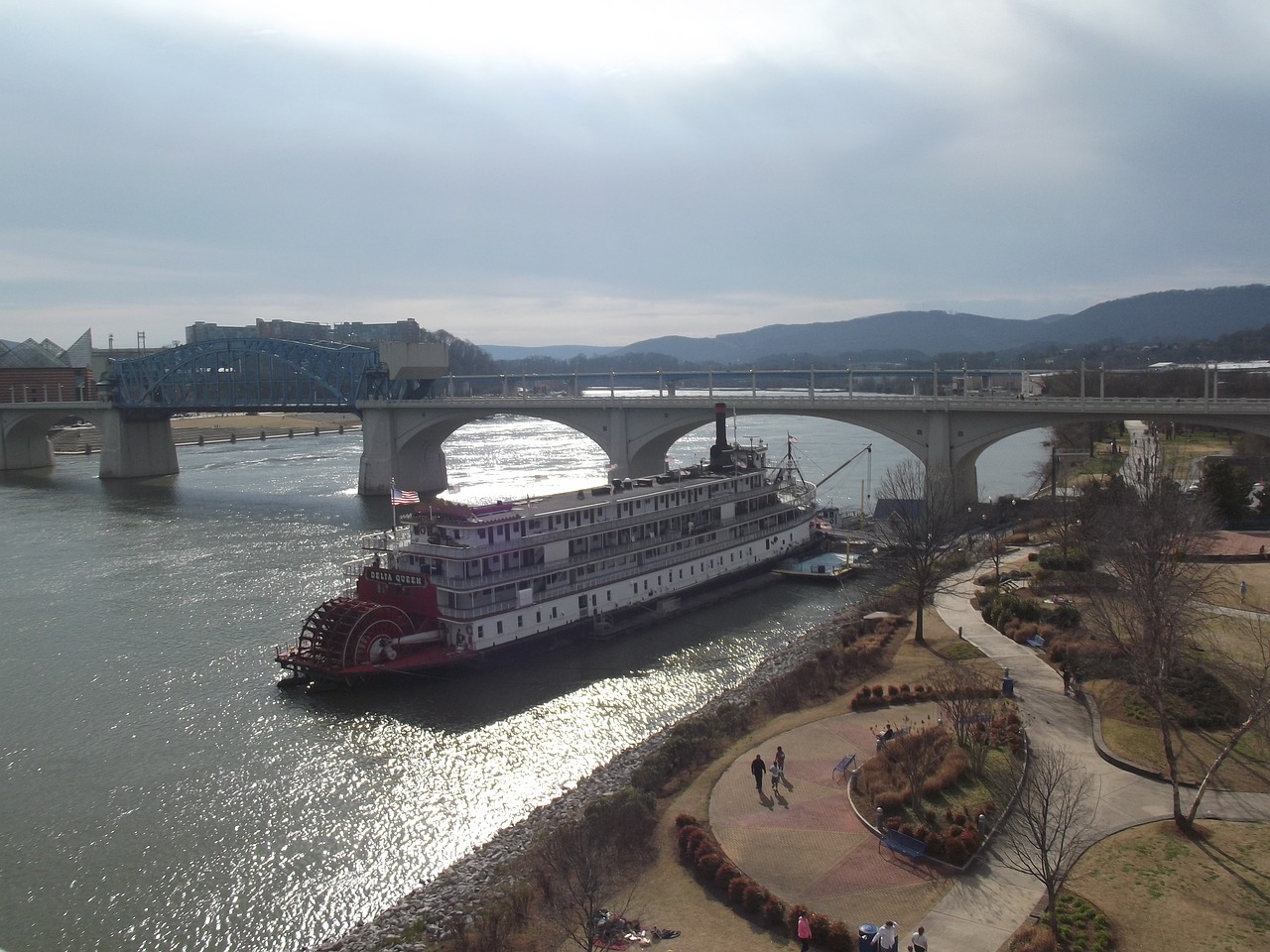 The United States is home to countless amazing travel destinations, each offering a unique blend of culture, history, and natural beauty. While popular cities like New York, Los Angeles, and San Francisco often steal the limelight, there is a lesser-known gem nestled in the heart of the American South: Chattanooga, Tennessee. With its rich history, stunning landscapes, and vibrant arts scene, Chattanooga is quickly emerging as one of the best affordable travel destinations in the US. This article will take you on a journey through this remarkable city, highlighting its attractions, accommodations, and cultural experiences that make it the perfect budget-friendly destination for any traveler.
History and Culture
Chattanooga's rich history dates back to the days of Native American settlements, with the Chickamauga and the Cherokee tribes being the original inhabitants of the region. The arrival of European settlers in the 18th century brought significant changes to the area, with Chattanooga eventually becoming a major rail hub and center of trade. The city's strategic location made it a focal point during the American Civil War, with the Battle of Chattanooga being one of the most significant engagements of the conflict.
Today, Chattanooga's historical legacy is preserved through numerous museums, monuments, and cultural institutions. The Chickamauga and Chattanooga National Military Park, for instance, offers a glimpse into the city's Civil War history, while the Chattanooga History Center provides a comprehensive overview of the area's past, from the Native American era to the present day. Moreover, the city is home to a thriving arts and culture scene, with venues such as the Hunter Museum of American Art and the Creative Discovery Museum, offering engaging experiences for visitors of all ages.
Natural Wonders
Chattanooga's prime location, nestled between the Appalachian Mountains and the Cumberland Plateau, provides an abundance of natural beauty. The city is surrounded by stunning landscapes, such as the Tennessee River Gorge, also known as the "Grand Canyon of Tennessee," which offers breathtaking views and ample opportunities for outdoor activities. One of the most popular spots for both tourists and locals is Lookout Mountain, a ridge that overlooks the city and offers a range of attractions, including the iconic Rock City, Ruby Falls, and the Incline Railway.
Rock City, situated atop Lookout Mountain, features a series of fascinating rock formations, lush gardens, and panoramic views of seven states. Ruby Falls, a spectacular 145-foot underground waterfall, is another must-visit attraction, offering guided tours that take visitors through a series of stunning geological formations. Lastly, the Incline Railway, known as "America's Most Amazing Mile," offers a unique and thrilling way to ascend Lookout Mountain while taking in the spectacular views of the city and its surroundings.
Outdoor Adventures
For outdoor enthusiasts, Chattanooga offers a wide range of activities to suit every taste and skill level. The city is home to over 50 trailheads, making it an ideal destination for hiking and mountain biking. Some popular trails include the Riverwalk, a 13-mile paved path that runs alongside the Tennessee River, and the Stringer's Ridge Park, which offers a network of trails with stunning views of the city.
Water-based activities are also abundant in Chattanooga, with the Tennessee River providing the perfect backdrop for kayaking, paddleboarding, and fishing. The city's riverside parks, such as Coolidge Park and Ross's Landing, are popular gathering spots for picnics, outdoor games, and water sports.
In addition to the plethora of outdoor activities available, Chattanooga has also earned a reputation as a climbing hotspot, with the nearby sandstone cliffs attracting climbers from around the world. The city is home to the High Point Climbing and Fitness gym, one of the nation's premier climbing facilities, featuring both indoor and outdoor climbing walls catering to various skill levels. For a more natural climbing experience, the nearby Foster Falls and Stone Fort (also known as Little Rock City) offer some of the best outdoor climbing locations in the region. These sandstone boulders and cliffs provide challenging routes and beautiful scenery, making them popular destinations for both novice and experienced climbers alike.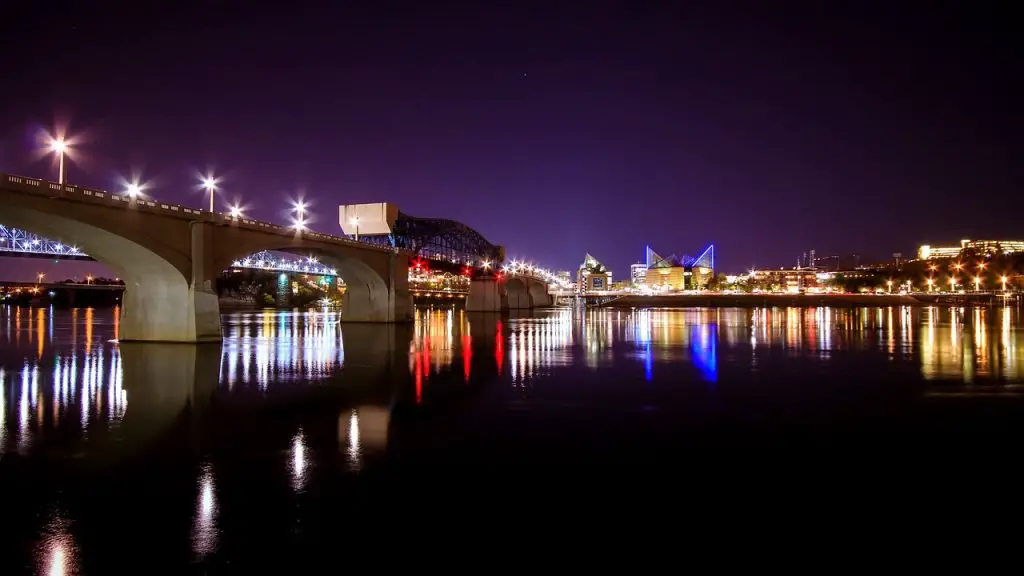 Affordable Accommodations
One of the key factors that make Chattanooga an attractive destination for budget-conscious travelers is the wide range of affordable accommodations available. From cozy bed and breakfasts to budget-friendly hotels and hostels, there is something to suit every traveler's taste and budget. Some popular options include The Crash Pad, an eco-friendly hostel that caters specifically to outdoor enthusiasts, and the Chattanooga Choo Choo Hotel, a historic railway station converted into a unique hotel experience.
For those who prefer a more home-like atmosphere, Chattanooga offers a variety of vacation rentals and Airbnb options, allowing visitors to choose from quaint cottages, stylish lofts, or even riverside retreats. These accommodations often provide added benefits such as kitchen facilities and laundry amenities, which can help travelers save on dining and other expenses during their stay.
Delicious Dining on a Budget
Chattanooga's thriving food scene boasts a diverse array of culinary delights, from traditional Southern fare to international cuisine. The city's many food trucks, diners, and casual eateries provide delicious and affordable dining options for visitors on a budget. Some popular spots include Taqueria Jalisco, a food truck offering authentic Mexican cuisine, and Champy's Famous Fried Chicken, a local favorite known for its mouth-watering Southern-style fried chicken.
Additionally, Chattanooga has a burgeoning craft beer scene, with numerous breweries and taprooms offering a wide selection of locally-produced brews. The Chattanooga Brewing Company, Hutton & Smith Brewing Company, and OddStory Brewing Company are just a few of the establishments where visitors can enjoy a refreshing pint without breaking the bank.
Free and Low-Cost Attractions
Chattanooga's abundance of free and low-cost attractions further enhances its appeal as an affordable travel destination. Many of the city's parks, hiking trails, and scenic overlooks can be enjoyed without any admission fees, allowing visitors to explore the area's natural beauty without spending a fortune. Additionally, several attractions, such as the Bluff View Art District, the Walnut Street Bridge, and the Tennessee Aquarium's River Journey exhibit, offer free or low-cost admission.
The city also hosts numerous events and festivals throughout the year, many of which are free to attend. The Nightfall Concert Series, for example, is a popular summer event featuring live music performances in Miller Plaza, while the annual RiverRocks Outdoor Festival celebrates Chattanooga's outdoor lifestyle with a variety of activities, competitions, and demonstrations.
Conclusion
Chattanooga, Tennessee, with its rich history, stunning natural beauty, and vibrant cultural scene, is quickly emerging as one of America's best affordable travel destinations. The city's wide range of budget-friendly accommodations, dining options, and attractions make it an ideal choice for travelers seeking an unforgettable experience without breaking the bank. Whether you're an outdoor enthusiast, a history buff, or simply looking for a unique getaway, Chattanooga is a hidden gem that should not be overlooked.