Porto, Portugal Travel Guide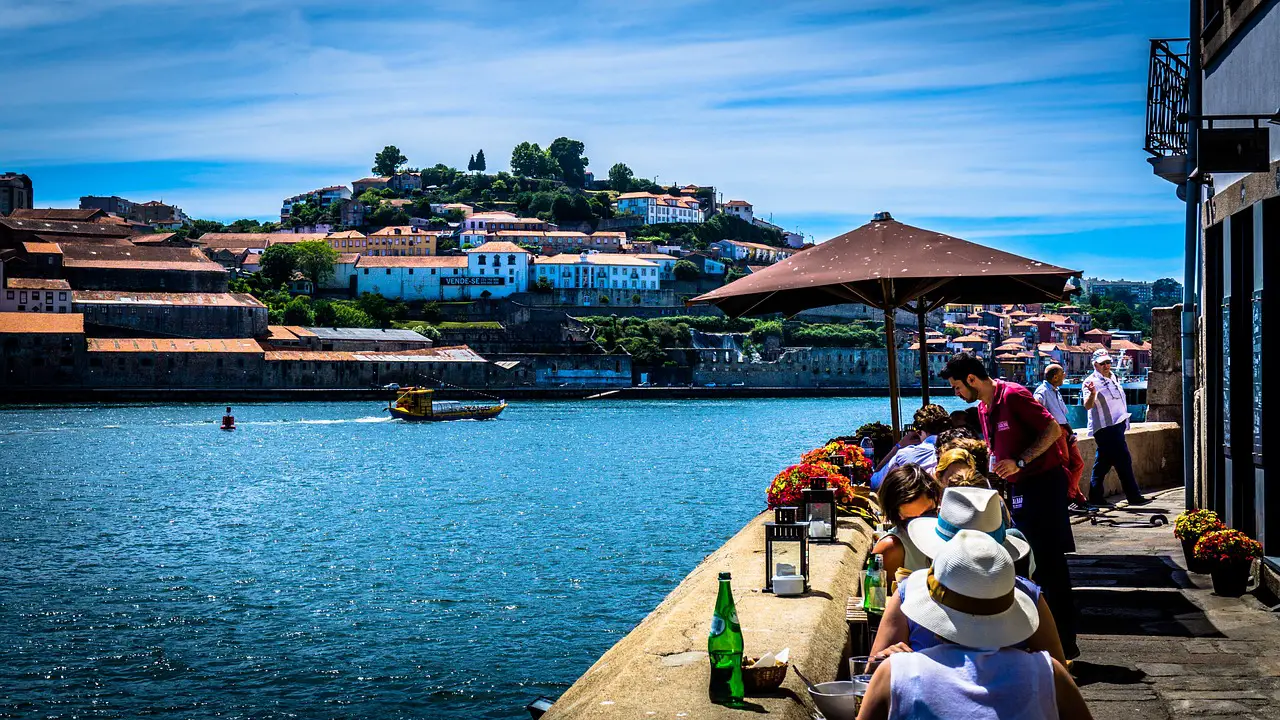 When one thinks of Portugal, often the sun-drenched streets of Lisbon or the picturesque beaches of the Algarve come to mind. But nestled in the north, Porto, Portugal's second-largest city, has a charm and allure that is all its own. Known for its port wine, ornate bridges, and historic charm, Porto is a city that seamlessly blends the ancient with the contemporary. Let this guide help you navigate the best that this beautiful riverside city has to offer.
Getting There and Around
By Air: Francisco Sá Carneiro Airport is the primary gateway to Porto. From here, you can hop on the Metro's E line, which takes you straight to the city center within 30 minutes.
Public Transport: Porto boasts an efficient and affordable metro and bus system. The Andante card can be loaded with trips and used on buses, the metro, and even some regional trains.
Walking: Much of Porto's charm is best discovered on foot. Narrow alleys, colorful facades, and surprise vistas await those who choose to wander.
Must-Visit Attractions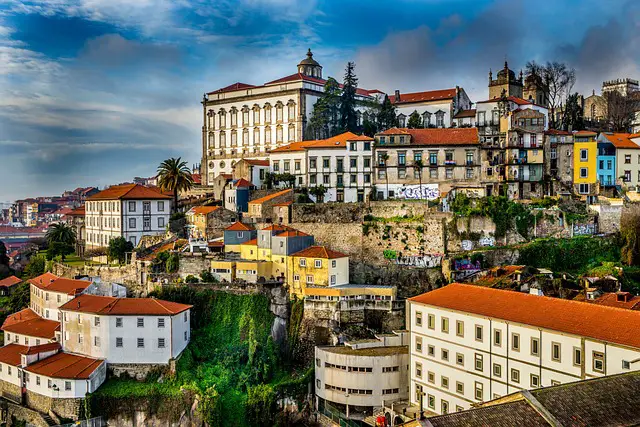 Ribeira District: This UNESCO World Heritage site is the city's beating heart. Cobbled streets, ancient houses, and the iconic Douro river give Ribeira its unique atmosphere. Grab a seat at one of the many riverside restaurants or cafes and watch the world go by.
Livraria Lello: Often touted as one of the most beautiful bookstores in the world, its neo-Gothic architecture and intricate woodwork are a feast for the eyes. Rumor has it that it inspired J.K. Rowling's vision of Hogwarts.
Dom Luís I Bridge: This double-deck iron bridge, designed by a disciple of Gustave Eiffel, offers panoramic views of Porto. Whether you walk the upper or lower deck, the view is nothing short of spectacular.
Clerigos Tower: This baroque church and its tall bell tower offer another stunning panoramic view of Porto. The 200+ step climb is well worth the effort.
São Bento Railway Station: This might be a working railway station, but the main hall, adorned with 20,000 azulejos (traditional blue ceramic tiles), tells the history of Portugal.
Savor the Flavors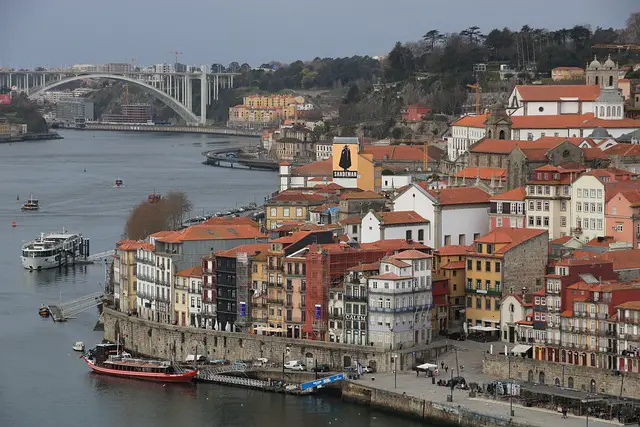 Porto's culinary scene is rich and varied. Key delicacies to try:
Francesinha: A sandwich like no other! Layered with cured ham, steak, sausage, and covered in melted cheese and a tomato-beer sauce, it's often served with a side of fries.
Bacalhau: Codfish prepared in a myriad of ways, often served with potatoes and veggies.
Port Wine: You can't leave Porto without sampling its namesake wine. Head to the Vila Nova de Gaia area, opposite Porto on the river, to visit the famed wine cellars.
Shopping & Souvenirs
From quirky boutiques in the Cedofeita neighborhood to bustling markets like Mercado do Bolhão, Porto offers a shopping experience for every kind of traveler. Key souvenirs include:
Port Wine: Bottles come in all shapes, sizes, and vintages.
Cork products: From bags to coasters, this sustainable material is a big part of Portuguese craftsmanship.
Canned Sardines: These aren't your everyday canned fish. Beautifully packaged, they make for a unique gift.
Festivals & Events
Festa de São João: Held in June, this is Porto's most important festival. Expect street parties, fireworks, and the traditional act of hitting each other on the head with plastic hammers.
Fantasporto: A renowned film festival showcasing international and national cinema in February/March.
Travel Tips
Language: While Portuguese is the official language, English is widely spoken in tourist areas.
Currency: Euro (€) is the official currency.
Weather: Porto has a maritime climate. Summers are warm but not scorching, while winters are mild but can be wet. A light jacket and umbrella are always a good idea.
Safety: Porto is generally safe for tourists, but like all major cities, it's wise to be aware of your surroundings and be cautious at night.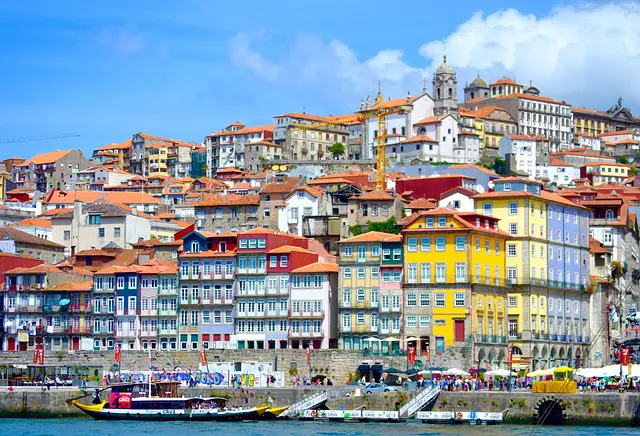 A melting pot of history, culture, and delectable gastronomy, Porto is a destination that appeals to all senses. Whether you're wandering through its historic alleys, sipping on a fine glass of port by the Douro, or losing yourself in a melody at a Fado house, Porto is a city that promises and delivers unforgettable memories. Happy travels!
Whether you're looking for a luxurious escape, a quaint bed and breakfast, or budget-friendly lodgings, Porto caters to every type of traveler:
Luxury Hotels: The Yeatman and Infante Sagres are two of the finest luxury hotels in Porto, offering stunning views, spa services, and gourmet dining experiences.
Boutique and Historic Stays: Check out Pestana Palácio do Freixo, a beautifully restored 18th-century palace, or Armazém Luxury Housing, an old iron warehouse turned boutique hotel.
Hostels: For budget travelers, Porto offers a range of hostels like Tattva Design Hostel and Yes! Porto Hostel, known for their vibrant atmosphere and central locations.
Local Living: If you prefer a more local experience, platforms like Airbnb provide a plethora of options, from traditional apartments in the Ribeira district to modern lofts in the Boavista area.
Cultural Experiences
Porto's Museums: The Serralves Museum is Porto's contemporary art jewel, set in a stunning modern building with vast gardens. For history buffs, the Soares dos Reis National Museum offers a comprehensive collection of Portuguese art.
Fado Houses: Fado, Portugal's hauntingly beautiful traditional music, can be experienced in various places in Porto. Casa da Mariquinhas is one of the oldest and most reputable Fado houses in the city.
Port Wine Tasting Tours: Dive deep into the history and process of making port wine. Many cellars, such as Taylor's and Sandeman, offer guided tours that conclude with tastings.
Outdoor Activities
Boat Cruises on the Douro: A variety of cruises, from short jaunts to full-day excursions, allow travelers to experience the serene beauty of the Douro Valley, a UNESCO World Heritage site.
Jardins do Palácio de Cristal: This lush, expansive garden offers a breath of fresh air and panoramic views of the river and city below. It's an ideal spot for a leisurely walk or picnic.
Beaches: While Porto itself boasts a river, a short tram or bus ride will take you to the nearby Atlantic beaches of Matosinhos or Foz do Douro.
Off the Beaten Path
Chapel of Souls: This lesser-known church is an architectural marvel, adorned from top to bottom with the signature blue and white azulejos.
Majestic Café: Step back in time at this Belle Époque-era café, known for its opulent interiors and rich history.
Porto, with its intoxicating blend of old-world charm and modern vibrancy, offers a wealth of experiences to those who take the time to delve deep. Each corner holds a story, each alley a secret. Whether you're a first-time visitor or returning for the umpteenth time, Porto's magic never ceases to enchant. Embrace its rhythm, savor its flavors, and let the city's soulful aura sweep you off your feet.