Mumbai, India Travel Guide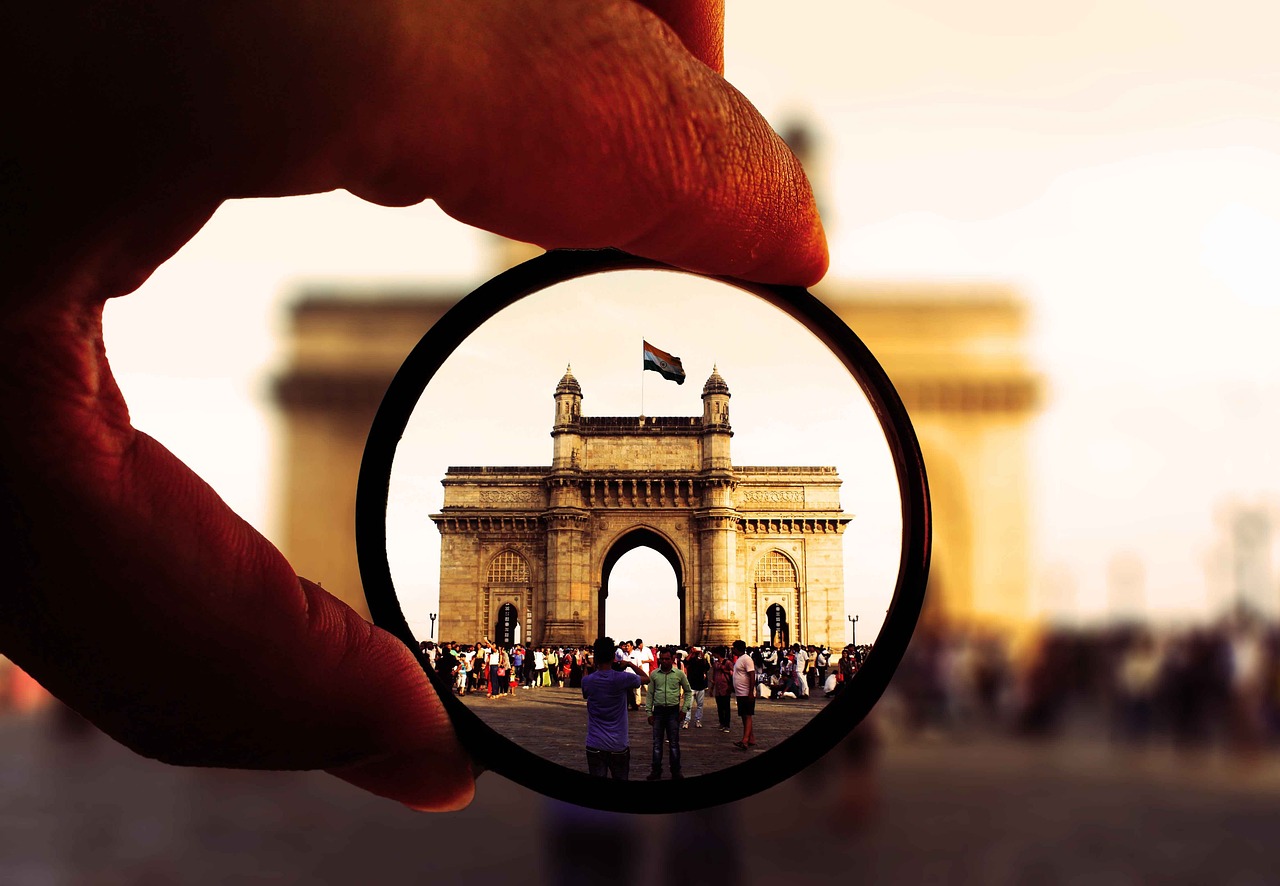 Mumbai, formerly known as Bombay, is the pulsating heart of India. It's a city of contrasts – where the ultra-modern coexists with age-old traditions, skyscrapers stand tall beside historical edifices, and glitzy malls rub shoulders with bustling bazaars. As the financial capital of India and the home of the glamorous Bollywood film industry, Mumbai offers a unique blend of experiences that's hard to find elsewhere. Here's a travel guide to help you make the most of your visit to this iconic city.
Getting There and Around
By Air: Mumbai's Chhatrapati Shivaji International Airport (CSIA) serves as a major international gateway to India. Flights from all over the world touch down here, making Mumbai easily accessible.
Public Transport: The local train system, fondly referred to as Mumbai's lifeline, is a fast-paced way to travel. While it can be crowded during peak hours, it's efficient and connects major parts of the city. The BEST buses, rickshaws, and taxis also ply the streets, giving you multiple transport options.
Must-Visit Attractions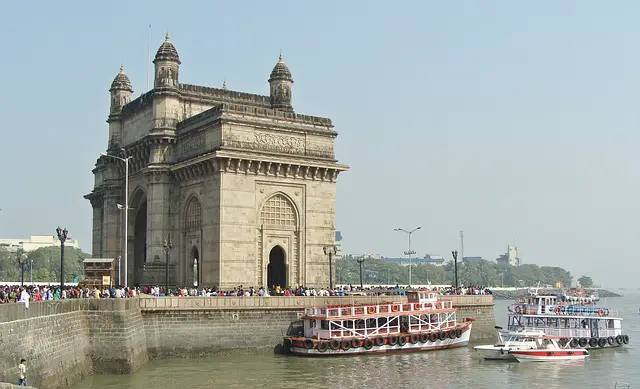 The Gateway of India: A historic arch-monument built during the 20th century, this is Mumbai's defining landmark. Hop onto a ferry here to visit the Elephanta Caves, a UNESCO World Heritage Site.
Marine Drive: This 3.6-km-long boulevard, also called the Queen's Necklace because of its lights at night, offers a breathtaking view of the Arabian Sea. A leisurely stroll here, especially during sunset, is magical.
Chhatrapati Shivaji Maharaj Terminus (CSMT): A UNESCO World Heritage Site, this historic railway station is an architectural marvel and a symbol of Mumbai's colonial past.
Colaba Causeway: A shopper's paradise, this street is lined with boutiques, bookstores, cafes, and street vendors selling everything from jewelry to antiques.
Bandra-Worli Sea Link: This cable-stayed bridge is a marvel of modern engineering and provides a panoramic view of the city's skyline.
Culinary Delights
Mumbai's culinary scene is as diverse as its population. From upscale restaurants to street food stalls, the city tantalizes every palate.
Street Food: Don't miss out on trying vada pav (a spicy potato filling sandwiched between a bun), pav bhaji (a spicy mixed vegetable mash served with bread), and bhel puri (a savory snack made from puffed rice and tangy tamarind sauce).
Upscale Dining: Mumbai boasts numerous fine-dining establishments serving global cuisines. Whether you're in the mood for Italian, Japanese, or authentic Indian, the city has you covered.
Shopping
Whether you're a bargain hunter or a luxury shopper, Mumbai has something for everyone.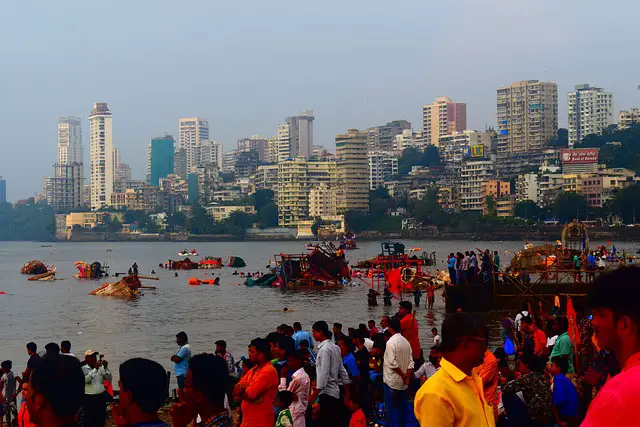 Colaba Causeway and Linking Road: These streets offer a range of products from clothes and accessories to books and handicrafts. Haggling is common, so brush up on your bargaining skills.
High Street Phoenix and Palladium: Located in Lower Parel, these adjoining malls offer a mix of luxury and high-street brands, making them popular shopping destinations.
Art and Culture
Kala Ghoda Arts Festival: Held annually in February, this is a cultural extravaganza showcasing literature, dance, music, and theater. The area also boasts art galleries like Jehangir Art Gallery and museums like the Chhatrapati Shivaji Maharaj Vastu Sangrahalaya.
Bollywood: If you're a movie buff, consider taking a Bollywood tour. These tours give you a behind-the-scenes look at the glamorous world of Indian cinema.
Accommodation
From luxury hotels like the Taj Mahal Palace and Oberoi to budget-friendly guesthouses and hostels, Mumbai offers a wide range of accommodation options to suit every pocket.
Travel Tips
Weather: Mumbai has a tropical climate. November to February is the best time to visit when the weather is cooler and less humid.
Safety: While Mumbai is relatively safe for tourists, it's always wise to take basic precautions. Avoid isolated areas at night and keep your belongings secure.
Local Etiquette: Respect local customs and traditions. Dress modestly when visiting religious sites.
Mumbai, with its vibrant culture, historic landmarks, and buzzing streets, offers an experience that's hard to replicate. Whether you're drawn to its culinary delights, shopping havens, or rich history, the city promises a kaleidoscope of memories that will remain etched in your heart long after you've left its shores. Welcome to Mumbai – a city that never sleeps and always welcomes with open arms.
While the aforementioned highlights offer a fabulous introduction to Mumbai, this dynamic city has layers that go beyond the primary attractions.
Hidden Gems
Banganga Tank: Located in the heart of Walkeshwar Temple in Malabar Hill, this ancient water tank is steeped in mythology and provides a serene respite from the city's hustle and bustle.
Global Vipassana Pagoda: A monument dedicated to peace and harmony, this golden pagoda is a meditation hall that is often compared to the famous Shwedagon Pagoda in Myanmar.
Dr. Bhau Daji Lad Museum: Previously known as the Victoria and Albert Museum, this lesser-known museum in Byculla narrates the city's transformation from a group of islands to its current metropolis status.
Nightlife and Entertainment
Mumbai's nightlife is a testament to its cosmopolitan nature.
Clubs and Bars: From the opulent Aer Lounge atop the Four Seasons Hotel to local favorites like Leopold Cafe in Colaba, Mumbai offers a variety of nightlife experiences.
Theatre: Prithvi Theatre in Juhu is an iconic venue that showcases some of the best theatrical performances in the city.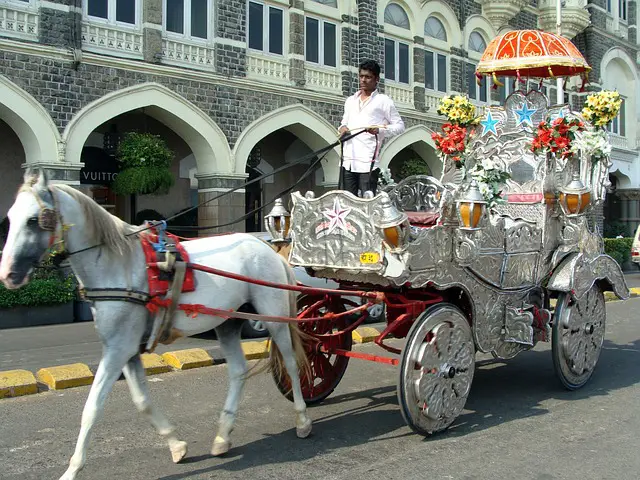 Local Markets
While Colaba Causeway and Linking Road are popular, other markets like Crawford Market (for fruits, vegetables, and spices), Zaveri Bazaar (for jewelry), and Dharavi Leather Market (for leather goods) offer unique shopping experiences.
Nearby Getaways
If you have some extra time, consider exploring places near Mumbai:
Elephanta Caves: A short ferry ride from the Gateway of India, this UNESCO World Heritage site comprises rock-cut temples dating back to the 5th century.
Alibaug: Just a quick boat ride away, Alibaug offers pristine beaches and a tranquil atmosphere.
Matheran: This eco-sensitive hill station provides a cool retreat from Mumbai's heat and is known for its panoramic views and horse rides.
Cultural Etiquettes and Practices
Festivals: Mumbai comes alive during festivals like Ganesh Chaturthi (honoring the elephant god) and Diwali (festival of lights). If you're in town during these times, don't miss the immersive cultural experience.
Greetings: A simple "Namaste" with palms pressed together is a traditional Indian greeting that's always appreciated.
Mumbai's charm lies not just in its popular attractions but in the intricate fabric of its streets, its people, and its stories. Every corner has a tale to tell, every street a flavor to share, and every individual a dream to chase. As you navigate through its bustling streets, serene beaches, and towering skyscrapers, Mumbai enthralls, surprises, and welcomes in equal measure. Dive deep into its spirit, and you'll discover a city that truly epitomizes the diversity and dynamism of India.