Soho House Nashville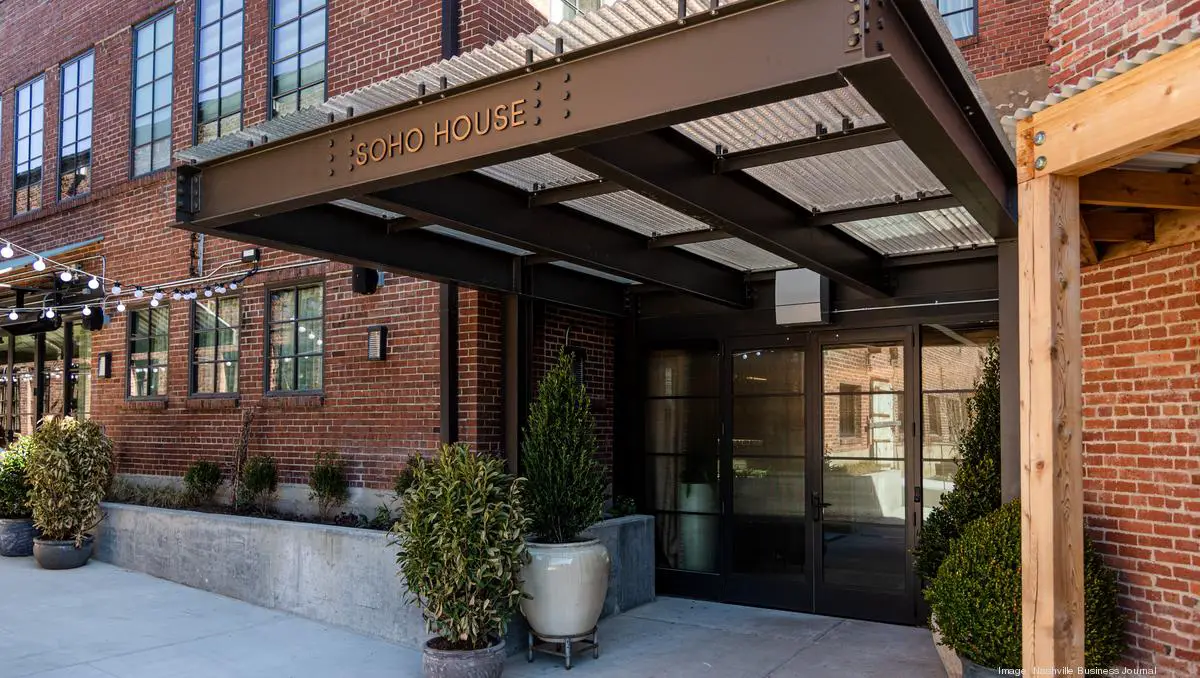 Nashville, affectionately known as "Music City," is a hub of culture, creativity, and history. Amidst its iconic landmarks and bustling streets emerges a modern icon that exemplifies elegance and exclusivity: Soho House Nashville. A part of the international Soho House chain, this establishment captures the essence of Nashville while staying true to its global appeal. Dive deep into the allure of Soho House Nashville, as this article explores its history, offerings, and the unique blend of tradition and modernity it represents.
A Global Legacy with a Local Touch:
Soho House, with its origins in London, is renowned for its private members' clubs aimed at those in the arts and media. Each house, while adhering to the brand's core values, is also tailored to its locale. Soho House Nashville, in this respect, beautifully marries the brand's luxurious aesthetics with the rich cultural and musical heritage of Nashville.
Architecture and Design:
Situated in an elegant edifice that pays homage to Nashville's architectural history, Soho House Nashville strikes a balance between opulence and coziness. The design elements incorporate motifs inspired by the city's rich musical legacy, with an underlying current of the brand's signature style. Luxurious lounges, sprawling terraces, chic bars, and intimate corners provide members a plethora of environments to choose from, be it for relaxation, work, or socializing.
Culinary Excellence:
No Soho House is complete without its dining offerings, and the Nashville location doesn't disappoint. Embracing Nashville's southern culinary traditions, the chefs here craft dishes that tantalize the palate with a fusion of local flavors and international techniques. From classic southern BBQ, transformed with a gourmet twist, to innovative cocktails that use locally sourced ingredients, dining at Soho House Nashville is an exploration of gastronomic delight.
Art and Music:
Given Nashville's moniker, it's no surprise that Soho House Nashville places a significant emphasis on music. Regular live performances by local artists, curated playlists echoing the sounds of the city, and special events ensure that members are always surrounded by the rhythm and soul of Nashville. Additionally, the House proudly showcases artwork from local artists, further deepening its connection with the city's vibrant creative community.
Wellness and Relaxation:
Beyond socializing and entertainment, Soho House Nashville provides members with spaces to relax and rejuvenate. A state-of-the-art gym, wellness programs tailored to modern lifestyles, and a spa that combines global therapies with local traditions ensure that members can find respite from their hectic lives.
Networking and Community:
One of the cornerstones of the Soho House brand is fostering a sense of community among its members. Soho House Nashville, with its diverse range of events, workshops, and seminars, offers ample opportunities for members to network, collaborate, and inspire one another. It's not just a space for relaxation, but also for growth and innovation.
Sustainability and Ethical Practices:
In line with global trends and the brand's commitment to the environment, Soho House Nashville has integrated sustainability into its operations. Whether it's through sourcing local produce, reducing waste, or supporting community initiatives, the House ensures that luxury doesn't come at the expense of the environment.
Member Testimonials:
Since its inception, Soho House Nashville has received glowing reviews from its members. Many laud it as a space that captures the essence of the city, while others praise its impeccable service, offerings, and ambiance. It's not just a venue; for many, it's an integral part of their Nashville experience.
Soho House Nashville, while being a part of a global chain, is quintessentially Nashville at heart. It stands as a testament to how spaces can reflect and enhance the cultural milieu in which they exist. For those fortunate enough to experience it, Soho House Nashville offers not just luxury, but also a sense of belonging, inspiration, and a deep connection with the city's vibrant soul. In the heart of "Music City," it plays a melody that resonates with both tradition and modernity.