South Africa Itinerary Travel User Guide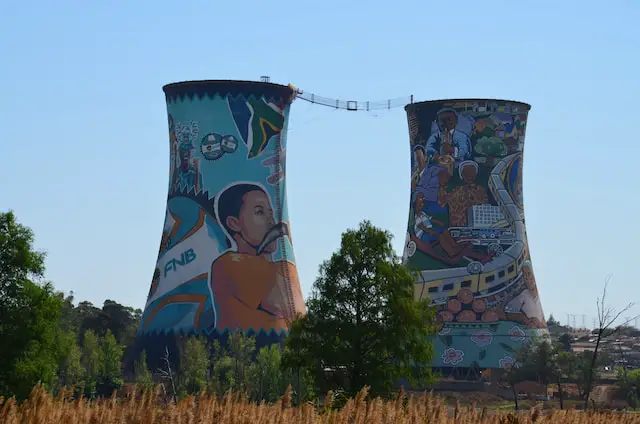 South Africa, often dubbed as the 'Rainbow Nation', presents an enchanting fusion of diverse cultures, scenic landscapes, an unparalleled wildlife, and a rich historical legacy. Planning a trip to this captivating country may seem overwhelming, given the plethora of experiences it offers. Hence, this comprehensive guide lays out a strategic itinerary to help you navigate the best of South Africa in a two-week trip.
Day 1 – 3: Johannesburg
Begin your South African adventure in Johannesburg, a city rich with history and culture. Known as the 'City of Gold' for its roots in the gold and diamond trade, Johannesburg is South Africa's biggest city and economic hub. Visit the Apartheid Museum to get a profound understanding of South Africa's apartheid-era history. Explore the bustling neighborhood of Maboneng, a hub of arts and innovation filled with galleries, boutiques, and eateries. Lastly, take a day trip to Soweto and the Mandela House to delve deeper into the country's struggle for democracy.
Day 4 – 5: Pretoria
A short drive north of Johannesburg, you'll find Pretoria, the administrative capital of South Africa. Marvel at the exquisite Jacaranda trees that bloom purple in spring, giving the city its nickname 'Jacaranda City.' Visit the Voortrekker Monument, a symbol of Afrikaner heritage, and the Union Buildings, the seat of the South African government.
Day 6 – 8: Kruger National Park
Kruger National Park is one of Africa's largest game reserves, teeming with the famous African "Big Five" – lion, leopard, rhinoceros, elephant, and buffalo. Arrange for a safari tour that best suits your preferences – self-drive, guided day safaris, or luxury multi-day tours. At dusk, indulge in stargazing amidst the African wilderness, a truly magical experience.
Day 9 – 11: Garden Route
Next, fly to Port Elizabeth, the starting point of the scenic Garden Route, stretching to Mossel Bay. This coastal journey offers awe-inspiring landscapes of mountains, lagoons, forests, and pristine beaches. Don't miss the Tsitsikamma National Park, offering adventurous activities like canopy tours and bungee jumping. Explore the Cango Caves in Oudtshoorn and stop by Knysna for a breathtaking sunset view from the Knysna Heads.
Day 12 – 14: Cape Town
Your journey culminates in the charming city of Cape Town, dominated by the iconic Table Mountain. Ride a cable car to the mountain's top for a panoramic view of the city. Visit Robben Island, where Nelson Mandela was incarcerated, and stroll around the colorful Bo-Kaap neighborhood. Indulge in gourmet dining at the Victoria & Alfred Waterfront and take a scenic drive down the Cape Peninsula, visiting the Cape of Good Hope and Boulders Beach's penguin colony.
Travel Tips:
When to Visit: South Africa is a year-round destination due to its temperate climate. However, for wildlife spotting in Kruger, May to September (dry season) is optimal, while for whale watching along the coast, July to November is ideal.
Safety: Like any travel destination, safety precautions are essential. Stay vigilant in crowded places, avoid displaying expensive belongings, and heed local advice.
Currency: The South African Rand (ZAR) is the local currency. Credit cards are widely accepted, but having some cash at hand is advisable for smaller establishments and tips.
Transport: South Africa has a good network of domestic flights. For land travel, hiring a car is a popular choice, allowing you the flexibility to explore at your own pace. For city commuting, Uber and local taxis are readily available.
Visas: As of my knowledge cutoff in September 2021, many nationalities can enter South Africa for tourism purposes without a visa, staying up to 90 days. Be sure to check the current regulations before your trip.
Health: Tap water is generally safe to drink in major cities. Remember to take necessary precautions if you're traveling to malaria-prone areas like Kruger National Park.
Packing Essentials:
Clothing: Pack according to the season. Include a warm jacket for the evening, especially in the bushveld and on safari. Don't forget your swimming gear for the lovely beaches.
Footwear: Comfortable walking shoes are essential. If you plan on hiking, consider durable hiking boots.
Sun Protection: The African sun can be intense. Bring a hat, sunglasses, and plenty of sunscreen.
Accessories: A good camera will serve you well in this photogenic country. Binoculars are beneficial for your safari experience.
Cuisine:
One of the delights of visiting South Africa is indulging in its cuisine. Don't miss out on trying traditional dishes such as Biltong (dried and cured meat), Boerewors (a type of sausage), and Bunny Chow (a hollowed-out loaf of bread filled with curry). Enjoy a Braai (South African barbecue), a social custom in South Africa. Seafood lovers should savor the fresh catches in coastal cities like Cape Town.
South Africa is a land of contrasts and beauty, offering a mix of experiences for all types of travelers. From the wildlife-rich national parks and beautiful beaches to the vibrant cities steeped in history and culture, a journey through South Africa is like a walk through a living, breathing museum, where every stone, river, and creature has a story to tell. With this itinerary as your guide, you're well-equipped to explore the wonder that is South Africa. Bon Voyage!